14 Top Innovators Tackling Youth Mental Health Challenges
Youth Mental Health Challenges: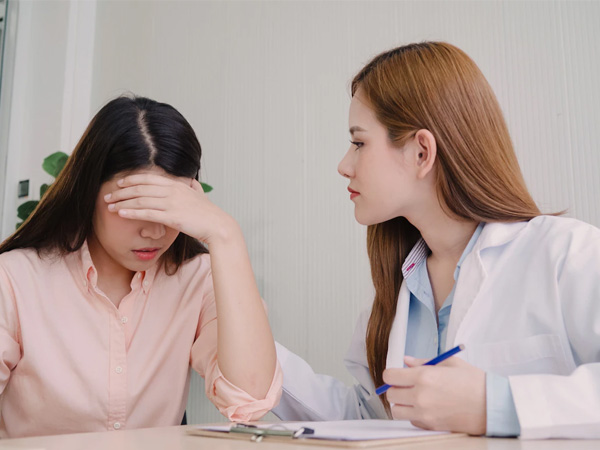 Youth mental health is one of the most underfunded and neglected, yet crucial global challenges.
Fourteen per cent of the world's young people live with a mental health condition, and one young person dies by suicide every 11 minutes.
The selected 14 Top Innovators from the UpLink Youth Mental Health Challenge will receive support to scale their solutions to support the mental health of young people around the world.
Young people today face an increasing number of challenges to their mental health, and systems worldwide are insufficient to meet the large and growing demand.
Depression, anxiety and behavioural conditions are the leading cause of illness for young people and suicide is the fourth most prevalent cause of death amongst 15-19-year-olds. Meanwhile, around 50% of mental health conditions begin by the age of 14 and 75% by the age of 24. So, if youth mental health challenges and their environmental factors aren't addressed, they extend into adulthood. Conversely, having good mental health means being better able to cope, connect and function, leading to more fulfilling and productive lives.
Quality access to support and education remains a challenge in all countries, while stigma and discrimination prevent many young people from reaching out for support when it is available. However, access to support is not the only challenge. So too are the social determinants which influence mental health including poverty, social inequality, marginalization, exposure to war, increasing uncertainty and access to quality employment and training, with girls being disproportionality affected.
As outlined in the recent WHO World Mental Health Report, a major transformation is required worldwide, including deepening commitment to change, reshaping the environments in which we live, and strengthening mental healthcare.
The Uplink Youth Mental Health Challenge sought to identify some of the leading innovations around the world working to address these transformational needs, especially those led by young people themselves.
The challenge was funded by Salesforce and supported by organizations leading mental health work around the world including UNICEF, cities rise, Z Zurich Foundation, 7 Cups, Healthy Brains Global Initiative, Karolinska Institute, Fondation Botnar, the MHPSS Collaborative, United for Global Mental Health, Deloitte, Harvard University, and Bertha Innovation Center.
One hundred and nineteen submissions were received from around the world and 14 Top Innovators were selected to join the UpLlink Innovation Network. This network provides these organizations with access to connections, visibility and support to accelerate their impact.
Here are the top 14 innovators selected:
1. Attensi and Dr. Raknes have developed the learning simulation Helping Hand, with the aim of preventing mental health disorders in adolescents. The game takes players through a series of life-like scenarios to reinforce positive decision-making, facilitate talking about feelings and thoughts, help others master challenges and ask for help when needed.
2. Neolth Inc. offers a range of activities to help teens build coping skills and learn about mental health. Upon sign-up, its proprietary algorithm matches teens with content personalized for their health needs, such as educational videos by clinicians and stigma-reducing content about lived experiences by teens.
3. Onkout connects a culturally relevant and unique trauma-informed, collective mental health peer support program to a virtual business training program, and the financial tools to improve young people's lives. It supports young people in conflict-affected countries to be able to access services that are currently not available
4. Opa Mind has developed a "Voice Driven" support platform for people who struggle with emotional & mental health pressures. Opa Mind's voice input system can listen and display various emotional-based metrics, vocal biomarkers and supports, enabling individuals to undertake actionable follow-up steps in order to improve health and wellbeing.
5. OPTT, together with Curatio, offer an online psychotherapy tool to provide a technology-embedded, peer-to-peer social network for improved health outcomes. They allow mental wellness content producers, mental health teams, local health providers, and communities to work together to offer solutions proactively to their community members.
6. Renewal International Trust developed Positive Konnections (PK), a mobile application with a mental health intervention for young people with HIV that is designed to counter the effects of stigma and help them access services privately or anonymously. The PK model uses creative narrative therapy techniques delivered on an accessible, youth-friendly platform.
7. Sati App is an on-demand peer support application that links users to a trained volunteer listener as soon as one is needed. With the limited number of mental health professionals available, Sati App is tackling the lack of accessibility and affordability for mental health care in a low-resource setting.
8. Sehat Jiwa Bahagia is a program to arm up youth in facing daily challenges and create a positive community. The program aims to build stronger intrapersonal and interpersonal relationships through lectures, mentoring, training, and individual projects.
9. SuperBetter applies a proven game methodology that uses the same psychological strengths we display in gameplay to build skills, overcome obstacles and achieve goals in the real world. Teachers host SuperBetter challenges that students play to develop life skills and increase their resilience & mental health.
10. The CETA Approach leverages a multi-problem design to assess, triage, treat, and monitor a wide range of the most common mental and behavioural health problems. From provider training and supervision to multi-problem screening, treatment, and monitoring and evaluation.
11. The Trevor Project works to always provide free, confidential, best-in-class counselling to LGBTQ youth who may not have access to mental health services. It serves the more than 40 million LGBTQ youth estimated to seriously consider suicide each year across the world.
12. ViveTeens is an AI-driven, ultra-personalised wellness companion that provides teens with world-class content, tools, advice and human-led support, all in one unified platform. Its AI identifies the specific needs of users at any point in time and nudges them towards the content, tools and services that could benefit them the most.
13. Wysa is an AI chatbot that leverages evidence-based cognitive-behavioural techniques (CBT) to make you feel heard. Blended with professional human support, Wysa provides 24/7 high-quality mental health support.
14. Zvandiri supports governments to connect young people living with HIV (0-24 years) with trained, mentored peer counsellors (18-24 years) known as Community Adolescent Treatment Supporters (CATS) who understand and respond to their needs. The trained, mentored CATS provide quality services and are integrated within the national health system.
Source: weforum.org