15 Food That Can Save Your Heart
15 diet rules to improve cardiovascular health (15 food that can save your heart)
In the last 2 decades, cardiovascular diseases and strokes have become quite common in India. They are the leading causes of death in the country accounting for 25 percent of the total deaths in the country. This is happening due to high levels of stress, unhealthy eating habits, lack of exercise, and increasing pollution. Asian countries like China, India, and Japan are facing an epidemic of cardiovascular diseases (15 Food That Can Save Your Heart). It is the leading cause of death among the working population of Asian Countries.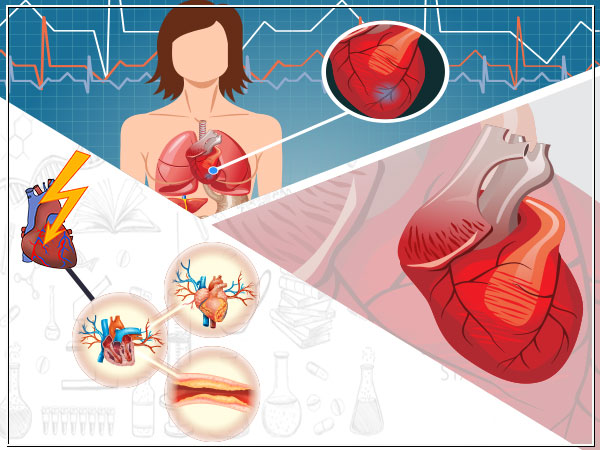 While the Indian Government is trying to reduce the cases of Cardiovascular disease by creating awareness and encouraging citizens to take care of their health, there is still a long way to go in keeping this epidemic in control. It is important that we manage our health and stress levels to get this heart disease epidemic under control. To take care of your health and reduce the risk of heart disease, there are some things that can be done. In this article, we will talk about the 15 diet rules you should follow to reduce the risk of heart disease. 
1. Eat in moderation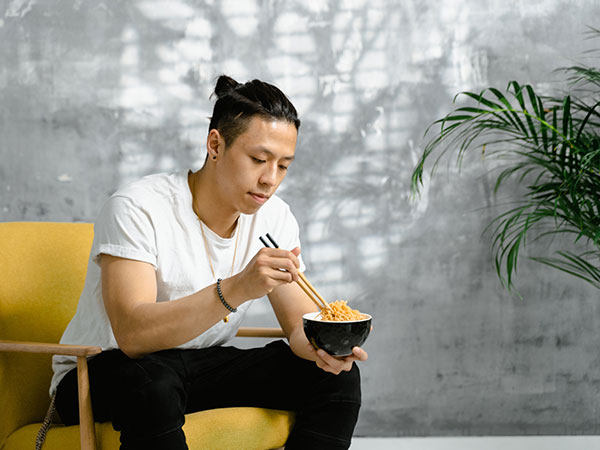 You must eat your food in moderation. Eating excess food till the point you are full causes your heart rate and blood pressure to rise which can sometimes cause a heart attack. 
Eating in moderation can reduce your calorie intake which can help you lose weight and keep yourself healthy. Eating in moderation also helps in keeping your heart healthy. Some tips that you can follow for eating in Moderation-
Eat on small plates rather than large ones.

Eat nutrient-dense food that is low in calories

Use bowls for eating cereals and soups

Measure your meals through a single method
2. Eat whole foods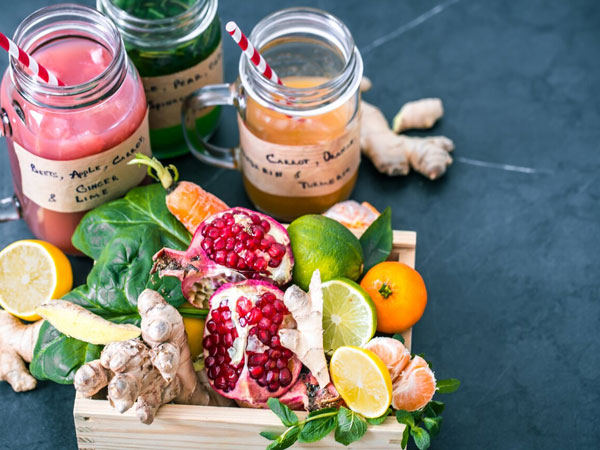 Whole foods are unprocessed, pure foods. Whole foods refer to those foods that are found or grown organically. They do not go through processing to alter their taste, shelf life, and other properties. 
Whole foods are much healthier than processed foods. They are rich in nutrients and are also much tastier than processed foods. Whole foods also contain fewer calories and sugar than processed foods. Processed foods are also packed with many chemical preservatives that can be harmful to health. Eating whole foods can help you maintain a healthy weight and reduce the chances of heart disease. Therefore, you should try to eat whole foods rather than processed ones.
3. Eat fruits and vegetables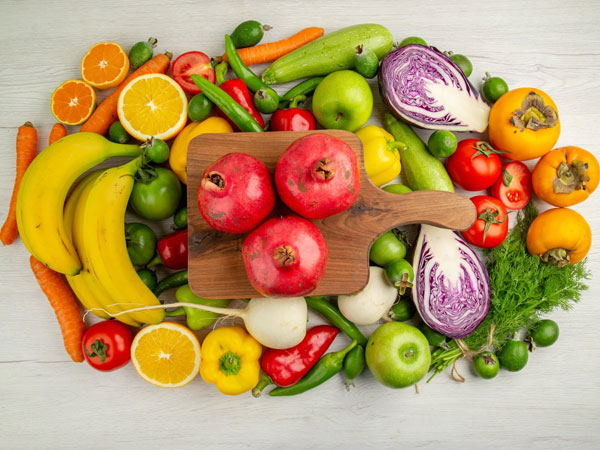 It's no secret that eating fruits and vegetables keeps us healthy. They are packed with nutrients, contain a good amount of water, and are low in calories. Eating fruits and vegetables help in managing body weight and improves cardiovascular health. They are easy to eat, as most can be eaten raw. Fruits and vegetables also have other heart-healthy properties since they contain flavonoids, minerals, antioxidants, and many vitamins that are good for your health. They are filled with nutrients and are low on calories, hence you can eat a lot of fruits and vegetables and it still won't make you gain much weight. 
4. Reduce junk food
Junk foods such as fried snacks, potato chips, cakes, and pastries are high in calories and low in nutritional value. They are termed empty-calorie foods because of this. Eating junk food raises your risk of heart disease. Junk foods are high in sodium which can increase your blood pressure. They also contain many additives and added sugar which can create a spike in our blood sugar levels, raising the risk of diabetes and other health problems. People who eat junk food regularly are at a much higher risk of obesity and heart disease. Therefore, you should eliminate junk food from your diet or at least reduce your junk food intake. 
5. Eat a low-fat and protein-rich diet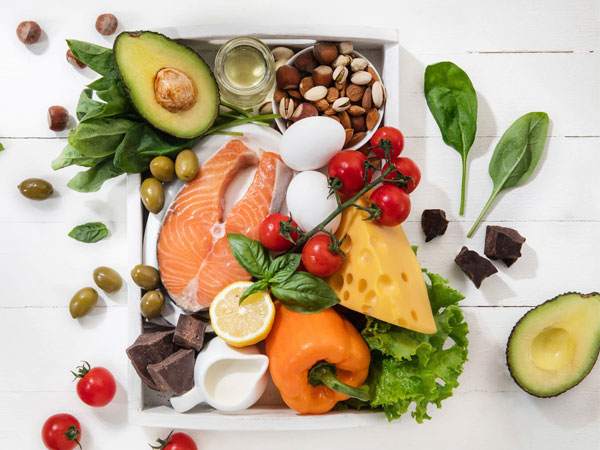 Foods that are high in saturated fats can raise your cholesterol levels which then raises your risk of heart disease. Eating foods that are rich in fats can cause digestive problems since they are heavy on the stomach. If eating fatty foods is not coupled with vigorous exercise, then it will get stored in the body and can cause harm to the organs including the heart. 
Eating a protein-rich diet can increase muscle mass and the utilization of oxygen in the muscles and blood vessels. Eating foods that are rich in protein can help you lose weight and build muscles. It also helps in blood circulation.
6. Reduce salt intake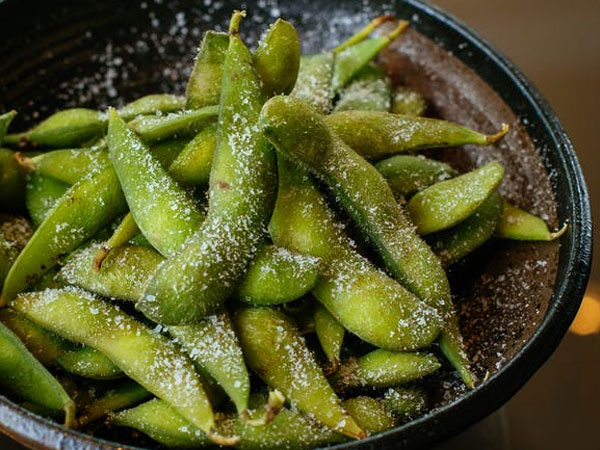 Salt is high in sodium content. High sodium consumption is linked to high blood pressure and may increase the risk of heart disease and stroke. WHO recommends limiting salt intake to only 5 grams per day. Anything more than that can increase the risk of heart disease. Most people consume more than 10 grams of salt and the number might be even bigger in our country where people love salty and spicy food. 
Salt also increases water retention in the body which can contribute to excess weight gain. Therefore, if you are someone that wants to reduce the risk of heart disease and live a healthy life, then you should try to limit your salt intake to the recommended amount of only 5 grams in a day.
 7. Plan your meals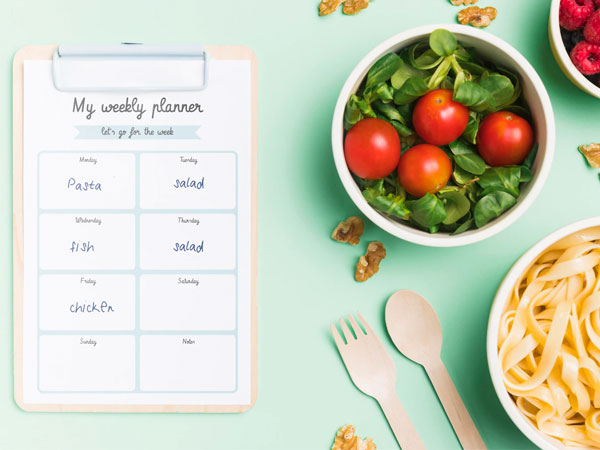 Studies have shown that planning your meals can help in losing weight, managing a healthy diet, and keeping your blood pressure in control. Planning your meals will help you in staying focused on your diet targets and not stray away. Planning your meals can reduce your stress levels since you don't have to worry every mealtime about what you should eat. It can also save a lot of time. 
Planning your meals lets you decide the number of calories that you want to eat in a day. You can customize your meal plan for the day according to the type of exercise you do. This will help in managing weight and will therefore reduce the risk of heart disease and stroke. 
8. Drink a little red wine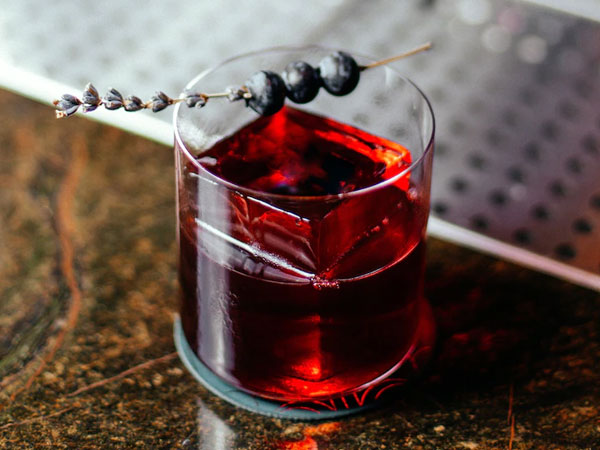 Red wine has long been considered a heart-healthy drink if consumed in moderation. Red wine is rich in antioxidants that reduce the number of toxins in the body and improves cell health. Many studies have been done on the health benefits of red wine. Red wine reduces bad cholesterol in the body and helps in blood sugar regulation. It is a tasty drink that can be enjoyed along with your dinner.
However, it should be noted that only moderate consumption of red wine will help keep your heart healthy. Too much wine can harm your liver, reduce immunity, contribute to weight gain, and increase the risk of heart problems such as irregular heartbeat.
9. Eat food that is rich in omega-3 fatty acids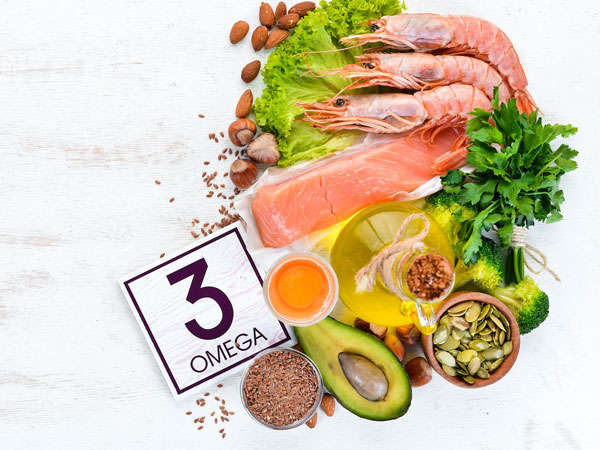 according to research, Omega 3 fatty acids are associated with improving heart health. Foods that are rich in Omega 3 fatty acids are- fish, fish supplements, cod liver oil, eggs, and flaxseeds. Omega 3 fatty acids are recommended to people suffering from heart diseases because it reduces inflammation in the body, bad cholesterol, and blood pressure levels. They can also help in reducing stress, which can help you stay healthy indirectly. 
If you don't eat any kinds of meat or eggs, then you can give omega-3 tablets a try. But do make sure that you eat them with a healthy protein-rich meal because otherwise, you'll not see the complete benefits of the tablets.
10. Switch your cooking oil with olive oil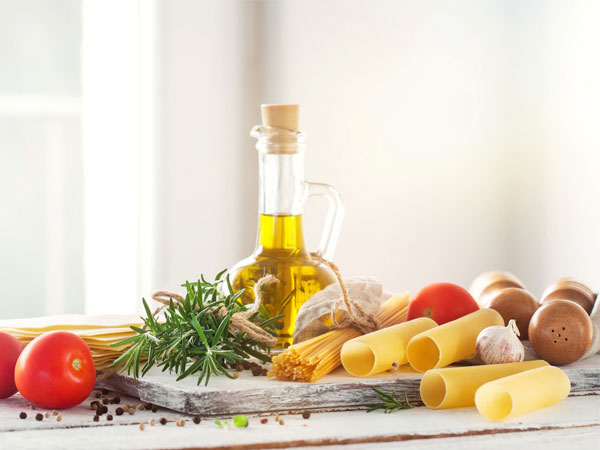 Olive oil is widely used in the Mediterranean diet, which is known to be the healthiest diet in the world. Olive oil is rich in healthy fats that are good for our blood vessels and heart. Olive oil is known to reduce bad cholesterol in the body. They are much better than refined oils because they contain fewer calories and are good for maintaining weight. 
One of the best things about olive oil is that you can consume it raw. A teaspoon of olive oil every day may increase the health of your heart. Try adding olive oil to your salads as well. It brings out the flavors in fruits and vegetables and is highly nutritious. 
11. Eat more dry fruits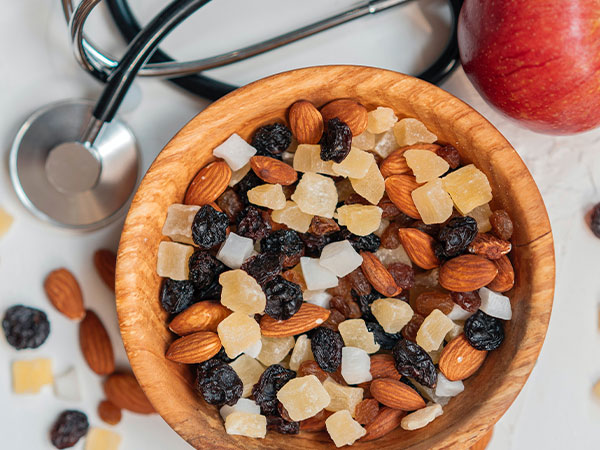 Dry fruits such as almonds, pistachios, cashews, and raisins are rich in healthy fats that are beneficial for heart health. Consumption of dry fruits is associated with lower levels of bad cholesterol (LDL). They are rich in nitric oxide and amino acids that can help in blood circulation. Dry fruits are also rich in protein which helps in muscle development and recovery, leading to better weight management. 
You can eat dry fruits raw and can also put them in your salads to make them tastier.
However, overconsumption of dry fruits can cause health problems in people. Therefore, they should only be consumed moderately to see the most benefits. 
12. Eating foods that are rich in antioxidants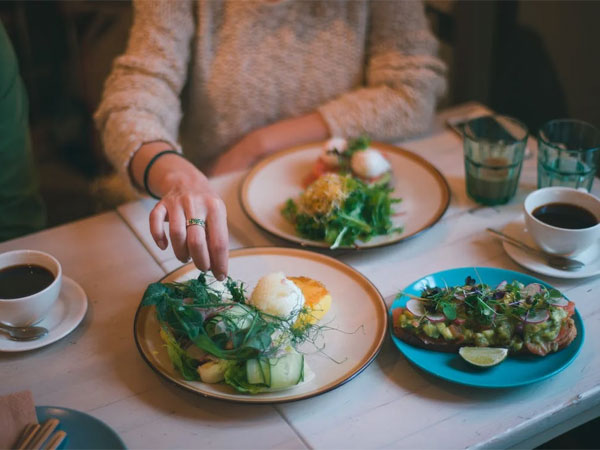 foods that are rich in antioxidants can reduce the risk of heart disease and promote better blood circulation. Some foods that are rich in antioxidants are- Dark chocolates, strawberries, blueberries, grapes, broccoli, lemons, and plums. These foods are great for health. They can reduce blood pressure levels in our bodies and help in blood sugar management. Foods rich in antioxidants reduce the number of toxins in the body and improve the health of blood vessels and cells. This makes them a great option to eat to reduce the risk of heart disease and improve the overall health of a person.
13. Eat green vegetables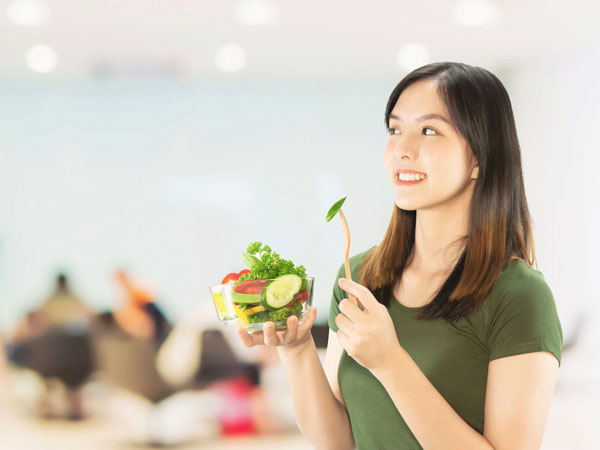 Green vegetables such as kale, spinach, broccoli, pea, celery, brussels sprouts, etc are great for heart health. They are rich in vitamins and minerals such as iron, phosphorus, vitamin C, vitamin E, vitamin K, etc which are important for keeping us healthy. They help in blood circulation and improve the utilization of oxygen in the organs. People who eat green vegetables live a healthy life and have a better immune system. Eating green vegetables raw is not such a tasty idea, so you can try boiling or sauteing them and adding some salt to make them tastier. 
14. Reduce alcohol intake
While wine is also a type of alcohol, it is not that high in alcohol content. Consumption of drinks such as whisky, brandy, vodka, and rum is associated with a higher risk of cardiovascular disease and stroke. Too much alcohol consumption can cause heartburn, cirrhosis, and heart problems. You should try to limit your alcohol consumption to the recommended 14 units a week to live a healthy life and reduce the risk of heart disease.
 15. Quit smoking
Smoking is associated with multiple health problems and one of them is heart disease. Smoking cigarettes can increase the risk of heart attacks and other heart diseases in people. It decreases the amount of oxygen in the body and leads to poor blood circulation. Smoking can clog up arteries and reduce the flow of blood in the heart which can raise the risk of heart diseases. If you want to take care of your heart then you should quit smoking as soon as possible. 
Rules other than diet (15 food that can save your heart)
1. GET Good Sleep: Sleep is a very important part of our lives. It is essential for keeping us healthy. Getting a good night's sleep is associated with better physical performance, good mental health, and a reduction of stress levels. Sleeping well can help you manage your weight and is associated with improved blood circulation. Sleeping at least 7 to 8 hours a day can reduce the risk of various heart diseases and problems.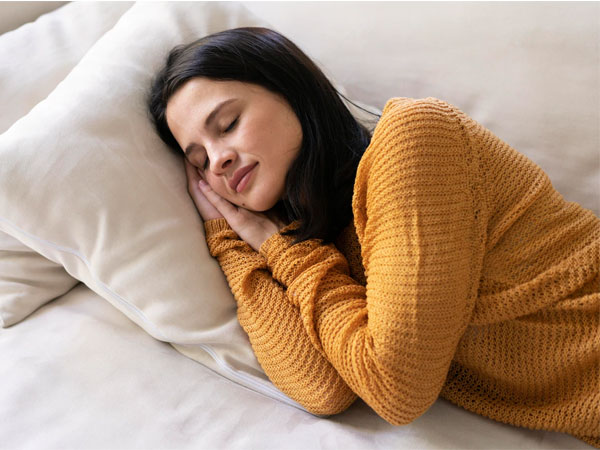 2. Manage stress: High-stress levels are associated with an increased risk of heart disease. It is essential that you try to reduce stress in your life through physical exercise, meditation, and healthy eating if you want to keep your heart healthy.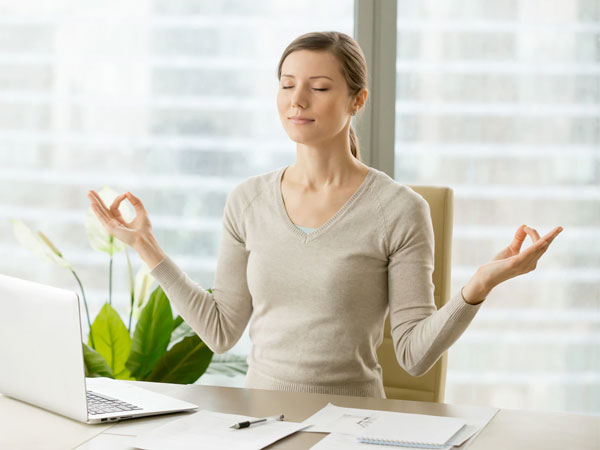 3. Get regular checkups: Most of the time we are not even aware of the problems in our bodies. These issues lie dormant inside and keep getting worse with time. This is why we should get regular full body checkups done to ensure that we are completely healthy. If there is any issue in your heart, then your doctor will tell you about it and treat it before it becomes any worse.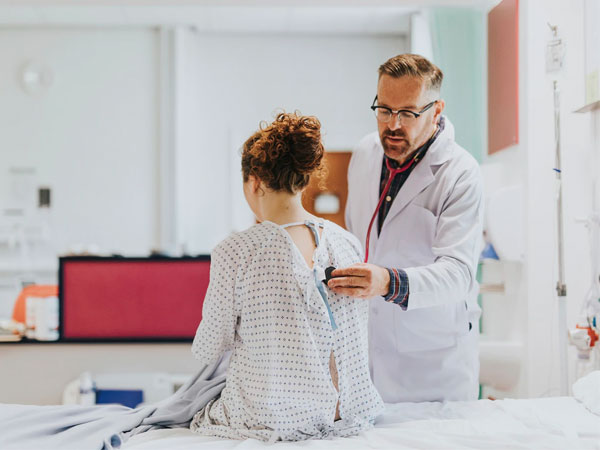 4. Keep a healthy weight: A BMI of 25 and below should be maintained by a person to reduce the risk of heart disease and stroke. Too much weight gain causes an increase in cholesterol, high blood pressure, high blood sugar, and other risks. A healthy weight should be maintained to ensure better immunity, blood circulation, and heart health.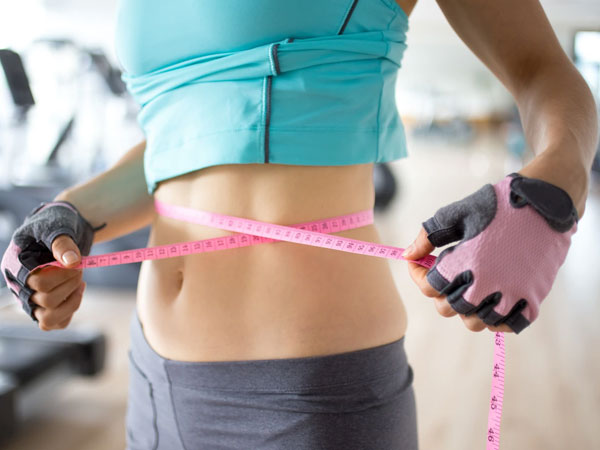 5. Exercise 4-6 times a week:

To maintain a healthy weight and reduce the risk of heart disease exercising regularly is essential. You should aim to exercise for at least 30 minutes, 4 to 6 times a week. Regular exercising helps you lose calories and toxins. Doing cardio exercises is associated with increased heart health, improving endurance, and raising immunity.