A Comprehensive Guide To Manage Fecal Incontinence
Fecal incontinence, also known as anal incontinence, occurs when bowel motions cannot be controlled. Stool (feces/ waste/ poop) seeps out the rectum when you don't want it to, which isn't during scheduled toilet breaks. This leaking occurs whether you are aware of it or not. Fecal incontinence is more common in women than in males, and it is also more common in the elderly. In this Blog, we will explore everything about Fecal incontinence such as fecal incontinence in the elderly, fecal incontinence treatment, fecal incontinence in children, and fecal incontinence in men. Therefore, if you are suffering from this medical problem or are just willing to acquire information about it then you have come to the right place.
What is Fecal Incontinence?
Fecal incontinence commonly known as bowel incontinence is a condition in which an individual is not able to control bowel movements resulting in the unintentional passage of stool or feces. The stool passes through the rectum without warning. The stool passes through the rectum without warning. Accidental bowel leakage starts from an occasional leakage of stool to a complete loss of bowel control. 
Fecal Incontinence in the Elderly
Fecal incontinence is a difficult and stigmatizing condition that is common in the older population. Muscles and Nerves are responsible for the Bowel movements. However, in old people, Their muscles and nerves become weaker over time. which ultimately makes it difficult to maintain control. Besides this reason, there are many other factors that are responsible for fecal incontinence in the elderly are given in the following below.
Damage to the nerves:

Damage to our nerves, which tell us when it's time to urinate, might result in incontinence. This harm can be caused by surgery, spinal injury, or a chronic illness such as diabetes or multiple sclerosis.

Muscle deterioration:

It may be tough to hold in feces if you lack muscular control. The anal sphincter, a muscle at the end of the rectum, can be destroyed in accidents, prostate procedures, or delivery.

Chronic constipation:

Constipation can lead to the formation of impacted stool in the rectum over time. This stool may get too big to pass. Rectal muscles and intestines will stretch and eventually weaken to accommodate the obstruction, enabling loose stool from further up the intestines to seep around the affected feces. Constipation can also cause muscular and nerve damage.

Diarrhea:

Loose stool is more difficult to keep in the rectum, it might aggravate pre-existing fecal incontinence. Also, wanting to use the restroom right away raises the probability of not arriving on time.
There are several reasons why an aged person may develop incontinence. Knowing what created the situation might help elders figure out how to deal with it. However, identifying a single cause is not always easy.
Treatment for Fecal Incontinence in the Elderly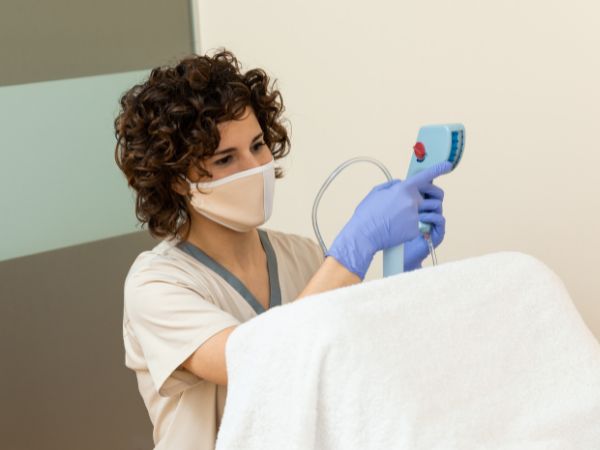 Managing fecal incontinence in the elderly involves a multifaceted approach:
Diet:

Keeping hydrated aids with bowel regularity. Consuming high-fiber fruits, vegetables, and whole grains can also help to normalize bowel motions. Water and fiber also aid in the prevention of both diarrhea and constipation.

Exercise:

Pelvic floor exercises also help to strengthen the anus muscles. A Kegel exercise involves contracting and holding the pelvic, gluteal, and anal muscles for a slow count of five. According to Rao, a sequence of thirty of these three times a day often improves or cures incontinence.

Toileting on a schedule

: People who are unable to feel the need to defecate might prevent leaks and overflow by using the toilet multiple times during the day.

Invasive Procedures:

accidental bowel leakage

 treatment may need surgery to address an underlying issue, such as rectal prolapse or sphincter injury induced by delivery.
Fecal Incontinence in Children
In children, accidental bowel leakage is the involuntary passage of feces from the rectum via the anus, resulting in bouts of stooling at inappropriate times, happening at an age after which toilet training is normally complete (usually 4 years of age or older). There are some reasons responsible for causing Fecal Incontinence in Children. 
Constipation:

Chronic constipation can lead to impaction and overflow incontinence.

Anatomical Issues:

Structural abnormalities in the rectum or anus can interfere with normal bowel control.

Emotional Factors:

Stress, anxiety, or fear can contribute to fecal incontinence in children.

Neurological Conditions:

Some neurological conditions, like cerebral palsy, can affect bowel function.
Treatment for Fecal Incontinence in Children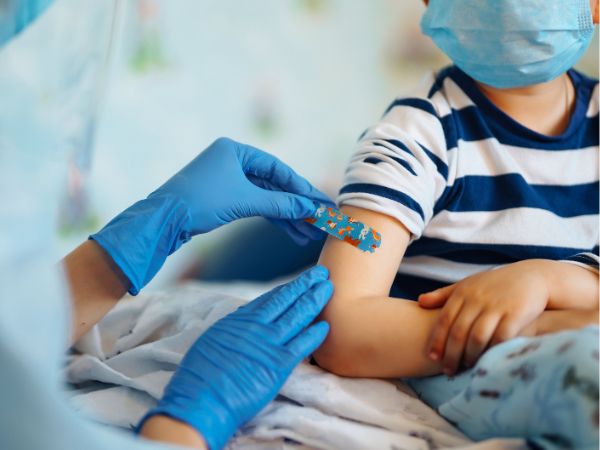 The goal of treatment is to help the youngster have predictable and socially acceptable bowel motions. Treatment techniques for this include:
A balanced diet with plenty of fiber and fluids can prevent constipation.

Rectal treatments include specialist enemas cecostomy, a technique in which a tube implanted in the child's abdomen is used to flush feces out of the intestines bowel, and toilet scheduling.

Psychotherapy and counseling

Biofeedback treatment is a sort of sensory training that teaches children how to self-regulate their gut muscles and nerves.

Medicines such as Laxatives or stool softeners may be prescribed to alleviate constipation.
Fecal Incontinence in Men
Men can also experience fecal incontinence, which is often related to factors such as:
Surgery:

Surgery involving the rectum and anus, such as hemorrhoid removal, can result in accidental bowel leakage due to muscle and nerve injury.

Prolapse of the rectum:

This disorder, in which the rectum slips into the anus, can cause accidental bowel leakage. The nerves that govern the rectal sphincter are damaged when the rectal sphincter is stretched by prolapse. The longer this goes on, the less probable it is that the nerves and muscles will heal.

Rectocele:

accidental bowel leakage

 can develop in women if the rectum protrudes into the vagina. Rectocele is the medical term for this ailment.

Diarrhea:

While solid stool is easier to keep in the rectum than loose feces, diarrheal stools can induce or aggravate fecal incontinence.
Treatment for Fecal Incontinence in Men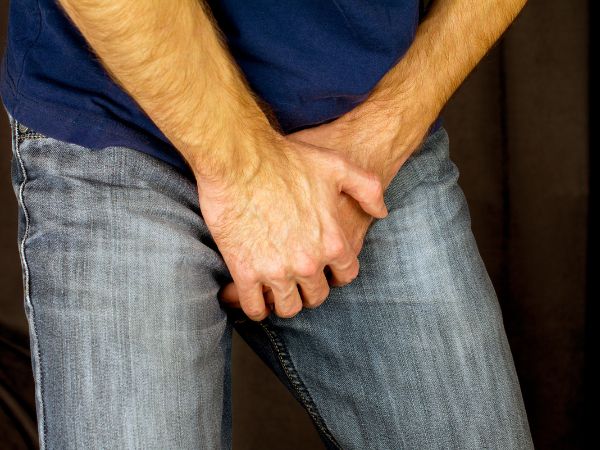 Men with accidental bowel leakage should consider tailored treatments:
Pelvic Floor Exercises:

Kegel exercises can strengthen pelvic muscles and improve control.

Medications:

Depending on the underlying cause, medications to manage diarrhea or constipation may be recommended.

Biofeedback Therapy:

This technique helps individuals gain better control over their pelvic muscles.

Surgery:

Surgical options, such as sacral nerve stimulation, may be considered for severe cases.
Conclusion
Fecal incontinence can be caused due to numerous numbers of factors and is best addressed by an interprofessional team that includes a pediatric surgeon, a colorectal surgeon, a physiotherapist, a dietician, an internist, a pediatrician, and a mental health worker. Treatment is determined by the cause; most non-congenital causes may be handled with conservative treatment and a dietary adjustment. Corrective surgery is required for congenital diseases.
If you or someone you know is experiencing accidental bowel leakage, consult a healthcare professional for a personalized assessment and treatment plan. Remember, there are effective treatments available, and seeking help is the first step towards regaining control and improving quality of life.