Ankylosing Spondylitis: Symptoms & Treatment
Don't Let Ankylosing Spondylitis Take Over Your Life! Get The Help You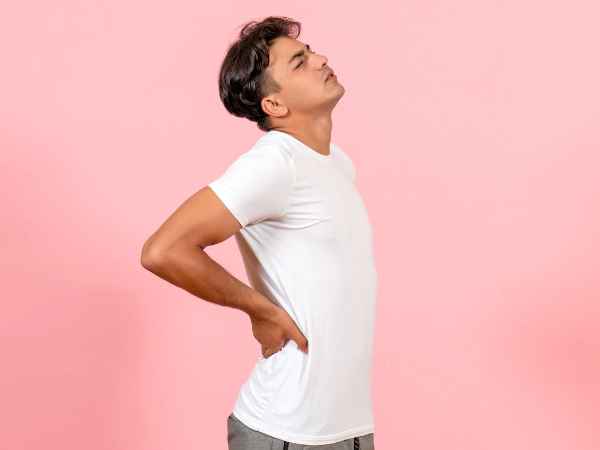 Ankylosing Spondylitis (AS) is a chronic inflammatory disease that affects the spine and sacroiliac joints. AS usually begins between 20 and 40 years old and has a prevalence rate of 0.05% worldwide. It is characterized by inflammation of the spinal joints and ligaments, leading to progressive stiffness and pain. Ankylosing spondylitis also known as spinal arthritis, is a chronic inflammatory disease that causes stiffness and pain in the spine. AS usually affects the sacroiliac joints and can lead to inflammation of the entire spine. People suffering from ankylosing spondylitis often complain of severe back aches. Often, patients suffering from this condition cannot bend over to pick up objects because their back hurts too badly. Some individuals also feel fatigued even when the days are sunny. They also experience stiffening of the body at night.
There are two main types of AS: axial and peripheral. 
Axial AS: 

In axial AS, the bones become fused, forming rigid structures along the spine. Symptoms usually begin around age 20 and worsen over time. The most common symptom is pain, but patients may experience stiffness and fatigue. Some patients develop bone loss due to inflammation and/or stress fractures. Patients who do not respond to NSAIDs often benefit from TNF blockers.

Peripheral AS: 

In peripheral AS, the spine remains mobile and there is no fusion of bones. However, the vertebrae tend to fuse, causing stiffening of the back muscles. Pain and stiffness occur later in life, generally after age 40. Most patients can work despite their condition. Spinal cord compression is rare.
What causes ankylosing spondylitis?
Although the exact cause of ankylosing spondylitis is unknown, it has been linked to genetic inheritance, immune system dysfunction, bacterial infections, environmental toxins, and certain medications.
How does ankylosing spondylitis affect the body?
People with AS have a greater risk of developing heart attacks, strokes, pulmonary embolisms, and deep vein thromboses. The onset of AS is associated with increased mortality rates for all causes. AS increases the risk of premature death by up to 3 times compared to healthy individuals.
How Is Ankylosing Spondylitis Diagnosed?
Diagnosis of AS begins with a medical history followed by a physical examination. A doctor may order blood tests to rule out other conditions that may mimic AS. X-rays may help determine if bone erosion is present. MRI scans may reveal structural changes in the bones. Bone marrow biopsies can confirm the diagnosis. Genetic testing may be performed to identify specific genetic markers associated with AS.
Ankylosing Spondylitis Symptoms
The following are some of the symptoms of AS.
 Stiffness and pain in the back and neck

 Painful movement in the hips, knees, ankles, feet, shoulders, elbows, wrists, hands, and fingers

 Swelling of the face, eyes, lips, tongue, throat, chest, abdomen, groin, buttocks, legs, arms, and feet

 Fatigue

 Difficulty swallowing

 Shortness of breath

 Chest pains

 Unexplained fever
Don't Ignore Ankylosing Spondylitis Symptoms! Get Treatment Now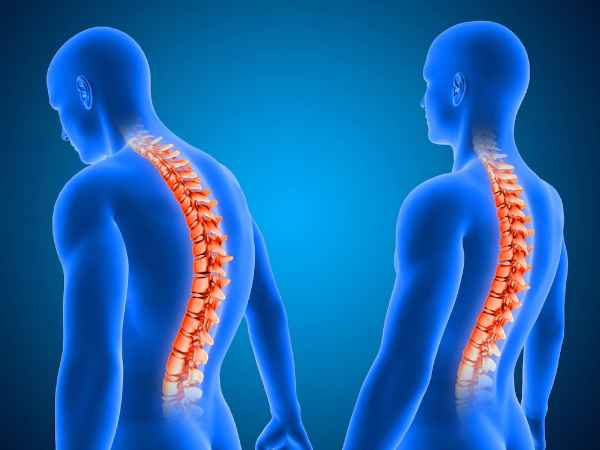 Medication –

 Medications help relieve symptoms and reduce the risk of complications. These medications may include nonsteroidal anti-inflammatory drugs (NSAIDs), corticosteroids, methotrexate, sulfasalazine, and tumor necrosis factor blockers. 

NSAIDs

 are considered first-line treatments for mild to moderate cases. Corticosteroids are effective for severe cases and have fewer side effects than NSAIDs. Methotrexate is often prescribed for patients who do not respond well to NSAIDs or corticosteroids. Sulfasalazine is commonly used in conjunction with NSAIDs and corticosteroids. TNF Blockers treat severe cases and are generally reserved for those who cannot tolerate the side effects of other therapies. 

Physical Therapy –

 Physical therapy helps strengthen weak muscles and improve mobility. Exercise programs should focus on strengthening the back and abdominal area while avoiding activities that put pressure on the spine. You can do Yoga and Pilates exercises also. 

Surgery –

 In some cases, surgery is necessary to remove damaged bone and/or joint structures. 

Lifestyle Changes –

 Patients need to make lifestyle modifications to prevent further damage to their spine. You can also go for Smoking cessation, weight control, and regular exercise.

Proper Nutrition:

 The diet of people suffering from AS should consist of plenty of vegetables and fruits. Foods high in vitamin C and antioxidants increase immune system function. Examples of foods high in Vitamin C include citrus fruits, strawberries, broccoli, peppers, tomatoes, carrots, spinach, sweet potatoes, oranges, melons, and kiwi fruit. Antioxidants include berries, pomegranate juice, dark chocolate, nuts, spices, green tea, and olive oil. In addition, you can go for a low-fat, vegetarian diet. Research shows that diets rich in omega fatty acids decrease the levels of proinflammatory cytokines in the body. Omega fatty acid supplements are also helpful for those suffering from arthritis.
Final Takeaway,
A person diagnosed with AS should consult a rheumatologist about treatment options. Rheumatologists specialize in treating joint problems. They perform physical exams, order tests to check blood levels, and prescribe medications to help manage arthritis. A rheumatologist can also refer patients to a specialist for additional care.
There are several treatments available to relieve the pain associated with AS. These treatments include medication, surgery, physical therapy, injections, and lifestyle changes. Medications treat the symptoms of AS and reduce the amount of pain experienced by a patient. Physical therapy helps strengthen muscles and improve flexibility. Surgery removes damaged bone and relieves pressure on nerves. Injections provide temporary relief from the pain of AS. Lifestyle changes help ease the symptoms of AS.
Here are some things to keep in mind if you have AS:
Be sure to get regular checkups. Doctors recommend yearly visits for people with AS. Your doctor will monitor how well your body responds to the drugs he prescribes.

Get plenty of rest! Sleeping 8-10 hours per night helps decrease fatigue and increase mobility.

Exercise regularly. Regular exercise reduces stress and increases muscle tone.

Eat right. Avoid foods high in saturated fats, trans fat, cholesterol, and sodium.

Drink water. Keeping yourself properly hydrated is critical to maintaining good health.

Take time off work. If you need to take days off work due to the pain caused by AS, discuss this with your employer before taking leave.

Consider complementary therapies. Complementary medicine uses natural methods to promote wellness instead of relying solely on prescription drugs. Many doctors use complementary medicines to complement traditional medical treatments.

Learn relaxation techniques. Stress management exercises help maintain balance and calmness.