Bipolar Disorder: Know the Complications and Fight Them
Don't Let Bipolar Disorder Complications Win! Know-How to Fight Them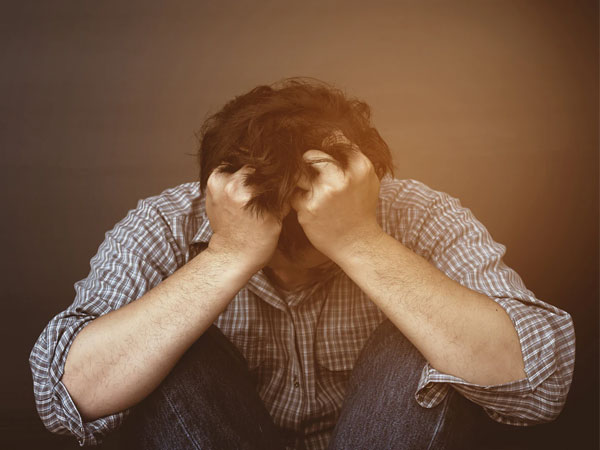 Bipolar Disorder: A Brief Introduction 
A bipolar disorder (BD) causes extreme mood swings. It is commonly known that people who suffer from BD are manic-depressives. People suffering from this condition may experience severe problems. It causes major changes in mood energy, thought, and behavior – from the highs of mania at one extreme to the lows of depression at the other.
A child or teen with this disorder experiences both manic phases (periods of unusually high energy and activity) and depressive phases (periods of severe sadness, fatigue, irritability, or hopelessness) that last days or even weeks before dissipating. The National Institute of Mental Health describes the primary symptoms of this disorder as alternate episodes of high moods and low moods.
Quick Tip: "Those around you who experience extreme mood phases–from highs that can make them unable to sleep or remain stationary–could have bipolar disorder." Do not ignore this, and get them help as soon as possible.
Bipolar disorder has types: What are they? 
People who suffer from this disorder experience episodes of depression and mania. There are different types of bipolar disorder, including bipolar I, II, cyclothymic disorder, and unspecified bipolar disorder.
Bipolar I: Among the four types of bipolar disorder, bipolar I disorder is the most common. Symptoms of Bipolar I include manic episodes, as well as depressive episodes. An episode of manic depression must last for more than a week and be severe enough to require hospitalization.
Bipolar II: The symptoms of bipolar II disorder include hypomanic episodes and depressive episodes of less severity.
cyclothymic disorder: An individual with cyclothymic disorder experiences mood shifts between depression and hypomania that persist for over two years. It is not possible to diagnose this disorder episodes based on the depressive and manic episodes present in these episodes. The mood can be normal for a short period, but the period usually lasts less than eight weeks.
unspecified bipolar disorder: It occurs when there are episodes of unusual manic mood, but the symptoms do not fit the other three categories.
Also read: Considering Bariatric Surgery? Here's What You Need to Know
What Are the Causes of Bipolar Disorder?
1. Genetics: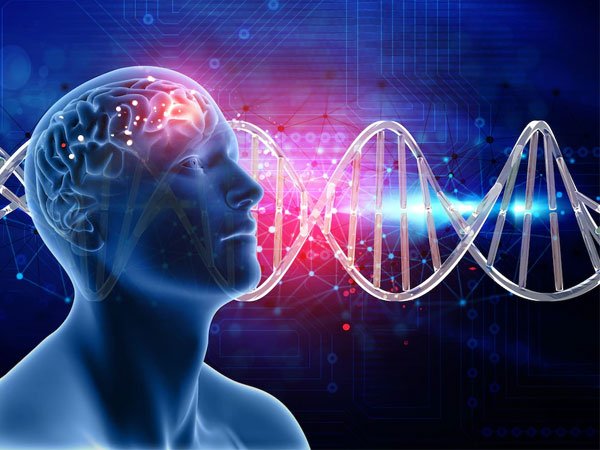 This is the most common cause of this disorder. This condition can run in families and oftentimes has a genetic basis. There are many instances where the parents have been diagnosed with this disorder, but their children do not show symptoms of this condition. This means that genetics play a large role in whether someone develops bipolar disorder or not.
2. Stress: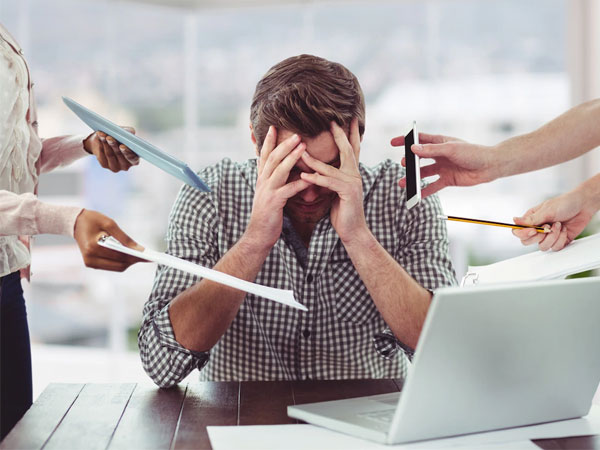 Stress plays a huge role in causing this disorder. A person who is under stress daily may develop depression or mania. People who experience abuse at a young age tend to have more episodes of manic behaviour.
3. Brain Chemistry: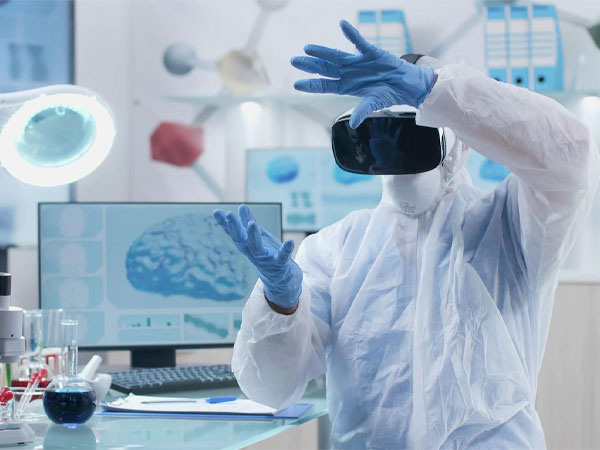 Bipolar disorder is caused by chemical imbalances in the brain. These chemicals include dopamine, serotonin, norepinephrine, glutamate, gamma-aminobutyric acid (GABA), and acetylcholine. Dopamine is a neurotransmitter that causes pleasure and reward while serotonin is responsible for mood regulation. When these chemicals are out of balance, they can cause mania or depression.
What Are the Symptoms of Bipolar Disorder?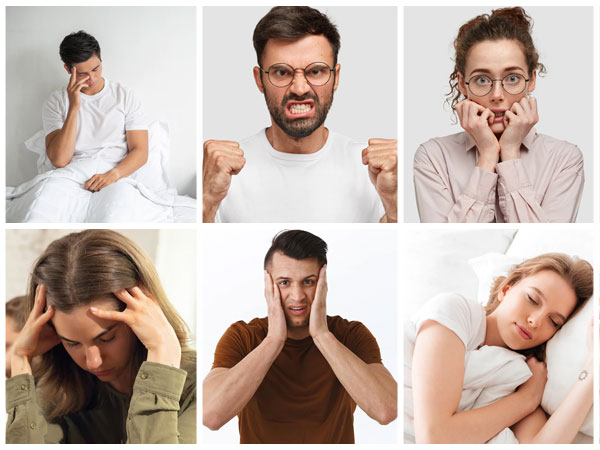 In some individuals who are susceptible to this disorder, stressful circumstances or experiences may trigger an episode of mania or depression. Brief periods of mania or depression may be a marker for more serious episodes in the future but are generally not sufficient to diagnose a person with this disorder. Severe episodes of bipolar disorder with mania or depression can involve psychotic symptoms, such as hallucinations or delusions. Below are the various symptoms:
Mood swings

Changes in sleep patterns

Irritability

Depression

Aggressiveness

An impaired sense of judgment

Feeling tense

A lack of sleep but a lack of fatigue

Having a feeling of distraction or boredom

Not showing up for work or school

Work or school performance is below expectations

A feeling of being able to accomplish anything

Occasionally aggressively sociable and forthcoming

Participating in risky behaviour

An increase in libido

A feeling of euphoria or exhilaration

Possessing a high sense of self-esteem, self-confidence, and self-importance

Excessive and rapid talking

Having rapid-fire thoughts and bizarre ideas that come and go, and acting on them
Sometimes, people have both manic and depressive symptoms during a single episode. Bipolar I usually have one manic episode, and the overwhelming majority of people with bipolar I also have significant depressive episodes. While manic episodes in bipolar I can be serious and dangerous, individuals with bipolar II disorder may be depressed for longer periods, causing substantial impairment.
Diagnosis of Bipolar Disorder
This can be done by a therapist, doctor, family member, or friend. You can contact a psychiatrist.

The psychiatrist will ask you some questions to see if you have this disorder. If you do, they will figure out what treatments will work best for you. They will ask about your symptoms and when you first experienced them.

The psychiatrist will also ask about how you feel during an episode of mania or depression, and if you have thoughts about harming yourself. The psychiatrist will want to know about your medical background and family history, especially if any of your relatives have had this disorder.

If you have this disorder, you will need to see your doctor regularly for a physical health check. Depending on your symptoms, you may also need tests to see if you have a physical problem, such as an underactive thyroid or an overactive thyroid.
How to treat this disorder: Various Treatment options
Several factors affect treatment decisions for children and teens, including symptoms and medication side effects. There are generally several treatment options available, including:
Medications: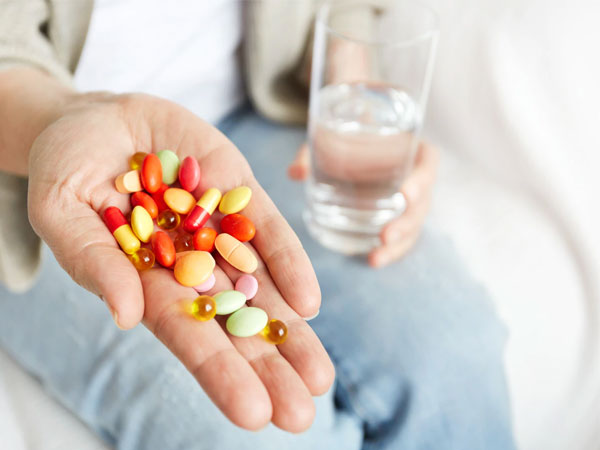 There are many different types of bipolar medications, and doctors often prescribe the same types of medications to children and teens as they do to adults. However, there is less research on the safety and effectiveness of bipolar medications in children than in adults, so treatment decisions are often based on adult research.
Psychotherapy: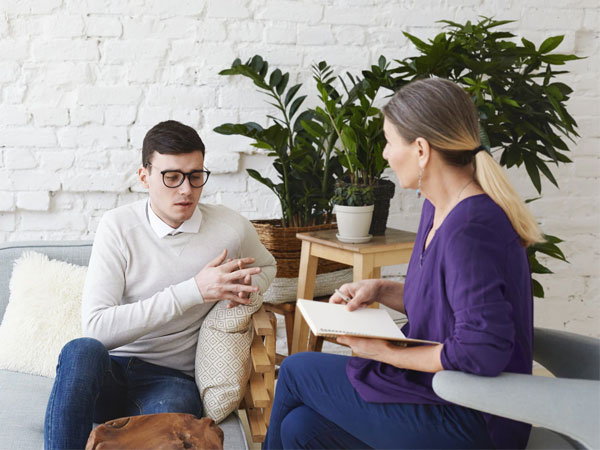 Psychotherapy is a kind of therapy that can help children and teens with this disorder manage their symptoms. It can help them develop coping skills, address learning difficulties, resolve social problems, and help strengthen family bonds and communication.
Psychoeducation: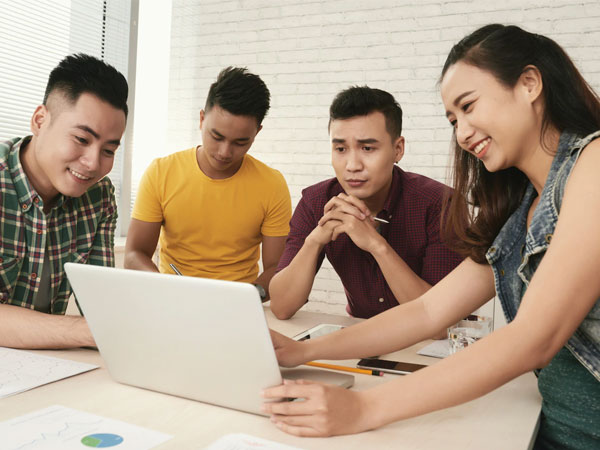 Psychoeducation is when someone learns about the symptoms of a mental disorder and how they differ from normal behavior. This can help them understand and support their child better.
Providing support to someone suffering from bipolar disorder
The first step toward helping someone with this disorder is to get them into treatment. Treatment options include medication, therapy, and lifestyle changes. If these treatments don't work, then electroconvulsive therapy (ECT) may be used. ECT involves using electricity to induce a seizure. This helps to reset the brain's chemical balance.
If your friend has been diagnosed with this disorder, here are some things you can do to help:
Be supportive. You can show love and compassion through words and actions.

Listen carefully. Your friend might not have the energy to talk about their feelings, but they'll appreciate hearing how much you care.

Offer encouragement. Tell them that they're doing great! They've come this far, and they deserve to feel good about themselves.

Be patient. This disorder is not something that just goes away overnight. You have to work at it.

Don't give up hope. There are medications out there that can help.

Know your rights. If you're ever hospitalized, make sure you know what your rights are.

Get involved. Find local groups that deal with mental health issues.

Talk about it. Share your experiences.

Educate yourself. Read books, watch documentaries, and talk to people who've been through it.
Getting someone with bipolar disorder to see a doctor
If someone has this disorder, they may feel like their thoughts are racing out of control. Their mind can become filled with ideas and thoughts that seem unrealistic or impossible. This makes them feel anxious and unable to cope with everyday life.

A person with this disorder needs help to manage their symptoms. Many different medications can help people with this disorder. Some of these include lithium, lamotrigine, divalproex sodium, olanzapine, quetiapine, risperidone, and others.

You should never try to convince a person with this disorder that they need treatment. Instead, you should encourage them to seek professional help.

If you think that someone you know might have this disorder, talk to them about it. Tell them what you've learned here and ask if they want to get help.

Don't forget to tell them that bipolar disorder isn't a mental illness. It's a brain disease.
Also read: What Brain Death is actually Explained by Dr. Deepak Agrawal AIIMS