Calorie Deficit Diet: Cut Calories to Lose Weight!
Start Shedding the Pounds Today! Unlock The Power of Calorie Deficit Diet Now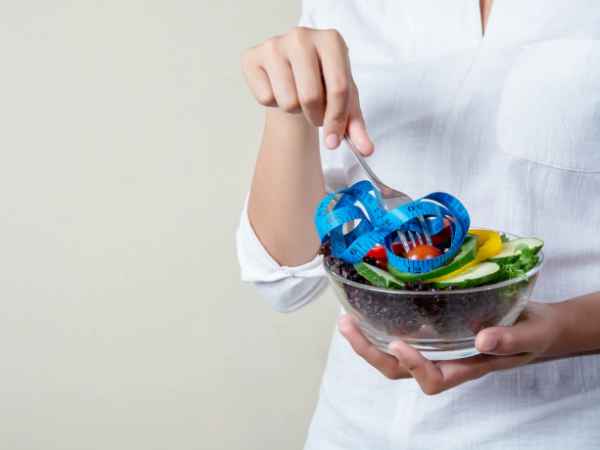 Calorie Deficit Diet is a diet plan that helps you lose weight quickly and easily. It works by cutting calories while maintaining protein intake. A calorie deficit is simply the difference between the amount of energy you consume and the amount of energy you burn. When you eat less than you expend, you create a calorie deficit. A calorie deficit causes your body to use stored fat as fuel instead of carbohydrates. As long as you continue to reduce your caloric intake, you'll eventually begin losing weight. Everyone knows losing weight requires diet and exercise. But not everyone realizes that cutting calories alone can speed up fat loss. 
Calories Matter
If you want to lose weight, you must eat fewer calories than you burn each day. For example, if you burn 500 calories per day but only consume 2,000 calories, you'll gain weight. A calorie is defined as the amount of heat required to raise 1 gram of water one degree Celsius. The term 'calorie' was introduced by chemist Wilbur Olin Atwater in 1894. He used the unit to measure the amount of energy in foods. However, the term 'calorie count' was coined later to refer to the actual measurement of calories in foods.
There are three main types of calories – carbohydrates, proteins, and fats. Carbohydrates provide energy to our bodies, proteins build tissues and muscles, and fat helps us store energy.
Carbohydrates are the body's preferred fuel source. They give us quick bursts of energy and are found in all kinds of food. Some common sources of carbohydrates are bread, pasta, rice, potatoes, fruits, vegetables, milk, yogurt, and cereals.

When we eat fatty foods, the fats enter the bloodstream and travel to various parts of the body.

Proteins contain amino acids and are made up of chains of amino acids. Amino acids are necessary for the growth and repair of body tissue. When we eat protein-rich foods, the amino acids are absorbed directly into the bloodstream. Protein-rich foods include meat, fish, eggs, dairy, beans, lentils, nuts, seeds, soybeans, and grains.
How To Calculate Caloric Intake For Weight Loss?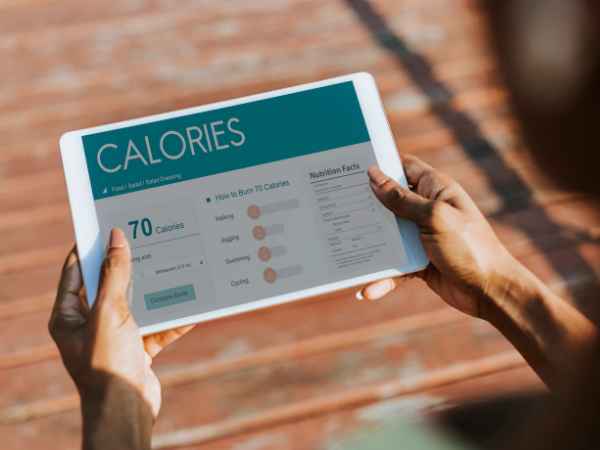 To calculate the caloric intake needed for weight loss, use the following formula:
Total Daily Calorie Requirement Basal Metabolic Rate + Exercise Factor
Basal metabolic rate (BMR) is the minimum level of energy expenditure due to metabolism during rest and sleep. BMR varies among individuals and ranges between 1200 and 2000 kcal per day.
The exercise factor is calculated using the following equation:
Exercise Factor Total Energy Expenditure / Resting Energy Expenditure x 100%
Total daily calorie requirement includes not only the basal metabolic rate but also physical activity. People who exercise burn additional calories during their workouts. Therefore, if you want to lose weight, then you need to increase your total daily calorie consumption.
Start Shedding the Pounds Right Away!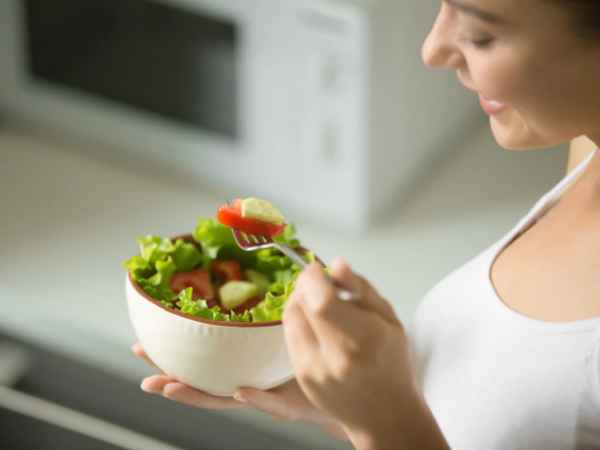 You may not realize it, but there are many ways to create a calorie deficit. For instance, if you're eating fewer calories than you need, then you're creating a calorie deficit. But even if you aren't consciously reducing your food intake, you still create a calorie deficit. Your body uses up all available energy stores, including fat, muscle, and glycogen, before using any carbs.
Start eating smaller meals throughout the day. If you eat three small meals instead of two big ones, you'll feel fuller longer and have fewer cravings between meals.

Drink plenty of water. Water helps keep your body functioning at its best. When you're dehydrated, you tend to crave sugary foods and sweets. So drink lots of water!

Eat fruits and veggies. Fruits and vegetables are packed full of vitamins and minerals that help boost your immune system and give you energy. Plus they taste great!

Get moving. Exercise releases endorphins (happy hormones) in your brain, making you happier and healthier. Try walking, running, dancing, biking, swimming, hiking, or anything else that gets your heart pumping.

Don't skip breakfast. Breakfast gives you the energy you need to start your day right. And if you don't have time for a proper meal in the morning, grab something quick and nutritious like fruit, yogurt, cereal, toast, or oatmeal.

Keep track of what you eat. Then compare your food intake to your daily caloric goals. You may find that you over-eat some days and under-eat others. That's okay — just make sure you're meeting your nutritional needs each day.

Be realistic about portion sizes. A serving size should be no larger than 1/2 cup. If you want to lose weight, aim for 2 cups per day.

Make exercise fun. Find activities you enjoy doing. Whether it's working out at the gym, playing sports, taking walks, riding bikes, or going jogging, do whatever makes you happiest.

Say yes to social events. Going out to dinner, parties, movies, etc., can be fun. But remember to say no to things that aren't good for you.

Have a plan. Create a list of healthy habits you'd like to adopt. 

Reward yourself. Every week, pick one thing off your list and reward yourself for completing it. Maybe it's a night out with friends, a massage, or a pedicure. Whatever it is, treat yourself to something special.

Stay motivated. Remind yourself of your reasons for changing your lifestyle. Think about how much better you'll feel once you've completed your goal.

Remember, change takes time. Just because you haven't reached your goal yet doesn't mean you won't get there eventually.

Celebrate milestones along the way. Each time you reach a milestone, take a moment to celebrate. It could be getting a promotion at work, finishing a marathon, or reaching a fitness goal.
Lose Weight Quickly and Easily With Calorie Deficit Diets!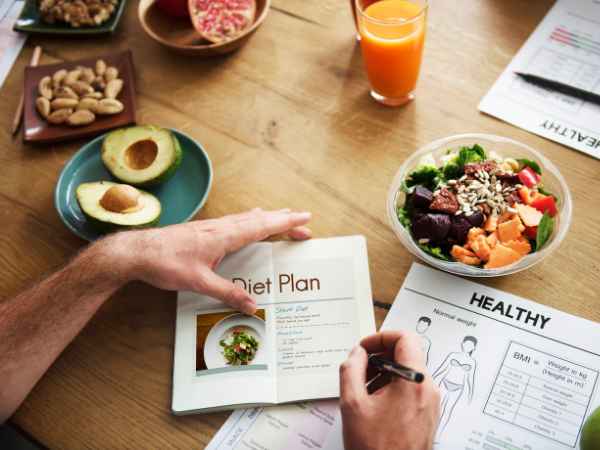 If you want to lose weight fast, you should start by creating a calorie deficit. Once you've created a calorie deficit, you can follow a specific diet plan to maintain that deficit. There are two types of diets that work best for creating a calorie deficit: low-carb diets and high-protein diets.
Eat less than 1,200 calories per day –

This diet plan is based on the calorie deficit method. In order to lose weight fast, you need to burn more calories than you consume. If you eat fewer calories than you expend, you'll start losing fat. You should aim to have at least 500-600 calories below what you normally would eat each day.

Drink plenty of water –

When you're dehydrated, your brain doesn't function as well as it should, so staying hydrated keeps you sharp and focused. Try drinking half your body weight in ounces of water each day.

Avoid sugary foods –

Sugary foods give you quick bursts of energy followed by crashes, making them great if you want to get things done quickly. However, they don't help you maintain long-term energy levels. 

Cut out alcohol –

Alcohol is high in empty calories, meaning it contains little nutritional value. Many people who cut back on their alcohol intake end up eating more unhealthy food instead. Alcohol also slows down your metabolic rate, so you'll stay hungrier longer.

Don't skip meals –

Eating smaller, more frequent meals throughout the day means your body won't go into starvation mode. Your body will use stored fat for fuel, keeping you fuller and longer and helping you avoid unnecessary overeating.

Get some exercise –

Exercise not only burns calories but also boosts your mood and energy level. Find something you enjoy doing, whether it's running, walking, swimming, dancing, or playing sports. Just make sure you work out regularly.

Focus on quality over quantity –

When you focus on consuming good nutrition, you'll naturally fill yourself up without feeling overly full. Eating lots of low-quality foods just gives you extra pounds around your middle.
Benefits of Calorie Deficit Diet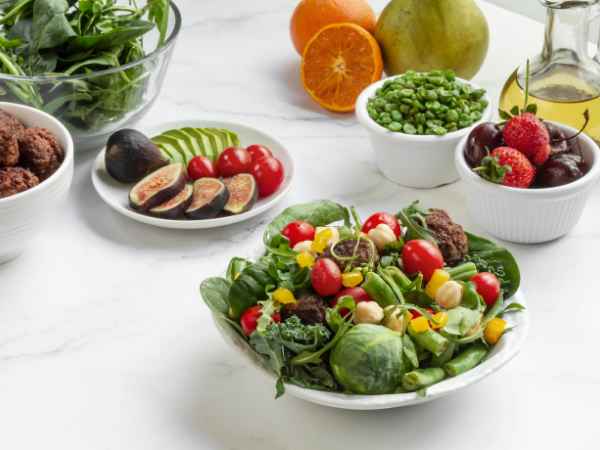 There are many benefits to following a calorie deficit diet. First, you'll lose weight faster than you would on a normal diet. Second, you'll feel better throughout the day. Third, you'll enjoy foods that you wouldn't normally eat. Fourth, you'll be able to keep the weight off once you reach your ideal weight. Finally, you'll be healthier overall.
There are many benefits of following a calorie deficit diet. Some of them are listed below.
Burn Fat Faster: 

When you follow a calorie-deficit diet, you burn fat faster. By burning fat faster, you get rid of extra pounds faster.

Reduce Your Risk of Heart Disease: 

By reducing your risk of heart disease, you reduce your chances of getting heart problems.

Improve Your Health: 

Following a calorie deficit diet improves your health. It reduces your risks of developing certain diseases such as diabetes, cancer, and cardiovascular diseases.

Protect Yourself From Obesity: 

Obesity is a major problem in our society today. Following a calorie-deficit diet protects you against obesity.

Avoid Diabetes: 

Diabetes is another serious condition that affects millions of people around the world. By avoiding diabetes, you protect yourself from this condition.

Prevent Osteoporosis: 

Osteoporosis is a bone disorder that causes bones to become weak and brittle. By preventing osteoporosis, you prevent yourself from having broken bones.

Lower Blood Pressure: 

High blood pressure is a common problem among adults. Lowering your blood pressure levels lowers your chances of suffering from hypertension.
Complications of Calorie Deficit Diet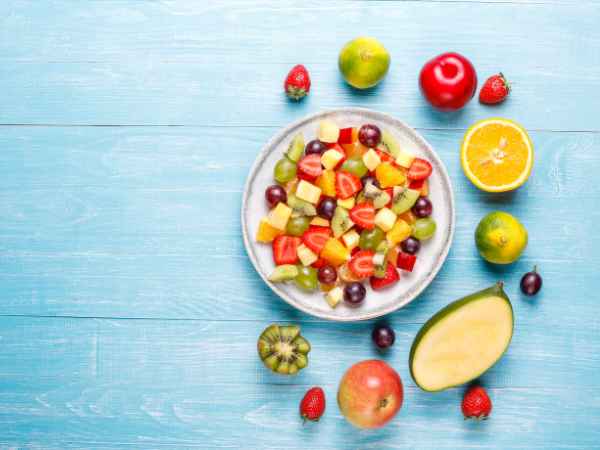 While following a calorie-deficit diet is generally safe, some complications can occur. These include dehydration, electrolyte imbalances, and ketosis. Dehydration occurs when you drink too little water. Electrolytes are minerals such as sodium, potassium, magnesium, calcium, phosphorus, chloride, and bicarbonate. They play important roles in regulating fluid balance and nerve function. Ketosis happens when your body starts burning fat rather than carbs for energy.
There are some potential problems associated with a calorie-deficient diet. These include:
Hunger

Fatigue

Low Energy Level

Mood Swings

Insomnia

Muscle Loss

Water Retention

Increased Risk of Heart Disease

Decreased Testosterone Levels

Reduced Sex Drive

Increased Cholesterol Levels
When you follow a calorie-deficit diet, your body starts using stored fat reserves to fuel its activities. As long as you continue to reduce your calorie intake, your body will continue to use its stored fat reserves until they run out. Your body won't actually stop burning the fat completely; it will simply slow down to conserve what little fat remains.