Eggs for diabetes : Can you eat eggs if you have diabetes?
According to American Diabetes Association
New Delhi – The American Diabetes Association considers eggs an excellent option for people with diabetes. This is mainly because a large egg contains about half a gram of carbohydrates, so it is not believed that they will raise your blood sugar.
However, the amount of cholesterol in eggs is high. One large egg contains about 200 milligrams of cholesterol, but whether or not this negatively affects the body is debatable.
It is important to monitor your cholesterol if you have diabetes because diabetes is a risk factor for heart disease.
High levels of cholesterol in the bloodstream also increase the risk of developing heart disease. But dietary intake of cholesterol does not have as profound an effect on blood levels as was once thought. Therefore, it is important for anyone with diabetes to be aware of and reduce other heart disease risks.
Benefits of Eggs for diabetes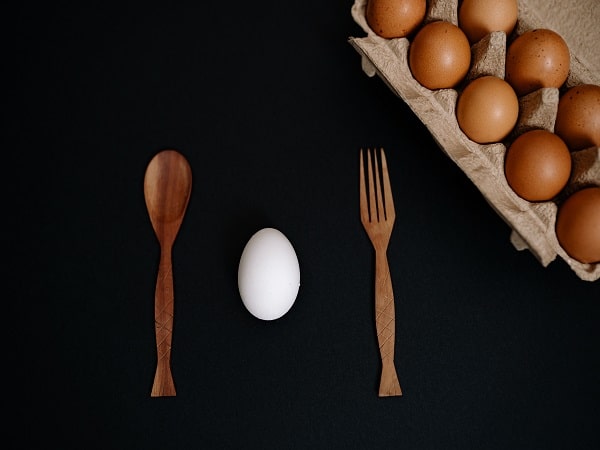 A whole egg contains about 7 grams of protein. Eggs are also an excellent source of potassium, which supports nerve and muscle health. Potassium also helps balance sodium levels in the body, which improves your heart health.
Eggs contain many nutrients like lutein and choline. Lutein protects you from disease, and choline is believed to improve brain health. Egg yolks contain biotin, which is important for healthy hair, skin and nails, as well as insulin production.
Eggs from pasture-raised chickens are high in omega-3s, which are beneficial fats for people with diabetes.
Eggs are also easy on the waist. One large egg contains only about 75 calories and 5 grams of fat — only 1.6 grams of which are saturated fat. Eggs are versatile and can be prepared in a variety of ways to suit your tastes.
You can make an already healthy meal even better by adding in tomatoes, spinach, or other vegetables. Here are more great breakfast ideas for people with diabetes.
In as many ways as they are healthy, eggs should be consumed in moderation.
Cholesterol concerns
Eggs got a bad rap years ago because they were considered too high in cholesterol to be part of a healthy diet. A lot has changed since then. The role of dietary cholesterol as it relates to a person's total blood cholesterol count appears to be lower than previously thought.
Family history may have much more to do with your cholesterol levels than the amount of dietary cholesterol in your diet. The major threat to your cholesterol levels is food high in trans fat and saturated fat. Learn more about the effects of high cholesterol on your body.
Even if you have diabetes, do not consume eggs in excess. Current recommendations state that a person with diabetes should consume no more than 200 milligrams (mg) of cholesterol per day.
Someone without diabetes or heart health concerns can consume up to 300 milligrams per day. One large egg contains about 186 milligrams of cholesterol. Once an egg is eaten, there is not much room for other dietary cholesterol.
Research suggests that high levels of eggs may increase the risk of developing type 2 diabetes and heart disease. Although the connection is unclear, researchers believe that excessive cholesterol intake, when it comes from animal foods, may increase those risks.
Since all cholesterol is in the yolk, you can eat egg whites without worrying about how they are affecting your daily cholesterol consumption.
Many restaurants offer egg white substitutes for whole eggs in their dishes. You can also buy cholesterol-free egg substitutes in stores that are made from egg whites.
However, keep in mind that the yolk is also the specific home of some of the egg's key nutrients. For example, almost all of the vitamin A in eggs resides in the yolk. The same is true for most of the choline, omega-3s and calcium in eggs.
This article is authored by [timesbull.com]. But the headlines have been changed
Follow us on Google News, Twitter and Facebook for the latest tv health news
---
Read all the TV Health, and Get news straight to your email through our Newsletter