Chronic Pain Management: A Comprehensive Guide!
Introduction to Chronic Pain Management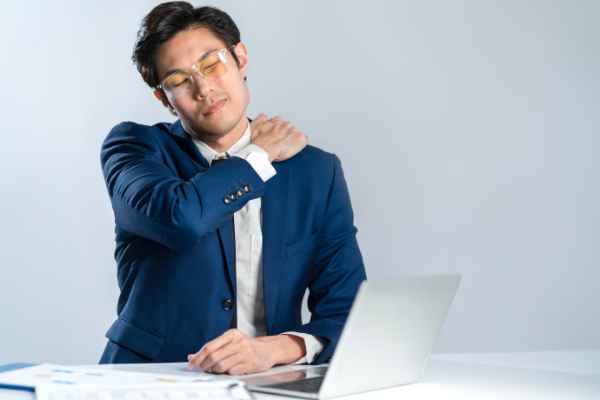 Chronic pain management is a complex and challenging part of healthcare. It involves the active participation of many specialized professionals. Patients with chronic pain often require long-term, integrated care. This may include lifestyle and behavioral modifications alongside medications, physical therapy, and alternative therapies. And it's key to note that chronic pain can vary in severity and type depending on the individual. Ultimately, successful management of chronic pain requires a multifaceted approach. That takes into account both the physical and mental aspects of the condition to restore patients' quality of life.
What Is Chronic Pain and its Causes?
Chronic pain is defined as a type of prolonged discomfort that lasts for several months to more than 6 months. It can range from mild to severe but typically lasts for more than 12 weeks. And it may last for even years. Thus creating a need for ongoing management including lifestyle modifications such as exercise, diet, occupational rehabilitation, and stress reduction techniques. It is important to note that chronic pain can be non-inflammatory or inflammatory in nature. Non-inflammatory chronic pain does not cause any visible signs such as redness or swelling. While inflammatory chronic pain usually presents those symptoms along with stiffness and localized tenderness.
Causes of Chronic Pain: Chronic pain may have one single cause such as musculoskeletal conditions (osteoarthritis, low backache) which result in local injury/trauma; but it could also have multiple causes like nerve damage due to medical conditions such as diabetes mellitus; medications; infection; psychological issues (depression); cancer, etc. 
Common Types of Chronic Pain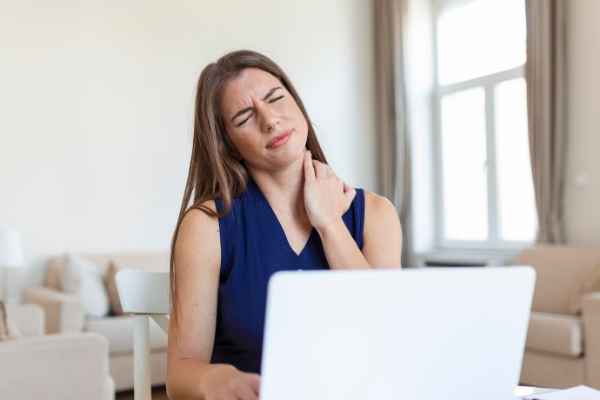 Neuropathic Pain:

 Neuropathic pain is a chronic condition where there is damage to the nerves within the body which leads to pain signals being sent to the brain in an incorrect way. It can include a burning or stabbing sensation, tingling, and numbness and can be caused by trauma, infection, metabolic problems, and structural diseases.

Fibromyalgia:

 Fibromyalgia is difficult to diagnose as it affects different areas of the body such as joints, tendons, and muscles causing widespread pain that can range from intermittent low-level aches to arthritis-like sharp stinging pains and extreme fatigue. This type of pain also comes with other conditions such as depression, anxiety, headaches, and difficulty concentrating.

Arthritis Pain:

 Arthritis pain occurs due to inflammation of joint tissues causing swelling, discomfort, and stiffness which can last for a long time if not treated properly. There are various types of arthritis that affect different parts of your body including osteoarthritis which causes wear and tear in joints leading to an abnormality in movement; rheumatoid arthritis which causes inflammation in many parts of your body; gout which affects the big toe with an intense burning sensation; juvenile idiopathic arthritis mainly affecting children.

Muscle Ache or Myofascial Pain Syndrome:

 This type of chronic pain often has dull aches, twinges, or even sharp pains based on where muscle knots are located within your back or neck organs due to stress or bad posture. These knots cause irritation when touched by applying pressure on them with fingers or acupuncture needles, although not visible from the outside they generate occasional jolts of throbbing sensations during movement due to strong muscular contractions throughout the body repeating again & again every day while you repetitively activities like sitting at a desk for a very long time working on laptop.

Post-Surgical Pain:

 Post-surgical pain involves discomfort caused by tissue damage attributed during surgical procedures such as incision sites having infections/inflammations/scarring resulting in more severe pain 

Migraine Headache:

 Migraines tend to make large headaches accompanied by sensitivity towards bright light & sound, nausea & throwing up sometimes, especially because this form of headache has potential triggers ranging from high-stress levels to hormonal fluctuations impacting travel, windy weather without appropriate food consumption yet taking abortive precautionary measures killing waves well-prior complete picture vividly enough.
Treatments for Chronic Pain Management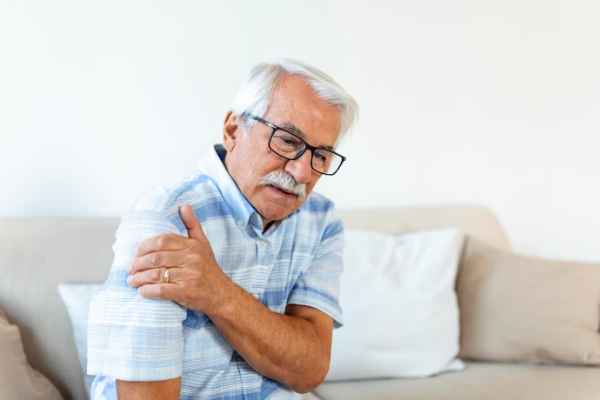 Physical Therapy:

 Physical therapy can be a great way to reduce chronic pain and improve your overall health. A physical therapist will work with you to develop an individualized treatment plan which may involve stretching, aerobic conditioning, balance exercises, and strength-building activities. 

Pain Medications:

 Pain medications can be used to help manage both acute and chronic pain. Over-the-counter meds such as ibuprofen and acetaminophen are for milder cases 

Hot/Cold Compresses:

 For some people, using hot or cold compresses on the affected area can provide temporary symptom relief for chronic pain that's associated with conditions such as arthritis and fibromyalgia. 

Acupuncture:

 Acupuncture has been used for centuries to treat various medical conditions including chronic pain due to its ability to stimulate certain pressure points located in the body in order to relieve discomfort or tension around the area being treated. 

Massage Therapy:

 Massage therapy can also provide temporary relief from sharp jabs of sudden pain due to a variety of conditions such as herniated discs, sciatica, carpal tunnel syndrome, tennis elbow, rotator cuff impingements, etc… 

Transcutaneous Electrical Nerve Stimulation (TENS)

:

 TENS is a non-invasive form treatment that uses electrical pulses sent through adhesive electrodes placed directly onto your skin around the relevant areas experiencing localized muscular tension or inflammation due to conditions such as muscular dystrophy and rheumatoid arthritis etc… 

Physical Exercise Regimens:

Following regular physical exercise routines designed under medical supervision has been proven effective at helping combat both short & long-term occurrences resulting inflamed joints & problematic body mechanics unable or limited motion due to age/activity-related deterioration —especially among people whose livelihood depends on manual labor like farmers & construction workers who regularly endure repetitive strain injuries (RSI) due overexertion & lack proper safety safeguards while performing job duties outdoors, etc… 
Benefits of Regular Exercise for Managing Chronic Pain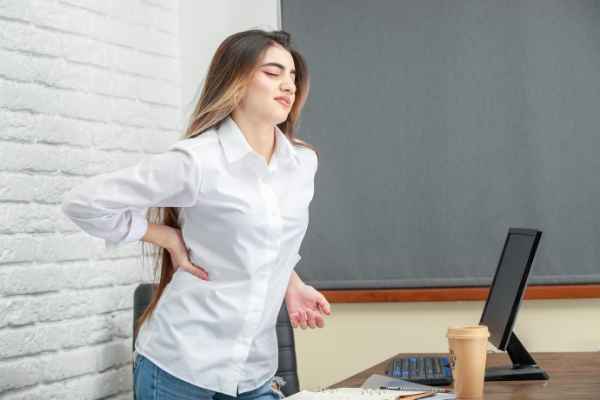 Exercise is an important part of managing chronic pain. It helps to strengthen the muscles supporting our joints, enhances the range of motion of our limbs, and improves overall endurance and fitness. Regular exercise can reduce pain intensity, improve sleep quality and help with depression and anxiety associated with chronic pain. Furthermore, simple stretching exercises can reduce muscle tension for many individuals suffering from chronic musculoskeletal pain conditions. Therefore, it is beneficial to include regular exercise as part of a comprehensive treatment plan for managing chronic pain.
Complementary Therapies for Chronic Pain Management
Complementary therapies for chronic pain are gaining momentum as an alternative to more traditional forms of medicine. Many of these therapies, such as yoga, and acupuncture, are non-invasive and drug-free options for chronic pain conditions. Research has also shown that lifestyle changes such as mind-body approaches including meditation can help soothe discomfort. In addition to medical treatments. For many people who suffer from long-term pain, alternative methods may be the only way to gain relief.
Dietary Strategies for Managing Chronic Pain
Diet is an important factor in the management of chronic pain. It plays an important role in both decreasing acute flare-ups and reducing the likelihood of long-term symptoms. Eating a balanced diet rich in essential vitamins and minerals. Avoiding inflammatory foods such as processed fats and sugars. Additionally, limiting salt intake may help reduce inflammation. As too much salt can make swelling worse. Finally, eating an anti-inflammatory diet that includes omega-3 fatty acids found in fish oil may also be beneficial.
Lifestyle Changes to Manage Chronic Pain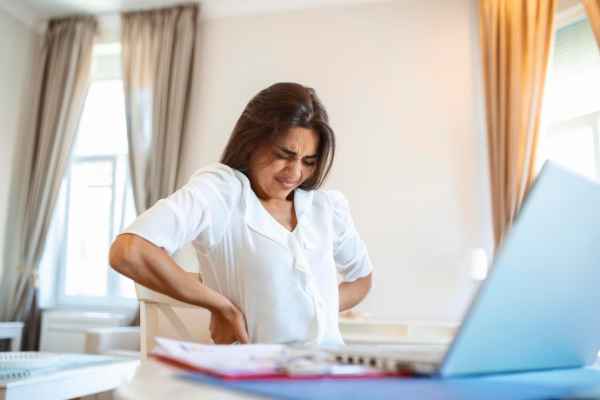 Chronic pain often causes significant changes in lifestyle, so finding ways to manage the pain through lifestyle changes is key. Implementing dietary and exercise modifications, developing relaxation techniques such as yoga or Tai Chi, and identifying appropriate social support systems and forms of psychosocial treatment strategies are essential components of chronic pain management. Additionally, having realistic expectations and understanding the condition is crucial for living with chronic pain on a daily basis. 
Dealing With Stress and Anxiety as a Way to Manage Chronic Pain
Stress and anxiety can be key contributors to chronic pain. As they can lead to physical tension, often making existing symptoms worse. It is important to develop healthy ways of dealing with stress and reducing levels of anxiety. In order to manage or reduce the severity of chronic pain. Techniques such as mindful meditation, yoga, deep breathing exercises, and journaling can all help reduce stress levels. It also creates a sense of awareness within oneself which make it easier to cope with physical pain. Additionally, counseling or seeking professional help are good methods to learn how to better manage emotions.
Conclusion
Chronic pain management is a critically important topic for managing the quality of life in people with health conditions. Managing chronic pain can be challenging but by making lifestyle changes one can achieve it. Working closely with a healthcare provider is the best treatment plan for any individual's needs. It is possible to live with chronic pain and still achieve a high quality of life.