Coronary Heart Disease: Learn How to Combat CHD!
An Introduction To Coronary Heart Disease: Unlock Your Heart's Potential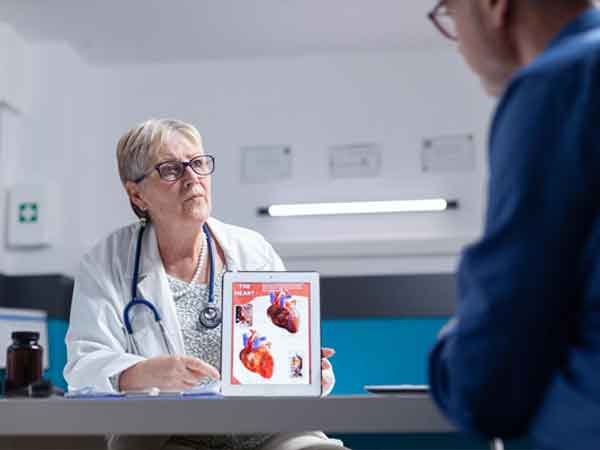 Cardiovascular disease is the leading cause of death among adults in many countries around the world. It's therefore important that we all take measures to learn about coronary heart disease. Also, we should focus on how to prevent it. This article will provide an introduction to coronary heart disease, outlining its causes and potential treatments. Let us begin with understanding what Coronary Heart Diseases are.
What Is Coronary Heart Disease?
Coronary heart disease (also known as cardiovascular disease) is a condition in which narrow arteries can't supply enough blood to the muscles within the heart walls. This limits the amount of oxygen being provided to organs such as the lungs and kidneys This means they must work harder than normal to do their jobs properly. As a result of this, inflammation takes over and fat begins accumulating on the artery walls.
What Causes Coronary Heart Disease?
A variety of factors contribute to the development of coronary heart disease:
Unhealthy diet –

 Eating an unhealthy diet can lead to high cholesterol levels in your body, referable to plaque buildup on your artery walls.

Smoking –

 Smoking tobacco is detrimental no matter how you cut it. It increases both your risk of developing coronary heart disease and your risk of having a stroke or cardiac arrest if you already have it

Stress –

 Stress affects our bodies in numerous ways. one way is by increasing inflammation levels throughout our bodies, including our cardiovascular system.

Hypertension –

 Having high blood pressure puts extra strain on both your heart and vessels
Risk Factors for Coronary Heart Disease
Are you at risk for CHD? People with high blood pressure, high cholesterol levels, diabetes, smoking habits, a family history of cardiovascular disease, and a sedentary lifestyle are all more susceptible to developing coronary artery blockages. However, it's important to note that even people without any known risk factors can still develop CHD.
What Are The Symptoms Of Coronary Heart Disease?
Coronary heart disease occurs when the flow of oxygen-rich blood to the heart muscle is reduced. This can lead to chest pain, dizziness, breathing difficulties, and other uncomfortable symptoms. Knowing how to identify these symptoms can help you get an early diagnosis and treatment if needed.
The most common symptom of coronary heart disease is angina, which is a type of chest pain or discomfort that results from a lack of oxygen flowing to the heart muscle. Angina usually occurs when there's more demand for oxygen than the arteries can supply; it might feel like pressure or a squeezing sensation in your chest, neck, jaw, shoulder blades, or arms. 
Another symptom that may indicate coronary artery disease is palpitations – it could feel like your heart missing beats or quivering abnormally. Palpitations are often caused by an irregular heartbeat due to the narrowing and hardening of your arteries that reduce oxygen-rich blood delivery to your heart.
Dizziness or lightheadedness could also happen due to an insufficient amount of oxygen-rich blood reaching your head. Dizziness might be accompanied by shortness of breath which is another symptom commonly reported as a result of coronary artery disease. This happens because your lungs have difficulty obtaining enough oxygen from the air intake.
If left untreated over time, acute episodes of coronary artery disease may progress into congestive heart failure. If you experience cold hands and feet, swelling in ankles and feet, or rapid weight gain per week despite not changing lifestyle habits then visit your doctor immediately.
The message here is that early identification of key cardiac warning signs such as angina or palpitations will allow you to access treatments more quickly. Check it before they become more severe vascular diseases like congestive heart failure down the line so never ignore any sudden physical changes happening inside out. Contact a medical professional right away!
Coronary Heart Disease: What Are The Treatments?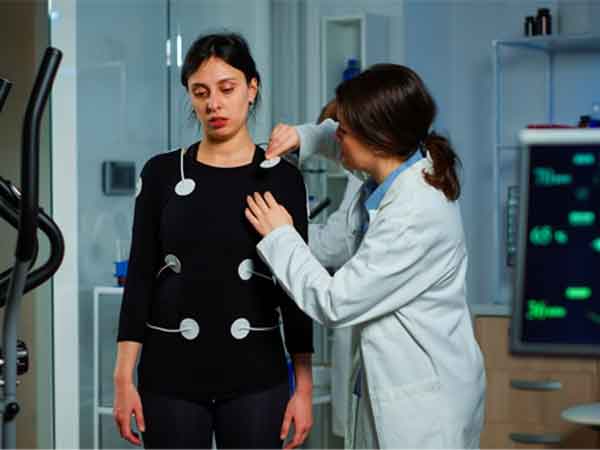 Here are some treatments for CHD:
Angioplasty with Stent Placement: 

Angioplasty with stent placement helps improve blood flow in your cardiac artery. This increases the diameter of the artery with a special balloon. Then insert a small metal mesh tube. This is known as a stent to keep it open.

Medications:

 Your doctor may prescribe a variety of medications to treat your CHD. Depending on how serious your condition is, your doctor may recommend beta-blockers or ACE inhibitors. This will open up narrowed blood vessels and reduce strain on the heart. This will also statins to lower cholesterol levels, nitroglycerin to reduce chest pain from angina, and anticoagulants like warfarin or aspirin. If you're at risk for developing clots; calcium channel blockers if you have arrhythmia problems.

Surgery:

 For more advanced cases of CHD, surgery may be needed. Coronary artery bypass grafting is done with a combination of veins or arteries from other parts of your body. This allows oxygen-rich blood from outside sources to enter impacted areas. Another option is percutaneous intervention (PCI). This uses tiny wires and catheters inserted through an incision in the groin or arm area. This allows healthcare professionals access to any blocked arteries in your heart without having to operate directly on them.

Lifestyle Changes:

 It may sound cliché but lifestyle changes such as getting regular physical activity will make all the difference. . Eating healthier and controlling stress levels will also play a big role in improving CHD. So following through with these healthy habits can significantly improve the overall quality of life while managing this condition in general.
Coronary Heart Disease: What All to Consider?
Eat a Heart-Healthy Diet:

A nutritious diet featuring whole grains, fruits and vegetables, lean proteins, and healthy fats can go a long way in managing coronary heart disease risk. Be sure to minimize saturated fat as well as foods high in sugar. Both can negatively contribute to your cardiovascular health. In addition, incorporate plenty of fiber into your daily regimen as this best supports a healthy heart.

Exercise Regularly:

 Regular exercise offers numerous benefits such as improved blood pressure and cholesterol levels. It also aids greatly in reducing the risk of developing CHD. Aim for at least 150 minutes of moderate-intensity physical activity each week. Broken up into 10-minute intervals if desired. Additionally, activities like jogging or cycling are great options. They both raise your heart rate yet still allow you to stay active without over-exerting yourself.

Don't Smoke or Drink Excessively:

Smoking and consuming alcohol excessively can wreak havoc on not just your general health it also affect the heart. Neither it is good for those with existing CHD or those looking to reduce their risk for the condition. Try seeking out alternatives such as vaping which lower one's risk for other diseases. Such as lung cancer often with traditional smoking habits.

Maintain Healthy Stress Levels:

 The body does not respond positively when under large amounts of stress. This significantly increases the chances of having an adverse reaction in one's cardiovascular system due to added pressure. Incorporating calming activities into daily life such as yoga or meditation will keep stress levels low. This will allow one's central nervous system to remain unflustered which then leads to maintaining good cardiovascular health over time.

Reduce Sodium Intake:

 High consumption of sodium increases the chances of developing several chronic ailments including hypertension. it is also known as 'high blood pressure' which could thus result in complications regarding coronary artery disease (CAD).