Covid New Symptoms: Beyond the Cough and Fever!
Introduction to Covid-19 and its common symptoms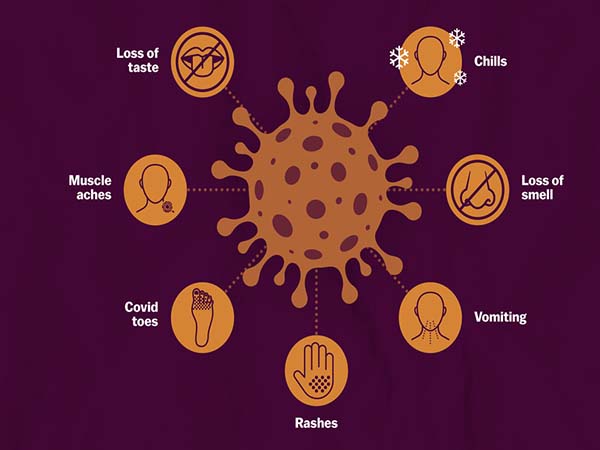 The ongoing Covid-19 pandemic has affected millions of people around the world. It is a highly contagious virus that can cause severe respiratory illness and even death. In order to protect ourselves and those around us, it is important to understand the Covid-19 new symptoms and what to do if we experience them.
Covid-19, also known as coronavirus disease 2019, is an infectious respiratory illness caused by the SARS-CoV-2 virus. It was first identified in Wuhan, China in December 2019 and has since spread globally, leading to a pandemic. The virus spreads through respiratory droplets when an infected person coughs, sneezes, or talks. It can also spread by touching a surface contaminated with the virus and then touching your mouth, nose, or eyes.
Common Symptoms of Covid-19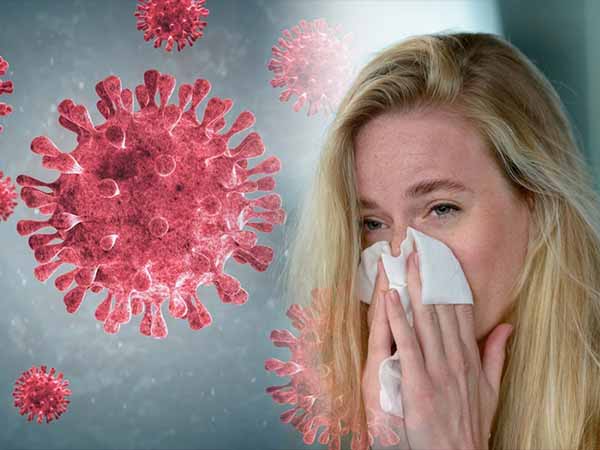 The symptoms of Covid-19 can range from mild to severe and can appear anywhere from 2-14 days after exposure to the virus. Some of the common symptoms include:
Fever or chills
Cough
Shortness of breath or difficulty breathing
Fatigue
Muscle or body aches
Headache
New loss of taste or smell
Sore throat
Congestion or runny nose
Nausea or vomiting
Diarrhea
It is important to note that some people infected with Covid-19 may not show any symptoms at all, while others may experience severe symptoms that require hospitalization.
Emerging evidence of Covid-19 new symptoms beyond cough and fever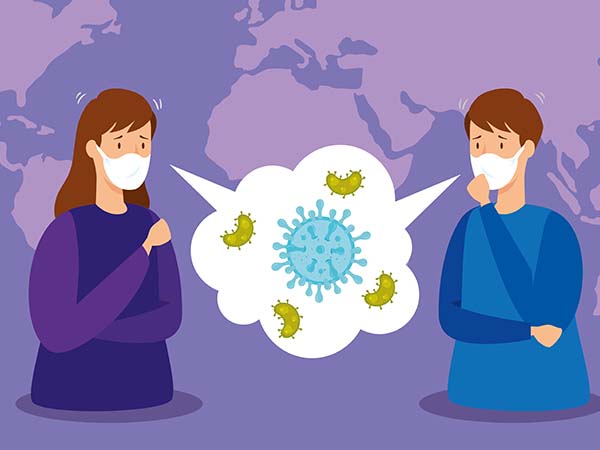 Gastrointestinal Symptoms – Recent studies have shown that Covid-19 can also affect the gastrointestinal system, causing symptoms such as diarrhea, nausea, and vomiting. A study published in the American Journal of Gastroenterology found that up to 50% of patients with Covid-19 had gastrointestinal symptoms.
Skin Rashes and Lesions – Another emerging symptom of Covid-19 is skin rashes and lesions. A study published in the British Journal of Dermatology found that 20% of Covid-19 patients experienced skin rashes as a symptom. These rashes can take various forms, including maculopapular eruptions, urticaria, and vesicular eruptions.
Neurological Symptoms – Recent reports have also highlighted the possibility of neurological symptoms in Covid-19 patients. These symptoms can include headache, dizziness, confusion, and even seizures. According to a study published in The Lancet Neurology, up to 36% of Covid-19 patients had neurological symptoms.
Brain Fog – One of the most common long-term effects of COVID-19 is brain fog. This condition is characterized by a feeling of mental fogginess, difficulty concentrating, and memory problems. Many COVID-19 patients have reported experiencing brain fog for several months after their initial infection. Medical experts believe that this condition may be caused by inflammation in the brain or damage to the blood vessels that supply the brain.
Respiratory Issues – COVID-19 is a respiratory illness, and many patients experience respiratory issues during their initial infection. However, some individuals continue to experience respiratory problems even after they have recovered from the virus. These issues can include shortness of breath, coughing, and chest pain. In severe cases, patients may develop pneumonia or other lung complications that require hospitalization.
Cardiac Complications – COVID-19 can also cause cardiac complications, even in individuals who had no pre-existing heart conditions. Some patients have reported experiencing heart palpitations, chest pain, and shortness of breath. In severe cases, COVID-19 can cause inflammation of the heart muscle or damage to the heart valves, which can lead to heart failure or other cardiac complications.
Mental Health Issues – The COVID-19 pandemic has had a significant impact on mental health, and many individuals who have recovered from the virus continue to experience mental health issues. Anxiety, depression, and post-traumatic stress disorder (PTSD) are common among COVID-19 survivors. These mental health issues can be caused by the stress of the pandemic, isolation, and the fear of contracting the virus again.
The importance of recognizing new symptoms for early detection and treatment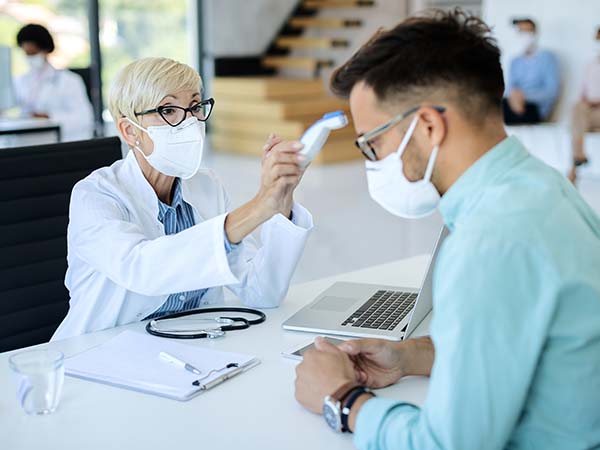 The coronavirus pandemic has affected the world in a multitude of ways. As the virus continues to spread, researchers and health officials are discovering new symptoms and complications associated with Covid-19. It's important to recognize these new symptoms early on in order to detect and treat the virus as soon as possible.
Fever, cough, and shortness of breath were originally the most commonly known symptoms of Covid-19. However, as the pandemic has progressed, researchers and health officials have discovered new symptoms such as loss of taste and smell, skin rashes, and extreme fatigue. These symptoms could indicate that someone has contracted the virus, and it's important to recognize them early on to prevent further spread of the virus.
Early detection and treatment are critical in slowing the spread of Covid-19. If someone is experiencing any of these new symptoms, they should seek medical attention immediately. Early detection allows for early treatment, which can improve the chances of recovery and decrease the likelihood of severe complications.
It's also important to recognize these new symptoms because they can be present in people who are asymptomatic. This means that even if someone isn't showing the original symptoms of Covid-19, they could still be infected and spreading the virus unknowingly. By recognizing these new symptoms, we can identify people who are asymptomatic and take the necessary steps to prevent further spread of the virus.
Additionally, recognizing these new symptoms can help with contact-tracing efforts. If someone is experiencing a new symptom associated with Covid-19, health officials can trace their contacts and prevent the virus from spreading further.
Conclusion and call to action for continued vigilance and awareness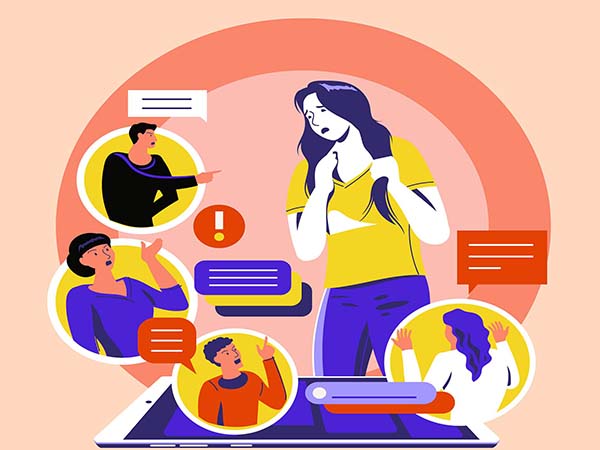 The COVID-19 pandemic has upended life as we know it, causing widespread illness, death, and economic downturns. Despite efforts to contain and mitigate its spread, the virus has continued to mutate and evolve, and new symptoms are emerging. In this article, we will discuss the importance of continued vigilance and awareness of COVID-19 new symptoms.
Conclusion
As the world continues to grapple with the COVID-19 pandemic, it's become increasingly clear that we need to remain vigilant and aware of new symptoms associated with the virus. While traditional symptoms such as fever, cough, and shortness of breath are still common, new symptoms have emerged that are less well-known. These include skin rashes, gastrointestinal symptoms, and neurological issues.
It's important to note that not everyone who contracts COVID-19 will experience all of these symptoms or even any of them. However, staying informed about the latest information can help us to better understand the disease and how it affects our bodies. This, in turn, can help us to take appropriate precautions to protect ourselves and others.
Call to Action
As the pandemic continues, we must remain vigilant and aware of new symptoms of COVID-19. We should continue to follow public health guidelines such as wearing masks, washing our hands frequently, and avoiding large gatherings. We should also be aware of any new symptoms, and seek medical attention if we experience any symptoms associated with COVID-19.
Additionally, we should encourage others to remain vigilant and aware of new symptoms. This can be done through social media, public awareness campaigns, and conversations with friends and family members. By working together and remaining vigilant, we can help to slow the spread of COVID-19 and protect ourselves and our communities.