Dietary Supplements: Get Nutritional Support Now!
Discover The Power of Dietary Supplements and Start Reaping the Benefits Today!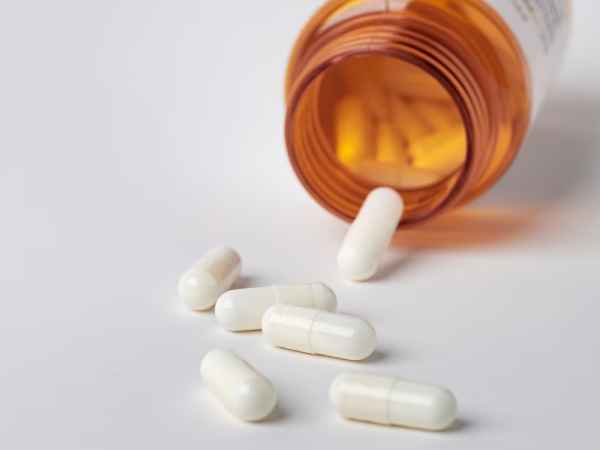 Dietary supplements are becoming increasingly popular as a way to better support your health and maintain overall well-being. In addition to helping ensure balanced nutrition, dietary supplements can provide extra vitamins, minerals, enzymes, and fiber that our diets may be lacking. Do you need extra nutritional support and don't know where to start? Dietary supplements are an excellent way to help get the right combination of nutrients your body needs. They can be in the form of pills, capsules, or even powders that you drink as a liquid. The purpose of these supplements is to fill nutritional gaps in our diet or add an additional nutrient boost when needed.
List of Important Things to Know Before Buying Dietary Supplements!
Understand What You Need from a Supplement: 

The first step towards choosing the best dietary supplement is understanding precisely why it is needed. If there is an underlying medical condition like diabetes or hypothyroidism, then specific vitamins and minerals may be recommended for the proper management of these conditions. Moderation and good eating habits are necessary but sometimes dietary supplements can provide additional support for what a person may not be able to get from diet alone.

Know How Much You Need:

 With some exceptions like probiotics, which generally do not recommend larger doses unless, under medical supervision, most products will indicate how much should be taken each day. But that number doesn't always line up with what is actually needed so making sure to read nutrition labels can help determine proper dosages. Consulting with your healthcare professional if unsure is an additional precautionary measure too as they are more familiar with your unique history and any other conditions that might influence your need for additional supplementation.

Choose Quality Supplements:

 The next important step in selecting quality supplements is making sure they come from a reputable manufacturer that follows industry standards like 

Good Manufacturing Practices

 (GMP). A GMP-certified company would have been through quality control processes by regulation agencies like NSF International, 

United States Pharmacopeial Convention (USP)

, 

ConsumerLab, or Consumer Healthcare Products Association (CHPA)

. It also helps to select a company whose name you recognize or one highly regarded by verified customer reviews; these two factors combined can create peace of mind when investing in something designed to benefit health and well-being.

Look For All Natural Ingredients:

Finally, since nutrition requirements vary depending on lifestyle, gender, or age it's important to seek out ingredients found in nature whenever possible. Even if an artificial sweetener or preservative has been added for flavor or preservation purposes try reading about those during the decision process as many natural alternatives can be full-filled without additives and still comply with regulations; this way you'll get more bang for your buck when selecting health-supporting options leading towards enhanced total wellbeing over time.
Here's what you should know about the risks and complications associated with dietary supplements: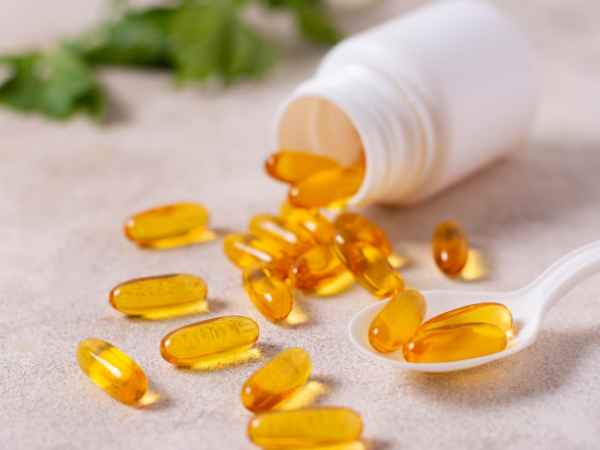 Adverse Reactions and Allergy Risk to Ingredients:

 As with any over-the-counter medication or supplement, there is a risk of an allergic reaction to certain ingredients within the supplement. Additionally, taking a dietary supplement could cause an upset stomach or mild gastrointestinal symptoms such as diarrhea in some cases. It's important to read all product labels carefully, pay attention to potential side effects listed on the product label and discuss any concerns or questions about dietary supplement usage with your physician before use.

Interaction with Prescription Medications:

 Some prescription medications may interact negatively with certain dietary supplements so if you are currently taking any prescription medications it's wise to talk to your doctor before trying a new dietary supplement. While most healthy adults generally do not experience serious interactions when taking their prescriptions alongside a supplemental product, it's still best practice to double-check since dietary supplements are more of an unregulated marketplace than prescription drugs.

Poor Quality Supplements:

 Unfortunately there are many low-quality supplementation products on the market today. Since many of these products do not have FDA approval they can contain harmful ingredients that may put your health at risk. To avoid this risk make sure you purchase only from reliable sources high-quality products free from potentially harmful contaminants which can substantially reduce the effectiveness of a nutrient in some cases.

Risk of Overdosing on Nutrients:

 While most people do not overdose when taking recommended doses for healthy individuals as provided by reliable manufacturers, always speak with your doctor if you are thinking about taking large doses of particular nutrients as too much could be potentially dangerous in some cases or cause unpleasant side effects such as upset stomach or bloating in others. Be particularly aware if using prenatal vitamin supplements as dosage should always correspond according to the appropriate age and gender combinations based on nutritional recommendations set forth by professional healthcare organizations like The American Medical Association (AMA).
Osteoarthritis And Dietary supplements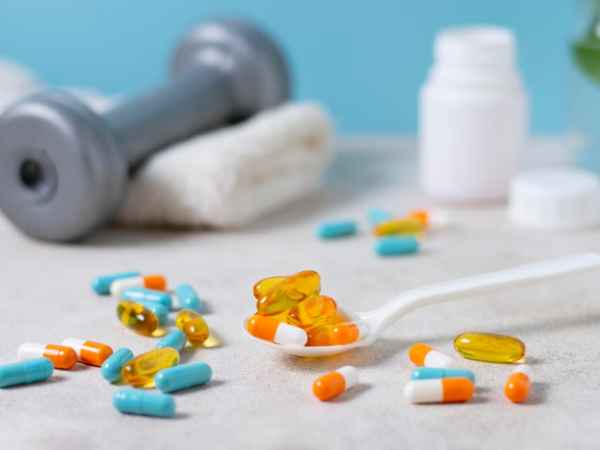 Osteoarthritis, also known as degenerative arthritis, is a complex and widespread condition characterized by the breakdown of joint cartilage which can cause pain and difficulty in mobility. Studies have consistently shown that dietary supplements containing glucosamine, chondroitin sulfate, collagen, or other compounds may provide benefits for people with osteoarthritis. Here's what you need to know about osteoarthritis dietary supplements:
Know Which Supplements to Choose: 

Studies suggest that seven supplements – glucosamine sulfate, chondroitin sulfate, collagen hydrolysates, SAMe (S-adenosylmethionine), avocado-soybean unsaponifiable (ASU), methylsulfonylmethane (MSM), and cetyl myristoleate (CMO) – may help relieve symptoms associated with osteoarthritis. Research suggests that these supplements can help reduce pain from osteoarthritis as well as improve joint function and decrease inflammation.

Don't Overdo it:

 When taking an over-the-counter supplement for any reason it is best not to take too much of it. Most experts recommend talking to your healthcare provider before starting any supplement regimen for osteoarthritis treatment. The typical dose for glucosamine is 500 mg three times daily; for chondroitin sulfate, 600 mg twice daily; for MSM 1–2 g per day; and for CMO 2–8 shots per day of 500 mg/ml injections directly into the joint capsule.

Watch Out For Possible Side Effects:

 Even though these supplements are generally safe they may have side effects in some individuals such as nausea, indigestion, or stomach upset. Additionally, researchers warn that people should not take ASU who are allergic to soy due to potential allergic reactions including hives, itching, or rash. And those taking blood thinners should be cautious when incorporating these types of supplements into their diet because they could increase bleeding risk.

Be Aware Of Drug Interactions:

 Some of the active ingredients in these supplements can interact with certain medications so check with your physician before starting supplementation if you are currently taking any medications on a regular basis especially those prescribed for diabetes or high blood pressure control. Also, keep in mind that some combination products might contain ingredients not mentioned above so make sure you read labels carefully before purchasing them.
Vaginal Yeast Infections And Dietary Supplements
Vaginal yeast infections are extremely common, affecting up to 75 percent of women at least once in their lifetime. This can make it difficult to find a long-term resolution that won't recur. In some cases, dietary supplements may be beneficial for treating and preventing recurrent vaginal yeast infections. Here's a guide summarizing what you need to know about these types of supplements: 
What Do Vaginal Yeast Infection Dietary Supplements Contain?
Vaginal yeast infection dietary supplements contain ingredients such as probiotics and lactic acid that help support healthy bacterial growth and balance in the vagina. Probiotics, or "good" bacteria, help to regularize digestive function and boost defense against other microorganisms; whereas lactic acid helps cleanse the vagina of unhealthy bacteria and improve its ability to absorb helpful nutrients from food sources.
How Are They Different From Medications?
Medications for vaginal yeast infections typically contain antifungal agents like miconazole or fluconazole which attack fungal cells directly. Although these agents can take their toll on decent yeasts as well, they do not provide any nourishment or nutritional support. This makes them less akin to dietary supplements than many people initially assume.
When Should I Take Them?
You can take vaginal yeast infection dietary supplements at least twice daily as part of your regular nutrition routine. Only if you are looking for preventative treatment or relief from past occurrences of infection. It is also advisable that after taking the supplement, you refrain from eating food with high levels of sugar or fat. This could upset your stomach and inadvertently cause more issues than it solves.
Things To Consider Before Taking a Dietary Supplement
Before taking any type of dietary supplement, always consult with your doctor first as some ingredients could interact badly with medications you might be on or existing medical issues you might have such as heart problems or allergies. Additionally, some supplements contain rare ingredients which require guidance. Be wary of purchasing supplements from unknown sources as these could contain unsafe levels of additives. This may not have been good for human consumption. Finally, read up on the labels carefully before deciding on which product to buy. Some products may be costly for what they offer while others could contain harsh fillers which can be more harmful.