Dizziness: Understanding, Treating and Preventing
Introduction
Dizziness is often seen as a minor issue. You may feel very light and unconscious if you suffer from dizziness. Most of the time the reason behind dizziness or vertigo is cervical spine abnormalities. However, there are a lot of reasons for feeling dizziness such as worry or a drug response, However, dizziness can be an indication of a more serious medical issue. This article provides all the necessary details you need to know regarding main dizziness, as the main purpose of this blog is to create awareness among the general public about the potentially dangerous nature of dizziness.
Understanding Dizziness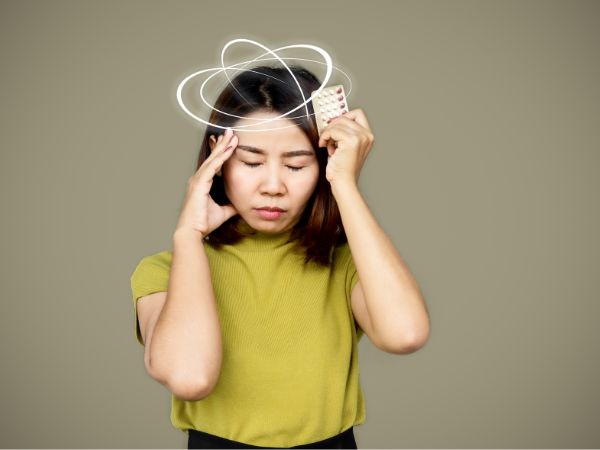 Most people have the problem of dizziness. Many times, sitting down for a long time and getting up suddenly causes dizziness. However, constant faintness is also not good. Many times migraines. Apart from this, people who take too much stress can also have this complaint. In normal conditions, faintness occurs due to low blood sugar or low blood pressure. There is a need to pay attention to health. During summer, dizziness can occur due to excessive fatigue or lack of water in the body. Dizziness is directly related to the ear. The first effect of ear injury appears in the form of dizziness. If you feel very dizzy and also vomit, then consult a doctor without any delay.
What are the types of dizziness?
Dizziness with mild pain in the head (lightheadedness):

In this condition, you may feel as if you are going to faint. Generally, it happens when you are sitting for a long time and then suddenly get up.

Vertigo:

In this, everything around seems to be rotating, whereas in reality, it is not so. Due to vertigo, you feel yourself spinning in circles for some time.
Dizziness Cause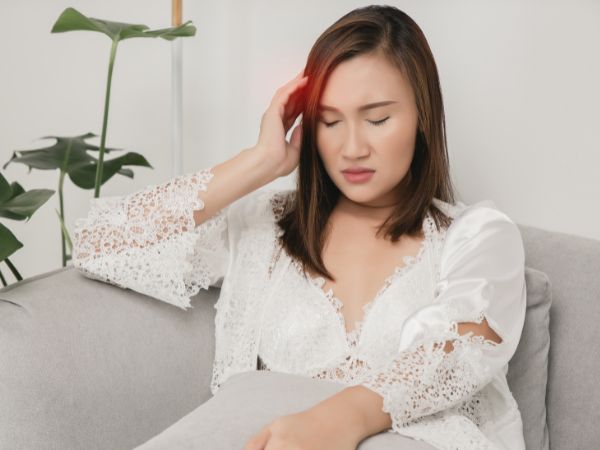 There are many reasons behind dizziness. Some of these are discussed in further depth below:
Vertigo:

Vertigo is a condition in which the surroundings or items appear to be revolving. Inner ear disorders are frequently the source of vertigo. These issues include vertigo, Meniere's disease, and labyrinthitis.

Motion Sickness:

Some persons may have disruptions in inner ear function when traveling in a moving car. This can occasionally produce faintness, nausea, and vomiting. This is commonly referred to as "motion sickness."

Migraine:

Migraine is a medical disorder that causes recurrent headaches. It produces excruciating discomfort on one side of the brain. Migraine sufferers are more likely to experience dizziness.

Anxiety Disorders:

One of the most prevalent symptoms of

anxiety disorders

is a sensation of giddiness. Individuals have different sorts of ailments and different causes.

Labyrinthitis:

Infections can induce inflammation in the labyrinth or inner ear. Labyrinthitis typically develops following a viral illness, such as a cold or flu. Labyrinthitis can be efficiently treated with antiviral and antihistamine medicines. However, as a result of this illness, regions of the inner ear may experience lasting damage.

Low blood pressure:

A sudden reduction in blood pressure can create a transient feeling of faintness. Blood pressure fluctuations might occur if you sit or get up too rapidly.
Dizziness Symptoms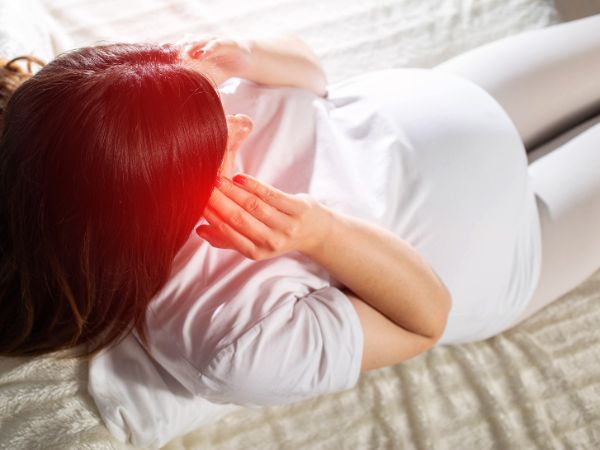 People who are dizzy may describe it as one of several experiences, including Vertigo is a mistaken impression of motion or spinning. Feeling weak or lightheaded Uncertainty or a lack of equilibrium a sense of floating, wooziness, or heaviness Walking, standing up, or shifting your head may induce or exacerbate these emotions. Your faintness may be accompanied by nausea, or it may be abrupt and severe enough that you must sit or lie down. The event might last seconds or days and could reoccur.
Dizziness Treatment
Without therapy, dizziness frequently improves. The body normally adjusts to whatever is causing it within a few weeks.
If you seek therapy, your doctor will base his or her decision on the source of your problem as well as your symptoms. Medication and balancing exercises may be included. Even if no reason is determined or your faintness persists, prescription medicines and other therapies may help you manage your symptoms.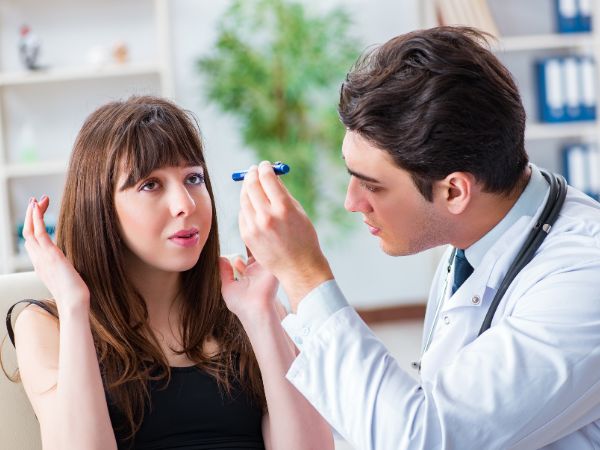 Medications
When dizziness is caused by panic disorders or mental health concerns, anti-anxiety drugs may be prescribed. Whereas, if the faintness is connected to migraines, anticholinergic medicines or antihistamines may lessen dizziness or provide relief from vertigo treatments.
Therapy
Psychotherapy:

People who are suffering from dizziness because of anxiety problems, should try Psychotherapy therapy.

Balance Therapy:

To make your balance system less sensitive to movement you need to learn some special exercises. This type of physical treatment is known as vestibular rehabilitation. It is used to treat vertigo caused by inner ear diseases like vestibular neuritis.
Surgery
Injections:

To block the balancing function, your doctor may inject the antibiotic gentamicin into your inner ear. That function is taken over by the unaffected ear.

The inner ear sensory organ is removed:

Labyrinthectomy is a seldom performed operation. The vestibular labyrinth in the afflicted ear is rendered inoperable. The equilibrium function is taken over by the opposite ear. If you have severe hearing loss and your faintness has not responded to prior therapies, this procedure may be utilized.
Home-made Remedies To Get Rid of Dizziness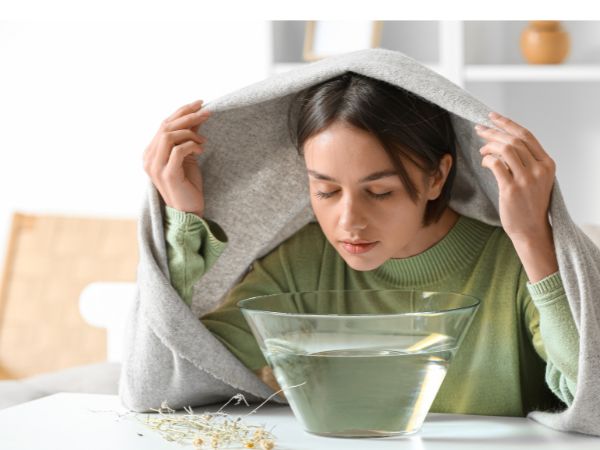 Mint tea is also highly useful to your health. You will feel revitalized after sipping this tea. This can help with nausea, dizziness, and vomiting.
You will never feel dizzy if you drink as much water as possible. It is critical to keep yourself hydrated in such a condition. As a result, the faintness condition begins to improve.
Due to exhaustion, you may experience faintness at times. For a few seconds, lie down comfortably. This prevents you from feeling dizzy again.
You may combine amla with coriander powder and drink it with water. You may also drink water instead, the advantages will be greater.
Drinking ginger can also help with dizziness.
What To Eat When You Are Feeling Dizziness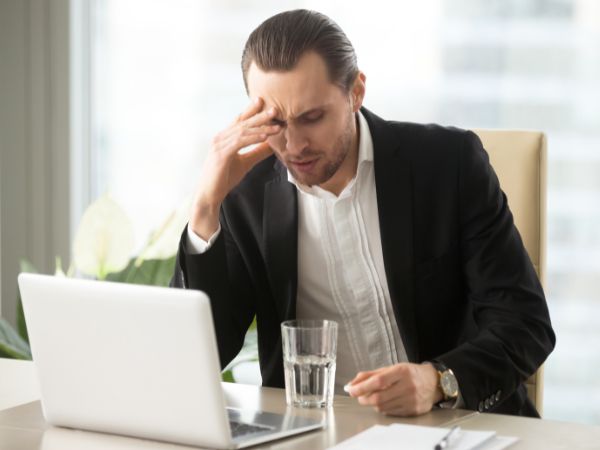 Now let's talk about those foods which when eaten provide instant relief from the problem of dizziness. 
Drink fresh water, at least one glass. Drink the required amount of water throughout the day.
Drink black tea. Use basil and ginger in this. It calms both body and mind.
eat chocolate
eat banana
eat ice cream
eat dry fruits
eat curd and sugar
Conclusion
Dizziness is often seen as a minor issue. You may feel very light and unconscious if you suffer from dizziness. Most of the time the reason behind faintness or vertigo is cervical spine abnormalities. Dizziness can affect your daily life therefore, if you routinely wake up dizzy or have episodes of faintness throughout the day or all day, consult your doctor to rule out any medical issues that might be causing the dizziness. Several illnesses can cause faintness, so it's critical to be examined if your faintness persists or occurs every morning.
Also, Read: