Ectopic pregnancy: The Early Warning Signs & Risks!
All You Need To Know About Ectopic Pregnancy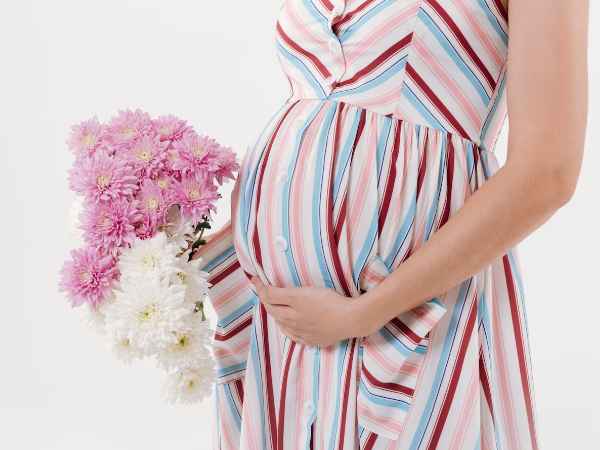 An ectopic pregnancy is a medical condition in which a fertilized egg implants itself outside of the uterus. This can often be dangerous to the mother if not treated in time. Ectopic pregnancies occur rarely and require specialist medical attention. It will guide the mother through diagnosis, treatment, and follow-up care. This article provides an overview of ectopic pregnancies.
What is an ectopic pregnancy?
An ectopic pregnancy is also known as a tubal pregnancy or extrauterine pregnancy. In this, the fertilized egg implants itself anywhere outside of the uterus rather than inside it. Ectopics account for only 1% to 2% of all pregnancies but can be fatal if untreated. To be classified as an ectopic pregnancy, there must be no evidence of fetal heartbeat on an ultrasound scan. The cause of an ectopic pregnancy is usually unknown but certain factors such as age smoking, sexually transmitted diseases (STDs) history of pelvic infections, or endometriosis increase your risk of having one. Additionally, recent fertility treatments like IVF also increase your risk of developing an ectopic pregnancy. 
What Are The Early Warning Signs Of An Ectopic Pregnancy?
Lower Abdominal Pain and Cramping:

 One of the earliest warning signs of an ectopic pregnancy is lower abdominal pain and cramping, particularly on one side. This could cause by the egg implanting itself in the wrong area or by a ruptured ovary. It can feel similar to menstrual cramps or may just be an uncomfortable feeling.

Vaginal Spotting or Bleeding:

 Vaginal spotting or bleeding may be a sign that something is wrong with your pregnancy, although it's not necessarily indicative of a problem. However, if it has both abdominal pain and cramping, it could point toward ectopic pregnancy.

Feeling Lightheaded or Dizzy:

 Dizziness or lightheadedness could also be a symptom of ectopic pregnancy due to low blood pressure caused by blood loss from the affected area. If you experience this along with abdominal discomfort, seek medical attention immediately as this could indicate internal bleeding that requires urgent treatment.

Discomfort During Intercourse:

 Pain felt during intercourse can also indicate that something isn't right with your body – particularly if you don't normally experience discomfort during sex. This could be attributed to hormonally-induced changes that occur during pregnancy but can sometimes signify an underlying health issue such as ectopic pregnancy.

Shoulder Tip Pain:

 Shoulder tip pain – also known as Acute Fatigue Syndrome – can be an indication that you are experiencing an ectopic pregnancy as its presence does not occur in normal pregnancies. According to experts, shoulder tip pain occurs when digested blood irritates nerve endings in the diaphragm area leading up into the neck and shoulders.
Diagnosing and Treating an Inside Look at an Ectopic Pregnancy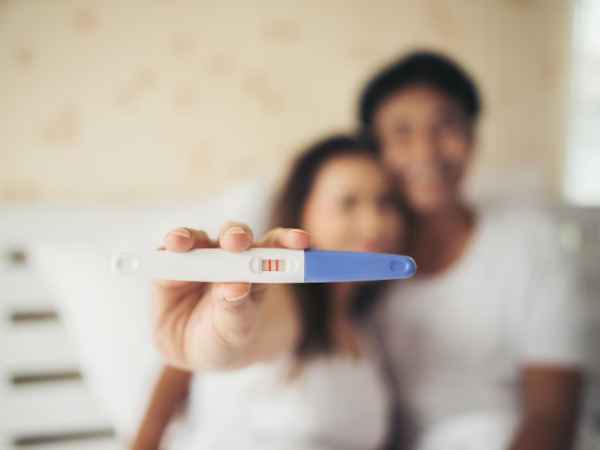 Diagnosis: 

A doctor will typically diagnose an ectopic pregnancy by performing a pelvic examination, testing your hCG levels, and using imaging tests like ultrasound or MRI scans. Ultrasounds allow your doctor to see if there are any abnormal masses outside the uterus. Testing your hCG levels is important as they help to determine if you have been pregnant at all and if so can provide insight into whether or not it may be an ectopic pregnancy.

Treatment:

 Depending on factors like the size and location of your pregnancy, doctors may decide to pursue one of two courses – either medical management or surgical intervention. Medical management entails taking medication that will dissolve the embryo before it develops further and cause minimal damage to the surrounding tissue. Alternatively, surgery can happen by making a small incision near the site and removing the embryo directly. This is more invasive than medical management but is often times necessary if your ectopic pregnancy is causing symptoms such as pain or internal bleeding.

Recovery:

 The recovery process from treatment for ectopic pregnancy varies from person to person depending on many factors such as their general health condition prior to diagnosis as well as which method(medication or surgery). For example, those who use medication may need several weeks afterward before they feel fully recovered while those who opt for surgery may require 6-8 weeks depending on how extensive their procedure was. Generally speaking though with proper rest and healthy eating habits many people make a full recovery without any long-term complications arising from their experience with ectopic pregnancies.
Treatment Options After an Unsuccessful Surgery for An Ectopic Pregnancy
Conservative Management:

 In some cases, after unsuccessful surgery for an ectopic pregnancy, doctors may choose to take a wait-and-watch approach to see how the body works. This means taking time to monitor hormone levels and observe any signs of internal bleeding from the affected tube. 

Hyperbaric Oxygen Therapy (HBOT):

 HBOT is used in cases where the fallopian tube has been injured by an ectopic pregnancy. But it has not ruptured yet. During this therapy, patients are exposed to pressurized oxygen. This helps promote the healing of tissues and stop bleeding associated with tubal pregnancies. The goal of HBOT is to preserve the functioning fallopian tube. Also to avoid rupture while allowing natural conception in future cycles. As well as reducing complications that sometimes follow ectopic pregnancies such as infertility or chronic pain.

Saline Infusion Ultrasound (SIS):

 During SIS, sterile saline (a mixture of salt and water) is injected within the uterus under ultrasound guidance until it dislodges from its location and then gently extracted through suction using a vacuum curettage technique once it reaches the outside uterus either naturally on its own or by guided forceps usage under direct visualization during laparotomy If successful embryologic debris removal occurs then the patient will be advised avoiding normal exercise & intercourse for next 6 weeks followed by period monitoring over following 6 months for spontaneous pregnancies meanwhile planning contraception methods along more specialized treatments than those here mentioned according to latest physician advice & findings
Dangerous Complications Of An Ectopic Pregnancy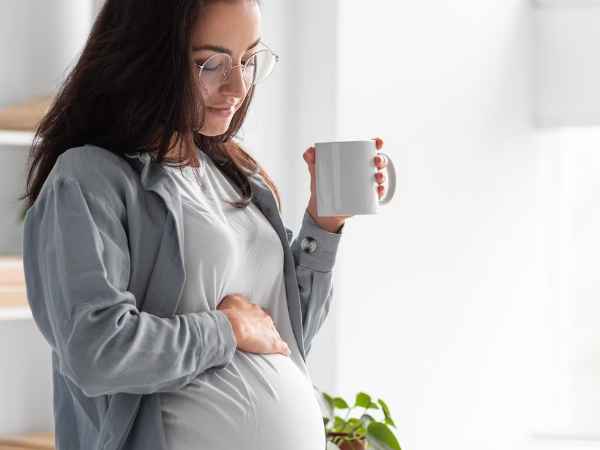 Rupture Of The Fallopian Tube:

 The most common complication is the rupture of the fallopian tube. This may lead to severe bleeding, abdominal pain, shock, or organ failure. It's important to recognize any signs and symptoms of an ectopic pregnancy early on. 

Cancer Risk Increase:

 Women are at an increased risk for developing ovarian cancer. Early recognition of ectopic pregnancies is crucial in reducing your risk for future cancers.

Scarring Of The Tubes:

 Both fallopian tubes may become scarred following an ectopic pregnancy. This can be due to inflammation caused by infection or rupture of the tube itself. This can lead to reduced fertility. As well as difficulty becoming pregnant in the future even with successful treatments including IVF.

Organ Damage And Failure:

 If left untreated, an ectopic pregnancy can cause severe organ damage. Even organ failure is due to damage resulting from ruptured organs such as the fallopian tube. More rarely, an ectopic pregnancy may spread outside the fallopian tube into other organs. Such as the intestine or ovaries which require immediate medical attention. This may require advanced surgical procedures for the removal of affected tissues.

Blood Loss And Anemia:

 Heavy blood loss can lead to conditions like anemia if not treated immediately. And it could be life-threatening. Women experiencing heavy bleeding should seek immediate medical care. This reduces their risk of complications from blood loss.

Infection Development:

 Infections can develop after having any type of surgery related to ectopic pregnancies. Since there will be open wounds that need time to heal properly without developing any infections. 
Dealing With the Pain and Fear of an Ectopic Pregnancy
Education on Ectopic Pregnancy:

 The best way to manage fear during an ectopic pregnancy is knowledge. Researching ectopic pregnancies properly will help you understand what's happening and make decisions related to your health with confidence. You can talk to your doctor about anything that you're feeling scared or anxious about treatment options.

Find Support from Your Friends and Family:

 Find peers who can relate to what you're going through. Because they were also dealing with an ectopic pregnancy can be extremely healing for both mental and physical well-being. Having someone who understands exactly how you feel can provide immeasurable comfort during this difficult time.

Prioritize Self-Care:

 For example, some find yoga and meditation calming while others may benefit more from talking therapy. Some may do it by journaling their thoughts down on paper or even taking short walks outside. Whatever helps restore balance emotionally or physically is essential during this time of healing. Additionally, ensure that you're getting enough restful sleep and eating nutritious foods throughout treatment – as these two components are vital for physical/emotional balance pre- & post diagnosis/treatment.

Follow Medical Advice From Your Healthcare Provider:

 Asking questions about treatments – such as whether side effects might occur after surgery – helps keep everyone involved in your care safe & informed about potential risks/complications associated with varying medical procedures & medications taken as part of a treatment plan for managing problems related to an ectopic pregnancy such as eclampsia or secondary blockages.
Summing Up,
We know that there may be disappointment associated with an ectopic pregnancy. Here you need to remember that taking care of yourself during recovery should be the top priority. It is essential to follow up care with your doctor after being diagnosed with an ectopic pregnancy.  By following up regularly with your physician, any post-treatment problems or concerns can be quickly identified. They can be appropriately addressed on time. Once you have an ectopic pregnancy, it is important to wrap your head around the diagnosis. It might take some time for you to come to terms with this fact. Speak openly with friends and family members who understand what you're going through. Take care!