Sleep Disorders: Causes, Symptoms & Treatments
Sleep Disorder: A well-spent day brings happy sleep
Sleep disorder refers to any condition that affects how well a person sleeps. It may affect sleep patterns, lead to excessive daytime fatigue, or interfere with normal functioning. Many people have trouble sleeping at night, while others experience frequent waking throughout the night. People who suffer from sleep disorders often describe feeling tired during the day and having difficulty concentrating.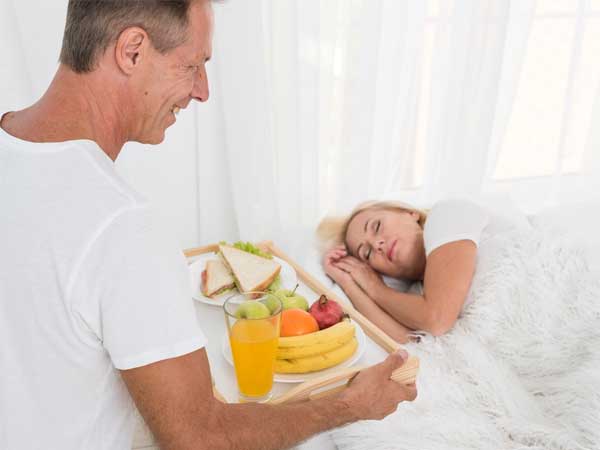 It is a very common problem, which can seriously affect your life. They are problems with the normal function of sleep. They can cause intense fatigue and interfere with daily activities. If you ignore the treatment for a sleep disorder, these disorders can lead to other health problems, including depression and anxiety.
Sleeplessness, sleep deprivation, and disorders of sleep are all terms that are used to describe a situation in which a person does not get enough sleep. The most common sleep disorders are insomnia and narcolepsy.
Insomnia is a worry or anxiety about falling asleep or staying asleep. Approximately 30 percent of the population suffers from some form of insomnia at least once in their lives. Insomnia is often accompanied by other sleep-related issues such as restless legs syndrome (RLS), snoring, and excessive daytime tiredness (EDT).

Narcolepsy is persistent hypersomnia, which is excessive sleepiness caused by a neurological disturbance. Approximately 50 percent of people over the age of 18 suffer from at least one sleep disorder. People with narcolepsy have difficulty regulating their sleep-wake cycles, which often results in excessive daytime sleepiness and insomnia.
What Is Sleep Apnea?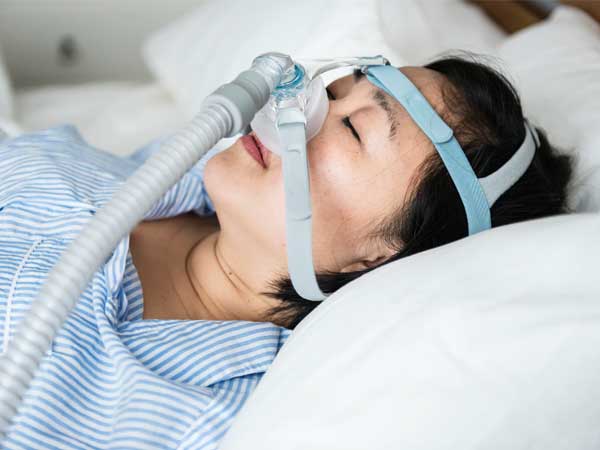 In sleep apnea, breathing stops briefly while sleeping. When someone experiences sleep apnea, they may not even know they have stopped breathing until they wake up. Sleep apnea occurs when the muscles that keep the airway open relax and collapse. If these muscles do not work properly, the airway closes off completely and people stop breathing. People who suffer from sleep apnea often experience loud snoring, choking, gasping, and/or heavy breathing.
According to the National Institutes of Health (NIH), about 18 million Americans suffer from some type of sleep disorder. Of those, approximately 4 million people have sleep apnea. In terms of sleeping disorders, sleep apnea is the most common.
Read More: Mental health: Foods that can improve mental health
What are the Causes Of Sleep Disorders?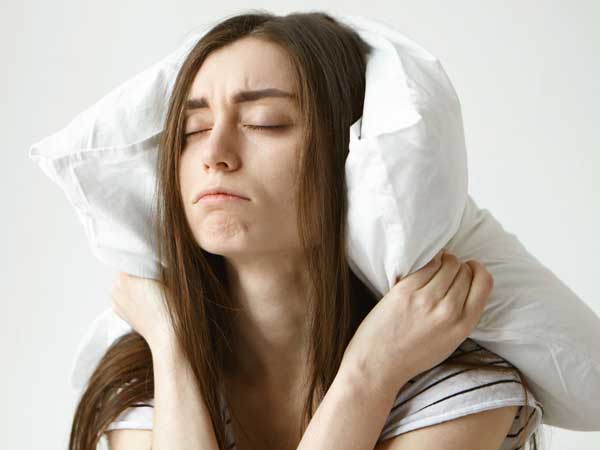 Unfortunately, sleep deprivation is a difficult condition to treat. However, by understanding the causes and symptoms of sleep deprivation, patients can improve their chances of obtaining successful treatment. There is a lot that is still unknown about sleep. However, by understanding the basics of sleep, we can better understand how it impacts our daily lives. In addition, by treating Sleep Disorders, we can help those affected by them to get the rest they need to function at their best.
There are many different causes of sleep disorders. These include medical conditions, environmental factors, lifestyle habits, and drugs. Conditions that cause sleep disorders include:
Insomnia – A lack of restful sleep. Insomnia is characterized by difficulties falling asleep, staying asleep, or both.
Narcolepsy – A neurological condition that causes sudden episodes of uncontrollable muscle twitching and rapid eye movement (REM) sleep.
Restless leg syndrome – An uncomfortable sensation in the legs that wakes the person from sleep.
Parasomnias – Habitual behaviors that disrupt sleep. Examples include nightmares, bedwetting, and sleepwalking.
What are the symptoms of sleep disorders?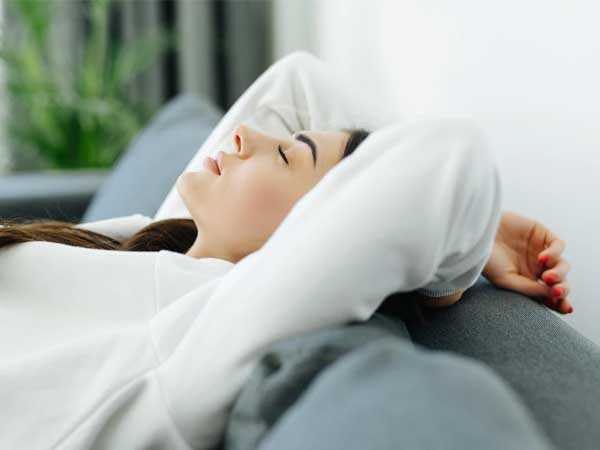 Sleep disorders can cause problems at work, at school, at home, and in relationships. People who have sleep disorders may feel tired throughout the day, have trouble concentrating, and experience mood swings. Sleep disorders can affect people differently. Some people may not notice any changes while others may have some or all of these symptoms:
Difficulty falling asleep (difficulty initiating sleep)

Waking up frequently during the night

Feeling rested after waking up

Having difficulty staying awake during the day

Being unable to fall asleep again

Not feeling refreshed upon awakening

Trouble sleeping through the night

Snoring

Excessive daytime sleepiness

Daytime fatigue

Frequent headaches

Irritability
How to diagnose a sleep disorder?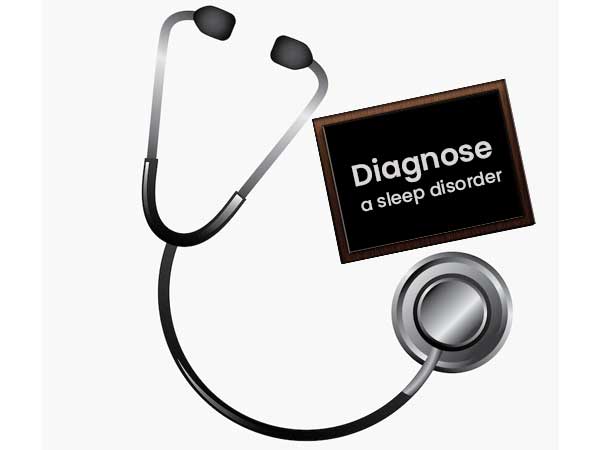 The first step in diagnosing a sleep disorder is to determine if the problem is occurring only at night or occurs throughout the day. If the problem occurs only at night, then the person may be experiencing insomnia. People who experience insomnia often wake up feeling tired and groggy.
If the problem occurs throughout the day, then the person may have a circadian rhythm sleep disorder. Circadian rhythm sleep disorders occur due to problems with the body's internal clock. These problems may cause the individual to feel sleepy during the day, while others may feel alert. Common symptoms of circadian rhythm sleep disorders include excessive daytime sleepiness (EDS), fatigue, and poor concentration. EDS is characterized by feeling excessively sleepy during the day. Fatigue refers to feeling exhausted and not wanting to do anything. Poor concentration means that someone cannot focus on tasks.
In addition to determining whether the problem occurs at night or throughout the day, doctors will need to know about any underlying causes. Doctors will look for underlying medical conditions that could be causing the sleep disorder. Your doctor may review all the medications that you are taking. Certain medications can also cause sleep disorders. Examples of these medications include antidepressants, antihistamines, pain relievers, and blood pressure medication. Alcohol and caffeine intake should be evaluated. Alcohol and caffeine can disrupt sleep patterns and lead to insomnia. Smoking cigarettes can also affect sleep patterns.
Once the doctor knows what is causing the sleep disorder, they will want to rule out other possible causes. A physical exam will be done to check for any abnormalities. An electrocardiogram (EKG) test may be performed to evaluate heart function. Blood tests may be ordered to check for thyroid disease, diabetes, and other illnesses.
A sleep study may be conducted to help diagnose the type of sleep disorder. A sleep study involves monitoring the patient's brain waves, breathing, and muscle activity while he/she sleeps. The results of the sleep study will indicate whether the patient suffers from obstructive sleep apnea, central sleep apnea, restless leg syndrome, narcolepsy, periodic limb movement disorder, or other sleep disorders.
Also Read: Vitamin C for Skin: Get that Glow at Home
How To Treat Sleep Disorders?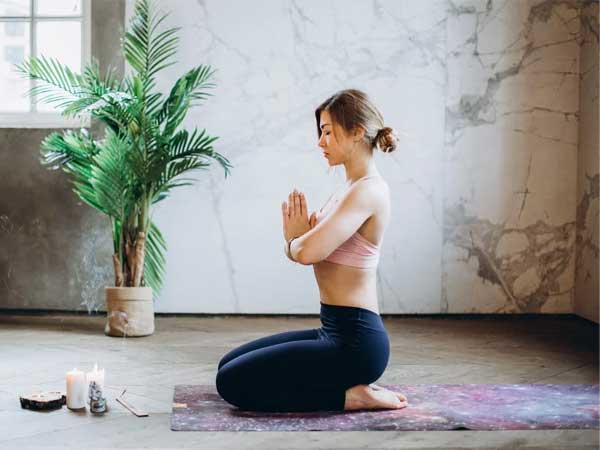 Despite being an indispensable part of our lives, sleep remains largely misunderstood. Many people believe that it is an unnecessary activity and a waste of time. In reality, however, sleep is one of the most important things that a person can do. It is during sleep that the body repairs and builds new tissues heal injuries and processes emotions. In addition, it is during sleep that a person's brain develops new neurons. There are a variety of different types of sleep disorders, each of which has its own set of symptoms.
To treat sleep disorders, doctors will typically prescribe medication or therapy. Medication can help to regulate the sleeper's sleep-wake cycle and can reduce symptoms of narcolepsy. Therapy can help to combat the underlying cause of the sleep disorder and can improve the quality of sleep. If you have a sleep disorder, it is important to develop a sleep management plan that aims to improve your sleep quality. This plan can include things like avoiding caffeine and alcohol before bed, treating anxiety or depression, and adhering to a regular sleep schedule.
If you're experiencing symptoms of a sleep disorder, talk to your doctor about what's causing them. Here are some steps you can take to treat insomnia:
Avoid caffeine after noon. Caffeine stimulates the central nervous system, leading to sleeplessness.

Exercise regularly. Regular exercise helps keep your body alert and awake.

Keep a regular schedule. Make sure you get up at the same time every day and go to bed at the same time.

Limit alcohol consumption. Alcohol makes it harder to fall asleep and stay asleep.
Importance of Sleep for the Human Body
Sleep is important for many reasons. Sleep helps us recover from our day-to-day activities, maintain good physical health, and prepare ourselves for the next day. In addition, sleep is necessary for maintaining mental clarity and concentration. The amount of sleep we require varies depending on our age, gender, lifestyle, environment, and genetics. However, the average adult requires between seven and nine hours of sleep each night. When we don't get enough sleep, we feel tired, sluggish, and unfocused. We may have trouble concentrating and remembering things. Our immune system becomes compromised, and we may develop headaches, backaches, and muscle aches.