Eye Care Tips Home Remedies: How to take care of your eyes at home!
Improve Your Eyesight Today! Follow These Eye Care Tips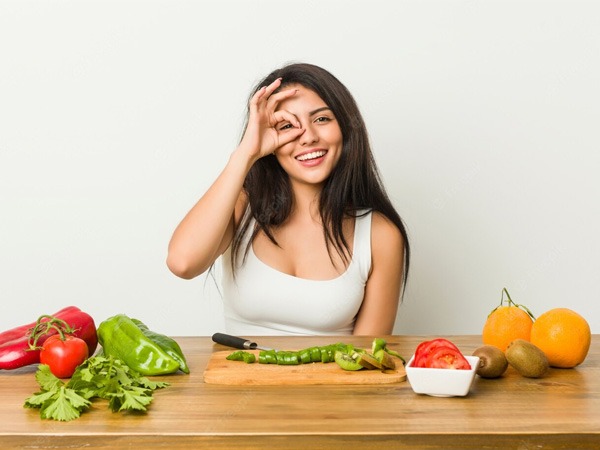 Eye care tips are important if you care about your eyes. It is important to take care of your eyes. In most cases, people make sense of their surroundings by using their eyes. In some cases, eye diseases can lead to vision loss, so it is important to identify them and treat them as soon as possible. If you have any new vision problems, or if your health care provider suggests that you do so, you should get your eyes checked as often as your health care provider recommends. Maintaining a healthy body is important, but also maintaining a healthy eye.
Eye care tips: What are all eye problems to look out for?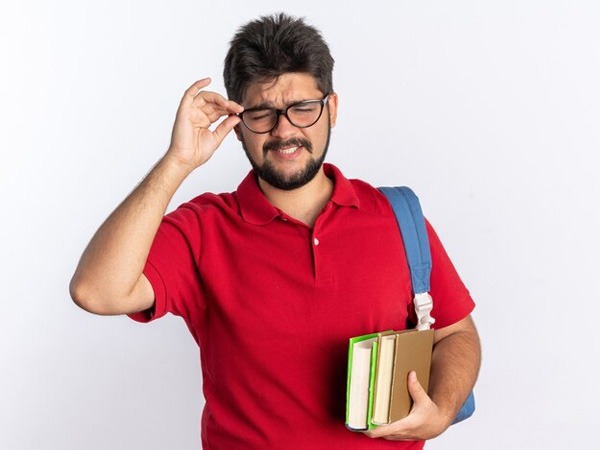 Glaucoma: Glaucoma is a condition where the pressure inside the eyeball increases causing damage to the optic nerve. In severe cases, vision loss may occur. There are two types of glaucoma: open-angle and closed-angle. Closed-angle glaucoma results from blockage of the drainage channels of the iris (pigment cells).
Cataracts: Cataracts are cloudy spots on the lens of the eye. As the lens ages, it becomes less transparent and causes blurred vision. Most cataracts are hereditary, but they can also result from trauma to the eye, exposure to radiation, or certain medications.
Retinal Detachment: Retinal detachment occurs when the retina separates from the back wall of the eye. This can happen if the vitreous gel, which fills the space between the retina and the back wall of the eyeball, breaks down. Retinal detachments can cause permanent blindness if not treated promptly.
Macular Degeneration: Macular degeneration is a disease that affects the central area of the retina called the macula. The macula is responsible for sharp, clear vision and color perception. It helps us distinguish objects near and far, read and drive at night, recognize faces, and identify colors. When the macula begins to deteriorate, people experience blurry vision, distorted vision, blind spots, difficulty reading, and trouble seeing fine details.
Diabetic Retinopathy: Diabetic retinopathy is a complication of diabetes mellitus that damages blood vessels in the retina. These changes lead to swelling and bleeding in the retina, which can eventually cause scarring and vision loss.
Age-Related Macular Degeneration: Age-related macular degeneration (AMD) is a progressive disease that gradually destroys the center of the retina, resulting in impaired sight. AMD is the leading cause of legal blindness among older adults in the United States.
Myopia: Myopia is short-sightedness. People who suffer from myopia often complain about headaches, eyestrain, and fatigue. Myopia is happens by abnormal curvature of the cornea, which makes distant objects appear smaller than they really are.
Eye care tips: Things you can do to keep your eyes healthy at home!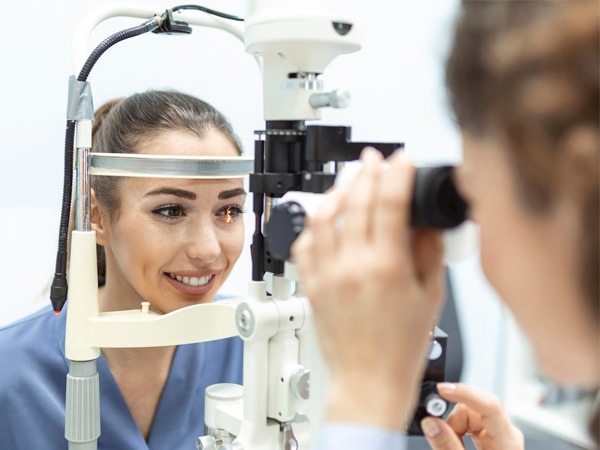 Make sure your diet is healthy and balanced. The majority of your diet should contain fruits and vegetables, especially deep yellow and green leafy vegetables. In addition to salmon, tuna, and halibut, you can also benefit your eyes by eating fish high in omega-3 fatty acids.
Make sure you maintain a healthy weight. Obesity and overweight increase your risk of developing diabetes. A person with diabetes is at a higher risk of developing diabetic retinopathy or glaucoma.
Make sure you do exercise. The benefits of exercise may include preventing or controlling diabetes, high blood pressure, and high cholesterol. It is possible that these diseases may cause some eye or vision problems. You can lower your risk of developing these eye and vision problems by exercising regularly.
If possible wear glasses in the sunlight. You can develop cataracts and age-related macular degeneration if you are exposed to the sun for a long period of time. It is crucial to use sunglasses that block out 99 to 100% of UV-A and UV-B rays in order to protect your eyes.
Make sure you wear glasses when it is too light. When playing certain sports, working in factory and construction jobs, or doing repairs or projects around your home, you need eye protection to prevent eye injuries.
Quit smoking. There is a high risk that smokers will develop age-related eye diseases such as macular degeneration and cataracts and that they may damage the optic nerve as a result of smoking.
It can be a family history. The occurrence of some eye diseases in your family might be due to inheriting, so it's important to find out if anyone in your family had eye issues. An eye disease risk assessment can be helpful for determining whether you are at greater risk for developing one.
Find out if you have any other risks. Developing age-related eye diseases and conditions becomes more likely as you age. Know your risk factors so that you can do something about them on time.
Prevent eye infection. Make sure you wash your hands well before putting in or removing your contact lenses. In addition, make sure you follow the instructions on how to clean and replace them properly.
Take rest. Spending a lot of time in front of a computer can cause you to forget to blink your eyes, which can lead to tired eyes. Try looking away for 20 seconds every 20 minutes for 20 feet in front of you to reduce eye strain.
Home remedies to try by yourself in treating eyes!
In our daily lives, we encounter many eye problems. A minor irritation can lead to a serious condition such as cataracts. We can treat these issues effectively with several home remedies. These are a few of them:
Lemon juice: Infections of the eyes can be treated naturally with lemon juice. Apply lemon juice to the affected area with cotton balls soaked in lemon juice. This procedure should be repeated twice a day until the infection has subsided.
Turmeric: Known for its anti-inflammatory properties, turmeric reduces swelling around the eyes. A paste can be made by mixing turmeric powder with honey in equal amounts. Overnight, apply this mixture to the affected area. The next morning, wash it off.
Aloe Vera gel: It is an excellent natural remedy for soothing irritated eyes with aloe vera gel. Cutting open a fresh aloe vera leaf is the first step. The gel inside the leaf should be squeezed out. Apply the gel over the affected area with a cotton ball dipped in the gel. You should leave it on overnight and wash it off in the morning. Aloe vera cannot be used if you have a latex allergy.
Cucumber: Cucumbers contain vitamin A, which is good for the eyes. Add cold water to a bowl and cover the seeds. After 30 minutes, let it sit. Drain and pat dry the seeds. You can wipe away any remaining moisture with a clean cloth. Apply these seeds now to the area under the eye.
Onion: A rich source of Vitamin B, onions are effective at reducing inflammation. Combine two onions by crushing them. You can apply the mixture to the area. Overnight, cover it with a bandage. Rinse well in the morning after removing the bandage.
Garlic: Garlic contains sulfur compounds that help fight bacteria and viruses. Crush three garlic cloves and add them to a cup of warm milk. Allow the mixture to cool before applying it to the affected area using a clean cloth.
In conclusion to the eye care tips,
Taking care of the eyes is as important as breathing. If we want to live a life where we do not wish to get dependent on others we should give our eyes the preference they deserve. Exposure to dirt and dust can irritate the eyes; so make sure that the places you frequent are well-maintained and clean. Change your linens and towels regularly and keep your workstation clutter-free.