Eye Care: Follow These Tips For Better Eye protection
An introduction to the importance of eye care
Eye care is the most important part of health care. Our eyes are essential for performing our daily tasks. We may become dependent on others if our vision is impaired. It has a significant impact on our family and community. Maintaining healthy eyes requires understanding the importance of routine eye care.
The eyes are the window to the soul, and they are often overlooked. However, if you want to keep them clear and bright, then you need to take good care of them. Eyesight is one of the most important senses we have: We perceive 80% of the world through our eyes. As you protect your eyes, you will reduce the odds of blindness and vision loss while keeping an eye out for developing eye diseases such as cataracts and glaucoma.
Eye care: What are the various eye problems?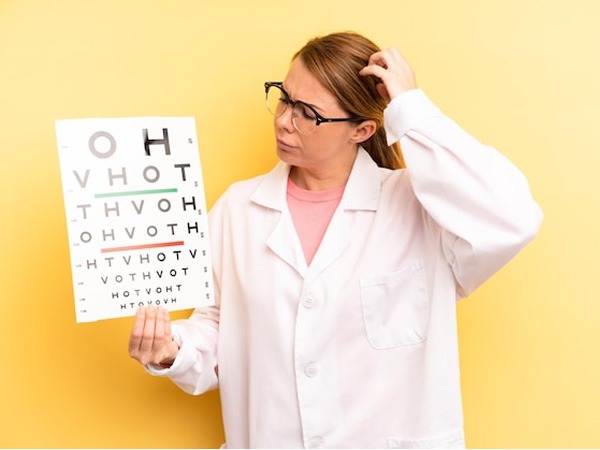 Glaucoma: Glaucoma is a disease of the eye characterized by increased intraocular pressure (IOP) and progressive loss of vision. It is caused by damage to the optic nerve due to elevated IOP. In some cases, the cause may not be known. However, in many cases, glaucoma is associated with high blood pressure, diabetes mellitus, steroid use, trauma, or congenital defects.
Cataracts: Cataracts are clouding of the lens of the eye.
Retinal detachment: Retinal detachment occurs when the retina separates from the back of the eye. Causes of retinal detachment include infection, inflammation, or trauma. Symptoms include blurred vision, floaters, flashes of light, and sudden pain.
Diabetic retinopathy: Diabetic retinopathy is a condition where the small blood vessels in the retina become damaged.
Macular degeneration: Macular degeneration is a leading cause of blindness among older adults. It affects the central area of the retina called the macula. The macula is responsible for sharp central vision. As the macula becomes damaged, patients lose their central vision.
Uveitis: Uveitis is an inflammatory disorder of the uveal tract of the eye. The uveal tract includes the iris, ciliary body, choroid, and vitreous humor. Inflammatory disorders of the uveal tracts include anterior uveitis, intermediate uveitis, posterior uveitis, panuveitis, and diffuse uveitis.
Myopia: Myopia is nearsightedness. It is a refractive error in which parallel rays enter the eye and focus behind the retina instead of on it. Myopia is often accompanied by astigmatism.
Who are Ophthalmologists and Optometrists?
Eye and vision care is the specialty of an ophthalmologist, a medical or osteopathic doctor. Optometrists and opticians have different levels of training and can diagnose and treat different conditions than ophthalmologists. An ophthalmologist is a medical doctor who has graduated from college and undergone at least eight years of additional training. Ophthalmologists diagnose and treat eye diseases, perform eye surgery, and prescribe and fit eyeglasses and contact lenses to correct vision.
Health professionals who focus on the treatment of vision changes, from sight testing and corrections to diagnosis and treatment, optometrists provide primary vision care. It is important to note that an optometrist is not a medical doctor. Optometrists receive doctorates of optometry (OD) after completing four years of optometry school, preceded by three or more years in college. In addition to eye exams and vision tests, optometrists prescribe and dispense corrective lenses, diagnose eye abnormalities, and prescribe medication for diseases of the eye.
Eye care: List of fruits and vegetables you should be eating!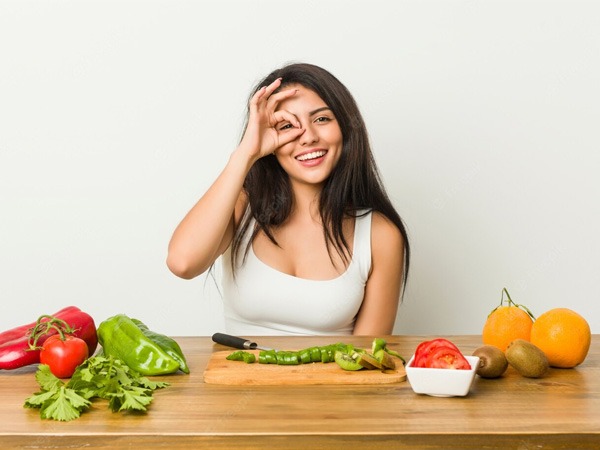 Fish
Nuts and legumes
seeds
citrus fruits
leafy green vegetables
Carrots
Sweet potatoes
Beef
Eggs
Water
Are there any yoga asanas for treating the eyes?
Padahastasana
Kapal Bhati
A quick tip: Yoga also incorporates Tratak meditation regularly. Tratak is known for improving eyesight. Additionally, it enhances concentration and memory. Focusing on an object can be done with Tratak, such as the flame of a lamp, the moon, or even the sun. In order to prevent conditions like cataracts and glaucoma, Tratak is an effective method.
Is there anything all students need to keep in mind about their eyes?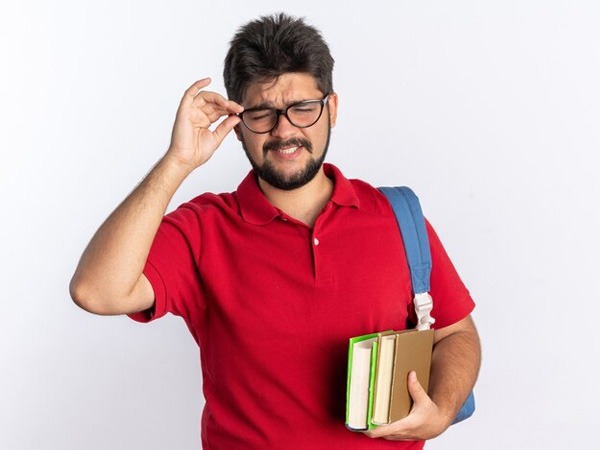 Assess Your Risk Level
Be sure to maintain a healthy weight
Find out what else you can do for your eyes besides carrots
Considering Caffeine's Effects
You Should Take A Daily Nap And Sleep During The Night
If you suffer from dry eye syndrome, consider using a hydrating mask
Avoid using contact lenses while studying by wearing anti-glare glasses
Keep physical activity and screen time to a minimum while studying
The best way to improve your viewing angle is to use an adjustable chair
Break up your routine and try something new every so often
Here are some eye care tips to help you maintain clear vision.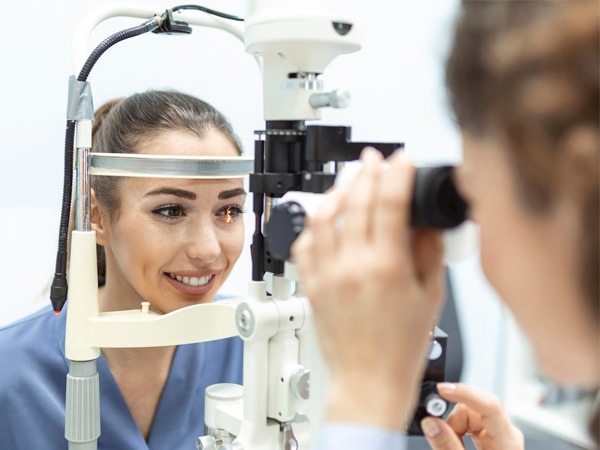 There are many eye problems that we face in our daily lives. These range from minor irritation to serious conditions like cataracts. There are several home remedies that can help us treat these issues effectively. Here are some of them:
Lemon juice: Lemon juice is a natural remedy for treating eye infections. You need to soak cotton balls in lemon juice and apply it to the affected area. Repeat this procedure twice a day until the infection subsides.
Turmeric: Turmeric is known to have anti-inflammatory properties and helps reduce swelling around the eyes. Mix equal amounts of turmeric powder and honey and make a paste. Apply this mixture to the affected area and leave it overnight. Wash off the following morning.
Aloe Vera gel: Aloe vera gel is a great natural remedy for soothing irritated eyes. Take a fresh aloe vera leaf and cut it open. Squeeze out the gel from inside the leaf. Dip a cotton ball in the gel and place it over the affected area. Do not use aloe vera if you are allergic to its latex content.
Cucumber: Cucumbers are rich in vitamin A, which is good for the eyes. Cut cucumber lengthwise and scoop out the seeds. Place the seeds in a bowl and cover them with cold water. Let it sit for about 30 minutes. Drain the seeds and pat dry. Place the seeds directly onto the affected area.
Onion: Onions are rich in Vitamin B and are effective in reducing inflammation. Crush two onions and mix them together. Add salt and pepper to taste. Spread this mixture over the affected area. Cover with a bandage and let it stay overnight. Remove the bandage in the morning and rinse well.
Garlic: Garlic contains sulfur compounds that help fight bacteria and viruses. Crush three garlic cloves and add them to a cup of warm milk. Allow the mixture to cool before applying it to the affected area using a clean cloth.
Frequently asked questions
How to prevent cataracts? 
Cataracts are cloudy spots inside the lens of the eye. If left untreated, they can cause blurred vision and eventually lead to blindness. There are several ways to prevent cataracts. One way is to eat foods rich in lutein and zeaxanthin, two antioxidants that protect the eyes from damage caused by free radicals. Another way is to get regular eye exams. A third way is to wear sunglasses that block UV rays.
How to treat dry eyes?
Dry eyes are painful and uncomfortable. Dry eyes occur when the tears don't flow properly. To treat dry eyes, use artificial tears or lubricants. Artificial tears work best at night while lubricants work well throughout the day.
How to reduce wrinkles?
Wrinkles are fine lines around the eyes and mouth. Wrinkles are caused by sun exposure, smoking, drinking alcohol, and poor diet. To reduce wrinkles, avoid these habits. Also, try using moisturizing creams and lotions.
How to improve eyelash length?
Eyelashes are extensions of hair follicles that grow out of the skin on the upper lid of the eye. They are important because they protect delicate eyeballs from dirt, debris, and insects. Eyelashes also give the appearance of fullness and beauty to the eye. Eyelash problems may result from genetics, hormonal changes, or environmental factors.
How to remove dark circles under the eyes?
Dark circles under the eyes are caused by lack of sleep, dehydration, or illness. Dark circles appear due to blood vessels being enlarged. Using a warm washcloth over the eyes before going to bed can help relax the muscles and decrease swelling. Drinking plenty of water and eating foods high in vitamin C can also help.
In the end,
Here are some simple tips for protecting your eyes:
Whenever possible, avoid sitting in front of the computer for too long.
If you're going to the pool, wear swimming goggles because the chlorine in the water is harmful to your eyes.
Avoid reading dim or low lighting.
It is best to stay away from fluorescent lights because they can cause your vision to deteriorate.
Maintain your eye health by having timely eye exams with your ophthalmologist, as an early diagnosis can prevent serious problems from developing.