Eye Problems In Children: Keep Your Kids' Eyes Safe!
Protect Your Child's Eyesight! Learn More About Mobile-Related Eye Problems in Kids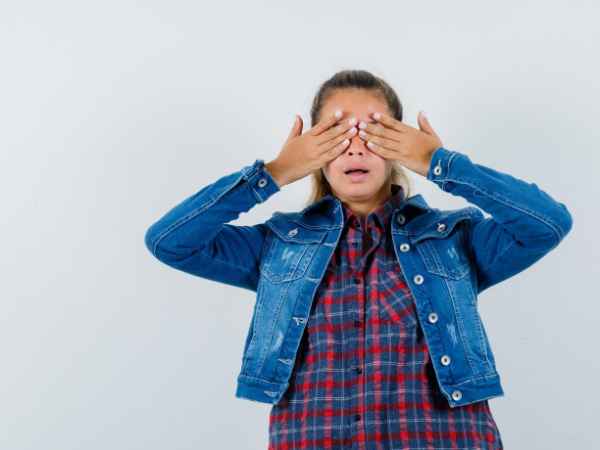 As parents and guardians, our prime focus is to ensure the safety and security of our children. This is an especially critical concern when it comes to their eyesight, as any damage or impairment can have serious, long-term consequences for them. While many eye problems in children are treatable, it's important to know how to recognize the signs of pre-existing conditions and better safeguard your kid's sight from harm. 
Understand Common Eye Problems in Children
Among the more common eye problems seen in kids are nearsightedness (myopia), farsightedness (hyperopia), and astigmatism – all of which refer to the poor focusing power of a child's eye that makes distant or close objects blurry or distorted.
Additionally, some may have strabismus (misalignment of the eyes) or amblyopia (poor vision due to misalignment); both result from an imbalance between the focusing power of the two eyes. Furthermore, children should be monitored closely for any signs of dry eye syndrome which can occur due to inadequate tears or improper oil glands on their eyelids. Finally, refractive errors such as these often increase during puberty periods with the upsurge in hormones associated with growth.
Common Eye Concerns for Kids
Children's eyes are more sensitive than adults which makes them more prone to several conditions. Some of the most seen issues in pediatric ophthalmology include strabismus (misalignment of eyes), amblyopia (a vision development disorder), and refractive errors like nearsightedness or farsightedness. All these conditions, if left unchecked, can result in serious long-term vision loss or other eye problems later on in life. Even though most common eye diseases occur later in adulthood, it's important that all children receive regular eye exams before any early signs become visible.
Signs & Symptoms
The earlier any underlying issue is detected, the faster it can be treated. The signifying symptoms are mainly difficulty with hand coordination and depth perception, headaches, or frequent rubs or squints when looking at a certain distance. 
Benefits Of Eye Exams For Kids
Regular eye exams are a great way to look out for first signs of any possible concerns for incoming vision impairment over time and decrease the risks associated with reconstructive surgeries since the earlier the detection is made, the more effective treatment will be. 
Create a Checklist for Kids' Eye Health Care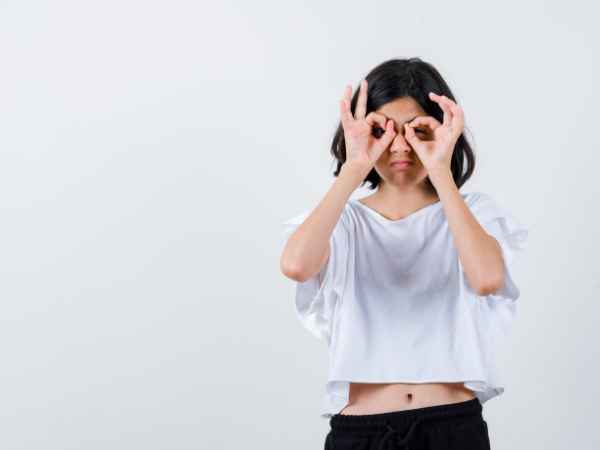 It is vital for parents and guardians to put together a checklist for maintaining proper eye health care for their kids:
Have your kids get comprehensive eye exams every one-two year; optometrists can catch even mild vision deficiencies before they become evident to parents/guardians

Ensure that healthy foods such as leafy greens and citrus fruits form part of their daily diet; those contain essential nutrients needed for optimal vision development

Avoid excessive screen time – limit it to at least an hour, but preferably two hours daily

Monitor your children's outdoor activities, particularly during extremely sunny days when direct ultraviolet radiation exposure can lead to retinal damage

Make sure they wear protective eyewear if engaging in activities requiring safety goggles/shades

If required by law (i.e sports participation), wear helmets with faceguards that offer additional protection against possible impacts
Be Proactive About Treatment Options
As discussed earlier, there are effective treatments available if any concerns arise regarding potential vision deficiencies; the most commonly encountered treatment options are glasses or contact lenses prescribed by an optometrist/ophthalmologist. Depending on individual circumstances, prescription eyeglasses may provide sufficient correction along with other related lifestyle modifications such as limiting computer use at home and increasing amounts of physical activity outside playtime crowd, etc. 
Stop the Spread of Mobile-Induced Eye Problems in Children Now!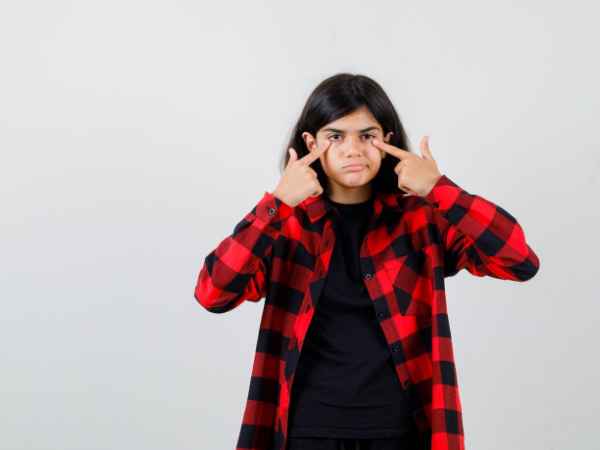 Are you aware of the negative impacts that heavy screen time can have on our children's vision and eye health? Recent reports indicate an alarming increase in children between the ages of 7 and 10 being diagnosed with a range of computer- and smartphone-inflicted visual defects. These conditions are collectively referred to as Digital Eye Strain (DES). Symptoms such as eye pain, fatigue, blurred vision, dizziness, headaches, and dry eyes can all lead to long-term damage in our young ones if we don't address this issue preemptively or at the very least be conscious of it.
To minimize the risk associated with prolonged exposure to screens and help protect your children's eyesight from digital strain, consider following these steps:
Set Screen Time Limits: 

The American Optometric Association (AOA) states that children should have no more than two hours per day of combined screen time, including both computer use and television viewing. It is also important for parents to set rules around how long kids may use devices such as cell phones and tablets. Setting specific limits will help your child better understand how to use digital devices responsibly in order to reduce eye strain.

Encourage Breaks Away from Screens:

 It is essential for both adults and children to take frequent breaks away from screens throughout their days. Consider setting reminders for your children so they make sure to get up every 15 minutes or so for at least 5 minutes away from any screens during the day. This will give their eyes a chance to relax and refocus without having much disruption in work productivity.

Encourage Good Pre-Screen Habits:

Proper pre-screen preparation habits will allow individuals—both adults and children—to adjust more easily from near activities like reading or writing, which can lead to reduced levels of eyestrain when eventually switching activities over to a digital device such as a phone or laptop.
Cancer And Eye Problems In Children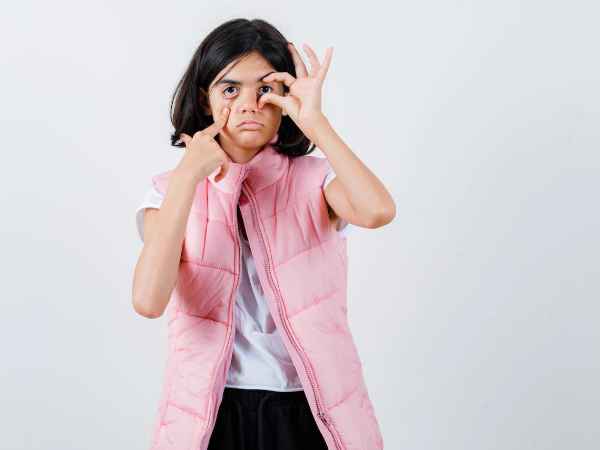 Cancer is a frightening diagnosis for children and their families, but luckily most childhood cancers are beatable. Unfortunately, cancer can sometimes cause vision and eye problems that can lead to lifelong issues. Here's what you need to know about children and cancer eye problems:
Common Eye Problems Caused By Cancer: The two major causes of vision loss in children are retinoblastoma and ocular melanoma. Retinoblastoma is the most common ocular malignancy in childhood, consisting of a tumor originating from the retina. Ocular melanoma is a very rare type of cancer that causes pigmentation changes on or near the iris. Both of these diseases require prompt medical attention to avoid permanent vision loss.
Possible Risk Factors for Eye Problems Due to Cancer
Certain risk factors increase the likelihood of experiencing eye problems due to cancer, such as having a family history of eye cancer or spending a lot of time outdoors in intense sunlight without protection from UVB rays. 
Detection and Treatment for Ocular Cancer in Children
In order to diagnose ocular cancer properly it is important for medical professionals to focus on identifying signs early on such as smaller tumors restricted to one eye that are easy to treat using limited radiation exposure or enucleation (eye removal). As soon as any signs become visible there should be an immediate referral so the condition can receive proper treatment right away. Depending on the location, size, stage, and type of tumor detected surrounding tissue may need major interventions including chemotherapy and/or radiation therapy or surgery but often times using simple techniques like intra-arterial chemotherapy injections prove successful if they can reach small tumors before they become too large hence avoiding damaging alternatives altogether when possible.
Conclusion
Overall it's important not only for doctors but also parents themselves to keep an eye out for signs associated with ocular cancers early on so proper detection can take place allowing quicker treatment options and favorable outcomes upon detection with better prognoses overall throughout their journey fighting against this undesired condition following close monitoring along the way leading towards brighter more promising futures free from further complications down road post-recovery steps taken accordingly each step up climbing towards end goal!