Gum Disease: Causes, Symptoms & Treatment
An Introduction to Gum Disease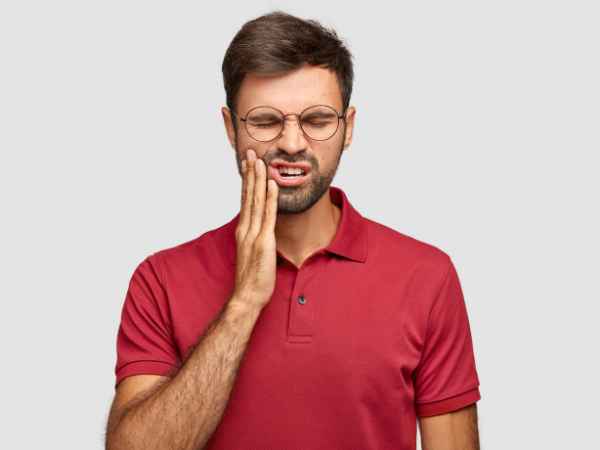 Gum disease, commonly known as periodontal disease, is one of the most common diseases affecting adults today. According to the American Academy of Periodontology, nearly half of all Americans aged 30 years and older suffer from some form of periodontal disease. While many cases go undiagnosed, if left untreated, gums may eventually become infected and lead to tooth loss. Fortunately, there are several home remedies that can help prevent and treat gum infections.
What is Gum Disease?
Periodontitis is a condition caused by bacteria that infect the tissues surrounding teeth. When bacteria enter the mouth, they begin to multiply and cause inflammation. Over time, the inflamed tissue destroys bone and soft tissue around the teeth. As the infection spreads deeper into the jawbone, the gums recede and pockets develop between the teeth and gum line. These pockets provide ideal conditions for bacterial growth. Eventually, the infection causes the gums to pull away from the teeth and create spaces between them.
What Causes Gum Disease?
There are many different types of bacteria that cause gum problems; however, they tend to reside in the same area of the mouth—the gingival pockets between the teeth and the gum line. These pockets provide ideal breeding grounds for harmful bacteria. When plaque accumulates at the base of the gums (gingivitis), the bacteria multiply rapidly and produce toxins that irritate the surrounding tissues. As the inflammation continues to worsen, the gums bleed easily and the tissues begin to break down. At this stage, the body's immune system becomes overwhelmed and begins attacking its own cells. This triggers the release of inflammatory mediators that destroy the periodontal ligament (PDL) and alveolar bone. Eventually, the PDL breaks, and the alveolar bone beneath the affected area collapses. Thus, the supporting structures of the teeth weaken and eventually fall out.
Signs & Symptoms Of Gum Disease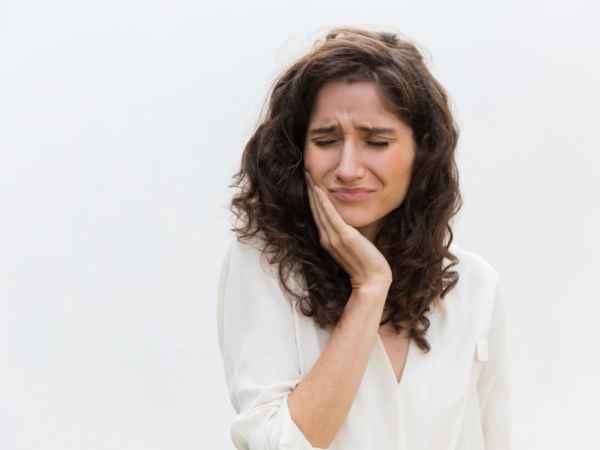 Bad breath

Bleeding gums

Chronic bad taste in the mouth

Cracked lips

Dark colored tongue

Discolored teeth

Dry mouth

Lumps inside cheeks

Loose teeth

Painful gums

Soreness after eating
Types of Gum Disease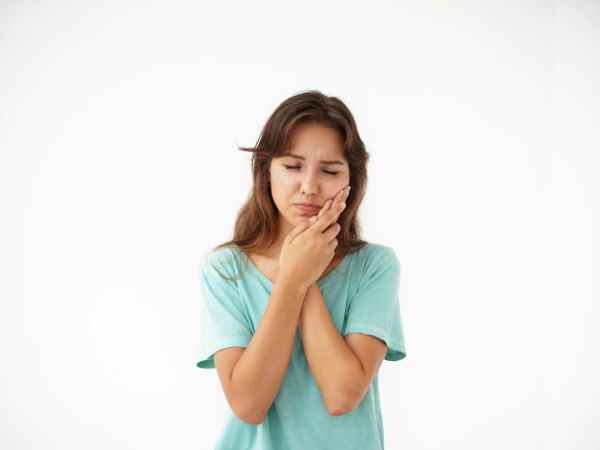 The two major types of gum disease are gingivitis and periodontitis. Gingivitis occurs when the gums become red, swollen, and tender, possibly accompanied by bleeding. Periodontitis involves inflammation of the root surfaces of the teeth, leading to attachment loss and eventual loosening and even loss of the teeth. Once gingival inflammation reaches a certain level, it cannot be reversed without treatment. But once periodontitis progresses to advanced stages, it can only be treated with surgical procedures.
How Should I Treat Gum Disease?
Proper brushing and flossing twice daily, along with regular dental visits, are some of the best ways to prevent gum disease. Daily rinses with fluoride products, such as dentifrice and rinse, may reduce the risk of developing the condition. Antiseptic mouthwashes containing 0.12% triclosan have been shown to reduce plaque accumulation in children. Over-the-counter medications that contain tetracycline, doxycycline, minocycline, and metronidazole have also proven effective in reducing symptoms. Finally, professional cleaning using scaling and polishing techniques may be necessary to remove tartar buildup or deep pocket infection. Your dentist should be able to determine if any additional treatment is required based on your specific situation.
Treatment of Gum Disease
There are two main types of treatment for gum diseases: surgical and non-surgical. Surgical treatments involve removing diseased tissue and replacing it with healthy tissue. Non-surgical treatments usually involve medications and procedures such as scaling and root planing. Scaling removes plaque buildup while root planing smoothes out rough areas on the surface of the roots. Both methods require multiple appointments over weeks or months to achieve optimal results. However, if your dentist determines that surgery is necessary, he or she will perform it immediately.
The Best Way to Get Rid of Gum Infections Without Antibiotics!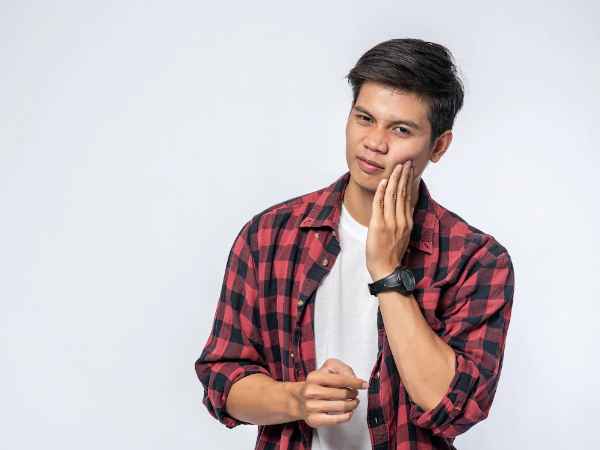 There are many home remedies available to fight gum infections. Some of them include:
Saltwater rinses

 – mix 1/4 cup salt with 8 cups warm water and swish it around your mouth for 10 minutes. Spit it out afterward. Repeat 3 times per day until symptoms disappear.

Apple cider vinegar

 – mix 2 tablespoons of apple cider vinegar with 4 ounces of water and gargle. Rinse thoroughly with warm water. Use only fresh apple cider vinegar. Avoid any vinegar that has been stored for long periods of time.

Lemon juice

 – mix 1 tablespoon of lemon juice with 1 ounce of water and gargle before bedtime. Gargling helps loosen food particles stuck in your throat.

Cucumber slices

 – slice the cucumber lengthwise and place one-half over each cheek. Leave it overnight. Remove the next morning. Repeat three times per week.

Garlic cloves

– crush two garlic cloves and rub them against the inside of your cheeks. 

Honey

– mix 1 teaspoon of honey with 1 tablespoon of milk and apply directly to the affected area. 

Aloe Vera gel

 – cut open an aloe leaf and squeeze out the gel. Apply it directly to the affected area and leave it alone for 15 minutes. Wash it off with lukewarm water. Repeat three times daily.

Tea tree oil

 – mix 1 drop of tea tree oil with 1 teaspoon of olive oil and massage it onto the affected area. Wait 20 minutes, then rinse it off with cool water. Repeat three times weekly.

Zinc oxide powder

 – mix 1 teaspoon zinc oxide powder with 1 teaspoon baking soda and add enough water to form a paste. Massage it onto the affected area and let it dry. Then rinse it off with warm water and repeat it three times weekly.
Here are some home remedies for treating gum diseases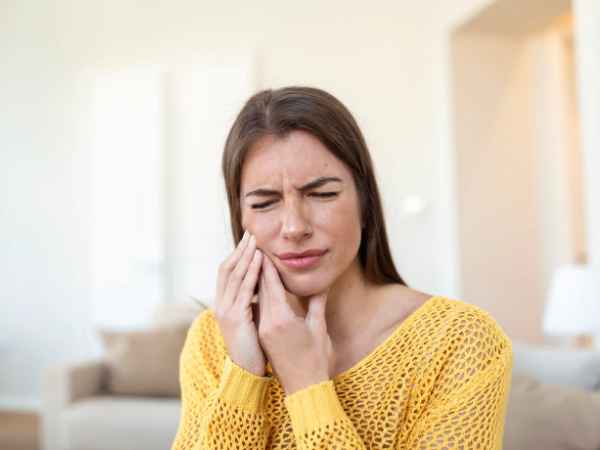 Turmeric:

 Turmeric is known as the "golden spice" due to its many medicinal uses. It is traditionally used as a treatment for arthritis, cancer, ulcers, digestive issues, and skin conditions. In addition to these traditional uses, turmeric is also effective at reducing inflammation. To treat gum disease, add 1/4 teaspoon of ground turmeric to boiling water and let it cool before using it as a mouthwash. You could also use it directly on the affected area.

Saltwater:

Saltwater is a natural remedy for gum disease. Simply gargle saltwater three times per day until symptoms subside. Always rinse out your mouth after each use.

Apple Cider Vinegar:

 Apple cider vinegar contains acetic acid, which helps fight bacteria and fungi that cause gum disease. Add 2 tablespoons of apple cider vinegar to 8 ounces of warm water and swish around for 10 minutes. Spit the mixture out if you have any residue in your mouth. Rinse with warm water afterward.

Garlic:

 Garlic is another great way to naturally prevent gum disease. Crush two garlic cloves and mix them with a tablespoon of olive oil. Swish the mixture around in your mouth for 20 seconds and spit it out. Repeat twice daily.

Honey:

 Honey has long been used to help heal wounds and promote healing. Because honey promotes healing, it is often recommended for people who suffer from gum disease. Mix equal parts honey and lemon juice together and apply directly to the infected area. Let sit for 15-20 minutes before rinsing off.

Aloe Vera:

 Aloe vera gel contains compounds that help reduce swelling and irritation caused by gum disease. Apply aloe vera gel directly to the affected area several times per day.
Summing Up,
Gums play a role in the oral cavity by protecting our teeth from bacteria and food particles. Gums are also responsible for keeping our mouths clean and fresh smelling. When gums become inflamed, they release chemicals called cytokines which cause inflammation at the surface of the tooth causing pain. If left untreated, gum disease may lead to periodontal disease which can result in bone loss and even tooth loss. Early detection of gum disease is critical to preserving healthy dental function. Periodontal disease is not uncommon among adults and children alike. Gum disease can be prevented by maintaining proper oral hygiene habits, including brushing twice daily, flossing regularly, and visiting your dentist once a year for regular checkups. Stay safe!