Hepatitis: What It is, Its Types, and Causes
All about Hepatitis – What it is, its types, and causes?
Hepatitis is a serious liver disorder that happens by the hepatitis A, B, and C viruses. It can cause liver inflammation, leading to other problems such as cirrhosis or death. There are several ways to prevent this disease, including avoiding contact with infected people, getting vaccinated against this disease, HBV, and other viruses, and avoiding risky behaviours. This disease is an inflammation of the liver by various factors, many of which are preventable. There are five different types of hepatitis A, B, and C.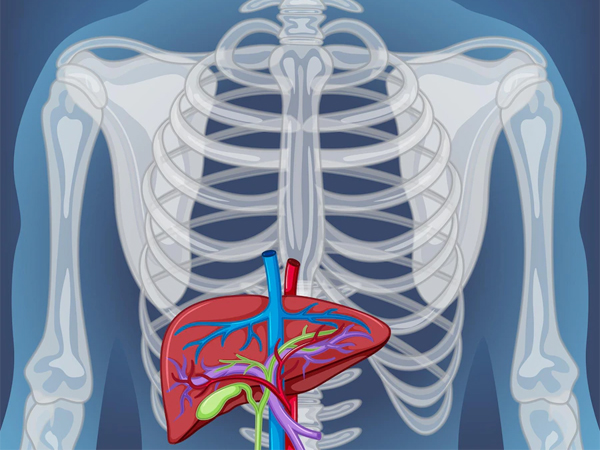 Hepatitis A

is the most common type that usually happens by eating bad food or water.

Hepatitis B

happens by contracting with a person who has the virus. This can be either through unprotected sex, shared needles, or contact with blood.

Hepatitis C

is a much rare type of hepatitis and happens via the injection of dirty needles into the skin.

Hepatitis D is a virus that only affects people who have the hepatitis B virus. If you are vaccinated against hepatitis B, you will also be protected against hepatitis D.
Hepatitis E

is a type of this disease that is spread by ingesting contaminated food or water. It is common throughout the world. The availability of vaccines varies from country to country.
All five types of this disease can be life-threatening. Also if not given any treatment on time hepatitis can cause liver cirrhosis and even death. 
Hepatitis is a disease that affects the liver. Many different viruses can cause it, and it can be spread in different ways, such as through sharing needles or having unprotected sex. You can lower your risk of getting this disease by avoiding risky behaviours and by drinking alcohol in moderation.
How do you diagnose the deadly hepatitis disease?
One can find out if they have hepatitis A by doing a blood test. Laboratory tests usually show elevated levels of aminotransferases, a type of enzyme produced by damaged cells, and bilirubin, a yellow pigment released by damaged red blood cells. Blood tests can detect antibodies against the hepatitis A virus, called anti-HAV IgM, which indicates recent exposure to the virus and is highly specific for acute infection.
Other laboratory tests, such as viral culture, polymerase chain reaction (PCR), and immunofluorescence assay, can confirm whether the infection was caused by the hepatitis A virus.
A liver biopsy can help determine the severity of the damage to the liver and the extent of inflammation.
Let us talk about the symptoms of Hepatitis
There are many ways to get this disease, and it is not always easy to tell which person may have the virus. The most common way people catch hepatitis is by drinking bad water or food. Additionally, you can contract Hepatitis A if you consume street food with unclean hands, or if you kiss someone with the virus.  
this disease can be spread through sexual contact (including anal and oral sex), blood transfusions, sharing needles for injecting drugs, and pregnancy during an infected period.
Symptoms may include:
1. Abdominal pain – This may originate from the liver or gallbladder area. Pain can be severe and may radiate throughout the abdomen. This usually occurs after eating fatty foods or alcohol consumption.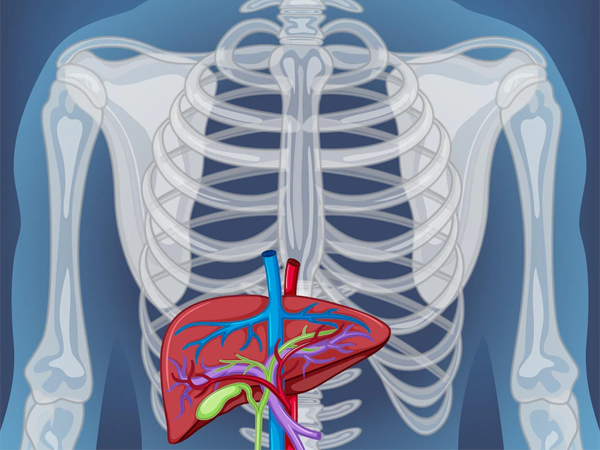 2. Jaundice – Jaundice happens due to excess accumulation of bilirubin in the blood. You can see the yellowing of the skin and eyes.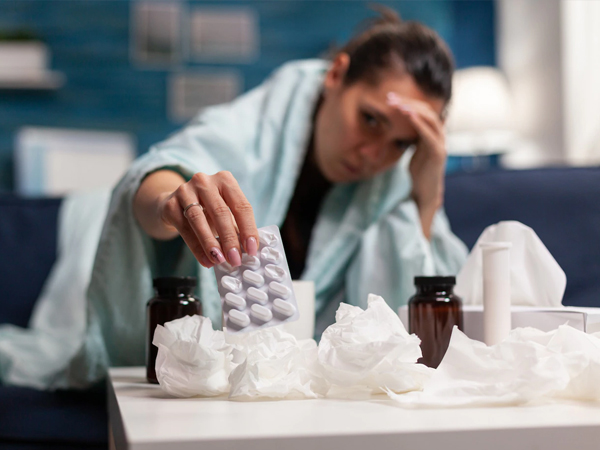 3. Dark urine – The liver is responsible for processing toxins and drugs, dark urine is often seen in patients suffering from chronic viral infections.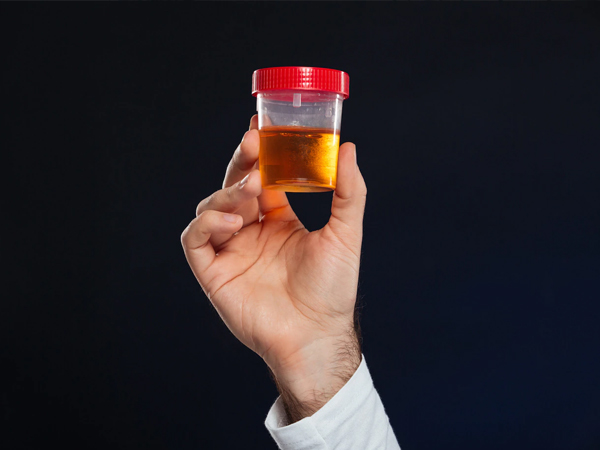 4. Fatigue – Fatigue appears to be an inevitable side effect of any viral infection.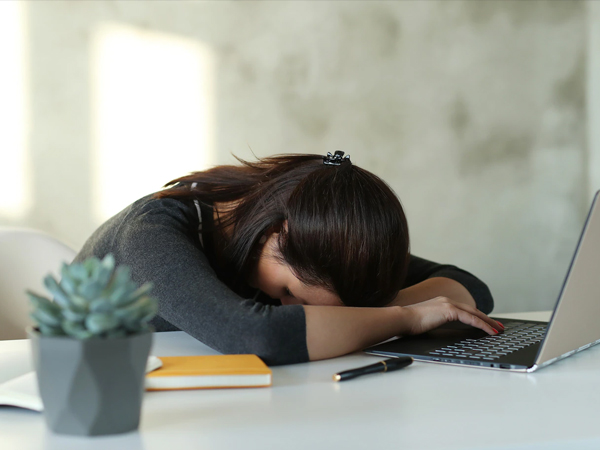 5. Low-grade fever – Fever is a normal reaction of the body to fight off a virus. However, when it lasts longer than 2 weeks, it indicates a viral infection.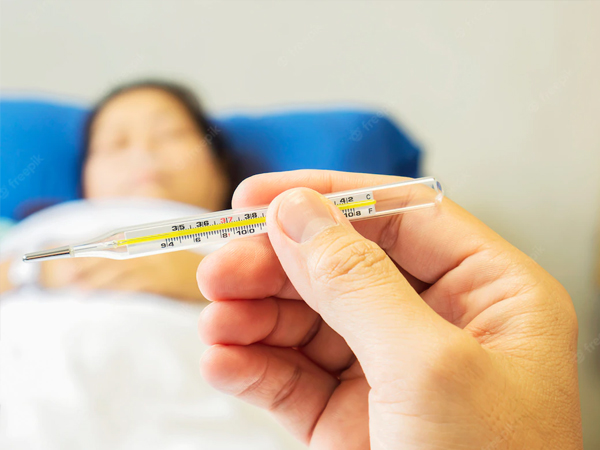 6. Yellowish discolouration of the mucous membranes – including the lining of the mouth, nose, and throat becomes yellowish. This happens when the body tries to rid itself of foreign particles through vomiting.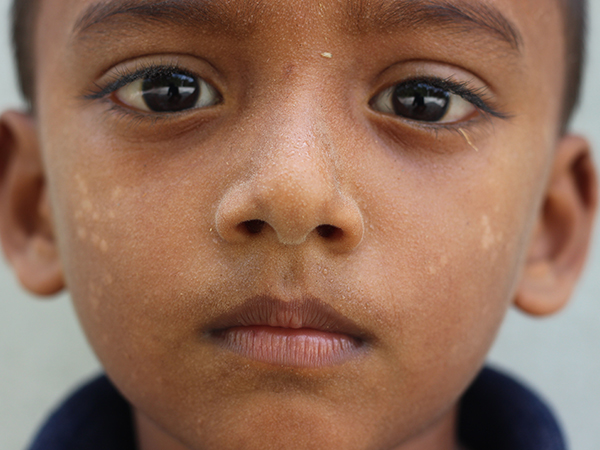 7. Headache – Headaches are a common complaint among individuals suffering from viral infections. They are typically accompanied by fatigue and nausea.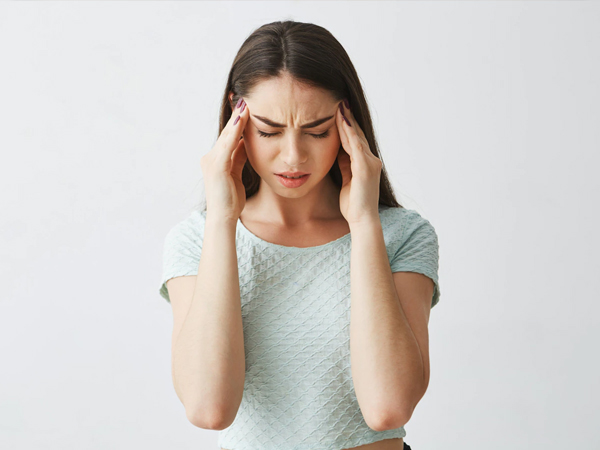 The treatment options for hepatitis – do we have a cure for it?
The best way to deal with this disease is through early diagnosis and treatment. Viral Hepatitis A and B are highly contagious diseases that spread through contact with bodily fluids, such as saliva or blood. Anyone who has symptoms of either virus should see a doctor immediately.
Treatment for both viruses includes rest, hydration, antibiotics to fight the infection if it develops, and fever reduction therapy if doctors suggest. This disease is a serious liver infection that can be fatal. There's no cure for this disease, but there are treatments available to help people who have the disease. The most important thing you can do to prevent this disease is to avoid getting in contact with the virus. If you still get the virus, try to get the vaccination as soon as possible. You can also take steps to reduce your exposure to the virus.
For instance, you can wear protective gear when you work or play with contact with blood, saliva, or other fluids. If you do get this disease, there are ways to reduce your risk of developing serious complications. For instance, get treatment right away with antibiotics. If you develop complications from this disease, such as liver cirrhosis, there are treatments available to help you.
The impact of this disease on the liver
This disease is a viral liver infection that can damage the organ. Hepatitis A and B both cause inflammation of the liver. Among the body's most important organs is the liver. It is responsible for releasing toxins from the body, detoxifying the body, and helping to make vitamins, minerals, and other substances the body needs. 
Read more: 10 Liver Detox Foods: Detox Your Body with the Natural Foods
Summing up,
Hepatitis A typically spreads when an individual unknowingly ingests the virus from objects, foods, or drinks 
contaminated by small, undetected amounts of the virus from an infected person's stool (poop). Hepatitis C may spread when a person comes in contact with blood from an infected person. 
You also may get hepatitis A if you contact with blood or stools from someone with
hepatitis A, if the person with the disease does not wash his hands after going to the bathroom, touches another item or
piece of food, or if you have sex involving oral-to-anal contact.
The good news is the hepatitis A virus does not stay in your body once the infection has gone, but you will have to keep good
hygiene habits in place to avoid spreading this disease. Although it rarely spreads in the family, it is smart to
take precautions to keep it from spreading if you or someone in the household has Hepatitis C – particularly if someone in the home has compromised immunity or has cuts or open sores, which can raise your infection risk.