How To Control Gestational Diabetes At Home?
The Relationship Between Gestational Diabetes And Pregnancy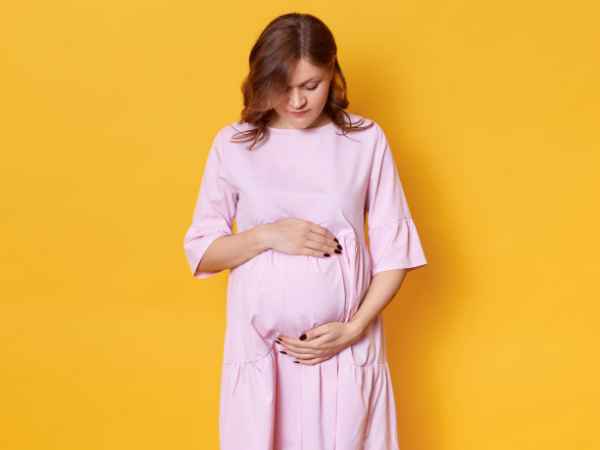 Are you wondering how to control gestational diabetes? Gestational diabetes is a type of diabetes that develops in some women during pregnancy and usually disappears after childbirth. This condition often has no symptoms, so it's important who have gestational diabetes early in pregnancy should monitor through the rest of the process. Women with risk factors such as being overweight or having a family history of diabetes are especially encouraged to be tested.
The exact percentage of women who have gestational diabetes varies by country, but according to the World Health Organization (WHO), it is estimated that between 2-10% of pregnant women worldwide are affected by gestational diabetes. In the United States, the rate is higher—around 9%, according to estimates from Centers for Disease Control and Prevention (CDC). However, the prevalence of gestational diabetes in certain countries such as India can be as high as 20%.
The most common risk factors for gestational diabetes typically include age over 25, excessive weight gain during your pregnancy, a personal or family history of diabetes, and having previously had gestational diabetes. Other rarer risk factors include having high blood sugar levels at the start of your pregnancy, having an increased amount of amniotic fluid around your baby, and not getting enough physical activity during your pregnancy.
When a mother has gestational diabetes, her unborn child can be in danger because it may result in difficulties such as birth-related injuries or macrosomia (increased size) due to an unhealthy balance of nutrients within the baby's body. Also, there are risks for premature delivery as well as respiratory distress syndrome which can affect newborn development after birth. In addition, long-term complications associated with gestational diabetes include an increased risk of obesity and type 2 diabetes in the future for both mother and child due to their exposure to hyperglycemia in utero. Before understanding how to control gestational diabetes lets us understand the problems of Gestational diabetes in pregnancy.
Gestational Diabetes in Pregnancy: Problems and Solutions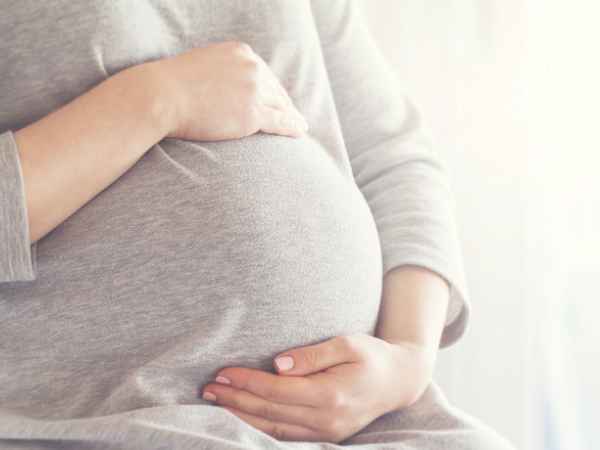 High Blood Sugar Levels: Excess glucose in the bloodstream can cause high blood sugar levels, which can have long-term effects on both the mother and the developing baby. If not properly managed, blood sugar levels can remain very high and create an environment that increases the risk of developing gestational diabetes-related complications.
Increased Blood Pressure: Gestational diabetes may lead to increased blood pressure in some cases, leading to risks such as preterm labor or preeclampsia. Women with high blood pressure during pregnancy are at higher risk for stillbirths and other birth complications.
Weight Gain: Women with gestational diabetes often experience excessive weight gain due to hormone imbalances caused by insulin resistance — a hallmark of gestational diabetes. Weight gain associated with GD can increase the chances for cesarean delivery and other birth complications.
Increasing Risk of Cesarean Delivery (C-Section) Births: When a woman develops Diabetes Mellitus during pregnancy, the possibility of undergoing a C-section increases significantly due to this condition possibly complicating her labor progress or creating any potential problem during the childbirth process that only C-sections can solve safely and timely enough while preserving mother's health alongside that of her unborn baby's life.
Infant Respiratory Distress Syndrome (RDS): Infants born to mothers who develop GD are at higher infection risk than those born from mothers without gestational disorders like diabetic Mellitus since these newborn babies have difficulty maintaining their respiration rate, called Respiratory Distress Syndrome or RDS shortly after they see their first light within this world specially if they suffer from the excessive presence of Meconium within their lungs yet even if freed from it efficiently gestationally speaking maternal diseases that increase glucose levels above 100 before delivery can become foundations for this ailment too alongside creation any potential infection, particularly in cardiac technique involved in breathing processes.
Here Are Some Tips For Gestational Diabetic Women
Eat Regularly:

Eating healthy and nutritious meals at regular intervals can help you manage gestational diabetes more effectively. Spacing your meals throughout the day helps to keep your blood sugar levels stable and provides energy for you and your baby. Eating small portions of proteins, healthy fats, and carbohydrates every 2-3 hour is a great way to start.

Exercise Moderately:

Regular exercise helps to lower blood sugar levels and reduce the risk of having large fluctuations in glucose over time. Choose activities that you enjoy such as walking, yoga, or swimming that takes into account your own personal fitness level.

Monitor Your Blood Sugar Levels:

Checking your blood sugar levels before meals helps you gain control over your gestational diabetes symptoms by understanding how foods affect them. Using a glucometer or a continuous glucose monitoring system can help provide the information needed to adjust food choices or medication doses quickly if needed.

Reduce Stress:

Stress has been linked to increasing blood sugar levels so it's important to find ways to relax through mindfulness techniques, cognitive-behavioral therapy, or any activity of choice such as reading and gardening that will bring about relaxation for you personally.

Get Enough Sleep:

People with gestational diabetes tend to have milder forms of the condition but often it can worsen from lack of sleep caused by the demands of being pregnant or parenting an infant during those early weeks after birth. Aim for between 7-8 hours of sleep every night when possible in order for both yourself and your baby stay healthy during this time period!
Gestational Diabetes Dietary Recommendations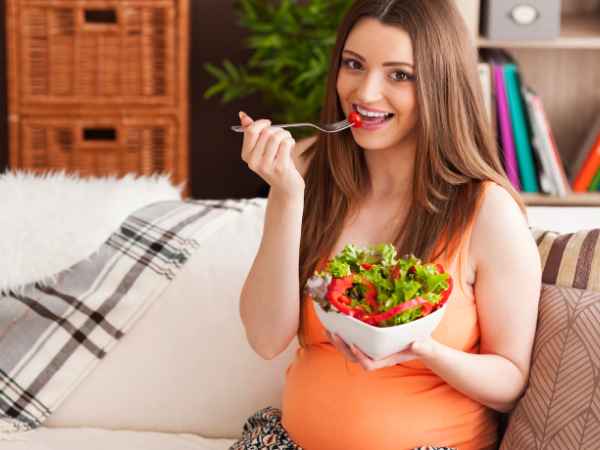 Eat Regularly Scheduled Meals

– Eating at set times will help to control your blood sugar levels, as well as giving your body a consistent supply of energy throughout the day. It is recommended for you to have three meals and two to four snacks spaced evenly throughout the day.

Increase Your Fiber Intake

– Increasing your fiber intake can help reduce fasting blood sugar levels and regularize digestion. Do this by eating more whole wheat breads, fruits and vegetables, nuts, legumes, and seeds. You should aim for 21-25 grams of fiber per day (in addition to carbohydrates).

Choose Complex Carbohydrates

– Complex carbohydrates are a great source of slow-digesting energy that helps to keep blood sugars stable over time. These sources include unsweetened whole grain cereals, oats, beans, and quinoa which contain higher amounts of fiber than simple carbohydrates like white rice or white pasta.

Eat Healthy Fats

– Eating healthy fats such as avocados, olive oil, nuts & seeds is essential for good health during pregnancy, helping with nutrient absorption and maintaining healthy cells within the body. 

Limit Sugar Intake

– Foods high in processed sugars can lead to extreme spikes in glucose levels which put strain on the placenta as well as make it harder for both mother and baby's bodies to regulate blood sugar levels effectively during pregnancy so mothers with gestational diabetes should be sure limit their intake of sugary foods such candy or cookies while they are expecting.

Monitor Your Water Intake

– Good hydration is an important part any gestational diabetes diet plan due both its metabolic benefits as well its ability replace fluids lost through urine due higher than usual glucose level within the body extra fluids also contribute concentration of uric acid- another cause insulin resistance which incredibly common during this period of gestation ! As a mother it is always wise to monitor total water consumption to make sure she stays properly hydrated each day but avoid drinking fluids too quickly or late at night when it could interfere with optimal sleeping habits !

Get Moderate Exercise

– Regular exercise helps manage gestational diabetes optimally by lowering your risk for complications like preeclampsia , stabilizing glucose levels , improving vascular function , controlling weight gain , strengthening muscles & bones , fortifying physical endurance etc . Aim for 30 minutes each day , mixing cardiovascular activity that utilizes large muscle groups like walking & running with strength training that focuses on smaller muscle groups using weights & bands .
The Final sum Up,
Finally if you want to know how to control Gestational diabetes effectively let us just see the major things a woman has to take care of. Gestational diabetes is a serious health condition that affects pregnant women, and it is important for expecting mothers to take the necessary steps to ensure they remain healthy while carrying their unborn baby. Taking control of gestational diabetes entails careful monitoring of both blood sugar levels and your overall diet, as well as making sure you stay active with regular exercise.