Hyaluronic Acid for Skin: 10 Impressive Benefits!
Introduction to Hyaluronic Acid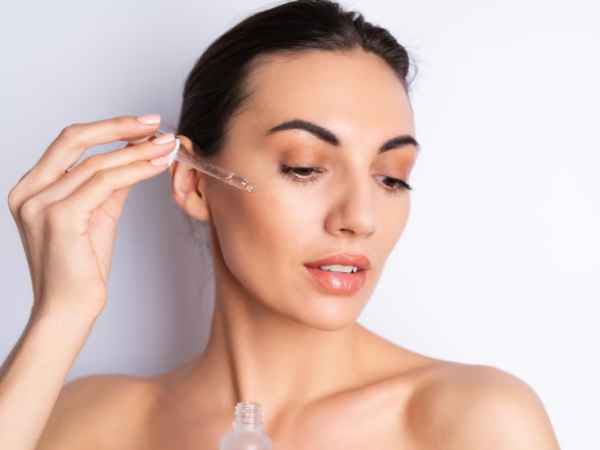 Hyaluronic Acid is an incredibly powerful ingredient for skin health and it can be found in many skincare products. It has the ability to attract and hold large amounts of water, aiding in the hydration of skin cells and improving overall skin moisture levels. It helps to reduce visible signs of aging such as wrinkles, fine lines, and dryness.
Furthermore, because it draws moisture into all three layers of skin; epidermis, dermis, and hypodermis; it also serves to plump up the look of your complexion while improving texture.
Hyaluronic Acid is a naturally-occurring glycosaminoglycan (GAG) found in our body. It helps maintain proper hydration, reinforces the skin barrier, and enables healthy cell functioning. Research has shown that the regular use of this substance can improve skin texture, reduce the appearance of fine lines and wrinkles, and promote firmer and smoother skin.
For those looking for ways to boost their skincare routine, hyaluronic acid is surely worth exploring!
What are the Benefits of Hyaluronic Acid for the Skin?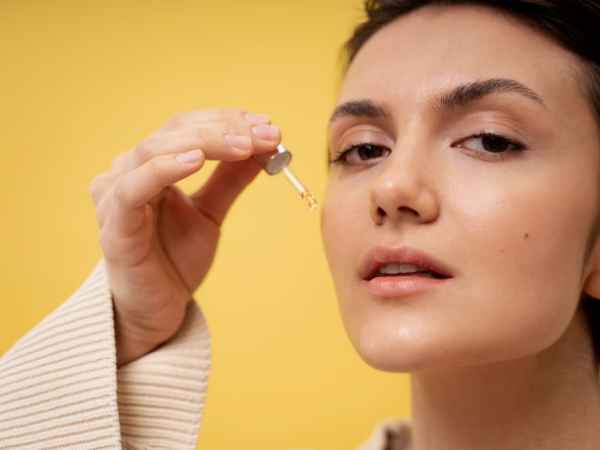 Contains Powerful Hydrating Properties:

 Hyaluronic acid effectively binds moisture to the skin for a longer-lasting hydration effect. It helps your skin stay hydrated all day long even after applying makeup and in extreme temperature conditions.

Helps Boost Skin Elasticity:

 Hyaluronic acid plays a crucial role in keeping up your skin's elasticity and reducing wrinkles since it has such moisturizing properties. Its ability to artificially increase moisture within the dermis layer increases collagen production which results in firmer, more toned, youthful-looking skin over time.

Can Help Reduce Skin Redness:

 Hyaluronic acid can also help lessen redness due to its calming properties when used in gels or creams. It may help strengthen capillaries beneath the surface of your skin, as well as help support healthy cell turnover by providing lines and wrinkles with extra nutrients they need by maintaining hydration levels – this can smooth out uneven texture and create an overall more even complexion.

Improves Skin Volume:

 Finally, hyaluronic acid can assist in restoring volume back into weak or thinning areas on the face resulting from age or sun damage by promoting cellular renewal. Hyaluronic acid works like a sponge soaking up water-like molecules while flooding your cells with intense hydration that promotes plumpness and fullness giving you healthy youthful-looking skin free from premature wrinkles or lack of fullness resulting from aging.
How Does Hyaluronic Acid Help with Aging?
Hyaluronic acid is an important component of the skin that helps to keep it hydrated and looking youthful. This acid reduces the appearance of wrinkles and fine lines, as well as increases skin elasticity. It can also help to reduce the signs of aging by moisturizing and filling out any leftover spaces in between collagen and elastin fibers, which leads to smoother skin.
Additionally, studies have shown that hyaluronic acid helps increase natural collagen production, which further aids in reducing the appearance of wrinkles. It's a powerful anti-aging ingredient that has multiple benefits when it comes to improving the look of aging skin.
What Products Contain Hyaluronic Acid?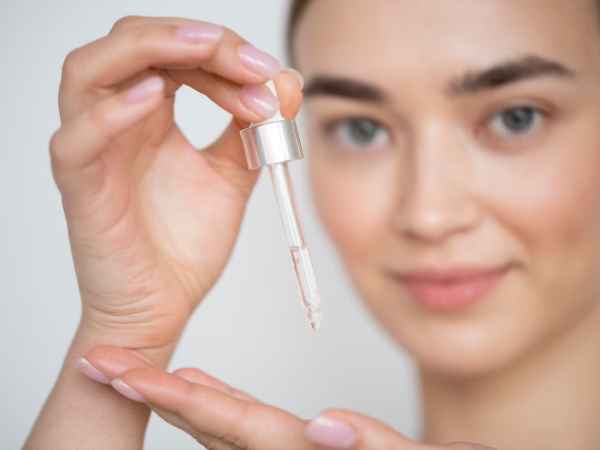 Hyaluronic Acid is found in a number of products as it is a naturally occurring compound. Products such as moisturizers, makeup, serums, and even supplements contain hyaluronic acid due to its various properties including promoting hydration and skin plumpness.
Many facial-care doctors recommend the use of products that contain hyaluronic acid to improve overall complexion and health. Additionally, many body-care products, ranging from anti-aging creams to acne treatments contain hyaluronic acid as it may help reduce wrinkles and treat signs of aging.
Is There Evidence of Hyaluronic Acid Working?
Yes, there is significant evidence of hyaluronic acid working for skin health. Studies have revealed that topical application of hyaluronic acid can enhance skin elasticity. It also reduces wrinkles and fine lines. It also keeps the skin hydrated longer, reduces inflammation and redness, and diminishes age spots.
And protect against UV radiation-induced oxidative stress. In addition to its impacts on the appearance, hyaluronic acid can also help treat severe dermatological problems such as psoriasis. All in all, this organic compound is considered by many researchers to be an effective skincare ingredient.
What is The Proper Way to Use a Hyaluronic Acid Product?
The proper way to use a Hyaluronic Acid product is to apply it in a thin layer. Start by cleansing your face and then patting it dry with a soft, clean cloth. Apply an even layer of the product all over your face. Massaging it gently to ensure an even distribution of the product.
Allow the product to absorb into your skin for 15-20 minutes before rinsing with lukewarm water or removing it with a damp cloth. Use Hyaluronic Acid products twice daily for best results.
Are There Any Side Effects of Using Hyaluronic Acid Products?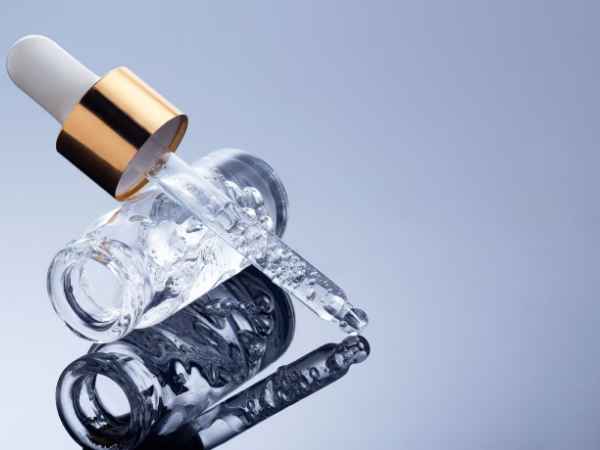 Hyaluronic acid is a natural substance found in the body that can be derived from plants and animals. Generally, products containing hyaluronic acid are considered safe with few side effects. When using a hyaluronic acid product, it's likely that the biggest concern is skin irritation if the user has sensitive skin or an underlying allergy to any of the ingredients in the product.
Other potential side effects include acne breakouts, allergic reactions, or difficulty breathing after prolonged exposure to a cosmetic containing it. As always, it's important to check with your doctor before starting any new skincare regimen.
How Much Does it Cost to Use Products with Hyaluronic Acid in Them?
The cost of using products containing hyaluronic acid varies depending on the type and concentration of hyaluronic acid. As well as the brand. Generally speaking, you can expect to pay anywhere from $10 to $100 or more for quality products. Some products also contain additional ingredients that can help enhance the effectiveness of hyaluronic acid.
This may be reflected in a higher price tag. In any case, it's important to take into account factors like brand reputation and quality. Especially when considering different product options in order to find the right one for you.
How Can I Make Sure I'm Buying a Quality Product With Hyaluronic Acid In It?
To ensure you purchase a high-quality product of hyaluronic acid, be sure to read reviews and ingredient labels. The best products include a large concentration of sodium hyaluronate, the active form of hyaluronic acid. Additionally, it is always important to check the brand behind the product.
Many brands offer transparent information regarding their manufacturing practices and sources. That they use for ingredients. So make sure to take advantage of this available info to ensure you are buying a quality item.
Conclusion: 10 Impressive Benefits of Using Hyaluronic Acid for Skin
Hyaluronic acid has become a popular ingredient in many skin care products, thanks to its impressive ability to retain moisture. Hyaluronic acid is said to hold up to 1000 times its weight in water.
This helps prevent water loss from the skin. Its ability to boost hydration levels can help reduce wrinkles, improve skin elasticity, and even our complexion, and leave the skin feeling soft and supple. When used consistently and often with other high-quality skincare, hyaluronic acid can help you achieve visibly softer, healthier-looking skin with fewer fine lines and wrinkles.