Hydration: How Water Can Improve Your Health!
Introduction to hydration and its importance for health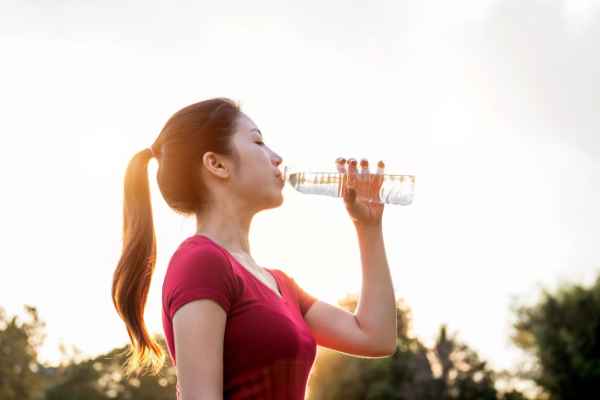 Hydration refers to the process of providing the body with water and other fluids to maintain its normal function. Water is the primary source of hydration, but other fluids such as milk, juice, and tea can also contribute to hydration. Hydration is essential for the proper functioning of the body's organs, cells, and tissues.
Hydration is essential for maintaining good health. Water helps regulate body temperature, lubricate joints, and transport nutrients throughout the body. It also helps flush out toxins and waste products from the body, keeping us healthy and energized.
Water is essential for life, and staying hydrated is crucial for maintaining good health. However, many people do not drink enough water, leading to dehydration and a range of health problems. In this article, we will explore the importance of hydration and how it affects our overall health.
When we don't drink enough water, we can become dehydrated, leading to a range of health problems. Dehydration can cause fatigue, headaches, dizziness, and even more serious conditions such as kidney failure and heat stroke.
How Much Water Should You Drink?
The amount of water a person needs to drink varies depending on factors such as age, gender, and activity level. However, as a general rule, it is recommended that adults drink at least eight 8-ounce glasses of water per day.
It's important to note that other factors can affect how much water a person needs to drink. For example, if you exercise regularly or live in a hot climate, you may need to drink more water to stay hydrated.
5 Tips for Staying Hydrated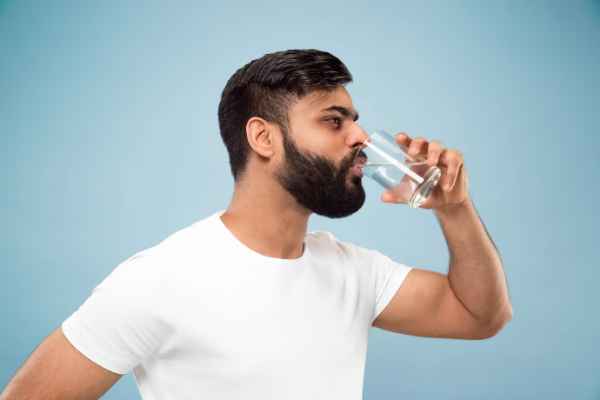 Here are some tips for staying hydrated throughout the day:
1. Carry a water bottle with you and sip on it throughout the day.
2. Drink water before, during, and after exercise.
3. Eat foods high in water content, such as fruits and vegetables.
4. Avoid sugary drinks, which can dehydrate you.
5. Drink water instead of other beverages with meals.
Benefits of drinking water for the body, including improved digestion, clearer skin, and increased energy
Improved Digestion
Clearer Skin
Increased Energy
Other Benefits
Drinking water has many other benefits for your body, including:
– Regulating body temperature
– Helping to keep your joints lubricated
– Supporting healthy kidney function
– Boosting immune system function
The effects of dehydration on the body, including headaches, fatigue, and decreased cognitive function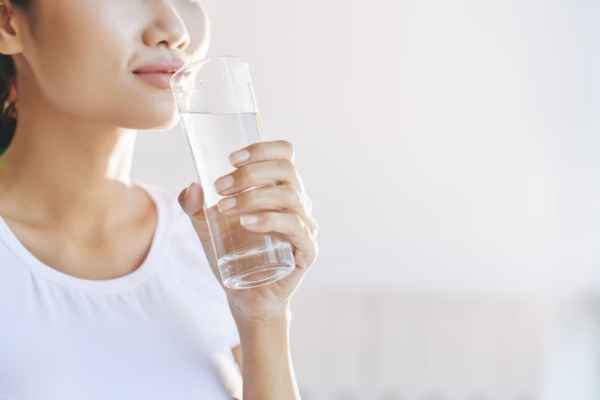 Headaches: One of the most common effects of dehydration is headaches. When we don't drink enough water, our brain tissue loses water and shrinks, causing our brain to pull away from the skull. This triggers pain receptors, leading to headaches. If you suffer from frequent headaches, it's important to ensure you're drinking enough water throughout the day.
Fatigue: Dehydration can also cause fatigue, leaving you feeling tired and drained. When we're dehydrated, our body has to work harder to maintain blood flow and regulate our temperature, leading to a decrease in energy levels. If you're feeling sluggish, try drinking a glass of water and see if it helps to boost your energy.
Decreased Cognitive Function: Dehydration can also impact our cognitive function, including our ability to concentrate, focus, and make decisions. Studies have shown that even mild dehydration can lead to a decrease in cognitive performance. If you're finding it hard to concentrate or focus, try drinking more water throughout the day to see if it helps.
Other Effects of Dehydration: Dehydration can also cause other effects on the body, including dry mouth, dry skin, constipation, and muscle cramps. It's important to drink enough water throughout the day to avoid these symptoms.
Other sources of hydration besides water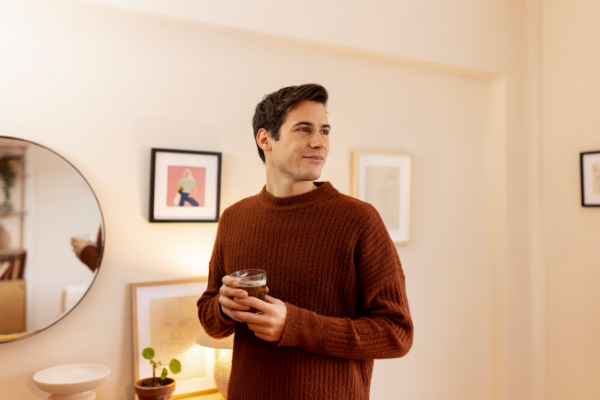 Coconut Water: Coconut water is a great alternative to plain water. Not only is it delicious, but it's also packed with electrolytes that can help replenish your body after a workout or a long day in the sun. It's also low in calories and sugar compared to other sports drinks, making it a healthier option. Just be sure to choose a brand that doesn't contain added sugars or artificial flavors.
Herbal Tea: Herbal tea is a great way to stay hydrated while also enjoying the benefits of herbs. Chamomile tea, for example, has a calming effect that can help you relax before bed, while peppermint tea can help soothe an upset stomach. Herbal teas are also a great option for those who don't enjoy the taste of plain water, as they come in a variety of flavors.
Fruit-Infused Water: If you want to add some flavor to your water without adding calories or sugar, try infusing it with fruit. Simply add sliced fruit to a pitcher of water and let it sit for a few hours. Not only will it taste delicious, but the fruit will also add some vitamins and minerals to your hydration routine.
Soup: Believe it or not, soup can be a great source of hydration. Broth-based soups like chicken noodles or vegetable soup contain a lot of water, making them a great option for staying hydrated. Just be sure to choose a lower sodium option, as too much salt can actually dehydrate you.
Smoothies: Smoothies are a delicious way to stay hydrated while also getting some nutrients. Blend together some fruits and vegetables along with some water or coconut water for a hydrating and nutritious drink. Just be sure to watch the sugar content, as some smoothies can be high in added sugars.
Staying hydrated doesn't have to be boring. With these alternative sources of hydration, you can mix it up and enjoy staying hydrated at the same time.
Conclusion and encouragement to prioritize hydration for overall health and wellness
Making hydration a priority doesn't have to be complicated. Here are some tips to help you stay hydrated throughout the day:
Carry a Water Bottle: Keep a water bottle with you at all times, whether at work or on the go. Having it readily available will remind you to sip throughout the day.
Infuse Your Water: If you find plain water boring, add some flavor by infusing it with fruits, herbs, or veggies. This can make drinking water more enjoyable and increase your intake.
Set Reminders: Use your phone or computer to set reminders to drink water throughout the day. This can be especially helpful if you have a busy schedule and tend to forget to hydrate.
Eat Hydrating Foods: Many fruits and vegetables, such as watermelon and cucumber, have high water content and can contribute to your daily hydration needs.
Make It a Habit: Incorporate hydration into your daily routine by making it a habit. For example, drink a glass of water when you wake up, before meals, and before bed.