Importance Of Hydration: Don't Neglect Hydration!
The Ultimate Guide to Staying Hydrated and Energized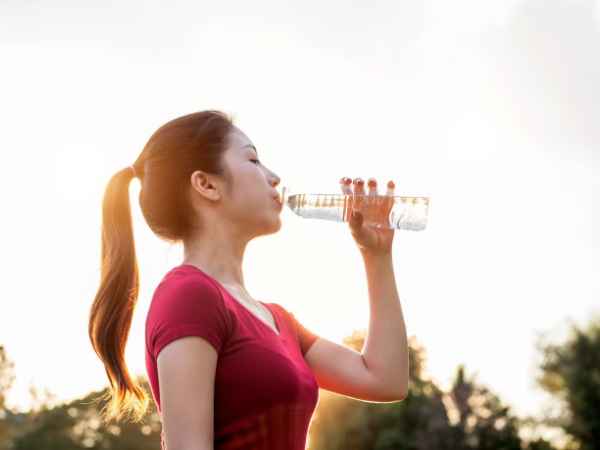 Hydration and energy levels are key for optimum health, especially for athletes and active people. Staying hydrated is a critical factor in successful performance and improved stamina during physical activity. This guide tells us the importance of hydration, tips on what to drink, and practical advice on increasing energy. By following the strategies outlined in this guide, you can keep your body strong and energetic throughout your activities.
The World Health Organization encourages individuals to regularly drink water or other fluids to prevent dehydration because proper hydration can have numerous positive health benefits. WHO recommends an intake of at least 2 liters per day for adults, but this varies depending on the individual's health needs, environment, and climate. Hydration helps keep the body functioning properly as it transports vital nutrients, maintains a desired temperature, preserves organ function, and keeps the chemical balance. Hydrated bodies are better able to reduce fatigue, improve metabolism, reduce hunger pangs, remove toxins through urination and sweating, and promote skin health.
What Is Hydration?
Hydration is the process by which water and other liquid substances enter the body to replace lost fluids. Hydration plays an important role in maintaining optimal health and performance, both of which are closely linked to proper hydration. When it comes to physical activity, it is essential that we drink enough water or other electrolyte-containing beverages. As a way to prevent dehydration due to sweat loss during exercise. Additionally, drinking plenty of fluids throughout the day can help our bodies maintain optimal temperatures and perform at their best.
Why Is Hydration Important?
Hydration is one of the most important aspects of overall health and wellness. Staying hydrated helps our cells to operate properly and helps with digestion, metabolism, and even skin health. Water is essential for maintaining good levels of electrolytes in our bodies which in turn helps regulate body temperature, regulate blood pressure, and prevent fatigue. Keeping your body hydrated also helps flush out toxins from your system, so it's important to make sure you're getting enough fluids each day. Finally, drinking plenty of water helps keep energy levels up and can improve cognitive functions like memory or concentration.
How To Stay Hydrated?
Proper hydration is essential to health. Our bodies are mostly made up of water, and staying hydrated is necessary for proper metabolic function. To stay properly hydrated it is important to drink enough fluids every day. Aiming for 6-8 glasses of fluid a day is a good start. Water should be the primary source of hydration, but milk and unsweetened fruit juices can also contribute. It is also important to limit coffee and soda consumption since the caffeine in these drinks can cause dehydration.
Importance of hydration: 4 Major Reasons For Hydration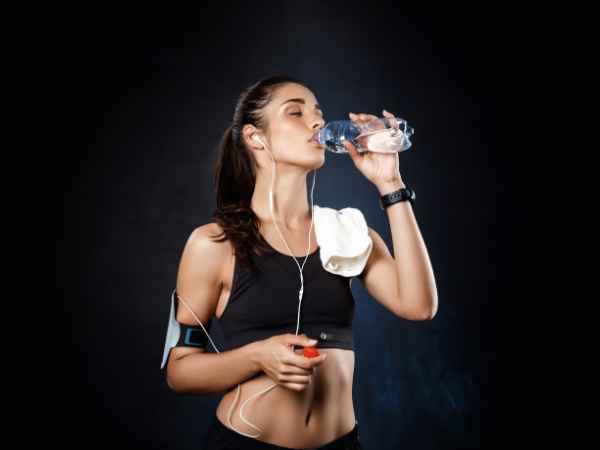 Hydration is an important part of a healthy lifestyle. It helps your body perform at its best, and can even improve memory and physical performance. Knowing the importance of hydration and how to stay properly hydrated are keys to busing your body's potential. Here's what you need to know about the importance of hydration:
Hydration Improves Physical Performance:

 Staying adequately hydrated helps keep muscles functioning properly during physical activity. When you are dehydrated, exercise tolerance decreases, and aerobic capacity declines. This can lead to early fatigue during exercise or sports activities, as well as slower recovery in between high-intensity exercises.

Proper Hydration Helps Keep Cool:

 Leaving yourself thirsty puts your body at risk for overheating, which can cause serious health issues like heat stroke. Keeping yourself properly hydrated with water will regulate your core temperature when engaging in any kind of strenuous activity or when exposed to intense heat. It's essential for athletes competing at peak performance levels to stay on top of their hydration levels to avoid any possible risks associated with dehydration or overheating.

Maintains Mental Function:

 Simply drinking enough water throughout the day can help incrementally improve cognition and increase energy levels. Studies have found that dehydration can cause fatigue– feeling mentally drained or unable to think clearly– while proper water intake increases focus and alertness, enabling better decision-making skills throughout the day. With people spending long hours on Zoom meetings or working hard in office cubicles, it's important to remember just how crucial proper hydration is for maintaining good cognitive function!

Improves Digestion & Kidney Health:

 Ensuring adequate daily water intake allows for better digestion because it helps flush out toxins from your system and transports important minerals and nutrients more efficiently throughout your digestive tract.
What is the importance of hydration for athletes?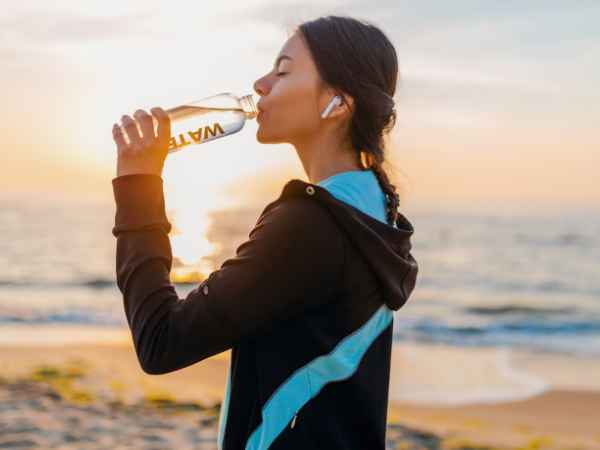 We've all heard of the importance of hydration when it comes to athletes, but how many of us really understand what it means and why it is so important? Hydration for athletes is essential for optimal performance because it increases energy levels and helps to prevent dehydration and heat stress. In this article, we will discuss the importance of hydration for athletes and how it can impact their performance.
Ensuring Proper Hydration Levels Before Exercise:

 One of the most crucial aspects of hydration for athletes is preventing dehydration or hypohydration states before exercise. To do this, athletes should drink plenty of fluids throughout the day in order to ensure they are well-hydrated prior to taking up any physical activity. Drinking at least 16-24 ounces (500-700 mL) two hours before activity, as well as drinking another 8 ounces (240 mL) right before starting your workout can help keep your cells working optimally during periods of physical activity.

Maintaining Hydration During Exercise:

It's not enough to be properly hydrated prior to exercise; proper hydration during an intense workout should also be a priority. Depending on the intensity level, duration, and environment in which an athlete is competing, different amounts of fluid replacement will be necessary for different individuals and different events. For example, endurance events like distance running typically warrant more fluid intake than other activities due to sweat losses that tend to build up over time. 

Replacing lost fluids after exercise is just as important as hydrating during a workout.
Importance Of Hydration During Summer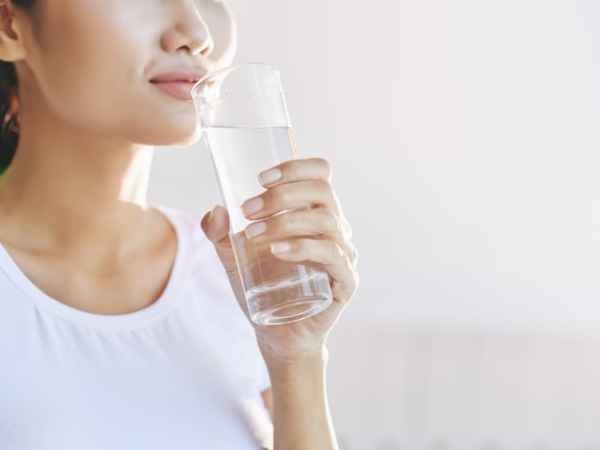 Staying hydrated during the summer is essential for maintaining good health and well-being. When the body perspires excessively due to hot temperatures, it must replenish lost fluids or suffer from dehydration. Dehydration can lead to fatigue, weakness, and dizziness. Staying hydrated by drinking plenty of water helps the body to regulate its temperature and maintain energy levels throughout the day. Additionally, staying properly hydrated can help protect against sunburns and heat exhaustion when engaging in outdoor activities such as hiking, swimming, or working in the garden. Finally, adequate hydration helps to keep skin looking healthy, fresh, and supple during warmer months.
It Boosts Physical Performance

It Improves Cognitive Performance

It Helps Maintain Normal Body Temperature

It Increases Concentration Levels

Overall Health Benefits
The Benefits of Proper Hydration for Skin
Proper hydration is essential for healthy skin. Without sufficient water in the body, the skin can suffer from dehydration and become dry, itchy, and inflamed. Eating a balanced diet that includes foods such as fruits and vegetables helps to ensure proper hydration levels. This will give your skin a youthful glow by keeping it nourished and elastic, which helps reduce wrinkles. Hydrating your face with creams or serums, taking lukewarm showers rather than hot baths, and reducing stress levels. These can also help improve the overall condition of your skin.
Tips for Proper Skin Hydration
Proper skin hydration is essential to maintaining healthy and vibrant skin. To properly hydrate your skin, the key is to keep the moisture balance with a combination of products. Also, habits in order to prevent water loss. This means using daily moisturizers or serums that are specifically formulated for your skin type. Drinking plenty of water each day, and avoiding hot showers and baths whenever possible. Additionally, try adding certain hydrating foods such as avocados and nuts into your diet. This is because they can help boost your body's moisture levels from the inside out. By following these helpful tips you will be better able to ensure proper hydration of your skin!
The Final Takeaway,
Hydration is an essential element of a healthy lifestyle and everyone. Regardless of age or any other factor should stay hydrated. Proper hydration helps to regulate body temperature, increase energy levels and boost performance during physical activities. Consuming enough fluids helps to fight off infections, and promotes clearer thinking and healthy skin. Additionally, when the body doesn't get sufficient water it can lead to dehydration. Which may cause fatigue, fainting, and dizziness and may even lead to organ damage in severe cases. Therefore, it's important that everyone drinks enough water each day so they can maintain their health and well-being.