Inflammatory Bowel Disease: What You Can Do?
Do You Have Inflammatory Bowel Disease? Get Relief with Its Treatment!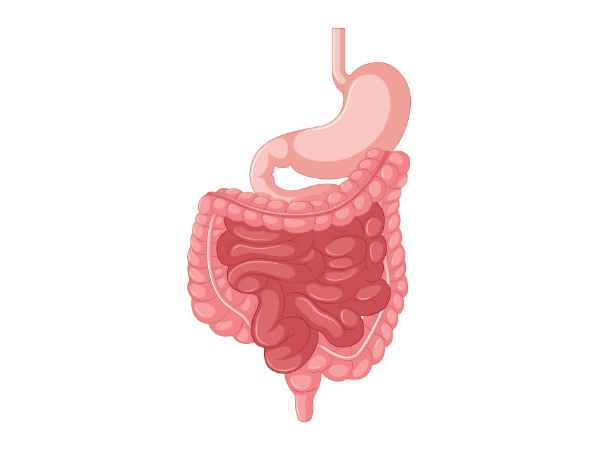 Inflammatory bowel disease (IBD), also known as Crohn's disease and ulcerative colitis, is a chronic condition that causes inflammation of the digestive tract. IBD affects approximately 1 million people globally. They are characterized by inflammation of the gastrointestinal tract.
There are two types of IBD: Ulcerative Colitis and Crohn's Disease. Both diseases involve inflammation of the lining of the intestines.
Crohn's disease:

Crohn's disease causes inflammation throughout the entire length of the small intestine and colon. Treatment involves controlling inflammation using medications and managing symptoms. Medications commonly prescribed include corticosteroids, immunosuppressants, antibiotics, and biological agents. You can go for surgery if medication fails to control symptoms.

Ulcerative Colitis:

 Ulcerative colitis affects only the inner lining of the colon. Treatment focuses on controlling inflammation and managing symptoms. Medication choices vary depending on the severity of the symptoms. Corticosteroid drugs are often first-line therapy. Other medications include aminosalicylic acid, azathioprine, 6-mercaptopurine, cyclosporine, methotrexate, tacrolimus, and vedolizumab. Surgical procedures may be necessary if medical management does not work.
What Is the Cause of Inflammatory Bowel Diseases?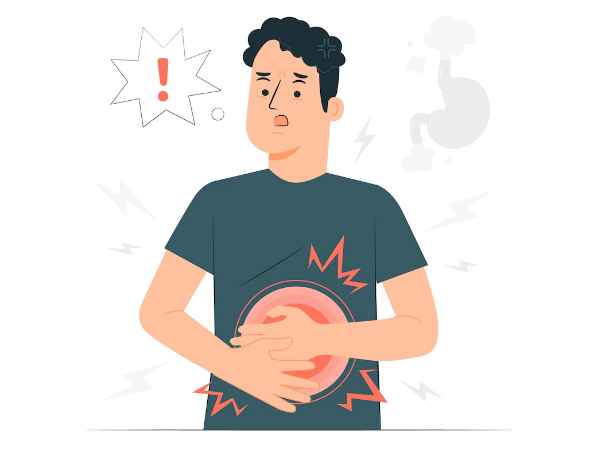 The exact cause of inflammatory bowel disease is not known yet. However, researchers believe genetics play a role. Other factors that increase risk include smoking cigarettes, eating foods high in fat, and having certain infections. Some people think that eating gluten-free diets can help treat inflammatory bowel disease, but research shows that diet alone does not cure the disorder. Many treatments are available to manage the symptoms of inflammatory bowel disease. Doctors prescribe medication and surgery to keep them under control.
Some common symptoms of IBD include:
Abdominal Pain – Pain occurs anywhere along the length of the abdomen.
Diarrhea – Frequent loose stools.

Constipation – Hard stools that do not pass easily.

Bloating – Gas that feels uncomfortable.

Fatigue – Feeling tired all the time.

Fever – High temperature.

Nausea – Vomiting.

Weight Loss – Losing weight even though eating normally.
Blood in Stool – Passing bloody stool.

Joint Pain – Swelling and stiffness in joints.

Eye Problems – Burning eyes, blurred vision, redness, swollen eyelids.

Urinary Tract Infection – Difficulty passing urine, frequent urination.
Treatment Options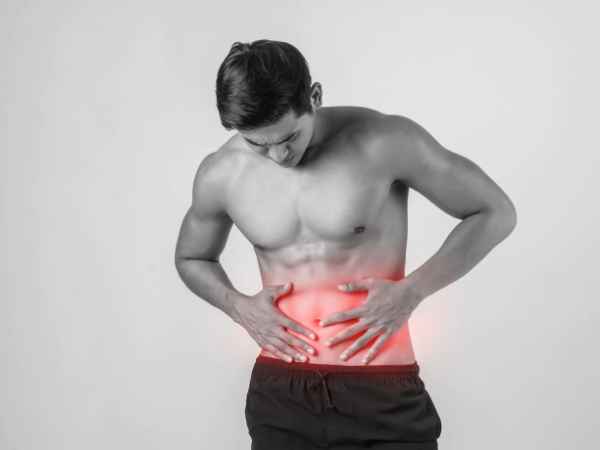 There is currently no cure for either form of IBD. Treatment options include medication, surgery, nutritional support, and/or psychological counseling. Medications used to treat IBD include steroids, immunosuppressants, antibiotics, and biologics. Surgery may involve removing sections of the affected areas of the GI tract. Nutritional therapy includes dietary changes, fiber supplements, probiotics, and vitamin supplementation. Psychological counseling may help patients cope with the emotional aspects of living with IBD.
What All To Take Care of When You Have Inflammatory Bowel Diseases?
Avoiding foods that cause inflammation:

Inflammation is a natural immune system reaction to harmful substances. However, if left untreated, chronic inflammation may lead to serious conditions including cancer, heart disease, diabetes, arthritis, and even depression. Foods that have been shown to trigger inflammatory bowel disease (IBD) symptoms include red meat, dairy products, gluten-containing grains, fried food, processed meats, sugar, alcohol, caffeine, artificial sweeteners, and trans fats.

Eating a balanced diet:

Eating a well-balanced diet is critical to maintaining good health. A healthy diet includes plenty of fruits and vegetables, whole grains, lean protein, low-fat dairy, nuts, seeds, fish, poultry, beans, legumes, and olive oil. These foods provide fiber, vitamins, minerals, antioxidants, and phytochemicals that help protect against IBD.

Taking supplements:

Supplemental nutrition is recommended for people who suffer from IBD. Supplements should be taken under medical supervision and only after consulting with a doctor. Vitamins B12, D, and E, folic acid, zinc, iron, omega-3 fatty acids, probiotics, and glutamine are some examples of supplements that may benefit those suffering from IBD.

Reducing stress:

Stress can worsen IBD symptoms. Stress management techniques such as meditation, yoga, exercise, deep breathing exercises, journaling, and relaxation therapy can reduce stress levels and improve mood.

Managing pain:

Painful cramps, bloating, diarrhea, constipation, fatigue, gas, and nausea are common symptoms associated with IBD. Pain medications such as over-the-counter anti-inflammatories, 

antidiarrheals

, laxatives, and stool softeners can relieve these symptoms.

Getting enough sleep:

Sleep deprivation increases anxiety and irritability, which can make IBD symptoms worse. Sleep hygiene practices such as getting adequate rest, avoiding caffeine, limiting naps, and exercising regularly can help promote sound sleep.

Using medication safely:

Medications prescribed for IBD treatment can cause side effects such as headaches, dizziness, dry mouth, upset stomach, and weight loss. Medication safety tips include taking them at regular intervals, using lower doses than recommended, and not mixing different types of drugs.
Treating Inflammatory Bowel Diseases at Home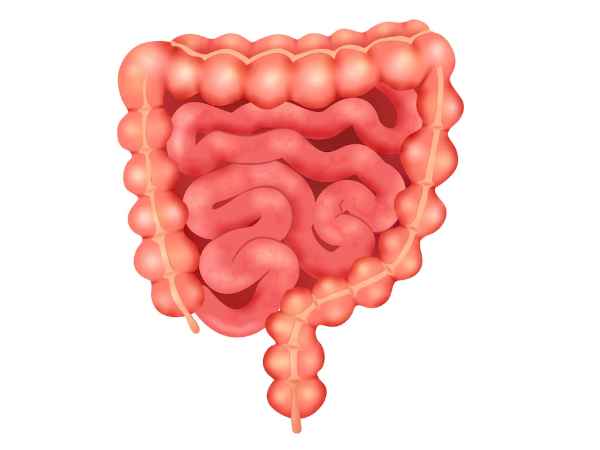 Many natural remedies can be used to treat inflammatory bowel disease. These treatments include dietary changes, herbal supplements, probiotics, and lifestyle modifications.
Dietary Changes:

A diet high in fiber helps maintain regularity and reduce inflammation. Foods rich in soluble fiber include oats, beans, lentils, apples, pears, prunes, bananas, carrots, celery, broccoli, cauliflower, spinach, garlic, onions, and citrus fruits. Soluble fibers bind water and prevent toxins from entering the body. In addition, insoluble fibers provide bulk to stools and promote normal digestion.

Herbal Supplements:

Many herbs have been shown to relieve symptoms associated with inflammatory bowel disease. Herbs that may benefit people with IBD include aloe vera, chamomile tea, fennel seed, flaxseed oil, ginger root, ginkgo Biloba, horsetail herb, licorice root, milk thistle, peppermint leaf, rosemary, sage, slippery elm bark, St. John's wort, turmeric, valerian root, white peony root, and yarrow.

Probiotics:

Probiotic bacteria help treat IBD. Probiotics are live microorganisms that aid in maintaining intestinal balance. Lactobacillus species are the most common type of probiotic. Studies show that taking probiotics daily reduces the risk of relapse in patients who have had their condition under control with medication.
Conclusion
While there is no cure for IBD, proper nutrition, exercise, and stress management can improve the overall quality of life for patients. The first step in treating inflammatory bowel disease is identifying its cause. Several factors contribute to the onset of IBD including genetics, diet, environment, and immune system function. Once the cause is identified, treatment options can begin.
Here are some tips to help manage the symptoms of IBD at home:
Eat a well-balanced diet rich in fiber, vegetables, fruits, lean protein, and whole grains. Avoid high-fat foods and refined sugar.

Take probiotics daily to improve gut flora.

Consider taking fish oil capsules daily to reduce inflammation.

Be sure to get enough sleep each night.

Exercise regularly.

Use natural remedies like aloe vera gel and flax seed oil to relieve discomfort.

Get regular screenings for cancer, diabetes, heart disease, and kidney stones.
If you suspect you have IBD, contact your doctor immediately. He or she can perform tests to determine what caused the condition and recommend the appropriate treatment.