Knee Replacement Surgery: Everything You Need to Know
Knee Replacement Surgery: Everything You Need to Know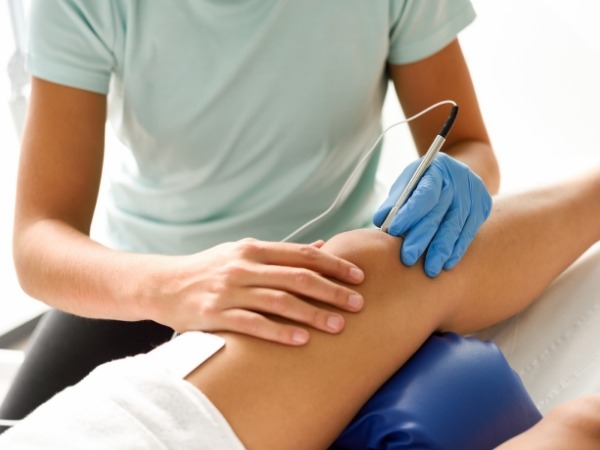 A knee replacement surgery is a surgical procedure where damaged or worn-out parts of the knee joint are replaced with artificial components. These artificial components are called implants. There are two types of knee replacements – total knee arthroplasty (TKA) and partial knee arthroplasty. TKA is performed if the entire knee joint is damaged. Partial knee arthroplasty is done if only the damaged portion of the knee joint is removed and replaced with an implant. In simple terms, it's a type of orthopedic surgery performed to treat severe arthritis pain and restore mobility.
The most common cause of knee replacement surgery is osteoarthritis, which causes the cartilage between the bones in the knee to wear down over time. As the cartilage wears away, the bone rubs together causing pain and stiffness. Osteoarthritis can affect any joint in the body, but it affects the knee first.
According to a recent survey, knee replacement is the most common surgery and has a 95% success rate. Artificial knee joints can last as long as 20 years depending on the implants used
Who Needs Knee Replacement Surgery?
People who have suffered from osteoarthritis may need knee replacement surgery. Osteoarthritis is caused by wear and tear of cartilage and bone in the knee joint. Cartilage is a smooth, rubbery material that covers the ends of bones in the body. Cartilage helps protect the ends of bones and provides cushioning between them. When the cartilage wears away, the bones begin rubbing together causing pain and stiffness. Over time, the damage becomes irreversible and the cartilage cannot be repaired. As the condition worsens, the bones become larger and larger until they rub together painfully. In some cases, the bones actually shift position and cause the kneecap to dislocate.
Types of KRS
Total knee replacement: Replacement of the joint surfaces on your thigh bone and shin bone is the purpose of this surgery. It also includes the replacement of knee caps under the surface, if necessary.
Unicompartmental partial knee replacement: Partially replacing your knee may be necessary if osteoarthritis has affected parts of the knee, mostly the inner side.
Kneecap replacement, This procedure involves replacing the kneecap with its groove, also called patellofemoral arthroplasty.
Revision or complex knee replacement: It is common for knee replacements to be revised for several reasons. In most cases, this is a second or third time replacement when the first time surgery fails due to severe arthritis or loosening of the implanted device.
How Does Knee Replacement Surgery Work?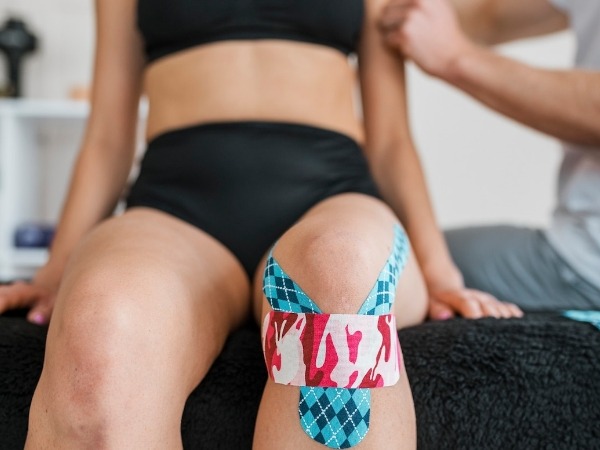 During knee replacement surgery, doctors remove the damaged parts of the knee joint and replace them with prosthetic devices. The knee joint consists of three bones – the femur, tibia, and patella. If due to arthritis if you have damaged bones, you can replace them with the help of implants. An implant replaces the entire knee joint in TKA. In partial knee arthroplasties, only the damaged portions of the knee joint are removed and replaced with an artificial implant.
Doctors use special instruments to cut out the damaged parts of the joint and then carefully clean out any remaining debris. Next, they prepare the area around the knee joint using a chemical solution. Then, they insert the artificial knee joint. Finally, they secure the artificial joint with metal pins and screws.
Recovery Time After Knee Replacement Surgery
Recovery after knee replacement surgery varies depending on how much work the patient does before and after surgery. Patients who do not exercise their knees at all before surgery will take longer to recover than patients who exercise regularly. Also, patients who lift heavy objects or engage in strenuous activities should avoid these activities for several weeks after surgery. Patients who undergo unicompartmental knee replacements may return to normal activity sooner than those who undergo total knee replacements.
Risks Associated with Knee Replacement Surgery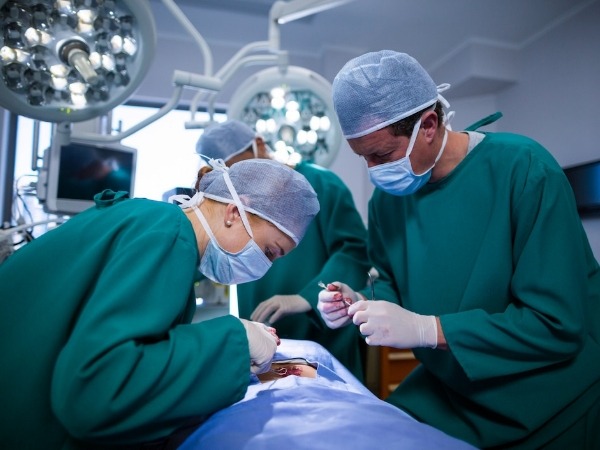 Risk factors associated with knee replacement surgery include:
Is knee replacement surgery safe?
Yes, KRS is extremely safe and effective. Surgeons perform the operation using general anesthesia and make sure that patients are fully awake before, during, and after the surgery. It is important to monitor patients closely throughout the entire procedure and recovery process.
After a knee replacement, people have a misconception that bending the knee is difficult. As a matter of fact, it really depends on how well the surgery is, the usage of the prosthesis, and how well the patient is after the procedure. It is possible to move prostheses with the same range of motion as a normal joint with many types of prostheses.
What Are The Benefits Of A Knee Replacement?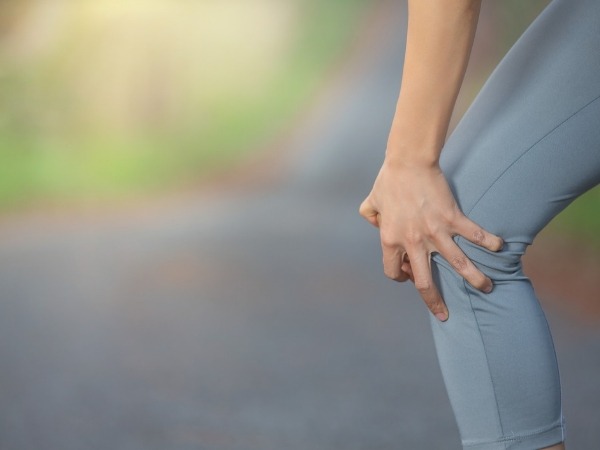 Pain Relief: This surgery relieves the pain that happens in knee joints. There are two types of knee replacements; total knee arthroplasty (TKA) and partial knee arthroplasty. TKA replaces both the femur and tibia while partial knee arthroplasties replace only the tibia. Both surgeries involve replacing the damaged joint with artificial parts.
Improved Mobility: After having this surgery, patients have improved mobility and range of motion. Patients who had this surgery were able to walk without crutches. Patients who had knee replacements were able to squat and kneel. However, they should avoid kneeling for long periods of time.
Better Quality of Life: Patients who had this surgery reported improvements in their quality of life. They felt less pain and could perform activities that they couldn't do before. After having this surgery, they were able to participate in sports and recreational activities.
Reduced Risk of Osteoarthritis: Having this surgery reduces the risk of osteoarthritis. Patients who had knee arthroplasty had lower rates of developing arthritis than those who didn't have knee replacement surgery.
Lower Costs: It costs less to have this surgery than to treat osteoarthritis. In fact, it is cheaper than treating osteoarthritis.
Get answers to all your questions about this surgery, and find out how much it will cost you
Knee Replacement Surgery Cost in India
KRS cost in India varies depending upon the type of knee prosthesis implantation and the hospital. The average cost of this surgery in India ranges between Rs. 1 lakh to Rs. 2 lakh. In India, the total knee replacement surgery cost includes the price of the operation, anesthesia, medical tests, implants, surgical instruments, hospital stay, physiotherapy, rehabilitation, doctor's fees, etc.
The Procedure
This procedure involves replacing the damaged joint cartilage and bone with artificial components. The surgeon removes the damaged portion of the knee joint and replaces it with artificial parts. After removing the damaged tissue, the surgeon cuts out the damaged cartilage and bone and then inserts the artificial joint. The surgeon may use screws, metal plates, cement, plastic spacers, and/or stem cells to hold the artificial joint in place.
The Recovery
After undergoing knee replacement surgery, patients need to take rest for at least 6-8 weeks. Patients should avoid heavy lifting and strenuous activities until they recover completely. Patients need to follow certain post-operative instructions after undergoing knee replacement surgery. These instructions include taking pain medication regularly, icing the operated area, performing exercises, and using crutches or walking aids.
The Surgery Hospital
In India, several hospitals offer knee replacement surgery procedures. These include Apollo Hospitals, Fortis Escorts Heart Institute, Max Healthcare, Narayana Hrudyalaya, Medanta Medicity, and many others.
Finally, The Surgery Results
Knee replacement surgery has good results for patients. The success rate of knee replacement surgery is about 90%. However, some complications can occur due to the surgery. Complications include infection, blood clots, nerve damage, and death.