All You Need To Know About Pain Management
Pain may be both debilitating and frustrating, as it can disturb sleep, work, everyday activities, and precious times spent with friends and family. It is a universal human experience; almost no one has not experienced pain in their lives. Surprisingly, despite its prevalence, it continues to be one of the most commonly sought-after causes for medical aid, as well as one of the most perplexing and under-addressed concerns in healthcare. The complication of this situation stems from the fact that one person's perception of the identical disturbing input might differ greatly from another's. Effective pain management is critical for regaining one's capacity to enjoy life fully. This detailed article will give you with all of the necessary pain management information.
What Is Pain?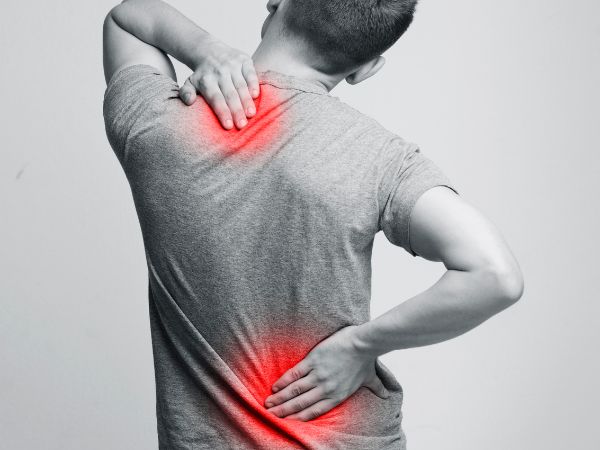 Have you ever wondered how you are having pain somewhere in your body, how did you come to know? Well, it is because pain gives signals to your nervous system that something is wrong. This is the body's way of alerting you to the presence of a problem. The discomfort and severity of the pain might vary. It can disrupt sleep, work, exercise, and spending quality time with friends and family. Chronic pain, on the other hand, is worse since it is not eased by pain medication.
Types Of Pain
Acute Pain: This type of pain is usually intense and short-lived. This is how the body alerts a person to injury or tissue damage. Treating the underlying injury usually resolves the acute pain. Breaking a bone or touching a hot surface can cause acute pain. During acute pain, there is immediate severe pain for a short period, sometimes described as a sharp pricking sensation. Acute pain triggers the body's fight-or-flight mechanism, often resulting in a faster heartbeat and increased respiratory rate.
Chronic Pain: Chronic pain lasts longer than acute pain. Often there is no treatment for it. It may be mild or severe. In chronic pain, the body keeps sending pain signals to the brain. Chronic pain can limit your mobility. Along with this, it can reduce your flexibility and strength. In this, even doing everyday tasks can be challenging. Pain that lasts for at least 12 weeks is called chronic pain.
This pain is often associated with diseases such as cancer or arthritis. It is more difficult to detect and treat. This pain can be constant like the pain in arthritis. It can also be intermittent like the pain in migraine. Intermittent pain occurs repeatedly but stops in between.
What Is Pain Management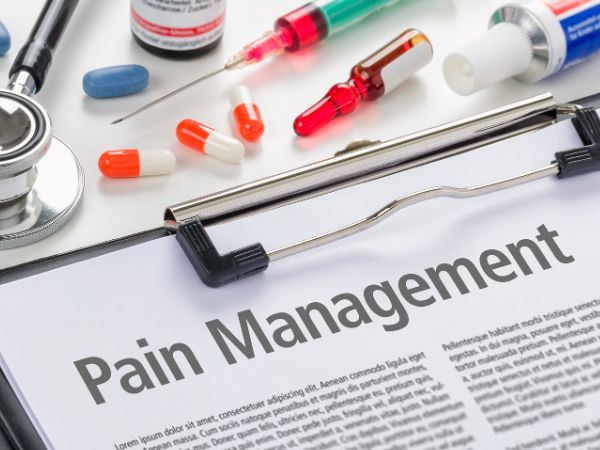 Pain management is a new contemporary medicine super-specialty. Under pain management, medicine will be given by injection wherever there is pain. Due to which the patient will get immediate relief from pain. The patient does not even need to be admitted to the hospital. Elderly people will benefit more from this pain management, which will work as a panacea for bone pain. Also, they will not need to take medicines.
Symptoms and Causes Of Chronic Pain
Immune System Deficiency:

If our immune system is weakened, we are more susceptible to illness. The infection enters our bodies as soon as we come into touch with a sufferer. Aside from that, it is usual to be allergic to dust or food. As a result, our digestive system suffers and the onslaught of external hazardous materials begins. This affects our kidneys and lungs and can subsequently be shown to be the source of chronic pain, or discomfort in any region of the body.

Arthritis is Also An Example of Chronic Pain:

Arthritis is also a disease associated with chronic pain, with which a person continues to struggle throughout his life. Actually, in this disease, uric acid increases in the body, which causes pain in all the joints of the body from head to toe. In many people, arthritis pain starts developing with age. This is a part of chronic pain, which starts at any time like old pain.

Old Injury:

Many times we become victims of an accident, but instead of a medical checkup, we treat ourselves at home. In such a situation our injury remains as it is. In such a situation, pain starts in our body. Usually, such pains start appearing more as soon as the winter season arrives.

Lower Back Pain:

Sitting for a long time often causes pain in the neck and lower back. Most people do not get it treated, which now turns into chronic pain. In such a situation, getting physiotherapy done under medical advice can prove to be very beneficial.

Headache:

Due to being busy with work day and night, the problem of headaches or migraines arises due to stress and anxiety. In this, pain starts appearing in any part of the head at any time. In such a situation, most people try to relieve their pain with medicines. But after some time even medicines do not prove to be very effective. This problem subsides for some time with the help of medicine, but it does not go away from its roots. If it is not treated properly, this problem can take the form of chronic pain.
How Does Persistent Pain Feel?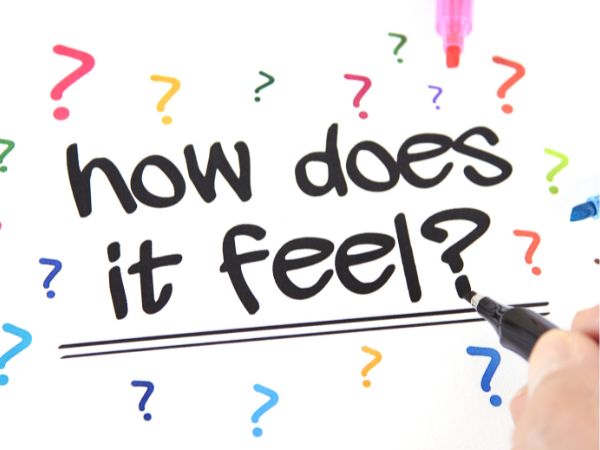 People who suffer from chronic pain describe their agony in a variety of ways, including:
Aching

Burning

Shooting

Squeezing

Stiffness

Stinging

Throbbing

Chronic pain frequently leads to additional symptoms and illnesses, such as:

Anxiety

Depression

Fatigue, or a persistent sense of being too weary

Insomnia, or trouble falling asleep

The mood changes
Top 4 Pain Management Techniques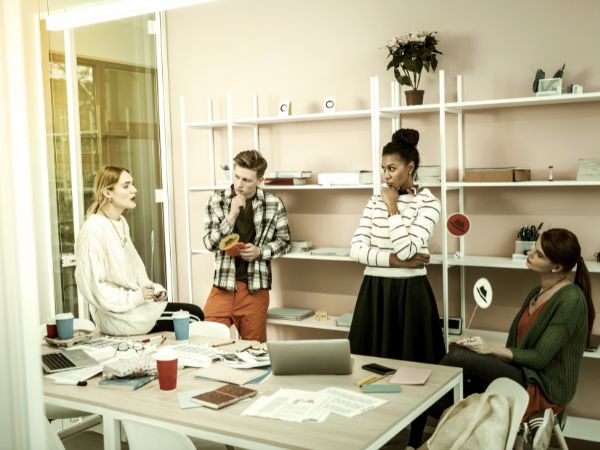 Take Special Care Of Diet:

To deal with chronic pain, it is important to take care of the patient's diet. It is important to include non-starchy vegetables as well as calcium and vitamin D-rich foods in the meal.

Avoid Stale Food:

Eat freshly cooked food instead of cooked food that is one or two days old. Apart from this, also avoid eating preserved food. Bacteria start growing in stale food and by repeatedly heating it, its compounds start changing, which spoils your digestive system.

Yoga Can Also Provide Relief:

Doing yoga and exercising regularly also strengthens the body. Yoga can help in handling pain in other muscles including shoulders, waist, etc.

Massage can also be effective:

Massaging with mustard, olive, and coconut oil can also provide relief from chronic pain to a great extent. This increases blood circulation and strengthens the muscles.
Understanding Non-pharmacological Pain Management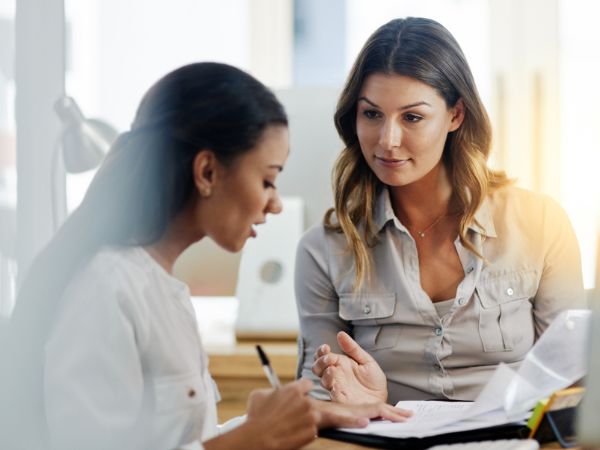 Non-pharmacological interventions (NPI) are any non-chemical therapies that assist the patient and are theoretically justified. NPI has been used as a medicinal therapy (before modern pharmacology) to improve quality of life, delay deterioration, or relieve pain. NPI also reduces health-care expenditures and has a low environmental effect. Non-pharmacological pain therapy refers to treatments that do not include the use of medications to treat pain. The goals of non-pharmacological interventions are to decrease fear, distress, and anxiety, to reduce pain, and to provide patients with a sense of control. The advantage of Non-pharmacological therapy is that it is less expensive, it does not have any side effects and it is safe as well. 
Treatment 
Exercising and Physical Treatment:

According to the American Society of Anesthesiologists, physical therapy comprises exercises and stretches aimed at increasing strength, flexibility, and mobility. This can aid in the relief of pain caused by musculoskeletal issues. Low-impact workouts such as swimming, walking, and gentle yoga are beneficial for complete body health and help alleviate pain in illnesses such as arthritis.

Hot Water and Ice Padding:

Heat treatment of any kind (for example, hot water bottles or hot baths) can assist in relaxing muscles and enhance blood flow. This might give pain relief from muscular strains or mild injuries. Cold packs or ice can relieve pain caused by edema or significant injuries by reducing swelling and numbing the region. Wrap an ice cube in a towel and place it on the afflicted region.

Acupuncture:

Acupuncture can also provide pain relief. It has long been used to treat pain in China. Thin needles are put into certain locations on the body to raise energy levels. Endorphins, a feel-good hormone, are released as a result of this. This aids in the alleviation of many forms of chronic pain.

Massage Treatment:

Massage is an ancient and efficient method of pain management in India. People have relied on massage therapy for pain treatment for a long time. Massage may help relax muscles, enhance blood circulation, and reduce tension, all of which can aid with pain alleviation.
Conclusion
Pain is an unpleasant sensation that is a subjective physiological and psychological experience. A good pain management program requires accurate pain evaluation as well as the deployment of appropriate therapies. Untreated pain can reduce patients' and their families' quality of life, increasing the load on healthcare workers and hospitals. There are two types of pain acute pain and chronic pain. And if we talk about Pain management is a new contemporary medicine super-specialty. Under pain management, medicine will be given by injection wherever there is pain. If someone is experiencing pain for a long period then they are suggested to consult the doctor.
Also Read:
The Ultimate Guide To Creatine Monohydrate
Top 6 Reasons For Not Eating Bananas On Empty Stomach
Home Remedies for Hip Pain: Top 7 Remedies to Try at Home!