Mediterranean Diet: Enjoy a Tastier, Healthier Life!
Uncover the Secrets of the Mediterranean Diet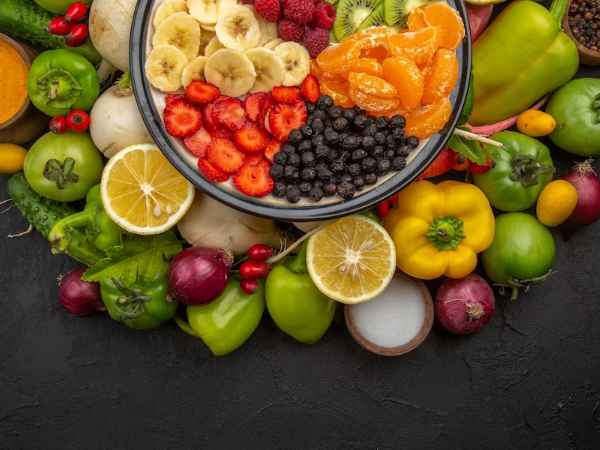 Do you want to join the thousands of people who have embraced the Mediterranean Diet and improved their overall health and well-being? The Mediterranean Diet has been praised for its ability to reduce the risk of illness. It also helps people lose weight in a healthy way. In this article, we'll provide a brief overview of the diet. We will discuss why it is such an effective and popular choice, and give tips on how you can get started today! 
What Is The Mediterranean Diet?
The Mediterranean diet is a way of eating that emphasizes local, seasonal foods that are full of beneficial nutrients. It has roots in traditional dishes from the countries around the Mediterranean sea region, including Greece, Italy, and Spain. As such it focuses on foods like fruits and vegetables, whole grains, legumes & nuts, fish & seafood as well as an occasional lean red meat. Healthy fats like olive oil are also included as part of this nutritional approach. 
Why Is The Mediterranean Diet So Good For You?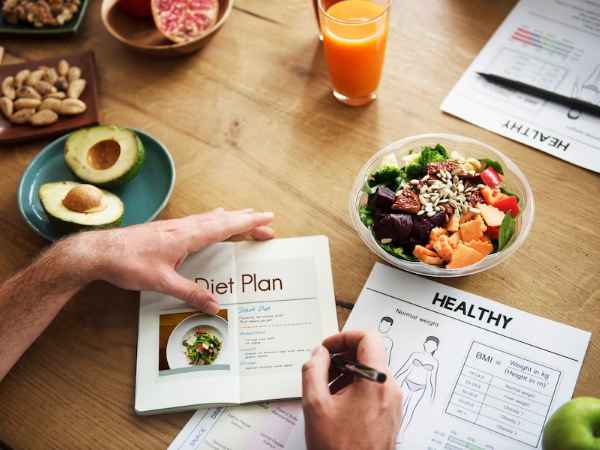 The benefits of being on the Mediterranean Diet are numerous. Studies have shown that it can reduce the risk of cancer, improve cardiovascular health by reducing inflammation throughout your body, and help protect against other chronic diseases like diabetes. Aside from these medical benefits, there is also a psychological impact — many find they eat healthier because they enjoy the journey rather than subjecting themselves to processed convenience food entirely bereft of nutrition or flavor.
The Mediterranean Diet is a great way to help prevent and even reverse the severity of fatty liver disease, a condition in which fat accumulates in the liver that can cause permanent damage. Healthy fats like olive oil, omega-3 fatty acids, and avocado are important components of this diet, as well as other foods like whole grains and legumes. Liver disease is on the rise, and those with fatty liver problems may benefit from a Mediterranean-style diet. Research has shown that the Mediterranean diet, which includes plenty of healthy fats from olive oil, nuts, and seeds, fruits, and vegetables, as well as lots of fish and seafood, is effective for fatty liver management. 
How Do I Get Started With The Mediterranean Diet Today?
The best way to start following the Mediterranean diet is by slowly introducing more nutritious foods into your daily intake while cutting back on higher-calorie options like fried or processed fare. It's also helpful if you keep track of what you eat with a calorie tracker or an app like MyFitnessPal – this helps you make sure that you're getting all the beneficial nutrition without too many empty extra calories in processed form snacks or vices like alcohol or sugary drinks.
If possible shop at local farmer's markets for fresh produce which may be better quality than those found at general grocery stores – but make sure to avail yourself of discounts coupons when available online for wherever you choose to purchase items from. Finally reaching out to community-based cooking classes organized near where one life could also be helpful since these classes often feature recipes geared towards different dietary needs—allowing us access to tasty yet healthy meals!
What Tips Can Help Stay Motivated To Follow A Mediterranean Diet?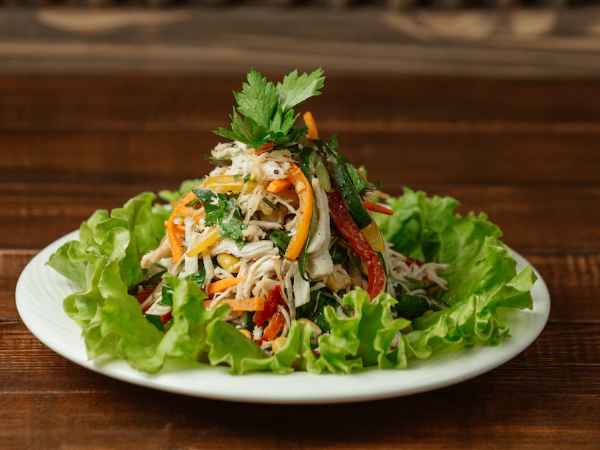 Eat More Fruits and Vegetables:

Fruits and vegetables should be the staples of your diet – they have nutrients, vitamins, minerals, fiber, and antioxidants, plus they provide energy without too many calories. Try to include a variety of colors when selecting fruits and vegetables, they contain different micronutrients needed for optimal health. Aim for five servings each day.

Enjoy Healthy Fats:

 The Mediterranean Diet includes healthy fats like olive oil and nuts instead of saturated fats found in red meat or trans fats found in processed foods like french fries or chips. Other healthy sources of fat include walnuts, almonds, flaxseed, avocados, and olives – all found in the Mediterranean Diet.

Eat Lean Protein Sources:

 Go for lean proteins such as skinless chicken breast or lean beef cuts instead of processed meats including salami or hot dogs which are high in sodium & preservatives that harm your health – these should be avoided altogether! Fish is also an excellent source of protein containing essential omega-3 fatty acids crucial for brain & heart health; aim to eat wild-caught fish at least twice a week such as salmon or sardines being some of the most nutrient-dense varieties available!

Don't Forget Your Whole Grains:

 Whole grain carbohydrates should make up about 40% of your diet – think quinoa instead of white rice (which has almost zero fiber) & wheat bread over sugary breakfast cereals or pancakes made from refined flour (high glycemic index). These slow-release carbohydrates will provide lasting energy plus supply important B vitamins needed by every cell in the body – so no more afternoon slumps!

Get Creative With Herbs & Spices:

The beauty about cooking with herbs & spices is that you can add tons of flavor without adding extra unwanted fat/calories/sugar etc. Try experimenting with oregano on roasted veggies or dill with grilled fish – get creative & enjoy experimenting until you find something you love! Not only do these ingredients help give dishes unique taste combinations but they can also contribute other nutritional components not found elsewhere such as anti-inflammatory properties due to certain phytonutrients many possess… Plus they help reduce the need for extra sodium since already flavorful enough!
Indian Recipes for The Mediterranean Diet
The Mediterranean diet is rich in flavors and ingredients, offering a variety of options for people from all over the world. Indian recipes can offer even more delicious options to enjoy a wide range of flavourful dishes. Here are some tips for enjoying the most out of Mediterranean diet recipes with an Indian flavor. 
Choose Healthy Fats: Olive oil and Avocado- 

When it comes to healthy fats, two main Mediterranean ingredients come to mind: olive oil and avocados. Not only are they excellent choices in cooking, but they also make great salad dressings and toppings!

Experiment with Spices- 

The traditional Mediterranean diet includes flavors and aromas like cumin, turmeric, garam masala, and others that you could easily incorporate into your vegan meals. Indians have some unique spices compared to the rest of the continent, so don't be afraid to experiment a little bit! You could find many exciting vegan options incorporating these spices into your meals – like dhokla or Pani puri with tahini sauce.

Add Lentils as Proteins-

 Indian cuisine is based around legumes such as lentils or green peas which represent an excellent protein source that doesn't derive from animals (like meat or dairy). Incorporating lentils into your meal plan can create more vegetarian and vegan-friendly options while still delivering plenty of vitamins, minerals, and proteins necessary for any balanced diet. Furthermore, lentils require much less water than animal agriculture making them one of the key ingredients when talking about sustainable diets!

Include Grains Into Your Diet-

 Traditional Indian Cuisine often revolves around wheat-based staples such as chapati or parathas. Wheat is usually one of the healthiest grains around due to its vitamin B content which helps support red blood cell production. However, always remember if you have celiac disease you should not consume grain. Other grains typical from India include rice varieties such as basmati or biryani along with couscous which pairs nicely with black beans in vegan recipes – all good sources of fiber critical for normal digestion function.
Get Creative With Your Seasoning Blends India brought to the world amazing seasoning blends made up of a myriad range of spices that come together into famous specialties such as chutney or garam masala powder among others.