Muscle Knot: Cause, Symptoms, Prevention
Introduction of Muscle Knot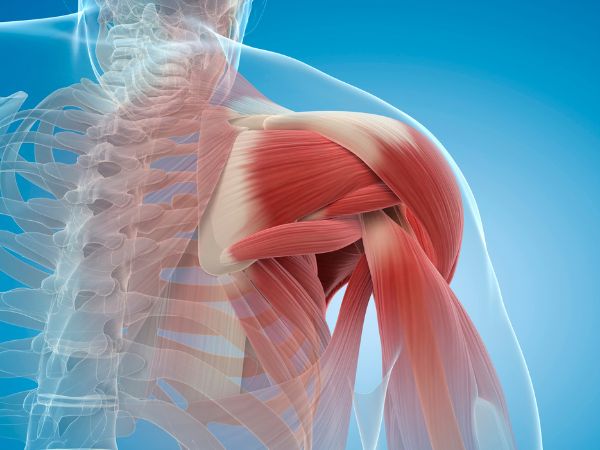 You have undoubtedly had a muscle knot if you've ever had pain in your back, neck, or beneath your shoulder blade. The term implies that the muscle is twisted or kinked, yet this is not the case. Knots are often a sort of spasm in which a little section of a muscle tenses up. This strain is frequently uncomfortable or in other words, we can say that a muscle knot is a painful or uncomfortable area of the muscle. It feels tight and achy, and it usually occurs in the upper back or legs. They're not normally dangerous, although they can be annoying. Muscle knots can be an indication of a long-term (or chronic) pain issue in rare situations.  In this blog, we are going to discuss everything you need to know about muscle knots. Therefore if you are looking to seek information regarding this topic then it is suggested to read this blog till the end.
Understanding Muscle Knot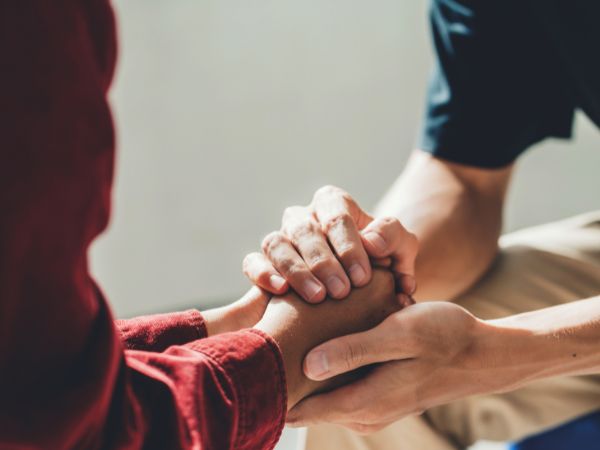 First and foremost, let me clarify what muscle tissue is. Muscle fibers in our bodies run in all directions, and muscles are piled on top of each other from our heads to our toes. This is a positive thing, as it is the reason humans can bend, twist, dance, and participate in sports. Our muscles are designed to be supple, robust, and demanding. However, we can lose our mobility and flexibility if we sit at a computer all day in the same posture, if we hurt ourselves, or if we are chronically dehydrated. The muscle fibers begin to cling together and become attached. 
However, a muscle 'knot' is the new hard and lumpy sensation and is sometimes referred to as a trigger point or myofascial pain. It's an area of overexcited muscle tissue that gets tight, and it gets tight for a variety of reasons, including repetitive stress, overuse, poor posture, and overtraining as an athlete. It is a specific localized location where the muscle does not relax as it should. Muscle strain can put pressure on nerves and create discomfort. And the discomfort may not be restricted to the tight muscle. Some muscle knots in the upper back, particularly around the trapezius and scapular areas, can refer up to the ear and cause headaches. Muscle knots can form anywhere, although they are most typically found between the shoulder blades and upper back, as well as in the lower thigh. It's usually a muscle that has been overworked or is in an incorrect posture. Repetitive motion is a typical cause, whether you're playing sports (particularly ones that need repetitive motions, such as rowing), bent over a computer all day, or working in a physically demanding vocation, such as painting.
Cause of Muscle Knot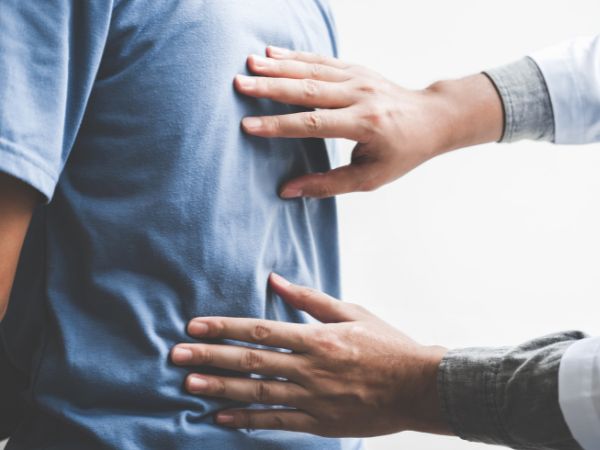 Muscle knots form when a group of muscles has been in an uncomfortable posture for an extended period or when they are inflamed by repetitive motions. Muscle knots can be induced by the following factors:
A sedentary way of life

Poor sitting or standing posture 

Excessive muscular usage, such as carrying heavy things or performing repeated activities.

Muscle injury, such as a break, strain, or twist

Dehydration

Unhealthy dietary habits

Anxiety and stress cause tension
 Symptoms For Muscle Knot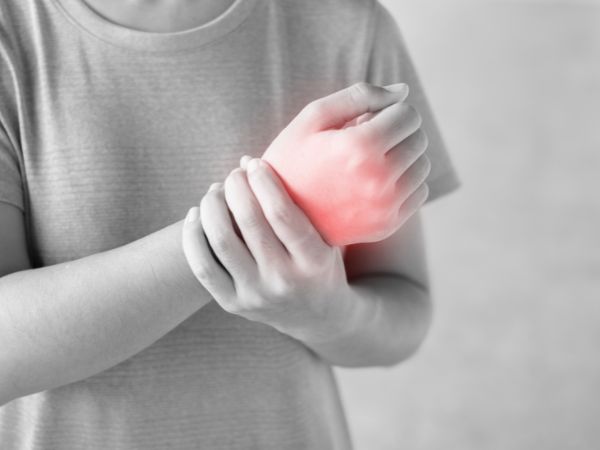 Muscle knots have the appearance of tiny, sensitive lumps or nodules. Knots can be subtle and present deep inside the muscle, and a person may need to press firmly into the connective tissue to feel the knots or trigger points.
Muscle Knot symptoms include:
Toothache

Anxiety and Depression

Having difficulty sleeping

Headache 
Muscle knots can also produce the following symptoms:
jaw ache

lower back ache

Tinnitus (ringing in the ears) and tension headaches
Risk Factors Of Muscle Knot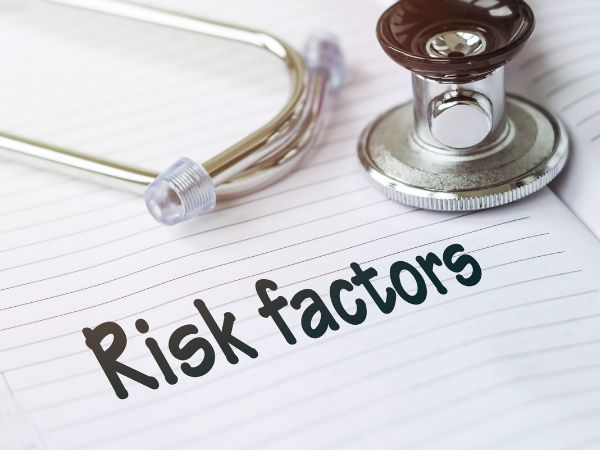 Doctors have found many risk factors for those who are predisposed to trigger points such as: 
Joint issues and injuries in the past

Biomechanical disproportion

Being obese or being overweight

Insomnia or trouble sleeping

Aberrant respiratory mechanics due to improper posture

Sedentary kind of life
Treatment For Muscle Knot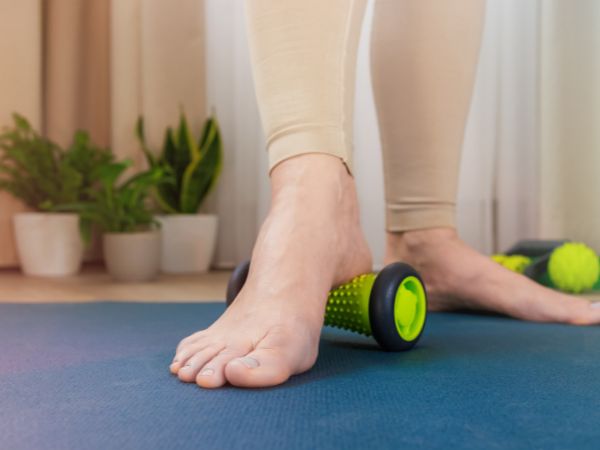 Mentioned below are the following treatment options for muscle knots: 
Stretch:

 Getting up and moving or doing simple stretching exercises can sometimes help to ease a knotted muscle caused by staying in an unpleasant posture for too long. Stretching might also help to avoid knots. If you see particular places often knotting up, consult your doctor about exercises to relax those muscles and reduce the likelihood of new knots.

Heat and Ice:

The majority of muscular discomfort responds favorably to alternating cold and heat. Apply an ice pack to the affected area for a few minutes before switching to a warm compress or heating pad. If you observe that one appears to assist more than the other, go with your gut instinct.  

Massage Of Trigger Points:

Firm pressure can sometimes induce muscular release. You can apply pressure with your hands or a foam roller. Simply locate the knot and apply as much pressure as you can stand. Repeat this several times a day until the muscle is relieved.  

Massage By a Professional:

A massage from a trained massage therapist may be beneficial. Inform them of the location of the knot and what may have caused it. Your therapist can concentrate on that muscle and identify any places nearby that may be contributing to the discomfort.‌‌
Home Remedies For Muscle Knot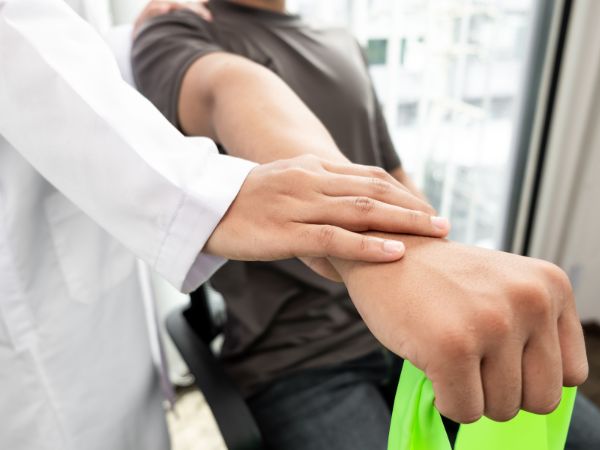 Mild exercise treatment, such as swimming, walking, and cycling, to release stiff muscles by placing a cloth-covered heat pad or ice pack on the afflicted region. 

Yoga involves extending the muscles and deep breathing.

obtaining more sleep at night and food adjustments to lower inflammation.

 Spending at least 15 to 30 minutes a day on relaxation techniques like meditation or gentle yoga can also help to get rid of muscle knots.
Prevention Methods For Muscle Knot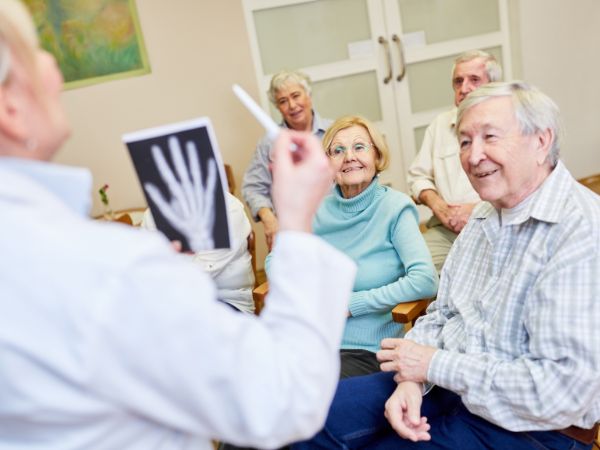 Poor posture and inactivity are common causes of muscle knots. Muscle knots can be avoided by maintaining excellent posture and engaging in frequent physical activity. Many knots form as a result of recurrent muscular stress, thus a person may choose to participate in a variety of activities to avoid overuse of the same muscles. Depending on ability, activities might include swimming one day and strolling the next.
Furthermore, myofascial trigger points are more prevalent in times of psychological stress.
As a result, making efforts to alleviate stress is essential. Practices like meditation, mindfulness, deep breathing methods, yoga, and regular exercise, according to Trusted Source, may help prevent their growth. When exercising or working, a doctor or physical therapist can assist in ensuring proper posture. Evaluating techniques to improve posture and form might help a person avoid muscular strains and knots.
Conclusion
Muscle knot is the new hard and lumpy sensation and is sometimes referred to as a trigger point or myofascial pain. Muscle knot does not allow the muscle to relax as it should. Muscle strain can put pressure on nerves and create discomfort. And the discomfort may not be restricted to the tight muscle. Poor sitting or standing posture and excessive muscular usage, such as carrying heavy things or performing repeated activities can cause this problem. Simple home treatments, self-massage, and stretching may sometimes be used to relieve muscle knots or myofascial trigger points. Some knots, on the other hand, might cause persistent discomfort and incapacity, interfering with a person's daily life and activities.
Also Read: