Natural Exfoliators For Face That Revitalizes Dull Skin!
Introduction to Natural Exfoliators for Face
Natural exfoliators for the face are super in when it comes to a beauty skincare regime. If you're looking for something a bit more natural and gentle to add to your skincare routine, then consider introducing natural exfoliators for the face. Natural exfoliators are an excellent way to clear away dead skin cells, refresh the complexion, and stimulate skin cell regeneration for a glowing complexion.
Here is some information about natural exfoliators for the face that can help you achieve beautiful results.
What Are Natural Exfoliating Ingredients?
Natural exfoliants are ingredients found in nature that work to gradually slough away dead skin cells without irritating or over-scrubbing as many chemical-based exfoliants can often do. Some of the most common plant-based ingredients used as natural exfoliants include apricot kernel oil, walnut shells, oats, and sugar. Other popular alternatives include loofahs and pumice stones.
Benefits of Using Natural Exfoliators For Face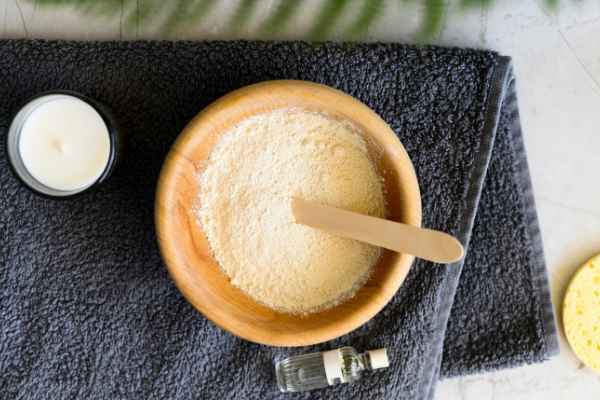 The main benefit of introducing natural exfoliants into your skincare routine is that they are much gentler on the skin than traditional forms of physical cleansing such as chemical peels or scrubs. This makes them suitable even for sensitive skin types which may be reactive to harsher chemicals or treatments.
Additionally, many natural exfoliants contain additional extracts and oils which provide an extra boost of vitamins, minerals, antioxidants, and fatty acids which can nourish and hydrate your complexion for greater long-term health benefits.
Natural Exfoliation Tips
When using any form of harsh physical cleansing tool or product it's important to follow basic safety guidelines so that you don't damage your delicate facial tissues:
Start slowly:

 Begin by gently massaging products into your skin with light pressure rather than vigorously scrubbing from the start in order to get used to the sensation against your face.

Follow with lotion:

 After rinsing off all cleansers and residue it is important to finish up with a moisturizer or other hydrating lotion in order to keep skin hydrated and protected against potential further damage caused by rubbing or tugging.

Limit use:

 Use only once or twice per week as overuse could end up exacerbating irritation rather than improving it by stripping away too many important barrier lipids at once.
For those looking for gentle yet effective solutions to excess dead skin buildup from time to time look no further than plant-powered solutions with high concentrations of safe ingredients such as those discussed here today!
Overview of the Best Ingredients for Natural Exfoliators
Natural skin exfoliation is an excellent way to keep the skin healthy and glowing. Different types of natural exfoliators use ingredients found in your kitchen or garden. This makes them easy to find with no need to buy expensive products from a store. Popular ingredients like sugar, sea salt, coffee grounds, oats, and citrus fruits can be combined together safely to create a powerful scrub.
When used regularly, these homemade recipes can remove dead cells from the surface of your skin. They can also stimulate new cell production.
Tips on how to use the exfoliator correctly
Exfoliating your skin is an essential part of a good skincare routine, as it helps to remove dead skin cells and promote healthy cell turnover. When using an exfoliator, it's important to be gentle. Don't scrub too hard as this can damage the skin. Start by wetting the skin with warm water. Then massage the exfoliator in circular motions for about 30 seconds before rinsing off with lukewarm water.
Make sure to apply a moisturizer afterward. As this will help improve hydration and make sure your newly revealed skin stays soft and supple.
Exfoliator for Oily Skin
By using a face scrub designed specifically for oil control, you help reduce excess oil. Remove dead skin cells from the surface and promote cell turnover. Which helps keep your skin looking healthy and radiant. A good exfoliator for oily skin should contain effective natural ingredients.
Such as alpha hydroxy acids or gentle scrubbing beads to gently wash away pore-clogging oil and sebum. It's important to find a balance when it comes to exfoliating oily skin. Not too much and not too little. So make sure to use a quality product that won't strip away natural oils that your skin needs.
Exfoliator for Dry Skin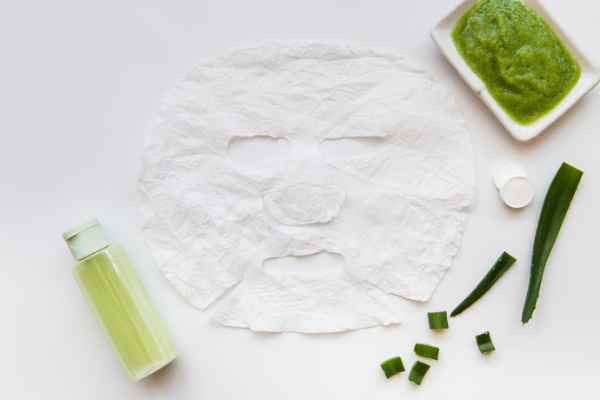 Exfoliating is an important step in any skincare routine, especially for those with dry skin. Dry skin can often feel rough and flaky, and exfoliating helps to remove dead skin cells and reveal smoother, softer skin. When choosing an exfoliator for dry skin, it's important to choose a gentle formula that won't strip the skin of its natural oils.
Look for exfoliators that contain moisturizing ingredients such as hyaluronic acid or glycerin, and avoid harsh scrubs that can cause irritation. Regular exfoliation can help to improve the texture and appearance of dry skin, leaving it looking and feeling healthier.
Explanation of why you should switch from chemical-based exfoliators to natural exfoliators 
Chemicals In Traditional Exfoliators Can Be Harsh On Your Skin: 

Traditional exfoliators often contain ingredients such as alpha hydroxy acids (AHA) and beta hydroxy acids (BHA). These chemical-based ingredients can be too harsh on sensitive skin, potentially leading to irritation or even burning sensations when used in concentrated levels. Natural alternatives are much gentler on your skin.

Natural Exfoliants Contain Nutrients That Enhance Skin Health: 

The most common type of natural exfoliant is a scrub made with granules derived from natural sources like ground nut shells or seeds. But unlike traditional chemical-based products, these scrubs contain additional nutrients derived from fruits, herbs, and other plants that can help nourish your skin while you're removing dead cells. Natural exfoliants also typically include nourishing oils or butter which coat the scrub particles to protect your skin during use.

Using Natural Products Is More Environmentally Friendly: 

Certain synthetic ingredients used in traditional exfoliators may be considered toxic and/or non-biodegradable, making them particularly harmful if they find their way into the environment through our water or air systems. Switching over to natural products reduces this risk significantly, as these products are formulated without any potentially hazardous substances and usually decompose quickly with minimal environmental impact.

Natural Exfoliants Can Help With Hyperpigmentation and Uneven Skin Tone: 

Natural scrubs made with fruit enzymes like papaya and pineapple are gentle enough for daily use. They provide an easy solution to brightening up dull complexions caused by hyperpigmentation. 
Demonstration of DIY Natural Exfoliator For Face Recipes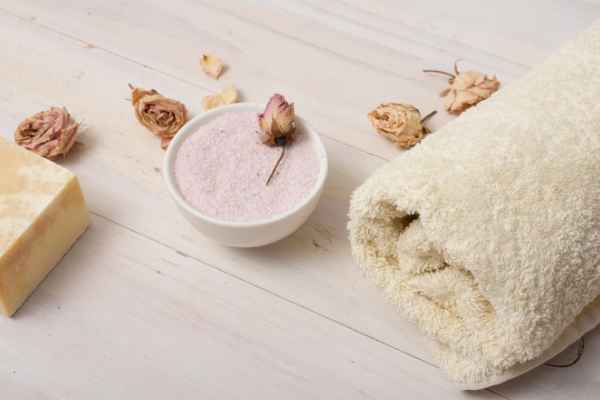 Natural exfoliators are a great way to rejuvenate your skin and give it a healthy glow. With a few simple ingredients found in your kitchen, you can create your own DIY natural exfoliating recipes. For example, a sugar scrub made with brown sugar and coconut oil can help to remove dead skin cells. And it also moisturizes the skin.
A coffee scrub made with coffee grounds and olive oil can help to reduce the appearance of cellulite. Eventually improving circulation. These natural exfoliators are not only effective but also inexpensive and environmentally friendly.
Why You Should Not Overuse Your Exfoliant?
Exfoliating is a great way to remove dead skin cells and leave your skin feeling smooth and refreshed. However, it is important to not overuse your exfoliant. Over-exfoliating can lead to skin irritation, dryness, and sensitivity.
It can also strip away the natural oils that your skin needs for protection and hydration. Do not use exfoliate more than once or twice a week, depending on your skin type. It is also important to listen to your skin and adjust your exfoliating frequency accordingly.
What Types of Natural Exfoliators for Face Are Available?
There are various types of natural exfoliators available. Including physical exfoliators such as sugar scrubs, salt scrubs, and coffee grounds that physically remove dead skin cells. Chemical exfoliators, such as alpha-hydroxy acids (AHAs) and beta-hydroxy acids (BHAs), work by dissolving dead skin cells and unclogging pores.
Enzyme exfoliators, such as papaya and pineapple enzymes, break down dead skin cells and promote cell turnover.
Conclusion: Revitalize Your Skin with Natural Exfoliation
If you're looking for a way to rejuvenate your skin, natural exfoliation could be the answer. Exfoliation helps to remove dead skin cells, revealing brighter, smoother skin underneath. Natural exfoliants, such as sugar, oatmeal, and coffee grounds, provide a gentle way to exfoliate.
Without harsh chemicals or synthetic ingredients. By incorporating natural exfoliation into your skincare routine, you can improve the texture and appearance of your skin. While also promoting healthy skin cell turnover. So why not give it a try and see the difference it can make for your skin?