Natural Sweat Smell: Why It's Okay to Smell Like You?
Introduction to the topic of natural sweat smell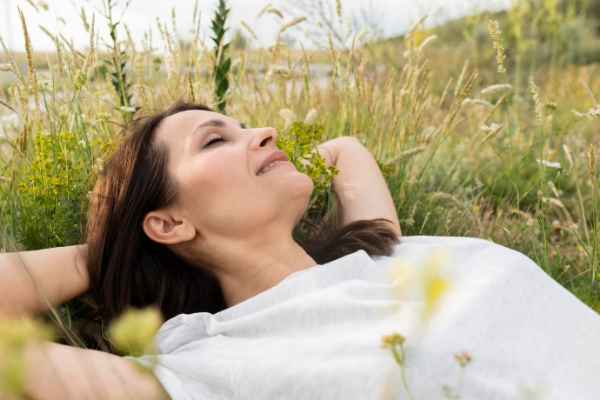 In this article, we will discuss natural sweat smell and why it is ok to smell like you. Sweating is a normal and healthy bodily function that helps regulate body temperature. However, the smell that comes with sweating can sometimes be unpleasant. This is because sweat itself is odorless, but when it comes into contact with bacteria on our skin, it can produce an unpleasant smell. 
Understanding the Science of Sweat
Natural Sweat Smell is produced by sweat glands located in the skin. There are two types of sweat glands: eccrine glands and apocrine glands. Eccrine glands are found all over the body and produce sweat that is mostly water and salt. Apocrine glands, on the other hand, are found in areas with hair follicles, such as the armpits and groin, and produce a thicker sweat that contains proteins and fatty acids. It is this type of sweat that is more likely to produce an odor.
The Role of Bacteria in Sweat Smell
As mentioned earlier, sweat itself is odorless. However, when it comes into contact with bacteria on our skin, it can produce an unpleasant smell. The bacteria break down the proteins and fatty acids in our sweat, producing compounds that have a distinct odor. This is why areas of the body with more bacteria, such as the armpits and groin, are more likely to produce a strong odor.
Factors that Affect Sweat Smell
There are several factors that can affect the smell of our sweat. Diet, for example, can play a role. Certain foods, such as garlic and onions, can cause a strong odor in sweat. Hormones can also play a role, as hormonal changes during puberty or menopause can lead to an increase in sweat production and a change in smell. Stress and anxiety can also cause an increase in sweat production, which can lead to a stronger odor.
The different types of sweat glands and their functions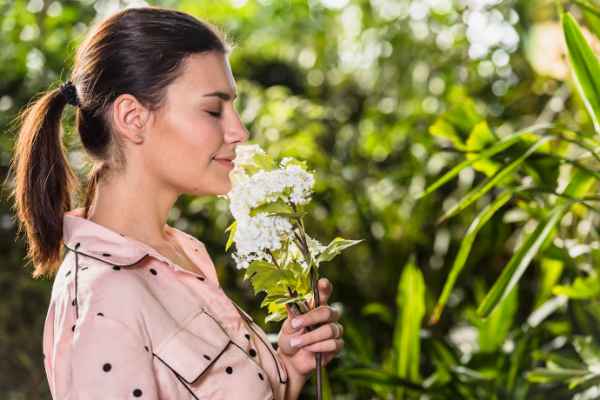 Eccrine Sweat Glands: 

Eccrine sweat glands are the most common type of sweat gland in our body. They are found all over our skin and are responsible for regulating our body temperature. These glands secrete a watery, odorless fluid that cools our body as it evaporates from the skin's surface. Eccrine sweat glands are also involved in maintaining the balance of electrolytes in our bodies.

Apocrine Sweat Glands:

 Apocrine sweat glands are found in specific areas of our body, such as the armpits and groin. Unlike eccrine sweat glands, apocrine glands secrete a thicker, milky fluid that contains proteins and lipids. This type of gland is activated during puberty and is responsible for producing body odor. The bacteria on our skin break down the proteins and lipids in the sweat, which produces a distinct odor.

Ceruminous Glands:

 Ceruminous glands are found exclusively in our ears and produce earwax. This type of gland secretes a waxy substance that helps protect our ears from dust, dirt, and bacteria. Ceruminous glands also prevent our ear canal from drying out and becoming irritated.

Mammary Glands:

 Mammary glands are responsible for producing milk in female mammals. The composition of milk changes throughout lactation to provide the necessary nutrients for the growing infant.

Sebaceous Glands:

 Sebaceous glands are not technically sweat glands, but they are closely related. These glands secrete an oily substance called sebum that helps lubricate our skin and hair. Sebum also helps protect our skin from drying out and becoming irritated. Overactive sebaceous glands can lead to oily skin and acne.
How our diet and lifestyle can affect our sweat smell?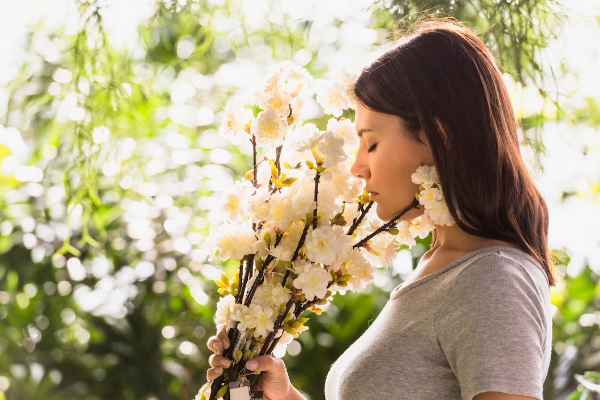 What We Eat Matters:

 The foods we eat can have a significant impact on our sweat smell. Similarly, spicy foods can cause sweat to smell differently because of the capsaicin they contain. On the other hand, eating a diet rich in fruits and vegetables can help reduce body odor because they contain antioxidants that help eliminate toxins from the body.

Hydration is Key:

 Drinking enough water is crucial for maintaining a healthy body and reducing sweat odor. Drinking water throughout the day helps dilute sweat and flush out toxins from the body, reducing the likelihood of developing body odor.

Stress Management:

 Stress can also affect our sweat smell. Practicing stress management techniques such as meditation, yoga, or deep breathing can help reduce stress levels and, in turn, reduce sweat odor.

Personal Hygiene Habits:

 Maintaining good personal hygiene habits is essential for reducing sweat odor. Showering regularly and using soap can help remove bacteria from the skin's surface and reduce the likelihood of developing body odor. Wearing clean clothes made from breathable fabrics can also help reduce sweat odor by allowing air to circulate and keeping the skin dry.
The cultural stigma around sweat and body odor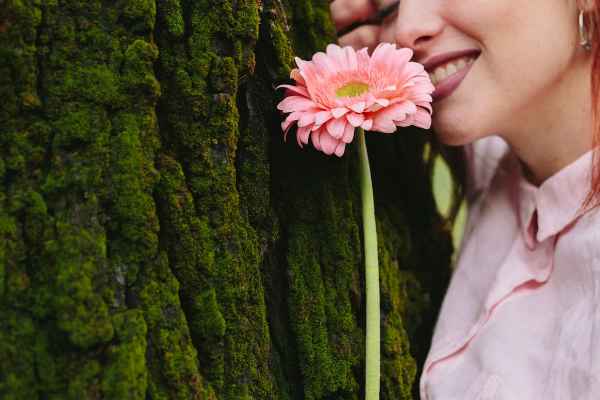 The cultural stigma around natural sweat smell varies across different societies. This cultural stigma often leads to individuals feeling ashamed or embarrassed about their sweat and body odor.
The cultural stigma around sweat and body odor has a significant impact on individuals. Many people feel self-conscious and anxious about their body odor, which can affect their confidence and social interactions. Some individuals may avoid certain activities or social situations due to their fear of sweat and body odor, which can lead to social isolation and depression.
To combat the cultural stigma around sweat and body odor, it is essential to educate people about the importance of sweating and the natural variations in body odor. It is also important to encourage people to practice good hygiene by showering regularly, using deodorant, and wearing clean clothes. Additionally, society should work to promote body positivity and self-acceptance, regardless of sweat and body odor.
Embracing and celebrating our natural sweat smell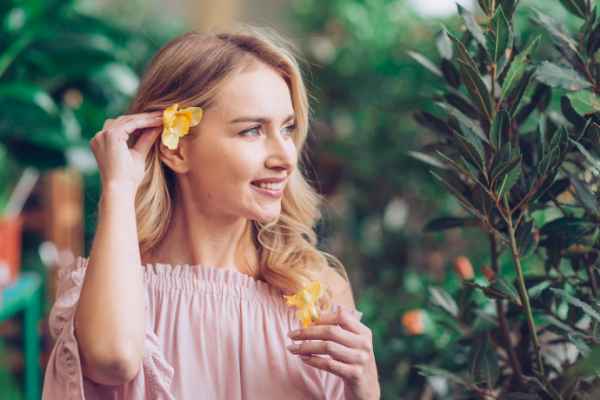 First of all, it's important to understand that sweat itself doesn't actually have a smell. It's the bacteria on our skin that break down the sweat and creates an odor. This means that everyone's sweat smells different based on their unique microbiome. So, instead of trying to cover up our natural scent with artificial fragrances, why not embrace and celebrate our individuality? 
One way to do this is by choosing natural deodorants that don't contain harmful chemicals or synthetic fragrances. These products allow your body to sweat naturally while keeping odor at bay. 
Another way to embrace your natural sweat smell is by changing your mindset. Instead of feeling embarrassed or self-conscious when you start to sweat, remind yourself that it's a completely normal bodily function. Sweat helps regulate our body temperature and flush out toxins – it's actually a good thing! 
You can also try reframing your perception of sweat by engaging in activities that make you sweat intentionally. Exercise, saunas, and hot yoga are all great ways to embrace your natural sweat and feel proud of your body's ability to work hard. 
Lastly, remember that everyone sweats and everyone has a unique scent. Instead of judging others for their natural smell, let's celebrate our differences and appreciate the beauty in our individuality.
Tips for managing sweat and body odor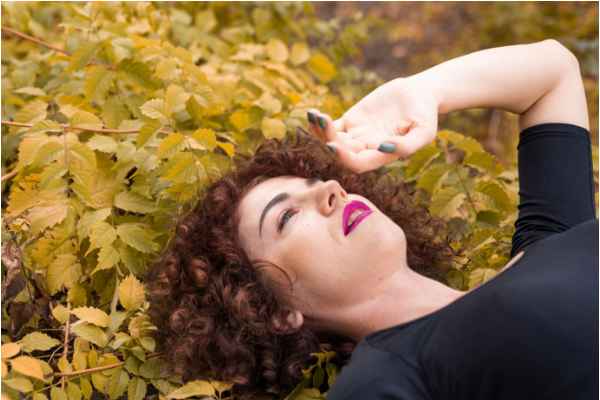 Use an Antiperspirant:

 Antiperspirants are designed to reduce sweating by blocking sweat glands. Look for antiperspirants that contain aluminum chloride or aluminum zirconium, as these are the most effective ingredients for reducing sweat production. Apply antiperspirant to clean, dry skin before bed to give it time to work overnight.

Wear Breathable Fabrics:

 Wearing breathable fabrics like cotton, linen, and bamboo can help reduce sweating and prevent body odor. These fabrics allow air to circulate around your skin, which can help keep you cool and dry. Avoid synthetic fabrics like polyester and nylon, as these tend to trap moisture and can make you feel sweaty and uncomfortable.

Shower Daily:

 Taking a shower every day can help remove sweat and bacteria from your skin, which can help prevent body odor. Use a gentle soap or body wash and be sure to pay extra attention to areas like your underarms and feet, where sweat tends to accumulate. After showering, make sure you dry yourself thoroughly to prevent moisture from lingering on your skin.

Use Sweat-Blocking Products:

 There are a variety of products on the market that are designed to help reduce sweating and prevent body odor. For example, sweat-wicking undershirts can help absorb moisture and keep you dry, while foot powders can help prevent sweat and odor in your shoes. Look for products that contain ingredients like talc, cornstarch, or baking soda, as these can help absorb moisture and reduce odor.

Watch What You Eat:

 Certain foods can make you sweat more or contribute to body odor. Spicy foods, caffeine, and alcohol are all known to increase sweating, while foods like garlic and onions can contribute to body odor. Try to avoid these foods or limit your intake if you're concerned about sweating or body odor.
Managing sweat and body odor can be a challenge, but with these tips, you can stay fresh and confident all day long. Remember to stay hydrated, wear breathable fabrics, and use sweat-blocking products to help reduce sweating and prevent body odor.
Conclusion emphasizing the importance of self-acceptance and body positivity
Self-Acceptance Leads to Happiness:

 Self-acceptance means loving yourself for who you are, flaws and all. It's about embracing your imperfections and realizing that they make you unique and special. When you accept yourself, you become more confident and happy. You no longer feel the need to compare yourself to others or seek validation from external sources. Instead, you are content with who you are and what you have to offer.

Body Positivity Promotes Healthier Habits:

 Body positivity is about celebrating all body types and sizes, and recognizing that everyone deserves to feel good in their own skin. It's not about promoting an unhealthy lifestyle or ignoring the importance of exercise and nutrition. Instead, it's about focusing on the positive aspects of your body and treating it with kindness and respect. When you have a positive relationship with your body, you are more likely to make healthier choices that benefit your overall well-being.

The Importance of Media Representation:

 Media representation plays a huge role in shaping our perceptions of beauty and body image. We need to see more people of different races, sizes, ages, and abilities in advertisements, movies, and TV shows. When we see a variety of body types represented, we are more likely to accept and celebrate our own bodies.