Nitric Oxide: Effectiveness, Benefits & Risks
Introduction to Nitric Oxide
Nitric oxide, or NO, is a gaseous signaling molecule that exists naturally in the human body and it has a profound effect on many bodily processes. In addition to its cardiovascular benefits, nitric oxide can also play an important role in numerous other biological processes such as brain function, immune support, energy metabolism, and muscle growth. Nitric oxide is produced in the body by enzymes known as Nitric Oxide Synthases (NOS). These enzymes convert molecules such as nitrate and arginine into NO. The NO molecule then interacts with specific proteins on the surface of cells known as receptors which trigger various cellular responses depending on the type of receptor it binds to. These signals can modulate blood vessel diameter, muscle contraction, and neural function amongst other things.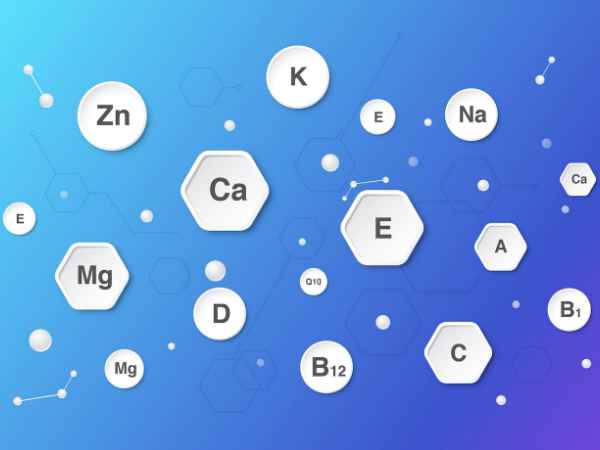 Quick Facts:
Cardiovascular system & endothelium health: 

Nitric oxide is necessary for proper cardiovascular system function due to its critical role in keeping vessels dilated and preventing calcification and hypertension. NO also helps to improve endothelial cell integrity, which improves cellular metabolism and normalizes blood pressure levels.

Immune system health & cancer prevention:

 Nitric oxide aids the immune system by increasing white blood cell count, thus aiding in reducing inflammation processes associated with certain autoimmune disorders and helping to reduce allergic reactions from foreign substances like pollen and other environmental irritants. Nitric oxide also has anti-tumor effects, inhibiting tumor growth and metastasis resulting from cancerous cells that can no longer be removed surgically.

Circulatory system health & detoxification:

 In addition to its protective roles during circulation, NO also helps maintain healthy cholesterol levels by preventing lipoprotein accumulation on arterial walls caused by poor diet or elevated fat levels in the bloodstream.NO also facilitates other circulatory functions including enhancing oxygenation of organs, aiding digestion through improved saliva production as well as assisting with detoxification processes through stimulating bile production which can help clean out toxins or potential carcinogens lodged within our digestive tracts.

Nerve transmission & brain functions:

 NO is essential for nerve fibers to generate signal transmissions; ample NO means better neurological functioning throughout the entire body–particularly within the brain where it plays a role in maintaining synaptic vitality via receptor sensitivity modulation–which results in improved cognitive performance such as focus, memory recall and motor coordination associated with agility tasks or activities requiring quick decision-making capabilities.
Overview of its production & uses in the body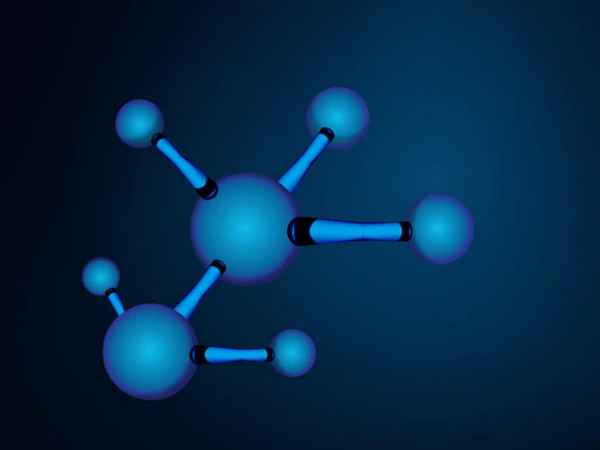 Conveying Signals through the Body – 

Nitric oxide (NO) is a very small molecule that conveys signals throughout the body. NO helps transmit information between cells and medications to affect biochemical events within and outside of cells, resulting in improved health for those who consume it.

Enhancing Exercise Performance –

 NO plays a role in improving exercise performance by increasing circulation and oxygenation of the body's working muscles during physical activity. When nitric oxide is present, blood vessels relax resulting in increased blood flow and delivery of vital nutrients.

Lowering Blood Pressure –

 Nitric oxide can decrease arterial stiffness making it easier for the heart to pump blood throughout the body.
Its role as a neurotransmitter, vasodilator, and immune system regulator
Neurotransmitter:

 Nitric oxide (NO) is an important neurotransmitter that is involved in a number of processes in the central nervous system including memory, learning, and cognition.

Vasodilator:

 As a vasodilator, NO has powerful effects on blood pressure regulation. This can be beneficial for athletes who may experience spikes in their blood pressure during intense exercise. By regulating blood flow, NO prevents systolic or diastolic hypotension and helps maintain healthy blood pressure levels even during periods of high physical activity.

Immune System Regulator:

 NO has been shown to play an important role in both innate and adaptive immune responses as it serves to regulate inflammation by suppressing cytokine production, dendritic cell maturation, and 

T-cell

 proliferation. It is also integral to the body's defense against multidrug bacterial infections by helping activate neutrophils which serve to destroy bacteria.

Anticancer Agent:

 The antifungal properties of nitric oxide are being explored for their potential use as an anticancer agent due to its ability to affect cancer cell metabolism and growth rate through numerous pathways such as apoptosis induction, mTOR pathway blockage, autophagy activation, and cell cycle arrest at G1 phase with strong cytotoxicity effects towards tumor cells.

Cardioprotective Effects:

 NO has cardioprotective characteristics which help reduce high cholesterol levels through its antihyperlipidemic action and inhibit platelet aggregation by promoting vasodilation within the vascular endothelium thus decreasing overall preload on the cardiovascular system from atherosclerosis progression or thromboembolism episodes with improved cardiac function observed over time with increased NOS activity in experimental animal studies.
Health Benefits Associated with Nitric Oxide Supplementation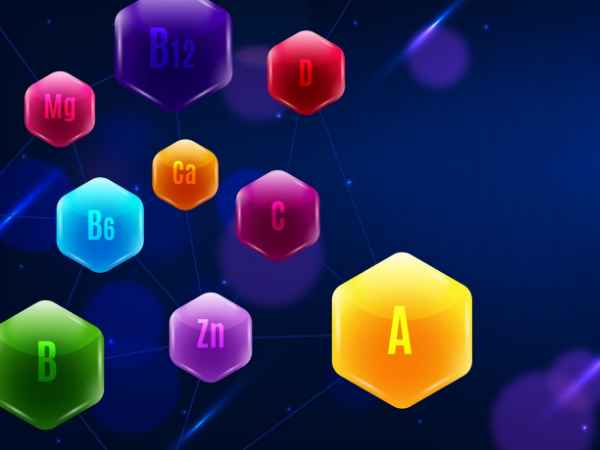 Improved Cardiovascular Health:

 Nitric oxide is a naturally occurring gas in the human body and plays an important role in regulating blood flow, which can be beneficial for your cardiovascular system. Supplementing with nitric oxide may reduce hypertension, improve blood flow to the heart, help prevent a stroke, protect against atherosclerosis, and lower LDL cholesterol levels.

Increased Endurance:

 Nitric oxide increases endurance by improving circulation including delivery of oxygen to organs and muscles as well as increasing nutrient absorption rate so that your body can make use of them more efficiently. This leads to increased energy levels which allow you to keep going for longer durations at higher intensity activity without running out of steam.

Reduced Fatigue:

 The improved circulation caused by nitric oxide means those fatigued muscles are able to recover quicker after exercise allowing you to feel less exhausted when training hard or playing a competitive sport resulting in the regular physical activity being easier than ever before!

Improved Immunity & Cognitive Function:

 Nitric oxide improves circulation throughout the whole body including the brain which aids in delivering essential nutrients as well as providing protection against toxins resulting in increased immunity and better cognitive function overall helping us think clearly even under duress or fatigue!

Better Sleep Quality:

 Due to its vasodilating effect on blood vessels, nitric oxide helps provide better quality sleep by allowing more restful nights when suffering from insomnia or other sleep-related issues such as snoring due to its calming influence over our nervous system making it easier for us drift off into deep REM sleep effortlessly every night!

Glowing Skin Health & Detoxifying Benefits:

When supplementation is combined with a healthy skincare routine containing antioxidants such as Vitamins A, C, and E; topical treatments including moisturizers; exfoliating agents like retinol –abundant products available on the market- then we'll start seeing glowing skin from within because these nutrients help cells flush out toxins through improved circulation leaving our complexion mess free looking radiantly beautiful!
Risks Associated with Excessive Nitric Oxide Consumption
Cardiovascular Problems –

 Excessive consumption of nitric oxide can lead to an increased risk of cardiovascular events such as stroke, heart attack, and arrhythmia. The reason is that nitric oxide prevents the constriction of blood vessels, which can cause a decrease in blood pressure. This can lead to more severe symptoms including chest pain and difficulty breathing.

Kidney Damage –

 High levels of nitric oxide can increase the risk of developing renal damage by damaging tissues and disturbing enzyme release within the kidneys.

Inflammation –

 Another consequence of excessive nitric oxide consumption is an increase in inflammation throughout the body, which occurs due to increased levels of free radicals produced during oxidative stress caused by excess production. This inflammation can lead to morbidity and mortality if it persists over a long period of time.

Liver Damage –

 Hepatic cells may be especially vulnerable due to their enhanced expression of nitric oxide synthase enzymes (NOS).

Brain Effects –

 Excess amounts of nitric oxide have been shown to interfere with neurotransmitter production, leading to changes in neuronal activity and behavior such as memory loss or cognitive decline over time because neurons require carefully monitored levels of oxygen and energy availability from mitochondria-derived fuels for optimal functioning. This means that too much Nitric Oxide can create an imbalance between glutamate and GABA resulting in anxiety or depression issues.
Different Ways to Increase Nitric Oxide Naturally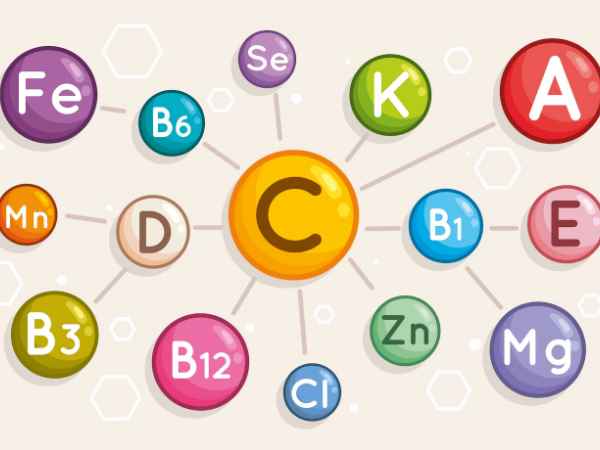 Citrus Fruits:

 Studies show that consuming citrus fruits like oranges and lemons can help to increase nitric oxide production in the body. While orange juice is obviously one of the most popular sources of nitric oxide-boosting citrus fruits, you can get a better bang for your buck by eating the actual fruit with its skin intact.

Beetroot Juice:

 Numerous studies have proven that drinking beetroot juice consistently increases levels of nitric oxide in the bloodstream. If you don't want to buy pre-made juice, you can easily make your own at home. Just blend some fresh beets with water and strain before serving!

Omega-3s:

 Getting enough omega-3 fatty acids from fish or walnuts is important for increasing your body's nitric oxide production. Waste products from omega 3 metabolism actually act as a precursor for producing more nitric oxide inside cells

Dark Chocolate:

Believe it or not, dark chocolate contains high levels of antioxidants and even increases a person's blood flow—likely due to its small amounts of caffeine content and L-arginine (a building block for creating, even more, Nitric Oxide). So if you were looking for an excuse to indulge… here it is!
Safety Considerations for Nitric Oxide Supplements
Make sure that all supplements have the 
Nitric oxide (NO) supplements are widely available online and in most stores. It is important to make sure that these products have the approval of the FDA before taking them, as not all of them may be safe for consumption. Additionally, never trust a product just because it says "FDA Approved" – always look at the label and read the ingredients lists, as different types of NO supplements may contain different ingredients that may pose health risks if not taken carefully.
Read labels carefully
When selecting NO Supplements it is important to pay attention to dosages and serving sizes indicated on the labels — you don't want to take too much or too little of a supplement at once, as this can have adverse effects on your overall health.
Keep out of reach of children
If ingested accidentally, seek medical attention immediately.
Consult your doctor before taking any new supplement
It is important to talk with your doctor about any questions you have about staying safe when taking NO Supplements. Even though these products may claim to offer particular health benefits, only your doctor will know how it could impact some existing medical conditions that you might have or medications you're already taking — as some substances could interact with each other in potentially dangerous ways such as increasing one's blood pressure beyond safe levels.
Monitor side effects closely
Like any nutritional supplement or new drug, monitoring side effects is essential when first trying out a nitric oxide (NO) supplement due to their potency levels and risk for overdose if taken too often or at too high doses without warning signs present in time-sensitive situations needing immediate attention). Seek medical help immediately if severe side effects occur such as swelling around face/neck/hands/feet; rash; hives; difficulty breathing; tightness in the chest; increased heart rate; fever; chills; lightheadedness; dizziness; nausea; vomiting; etc., typically worsening over time instead of improving despite tapering off dosage accordingly.