Obsessive Compulsive Disorder: Conquer OCD Now
Take Control of Your Life: Learn About Obsessive Compulsive Disorder Now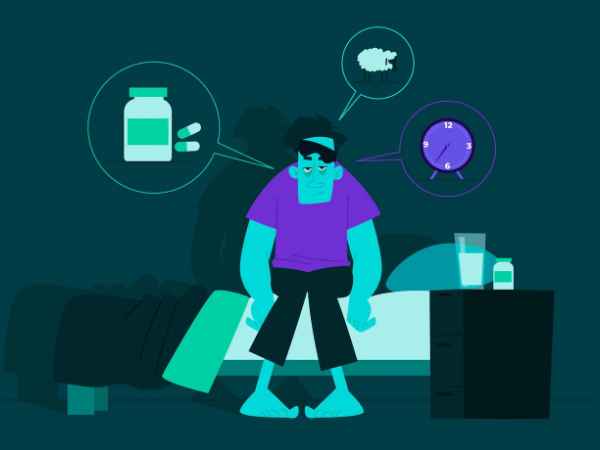 Obsessive-Compulsive Disorder (OCD) is a mental health condition that is characterized by irrational and intrusive obsessions, coupled with compulsions that manifest to reduce the anxiety caused by obsessions. OCD can be a debilitating condition that interferes with day-to-day life, but there are a variety of treatment options available today. It can often be difficult to diagnose, as not all sufferers experience the same symptoms. That's why it's important to understand the underlying causes and learn how to manage the condition. Here's some information about OCD to help you better understand this disorder. 
What Causes OCD?
The cause of obsessive-compulsive disorder is still unknown; however, it has been shown that genetics may play a role in its severity. Studies have found differences in brain structures between those with and without Obsessive Compulsive Disorder, indicating dysfunction within certain regions that may be responsible for increased anxiety experienced when exposed to particular triggers. Other possible causes include developmental trauma during childhood, infections such as strep throat, negative reinforcement caused by past experiences, chemical imbalances, dietary sensitivities, and unresolved emotions such as grief or sadness.
How Is OCD Diagnosed?
For someone to receive a diagnosis of OCD, their symptoms must meet certain criteria established by the American Psychiatric Association's Diagnostic and Statistical Manual (DSM). This includes evidence of preoccupations or obsessions that are taking up at least an hour per day and creating significant distress. Additionally, recurrent behaviors such as handwashing must take place at least one time per week for six months, which would not come across as normal behavior if observed by others. Other signs include avoidance behaviors and further emotional reactions like shame or guilt related to having compulsions or fears.
What Are The Symptoms Of OCD?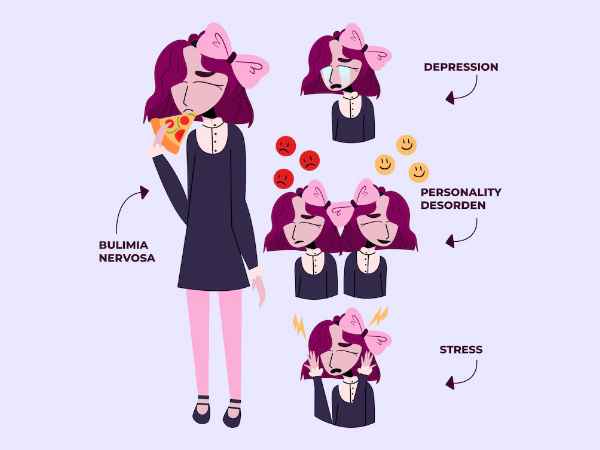 People who have OCD often display the following symptoms:
Intense fear or worry about something bad happening

Obsessive thoughts or mental images related to the fear or worry

Impulses to do certain repetitive behaviors or rituals to reduce anxiety

Difficulty concentrating on day-to-day tasks due to obsessing thoughts and compulsions

Substantial distress getting in the way of important activities and relationships
Treatment Option For OCD
Cognitive-behavioral Therapy (CBT):

Cognitive Behavioral Therapy (CBT) is one of the most widely used forms of therapy for treating OCD. CBT helps people learn how to identify and change problematic patterns in their thinking. Through CBT, they learn skills to cope with obsessive thoughts or urges that lead to compulsive behaviors. It teaches them techniques such as mindfulness or relaxation techniques, which enable them to better manage their anxiety or distress associated with the condition.

Exposure & Response Prevention Therapy (ERP):

Exposure & Response Prevention Therapy (ERP) is an evidence-based form of treatment specifically developed for OCD. This type of therapy involves gradually exposing a person to feared situations or objects while teaching them how not to respond with fear and avoidance behaviors. Over time, this approach can help individuals become desensitized to their fears and reduce the frequency of their anxious thoughts and behaviors related to obsessions and compulsions.

Medication:

There are also various types of medications available to treat Obsessive Compulsive Disorder symptoms such as antidepressants, antipsychotics, mood stabilizers, and anti-anxiety agents. These types of medications target specific chemicals in the brain which may be causing or exacerbating the symptoms associated with OCD like serotonin reuptake inhibitors (SSRIs).

Alternative Treatments:

In addition to traditional treatments Options such as Cognitive Behavioral Therapy, Exposure & Response Prevention Therapy, Medications, etc., there are also complementary alternative treatments options available like meditation, dietary modifications, vitamin supplementation therapy, herbal remedies, etc., The aim here is to help manage your stress levels until you find more permanent solutions through talk therapies or potentially medication. You can consult your healthcare provider to support you in understanding these modalities better.
How You Can Support Someone With OCD?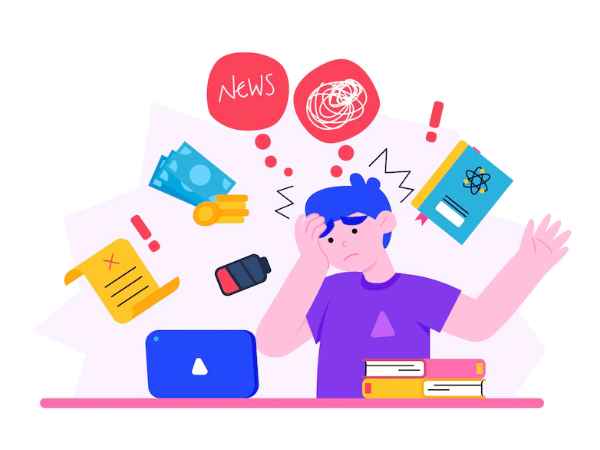 OCD can cause significant disruption to everyday life, but it doesn't have to become a roadblock. With the right support system, those living with OCD can live their fullest lives. Here's how you can provide care and support for someone with Obsessive Compulsive Disorder:
Do Your Research:

Educate yourself about OCD so you understand the disorder from an informed perspective. Learn about common symptoms and behaviors so that you can recognize them when they arise. Study up on different treatment models that exist so that if your loved one wants more information on therapies available, you can explain them accurately.

Offer Empathy & Compassion:

When someone is struggling with OCD, they may feel embarrassed or ashamed because of the anxiety-provoking thoughts they experience and behaviors they may do as a result of their obsessions. Showing empathy and compassion validates difficult emotions and allows your friend or family member to open up without judgment and embrace vulnerable moments toward healing.

Encourage Therapy:

Treatment options exist for those living with OCD mainly through cognitive behavioral therapy such as Exposure Therapy. If your loved one seems interested in seeking help but isn't sure where to start, encourage professional help by providing resources like online directories or talking about mental health hotlines available in your country/state where people can find help quickly and securely.

Be Open to Conversation:

If applicable, let your family member know that speaking openly about their feelings and experiences related to their diagnosis is OK, no matter how uncomfortable it might make you feel at times – this will permit them to talk without feeling judged or oversensitive for speaking directly about their condition.
How OCD Affects The Daily Life Of A Person?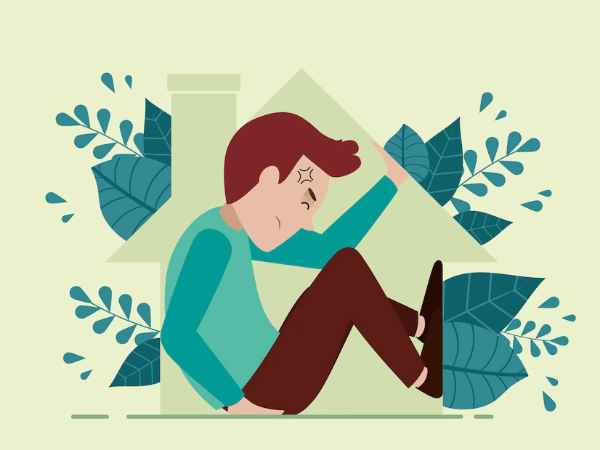 Interrupts Ability to Focus:

When dealing with obsessive thoughts and compulsions, it becomes increasingly difficult for those suffering from Obsessive Compulsive Disorder to stay focused on any task they might be working on. This inability to focus can lead to decreased productivity at work or school, due to difficulty processing information properly or difficulty switching between tasks on a given day.

This leads to Social Isolation:

For some people with OCD, the fear of judgment from other people leads them to avoid certain activities such as social gatherings where they feel uncomfortable. This lack of social interaction can lead them down a path of depression and loneliness as they feel disconnected from other people in their lives.

Leads To Increased Anxiety:

In addition to feeling socially isolated, those living with OCD may begin experiencing increased anxiety attacks over time due to their need for order and control in all areas of life which can seem overwhelming if not met. For example, they might have an urge to constantly check light switches throughout the house before leaving the house so they did not feel anxious about forgetting something important before leaving home—a common experience among those suffering from OCD.
Here's what not to do in front of an OCD person
Don't Leave Things Out of Place:

A common compulsion among people with OCD is the need for order and organization. Even something as simple as leaving a book out on the couch or a pair of shoes on the floor can cause anxiety for someone with OCD—especially if your behavior looks careless or messy to them. If you want to show someone who has OCD your support, be respectful of their needs by putting things away properly and keeping things orderly and organized.

Don't Make Loud Noises or Move Too Quickly:

For some people with OCD, loud noises and sudden movements can agitate them when they are feeling anxious or uncomfortable. While this may not always be relevant in every situation, if you sense that your friend or family member is feeling uneasy, try to avoid making any loud noise or moving around too rapidly since it could add additional stress on top of what they are already feeling.

Try Not to Touch Each Other Often:

Touch is essential for interpersonal relationship building—however, someone with OCD needs to maintain their physical boundaries at all times. 

Respect Their Cues About Hygiene:

Hygiene and cleanliness are also important cues within social interactions for people with OCD— even handshakes might become a source of anxiety if extreme cleaning protocols must follow afterward due to obsessive compulsions. Respect your friend's wishes if they don't want to shake hands, but instead wave hello or give you a slight nod instead since these forms of greeting still show friendship without putting unnecessary strain on the body's fear response system due to potentially coming into contact with germs which could cause anxiety levels to rise up significantly.