Obstructive Sleep Apnea: Its Risks & Complications
Don't Let Sleep Apnea Control Your Life! Get The Facts Now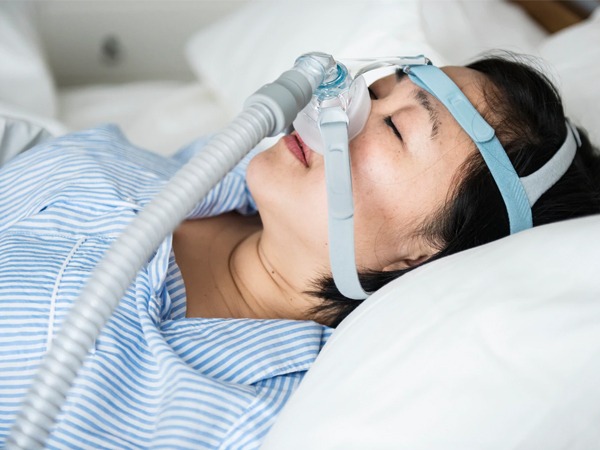 Obstructive Sleep Apnea (OSA) is a condition where breathing stops briefly while sleeping. OSA occurs when the soft tissue in the back of the throat collapses and blocks airflow. When this happens, oxygen levels drop and carbon dioxide builds up. Obstructive Sleep Apnea occurs due to blockage of the airway during sleep. In some cases, people may not even know they have OSA until they experience symptoms like snoring loudly, gasping for breath, waking up frequently throughout the night, feeling tired during the day, etc. People who suffer from obstructive sleep apnea often find themselves dealing with high blood pressure, heart disease, diabetes, stroke, depression, anxiety, memory loss, poor concentration, headaches, irritability, and many other issues.
The first step towards treating obstructive sleep apnea is to recognize if someone has been diagnosed with the condition. A doctor should be able to diagnose OSA based on physical examination findings, medical history, and results from tests performed at home. If you think you might have obstructive sleep apnea, talk to your doctor about getting tested and receiving treatment.
There are three types of OSA: Obstructive sleep apnea syndrome (OSAS), central sleep apnea syndrome (CSAS), and mixed sleep apnea syndrome (Mixed S/A). OSAS occurs when the tongue falls back and blocks the airways causing blockage of airflow. CSAS occurs when the brain fails to send commands to the muscles controlling breathing, leading to apneas. Mixed S/A occurs when both situations occur simultaneously.
What research says? The prevalence of sleep-disordered breathing is estimated to be 2% – 4% among adults, affecting men twice as often as women. More than 20 million Americans have been diagnosed with some type of sleep disorder, with about half of them being undiagnosed.
Who Gets Obstructive Sleep Apnea?
Obstructive sleep apnea affects twice as many men as women. People who have had a tonsillectomy and adenoidectomy (T&A) are four times more likely to experience sleep apnea than people without these procedures. Other risk factors include snoring, obesity, age over 40 years old, being male, having a family history of sleep apnea, and smoking cigarettes.
How Does Sleep Apnea Affect You?
The severity of sleep apnea varies greatly among patients, ranging from mild to severe. Symptoms vary depending upon the degree of sleep apnea present. Mild forms of the disorder cause only minor disruptions in sleep patterns. Moderate to severe forms of the disorder can lead to serious medical conditions. These conditions include high blood pressure, heart disease, stroke, diabetes, depression, anxiety disorders, and memory loss.
Signs Of Obstructive Sleep Apnea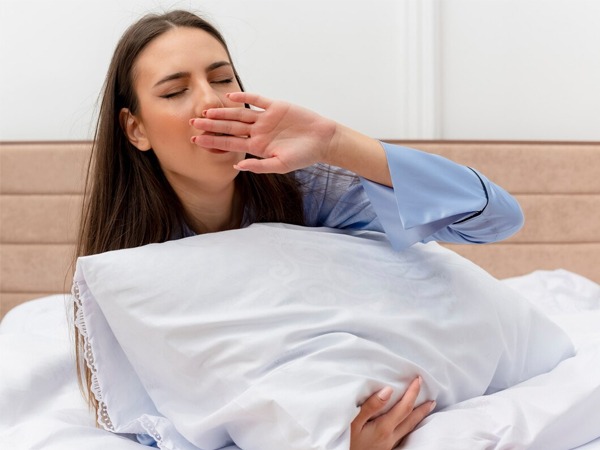 Most people think they've got a bad case of insomnia. In reality, however, sleeping problems are only half the story. Other signs of sleep apnea aren't always obvious—especially early on. Here are some things to look out for.
Snoring:

 Snoring sounds like something you'd hear coming from a truck driver or construction worker. It doesn't sound much like snoring, does it? Unfortunately, loud snoring isn't necessarily a good sign that you have sleep apnea. Instead, listen closely for noises suggesting obstructive sleep apnea (OSA). Snores caused by OSA tend to be louder and longer than normal ones. Also, snorers tend to breathe heavier and faster than usual and gasp for air in between breaths.

Excessive Daytime Fatigue:

 If you feel exhausted after being active all day, you could be suffering from fatigue. But excessive daytime fatigue is different from feeling sleepy throughout the day. Fatigued people tend to get tired sooner and fall asleep easily. Sleepiness starts around 30 minutes before bedtime, keeps them awake until morning, and makes falling asleep difficult.

Dizziness Or Unsteady Gait:

 Dizzy spells, blurred vision, and unsteady gait are classic symptoms of sleep apnea. While dizziness is common among menopausal women, its occurrence in younger individuals is increasingly recognized as a warning sign. Because brain activity drops off significantly during REM sleep, people with sleep apnea are especially susceptible to experiencing problems with attention, memory, balance, and judgment.

Morning Headaches And Memory Loss:

 As the name implies, headaches occur first thing in the morning. But people with sleep apnea suffer from them not only in the morning but throughout the entire day. Many sufferers report having difficulty concentrating and remembering things. These episodes become more frequent over time.

Heart Palpitations: 

When you're anxious, you may notice a rapid heartbeat. That's called palpitations. But heart palpitations that occur late at night or early in the morning are different from those experienced while lying down. Someone with sleep apnea experiences short bursts of elevated heart rate that last anywhere from 15 seconds to several minutes and don't respond to ordinary physical exertion. Unlike palpitations caused by anxiety or excitement, heart palpitations caused by sleep apnea should subside once the person awakens and moves about.
Treatment Options for Sleep Apnea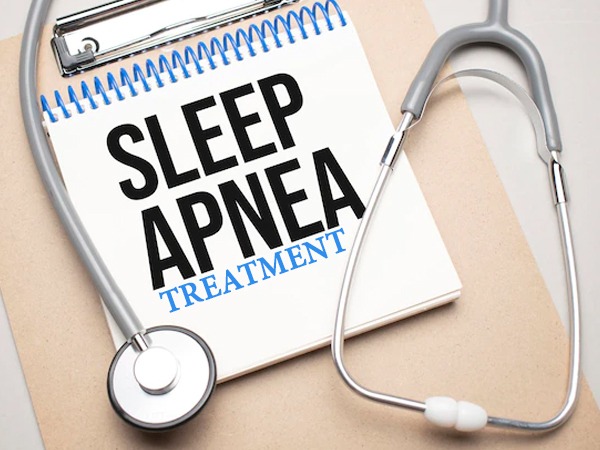 Treatment options for sleep apnea vary depending on its severity, age, and gender. There are many different methods including medications, surgery, lifestyle changes, and devices. Medications used include antihistamines, decongestants, antidepressants, narcotics, muscle relaxers, steroids, diuretics, and anticholinergics. Surgery includes uvulopalatopharyngoplasty (UPPP), tonsillectomy, septoplasty, nasal polypectomy, and adenoidectomy. Lifestyle modifications include quitting smoking, losing weight, avoiding alcohol, getting enough rest and exercise, and reducing stress. Devices used for sleep apnea treatment include Continuous Positive Air Pressure (CPAP), Oral Appliance Therapy (OAT), Mandibular Advancement Device (MAD), BiPap/Auto CPAP, Nasal Intermittent Pneumatic Device (NIPD), and Respiratory Evoked Potential (RSP).
What Are Uvulopalatopharyngeal Exercises (UPPP)?
Uvulopalatopharingeo palatoplasty reduces the size of the back of the throat. A surgeon makes incisions along both sides of the palate behind the nose and removes excess tissue. He or she then inserts a small plastic device to keep the mouth open throughout the night. Over time, the muscles of the tongue relax, causing the upper jawbone to collapse and narrow the airways.
Advantages
Allows patient to breathe normally

May improve sleep quality

Reduces snoring
Obstructive Sleep Apnea Risk Factors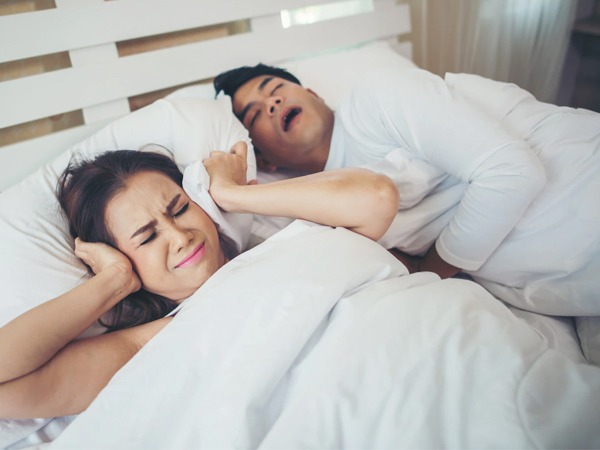 Obesity: 

Obesity is defined as having excess body fat, especially around the waistline. Having excessive amounts of belly fat, particularly if they are distributed throughout the entire abdominal area, puts people at risk for obstructive sleep apnea (OSA). People who have OSA experience repeated episodes of partial or complete blockage of their airway while sleeping. These episodes cause them to stop breathing momentarily, then resume breathing shortly after. When these events happen repeatedly over time, the effects can be serious.

Age:

 Age is another factor that increases the likelihood of developing OSA. As we age, our bodies undergo changes that increase the size of soft tissue surrounding the neck, including the tongue, tonsils, palate, pharynx, larynx, hyoid bone, and epiglottis. In addition, the amount of fatty material stored in the upper respiratory tract tends to increase with age. Together, these factors make it easier for the soft tissue to collapse and block the throat passages.

Gender: 

Men tend to develop OSA more often than women do. According to the National Institutes of Health, men between 40-60 years old have a 30 percent greater chance of developing OSA compared to women in the same age group. Men also seem to get worse symptoms of OSA, such as snoring, choking, and daytime fatigue, sooner than women.

Genetics:

Genetics play a role in whether someone develops OSA. A person's family history may indicate a higher risk of OSA. If a patient has a parent or sibling diagnosed with OSA, he or she should discuss his or her own concerns about developing the condition with a doctor.

Smoking:

Smoking cigarettes and tobacco products increase the risk of OSA. Nicotine constricts blood vessels and causes muscles in the throat to relax. Both of these actions contribute to increased obstruction of the airways. In fact, smoking doubles the risk of developing OSA.

Alcohol use:

Alcohol consumption can affect how well oxygen moves through the lungs and brain. Heavy alcohol intake reduces the effectiveness of the diaphragm muscle, which helps keep the chest open during inhalation and exhalation. This makes it harder to breathe properly, increasing the risk of OSA in heavy drinkers.

Weight gain:

Weight gain is associated with a variety of medical conditions, including OSA. Overweight individuals are more likely to develop OSA than those who maintain a normal weight. Additionally, obesity puts pressure on the back of the head, causing the jawbone to move forward and narrow the airway even further.
In the end,
The first step towards treating OSA is to identify whether you have the condition. You may want to consult a doctor about any of these symptoms if they persist after two weeks. If you do not have any of these symptoms, then you probably do not have OSA. However, if you experience any of them, then you should consider consulting a physician.