Patient Monitoring Systems: 5 Things To Know!
Experience the Convenience of Remote Patient Monitoring Systems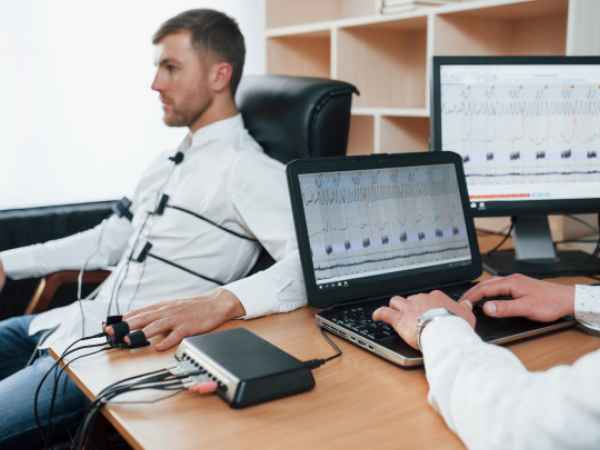 Remote patient monitoring (RPM) empowers healthcare professionals to monitor patients' vital signs. This includes blood pressure and glucose levels, from anywhere. RPM systems are becoming increasingly popular due to their convenience. Also, they have the ability to improve healthcare outcomes. In this article, we will explore the benefits of embracing remote patient monitoring services.
In today's age of technology, healthcare providers and patients alike are reaping the benefits of RPM. This results in more accurate diagnoses and treatments with tangible outcomes. Such a system allows for continuous monitoring of a patient's condition in real-time data. This data makes it easier for healthcare teams to quickly respond to their patient's needs.
How does RPM Work?
Remote patient monitoring systems combine medical device hardware with mobile app software. Medical professionals can use this service to review their patient's health data remotely and gain insight into patterns of health behaviors or results over time. They can then adjust medications as needed or check in with patients who require additional support.
Benefits of Using an RPM System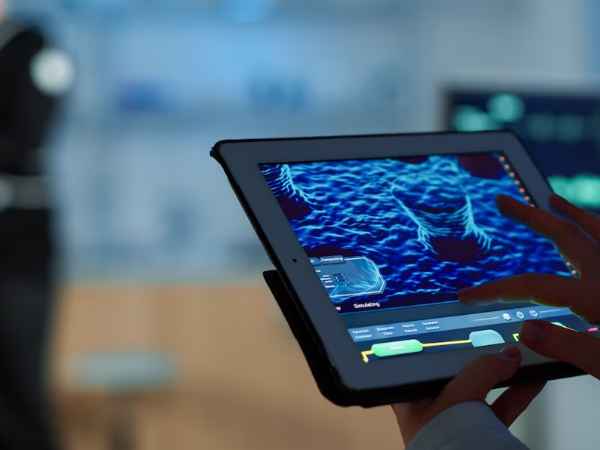 The primary benefit of using an RPM system is convenience – both for healthcare providers and their patients! Likewise, healthcare workers don't need to travel between different clinics or see multiple patients on separate days; they can now manage patients' health conveniently online using the same platform. 
Furthermore, RPM systems allow them to keep track of multiple patients at once giving them more flexibility when it comes to providing care even outside regular working hours such as during holidays or late nights when traditional appointments might not be possible due to staffing restrictions. This expanded access reduces wait times for treatment and causes fewer delays in diagnosis – two things that typically lead to increased efficacy in terms of recovery rates for all types of illnesses and injuries!
Overview of Mindray Patient Monitoring Systems
Mindray's patient monitoring systems are designed to provide comprehensive, state-of-the-art monitoring of a patient's vital signs, physiology, and more. The systems combine superior hardware such as sensors, displays, and workstations, with intelligent software algorithms for real-time data collection and analysis. 
Types of Mindray Patient Monitors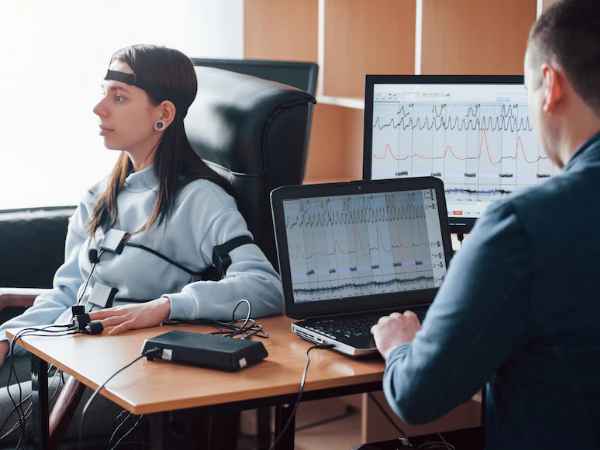 Mindray offers a variety of patient monitors suitable for different care settings. Their range includes both comprehensive multiparameter monitors capable of monitoring multiple vital signs at once, as well as specialized devices that focus on one physiological parameter or monitor advanced readings such as intracranial pressure (ICP).
Ensuring Security When Using Remote Monitoring Systems
To ensure your data remains secure when using remote monitoring systems, make sure you are always using high-quality networks and reliable software platforms such as those provided by Microsoft Azure IoT Suite Connected Health Plan that provides high degree encryption services while still granting instant access depending on user permissions settings (for example, doctors will have higher levels than general users). Additionally, changing passwords often helps protect against potential security breaches or malicious attacks so make sure your digital infrastructure accounts always have strong login credentials! Finally staying up-to-date with tech news-related topics like cyber security flaws keeps users informed about potential threats out there so they can take steps towards protecting themselves better online before any damage occurs later down the line!
A guide to patient monitoring systems: 5 essentials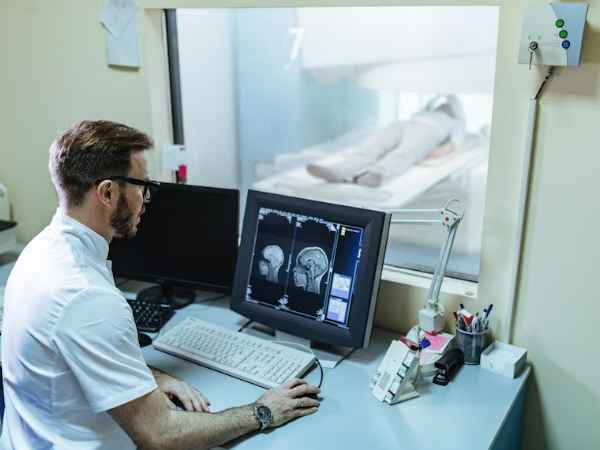 Reduce Healthcare Costs: 

Remote patient monitoring systems can help reduce healthcare costs by providing care providers with more reliable readings that can lead to better decisions and diagnoses. For instance, an RPM system may detect early changes in a patient's condition before they become serious enough to require expensive hospitalization or surgery. This kind of precision helps reduce unnecessary treatments or hospital visits which can significantly decrease healthcare costs.

Reduce Hospital Readmissions:

 It is estimated that one-third of all hospital readmissions are unintentional or preventable, but with the help of remote patient monitoring systems that number could be even lower. RPM services allow healthcare professionals to intervene when a patient's health deteriorates at home by automatically sending alerts if something goes wrong. In turn, doctors can respond quickly before emergencies arise or symptoms become worse – thereby reducing hospital readmissions.

Increase Treatment Compliance:

 RPM systems promote improved treatment compliance because they make sure medications are taken on time and provide insight into the effectiveness of various treatments by constantly collecting data on patients' vitals and activity levels. 

Increased Patient Safety & Satisfaction:

 By providing real-time information about a patient's condition – including factors such as heart rate, breathing rate, and blood pressure – RPM systems help increase safety for people who cannot access medical care regularly due to their location or mobility issues. Moreover, having constant access to this type of information gives peace of mind to both patients and their families since they know someone is watching out for them in case anything goes wrong while they're away from the doctor's office. 

Enhanced Access To Care:

 Another major benefit of remote monitoring solutions is enhanced access to care since more people have access now than ever before thanks to the gradual expansion of digital infrastructure across small towns, rural areas, and urban centers alike. By eliminating proximity barriers between patients and healthcare providers through virtual visits wherever an internet connection is available – it becomes possible for people living miles away from hospitals or specialty clinics to receive quality care on demand.
Unlock New Levels of Healthcare with the Best Patient Monitoring Systems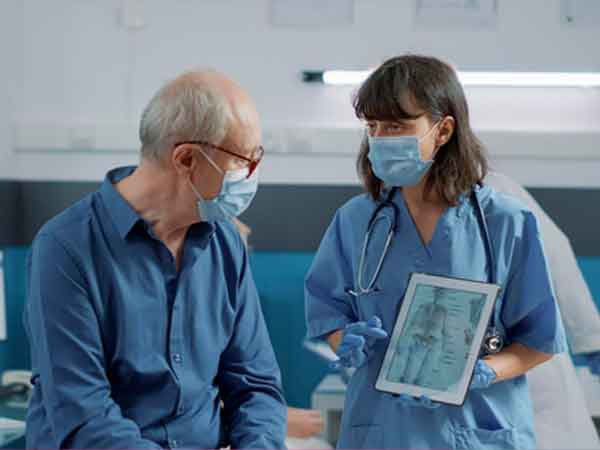 Patient monitoring systems provide healthcare providers with data about a patient's vital signs and health. However, there is a lot more to HEC Patient Monitoring Systems than simply obtaining critical medical information.
Know Your System's Capabilities- 

The first step to understanding patient monitoring systems is knowing what your particular system can do. Make sure that you are familiar with the types of measurements your system is capable of taking.

Understand the Basic Concepts of Telemetry- 

Telemetry is an integral part of any patient monitoring system as it allows doctors to monitor patients from anywhere – even when they are away from their practice or hospital. Understanding basic telemetry concepts such as frequency, bit rate, peak throughput, and latency will help you optimize your system for maximum performance.

Be Aware of Security Procedures-

 Security features are essential for any type of healthcare network and especially for those dealing with Patient Monitoring Systems (PMS). Be aware of the security protocols and procedures that accompany your particular PMS, such as what kind of encryption it uses, whether multi-factor authentication is enabled, etc., so you can ensure all necessary precautions have been taken in order to keep confidential data safe from unauthorized access.

Research & Compare Different Brands' Features & Prices-

 Different brands offer different features at varying costs; therefore performing detailed research on PMS options available in the market along with comparing their prices will help you identify the best system that meets your needs while also fitting within your budget constraints.

Take Advantage Of Professional Services & Support-

 Last but not least, don't forget that even after selecting a particular brand's product, professional services may still be necessary in order to properly install it or keep it running smoothly long after the purchase date. Make sure you take advantage of any added services or support offered by manufacturers or independent contractors who specialize in PMS installation or upkeep before making any purchase decisions!