Peripheral Artery Disease: Causes And Treatment!
Introduction to Peripheral Artery Disease (PAD)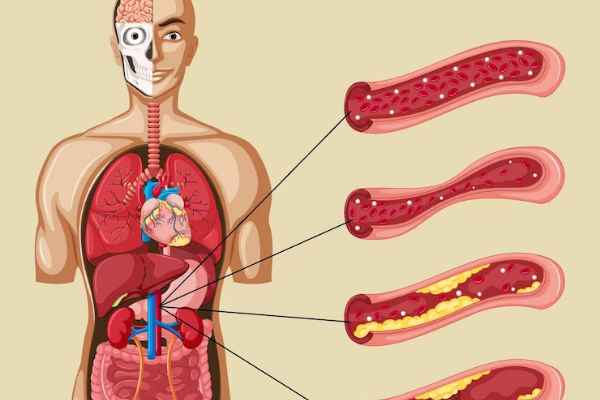 Peripheral Artery Disease (PAD) is a common yet serious condition that affects millions of people worldwide. It is caused by the narrowing or blockage of the arteries that supply blood to the legs, arms, stomach, and kidneys. PAD can cause a range of symptoms, from mild discomfort to severe pain and even tissue damage. In this article, we will provide an introduction to PAD, including its causes, symptoms, and treatment options.
Causes of PAD: Atherosclerosis, Diabetes, Smoking, and High Blood Pressure
Symptoms of PAD: Pain or cramping in legs, numbness or weakness, slow healing wounds
Pain or Cramping in Legs:

 One of the most common symptoms of PAD is pain or cramping in the legs, particularly during physical activity. This pain is caused by a lack of blood flow to the muscles in the legs, which can result in a feeling of tightness or cramping. If you experience this type of pain, it is important to talk to your doctor. They may recommend lifestyle changes or medication to help manage your symptoms.

Numbness or Weakness:

 Another symptom of PAD is numbness or weakness in the legs or feet. This can occur when the nerves in the affected area are not receiving enough blood flow. If you experience numbness or weakness, it is important to seek medical attention. Your doctor may recommend tests to determine the cause of your symptoms and develop an appropriate treatment plan.

Slow Healing Wounds:

 If you have PAD, you may experience slower healing wounds on your feet or legs. This is because the lack of blood flow can make it difficult for your body to heal properly. If you notice a wound that is not healing or is becoming infected, it is important to seek medical attention immediately. Your doctor may recommend wound care or other treatments to help promote healing.
Diagnosis of PAD: Ankle-brachial index, Doppler Ultrasound, Angiography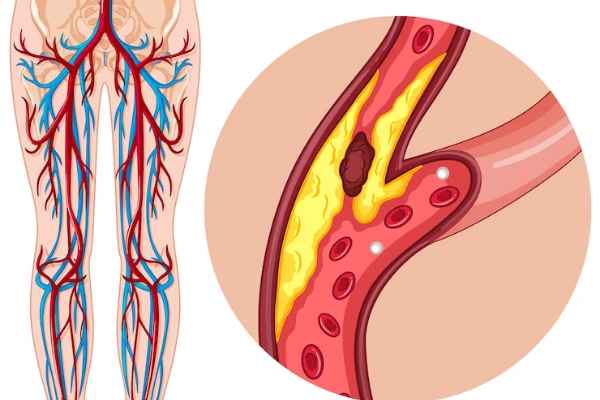 Ankle-Brachial Index (ABI)

:

 The ankle-brachial index (ABI) is a non-invasive test that compares the blood pressure in the ankle to the blood pressure in the arm. A healthcare professional will use a blood pressure cuff to measure the pressure in both areas. The results are then compared to determine the ABI. If the ABI is less than 0.90, this indicates that there may be blockages in the arteries of the legs, which could be a sign of PAD.

Doppler Ultrasound:

 A Doppler ultrasound is another non-invasive test that can be used to diagnose PAD. This test uses sound waves to create images of the blood flow through the arteries. A healthcare professional will use a wand-like device called a transducer to send sound waves through the skin and into the arteries. The sound waves bounce off the blood cells and create images that show how well blood is flowing through the arteries. If there are areas where blood flow is restricted, this could indicate the presence of PAD.

Angiography:

Angiography is an invasive test that involves injecting a contrast dye into the arteries and taking X-ray images. This test is typically reserved for cases where the other tests have not provided a clear diagnosis. During angiography, a healthcare professional will make a small incision in the skin and insert a catheter into the artery. 
Treatment options for PAD: Lifestyle changes, Medications, Angioplasty/Stenting, Surgery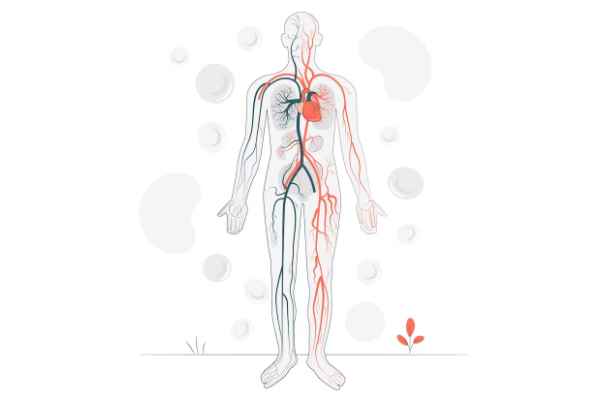 Lifestyle Changes:

 One of the most effective ways to manage PAD is through lifestyle changes. These changes include quitting smoking, maintaining a healthy weight, and exercising regularly. Exercise can help improve blood flow to the limbs and reduce the risk of complications associated with PAD. Eating a healthy diet low in saturated fats and high in fruits and vegetables can also help improve overall health and reduce the risk of complications.

Medications:

 Several medications can help manage the symptoms of PAD. Antiplatelet and anticoagulant medications can help prevent blood clots from forming in the arteries, reducing the risk of heart attack and stroke. Cholesterol-lowering medications, such as statins, can help reduce the amount of plaque in the arteries and improve blood flow. Blood pressure medications can also help manage high blood pressure, reducing the risk of complications.

Angioplasty/Stenting:

Angioplasty and stenting are minimally invasive procedures that can help treat PAD. 

Surgery:

 In some cases, surgery may be necessary to manage PAD. Bypass surgery involves creating a new pathway for blood to flow around the blocked artery.
Importance of early detection and prevention measures of Peripheral Artery Disease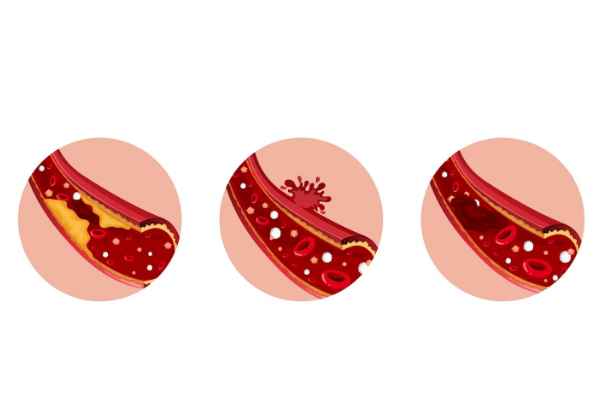 Early Detection of PAD: Early detection of PAD is crucial for the effective management of the condition. Some of the signs and symptoms of PAD include leg pain, cramping, numbness, and weakness. If you experience any of these symptoms, it is essential to seek medical attention. Your doctor may perform a physical exam or recommend diagnostic tests. 
Prevention Measures of PAD: Prevention measures play a vital role in managing the symptoms of PAD and preventing the condition from progressing. 
Lifestyle Changes:

Making lifestyle changes can help in managing PAD. 

Exercise:

 Regular exercise can help in improving blood flow to the legs and feet. Walking, cycling, and swimming are some of the exercises that can help in managing PAD.

Medications:

 Medications, such as aspirin and cholesterol-lowering drugs, can help in reducing the risk of PAD and manage its symptoms.

Surgery:

Surgery may be recommended in severe cases of PAD. Angioplasty, stenting, and bypass surgery can help in improving blood flow to the legs and feet.
Preventing Peripheral Artery Disease
The best way to prevent PAD is to adopt a healthy lifestyle. This includes quitting smoking, exercising regularly, maintaining a healthy weight, and managing any underlying health conditions such as high blood pressure or diabetes. Regular check-ups with your doctor can also help identify any potential risk factors for the condition.
In Conclusion, 
PAD is a serious condition that requires prompt medical attention. If you experience any symptoms of PAD, such as leg pain or numbness, it's essential to seek medical attention as soon as possible. Remember, early detection and treatment are key to preventing complications and improving your overall health and well-being.