Physical Activity: 10 Reasons To Start Moving Today!
An Introduction To The Importance of Physical Activity
Do you know the importance of physical activity for your overall health and well-being? For too long, physical exercise has been overlooked as an essential part of a balanced life. More recently, however, studies are showing that physical activity can benefit both your physical and mental health. There's no denying the importance of proper nutrition and enough rest to achieve physical health. However, exercise is also essential for our bodies to function properly. Physical activity keeps our hearts and lungs healthy, strengthens our muscles and bones, and helps us maintain a healthy weight.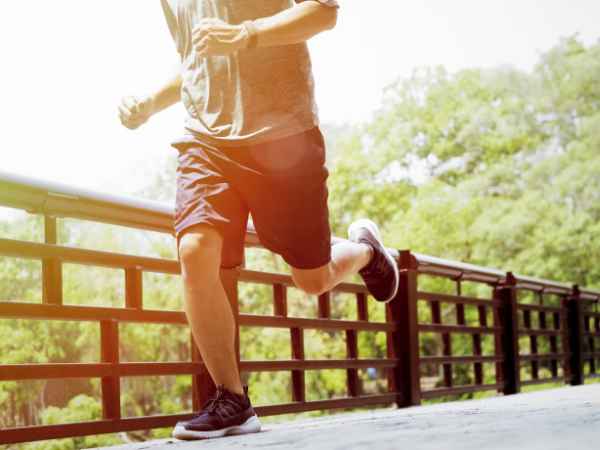 In order to raise awareness about the importance of physical activity among Indians. The Government has also initiated public education programs. Such as the 'Fit India Movement', which actively engages citizens with activities. This helps spread knowledge about healthy living. Including topics such as exercise routines and diets suited for different lifestyles. This initiative also helps create community partnerships between people. Who wish to serve as role models in promoting physical fitness. Via social media networks or by taking part in events organized by governmental institutions. Like the Ministry of Health and Family Welfare (MOHFW).
In this article, we will learn the benefits of physical activity for both our physical and mental health. We will look at how regular exercise positively affects us. Both on a physiological level as well as cognitive level. By improving brain performance.
Benefits Of Physical Activity – Better Sleep, Reduced Stress, Improved Mood & Mental Health, Stronger Bones & Muscles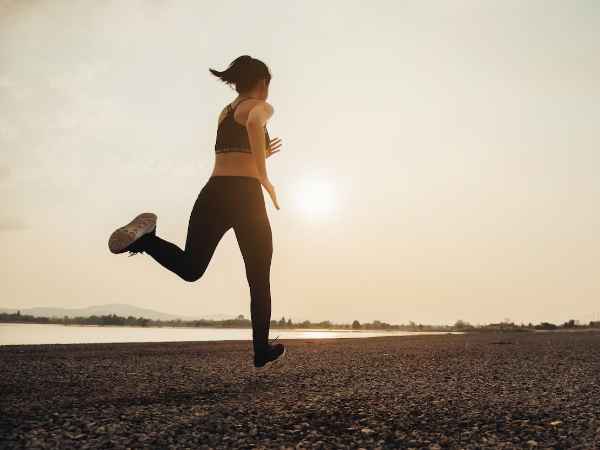 Better Sleep Quality:

 Most of us don't get enough sleep each night. However regular exercise can help to improve your quality of sleep. It can also help you fall asleep faster. Exercise helps reduce insomnia by releasing endorphins which promote relaxation and restful sleep. According to various studies, regular exercise reduces anxiety and improves the quality of sleep. By stabilizing brain waves during the periods when we are asleep.

Reduce Stress:

 Physical activity not only burns off excess energy but it also helps reduce stress hormones called cortisol that can build up in our system due to environmental factors or lifestyle habits such as smoking or drinking too much caffeine. By engaging in regular exercise you can effectively manage stress levels resulting in improved well-being overall. Exercising on a consistent basis will also help keep cortisol levels in check which ultimately leads to lessening anxiety throughout the day.

Improved Mood & Mental Health:

 Exercise has been found to be an effective way to improve your state of mind as it releases endorphins that make us feel good; these endorphins are commonly referred to as "the runner's high" which is why runners often feel energized after a long run instead of feeling completely exhausted afterward. Regular exercise decreases feelings of depression and increases overall happiness while reducing symptoms associated with mental illness like ADHD, schizophrenia, bipolar disorder, or borderline personality disorder.

Stronger Bones & Muscles:

 Regular physical activity not only improves cardiovascular health but it also strengthens your bones and muscles while providing increased stability, flexibility, and endurance – all important factors for maintaining overall health throughout one's lifespan regardless of age or gender. 
Types Of Physical Activities – Cardio, Strength Training, Outdoor Or Team Sports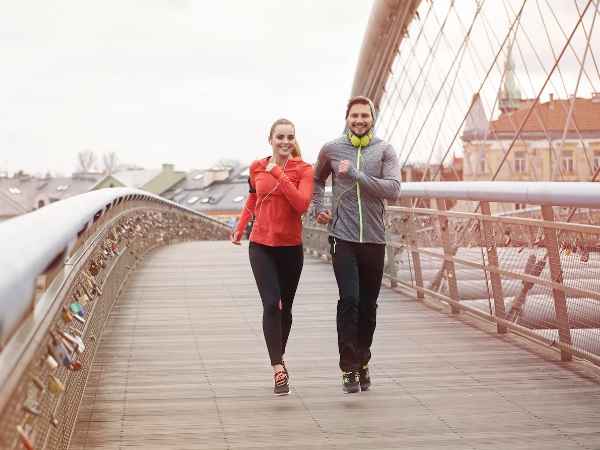 Cardio Activities:

 Cardio activities are any type of physical activity that gets the heart rate up and keeps it elevated for an extended period of time. Examples of cardio activities include walking, biking, jogging or running, swimming, or any kind of aerobic exercise class. Cardio activities burn calories and can help improve your cardiovascular health.

Strength Training:

 Strength training is an important aspect of fitness because it helps to build muscle mass and increase overall strength. Weightlifting and body-weight exercises fall under this category, which can help you create lean muscle tissue and burn fat over time. Regular strength training also tends to improve posture and reduce risk factors for injury during other activities or everyday life tasks.

Outdoor Activities:

 Outdoor activities such as hiking, camping or even just going for a walk have therapeutic benefits associated with them due to their natural setting. Doing outdoor activities allows you to soak in some much-needed Vitamin D from the sun while also taking in beautiful natural scenery which can be quite calming in itself. Plus many outdoor activities are free which makes them accessible even on a tight budget!

Team Sports:

 Playing team sports is a great way to stay active while meeting new people with similar interests. Team sports also promote positive competition which is beneficial as it encourages healthy rivalries on the court/field that carry over into other areas of life in a positive manner (i.e., always striving to be better than yesterday). Team sports also encourage social interaction thus providing more opportunities for meaningful relationships with teammates who may become lifelong friends.
Setting Realistic Goals & Tracking Progress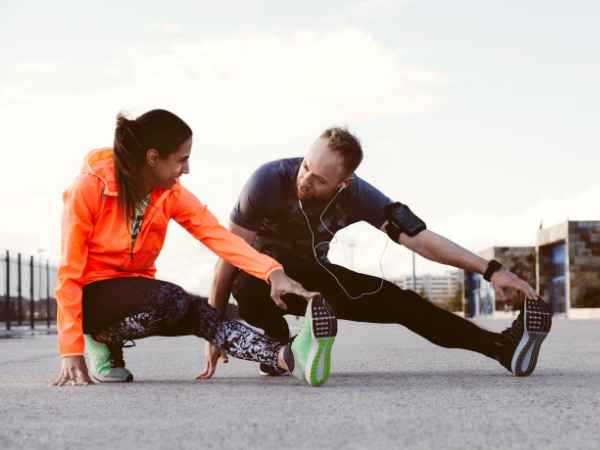 Setting realistic goals and tracking progress is an essential part of success–both in work and in life. It's important to know when you've met a milestone or made some level of headway on a bigger project. As this can give you the momentum to keep going with your plan. 
Get clear on exactly what it is you want to achieve:

 The most important thing to do before setting any goal is to decide what it is that you want to accomplish. This may involve big-picture planning, small daily goals, or something halfway in between. Make sure what you come up with is measurable and achievable for you so that tracking your progress won't be overwhelming.

Set deadlines for each goal:

 Setting realistic deadlines can help prevent unnecessary stress and demoralization if the initial timeline doesn't work out. You should also remain flexible when making new plans or scheduling tasks; this will help reduce frustration and burnout throughout the process.

Break goals down into smaller steps:

 Breaking down larger priorities into small, actionable steps makes them more manageable over time. For example, if one of your year-long goals was to start a business, smaller steps would include researching ideas, finding financing, creating a business plan, etc., rather than trying to tackle all aspects at once.

Break long-term projects into chunks by prioritizing:

 Prioritizing what needs to get done first may need revising several times along the way as one task becomes more urgent than another, then back again after completion. 

Track progress regularly:

 Regularly tracking progress helps assess how much has been achieved on each task—especially over longer initiatives—and also reveals which areas require more attention or improvement from us before moving forward with our plan. This can be done through journaling or through automated systems such as spreadsheet programs or project management software.

Celebrate milestones achieved:

 Celebrating our successes is equally as important as tracking them! Each milestone achieved should be enjoyed by taking a break after completing difficult tasks or allowing yourself special treats to provide positive reinforcement. 
Creative ideas to keep moving (at-home workouts, yoga, or HIIT classes)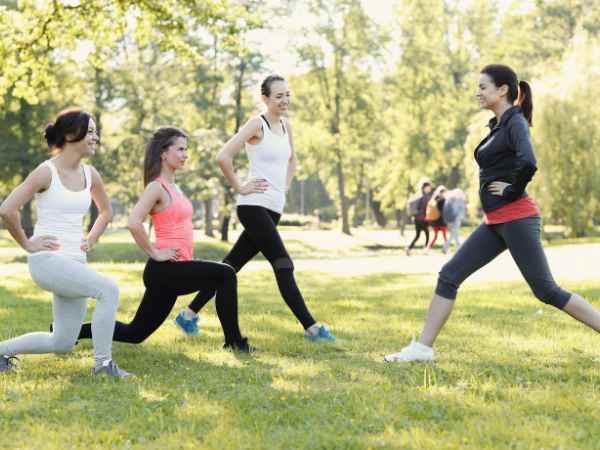 At-Home Workouts:

 At-home workouts are a great way to get your heart rate up. Also to quickly break a sweat without ever leaving the house. All you need is an open space on the floor and an internet connection. There are plenty of free fitness apps or YouTube channels. They offer home workout programs led by certified trainers for all fitness levels. No gym equipment is necessary.

Yoga and Pilates Classes:

Yoga and Pilates classes build strength, improve flexibility, reduce stress levels, and promote relaxation with stretching exercises that target different parts of the body. Many yoga studios stream live classes on platforms such as Zoom or Instagram Live. 

HIIT Classes (High-Intensity Interval Training):

 High-intensity interval training is an efficient way of burning calories while keeping your heart rate high through short bursts of intense exercise followed by even shorter rest periods. 

Non-Traditional Exercises:

 Don't be afraid to be creative when selecting moves! Dancing around your living room counts too! If conventional exercises aren't your thing then why not try something new? Maybe start off with some Animal Flow movements inspired by obstacle course racing? Or if you're more into martial arts then Kumite drills could help you hone in on speed and agility. Alternatively, if climbing walls gives you an adrenaline rush then caving/climbing challenges might just do the trick!
Lastly, Why It Is Important To Commit To A Regular Physical Activity
Staying active and leading a healthy lifestyle is important. And a regular physical activity routine can make it easier to do. Many of us know that exercising is good for us. But the impact of committing to a regular activity plan far outweighs what we think. It's clear that committing to a regular physical activity routine offers significant benefits both physically and mentally. Thus making it worth every second spent sweating on the treadmill. So start today. Set yourself up for success by coming up with an achievable goal. Start small if necessary until building momentum becomes easier!