Plastic Surgery: Give Yourself a Makeover You Wished!
Get The Perfect Body You've Always Wanted! Plastic Surgery Is For Everyone
Plastic surgery (PS) is any surgical procedure performed to alter the appearance of the body. It is often done to correct physical defects, improve the body's shape, or enhance features. It does not always involve cutting out skin, muscle, or bone, but involves reshaping the different parts of the body to achieve the desired appearance.
The History: The first recorded use of plastic surgery was around 3000 BC in Ancient Egypt. Today, plastic surgery is still viewed as a cosmetic procedure; however, some plastic surgeons argue that it is not only about how people look, but also about their self-esteem and confidence. Some of the earliest forms of plastic surgery were performed on criminals who had been sentenced to death. These early procedures included removing scars and tattoos, amputating limbs, and cutting off noses.
During the Middle Ages, people began to seek out plastic surgeons to remove facial disfigurements caused by smallpox, syphilis, and other skin conditions. In the 19th century, plastic surgery became popular among women seeking to have larger breasts. By the late 1800s, plastic surgery was becoming increasingly popular. Many doctors believed that if they could make patients feel better about themselves, then they would become healthier.
In the 20th century, plastic surgery grew even more popular. Women sought out plastic surgeons to help them achieve a more youthful appearance, while men wanted to lose weight or gain muscle mass. Today, plastic surgeries continue to evolve. New techniques allow doctors to perform operations without incisions, and new materials provide stronger results.
Plastic surgery is becoming increasingly popular. According to the American Society of Plastic Surgeons, about 1 million people underwent some type of cosmetic surgery in 2008. That was a 23% increase in patients over 2007.
Is plastic surgery something only for celebrities?
Not really. It's not just for celebrities at all. People of all ages, both men and women, have gone under the knife to enhance their appearance. There are many reasons why people choose to undergo cosmetic procedures, including enhancing beauty, correcting deformities, changing body shapes, and removing scars. But what exactly happens when someone chooses to go under the knife? What are the risks involved? How do they work? And how much does it cost? Let's take a closer look at these questions and others related to plastic surgery.
What happens when I get plastic surgery?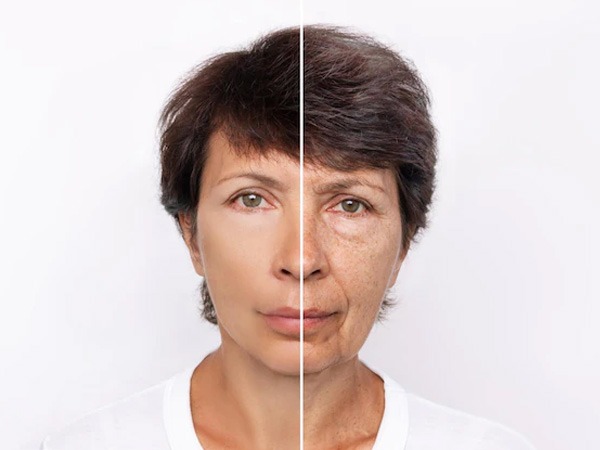 The first thing that happens when you decide to get PS is that you make an appointment with a surgeon who specializes in the type of procedure you want to be done. If you need corrective breast augmentation, for example, you would probably meet with a board-certified plastic surgeon.
After meeting with the doctor, you would then fill out some forms about your medical history, family history, lifestyle habits, current medications, allergies, etc. You may also be asked to provide blood samples and x-rays to help determine if you are a good candidate for surgery.
Once everything is complete, the doctor will perform a physical examination and discuss the results of the tests. He/she will then give you information about the specific procedure he/she plans to perform and answer any questions you might have.
Next, you will likely receive pre-operative instructions and directions for taking care of yourself before and after the operation. These instructions will vary depending on the procedure being performed. For example, if you are having liposuction, you will be instructed to avoid alcohol and certain foods (especially caffeine) for several days before surgery.
Your surgeon will tell you what to expect during recovery, including when you should resume normal activities, how long you will be wearing compression garments, and how often you should shower.
Afterward, you will go home and rest for a few days. While you are recovering, your doctor will call you periodically to check on your progress and ask you how you feel. When you are ready to return to work or school, you will follow your surgeon's advice regarding returning to normal activity levels.
Who performs plastic surgery?
In general, a person who wants to undergo cosmetic surgery has already decided that his/her appearance is unappealing. Cosmetic surgeons specialize in helping patients improve their looks. Therefore, they are trained to assess the patient's skin, muscles, bones, and facial features and recommend the best way to correct them. Doctors who perform cosmetic surgeries are called plastic surgeons. They are board-certified and licensed physicians who have completed extensive training in PS.
The various types of plastic surgeries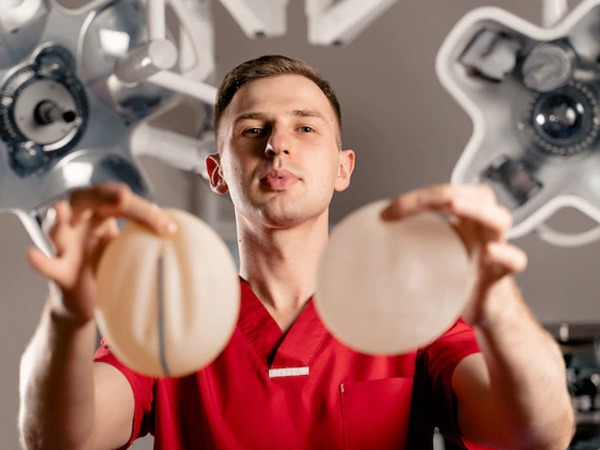 There are various types of plastic surgeries, including cosmetic surgery, reconstructive surgery, and corrective surgery. Reconstruction refers to repairing or replacing damaged or missing body parts. Corrective surgery involves correcting congenital abnormalities.
Breast Augmentation: Breast augmentation is a cosmetic procedure that involves enlarging the breasts using implants. Implants are small medical devices that are placed under the skin and filled with silicone gel. Women who have had children may choose to undergo breast augmentation after having a mastectomy.
Rhinoplasty: Rhinoplasty is a type of plastic surgery that changes the shape of the nose. A surgeon removes bone and cartilage from the bridge of the nose and repositions them to change the size and position of the tip of the nose. Rhinoplasty can correct problems such as a deviated septum, wide nasal bones, and narrow nostrils.
Eyelid Surgery: Eyelid surgery is a cosmetic procedure that reshapes the upper eyelids to make them appear smaller and more natural-looking. Surgeons make an incision inside the lower eyelid and remove the fat cells.
Liposuction: Liposuction is a cosmetic procedure that uses suction to remove unwanted fat deposits. Liposuction can help people lose weight and contour their bodies by removing fat deposits that accumulate around the waist, hips, thighs, knees, ankles, neck, arms, and back.
Tummy Tuck: A tummy tuck is a cosmetic procedure that tightens the abdominal muscles and removes extra skin and fat. People who have had extensive weight loss may decide to get a tummy tuck after they've lost a significant amount of weight.
Facelift: A facelift is a cosmetic procedure that lifts sagging facial skin and reduces wrinkles. A facelift can tighten loose skin and reduce deep creases between the eyebrows, around the eyes, and along the jawline.
What is the recovery time?
Recovery time after any plastic surgery procedure varies depending on the type. Most cosmetic surgeries take about two weeks to recover. Breast augmentation takes about four weeks. Rhinoplasty takes about three months. Liposuction takes about six weeks. Eyelid surgery takes about five days. Tummy tucks take about seven days. A facelift takes about ten days. A hair transplant takes about eight weeks.
Are there any side effects of doing PS?
The side effects of plastic surgery vary depending on the procedure. Cosmetic surgeries have little to no side effects. Breast augmentations may cause bruising and swelling. Rhinoplasties may cause bleeding and pain. Liposuctions may cause bruising and soreness. Eyelid surgeries may cause swelling and bruising. Tummy tucks may cause bruising and discomfort. Facelifts may cause swelling and bruising and may leave scars. Hair transplants may cause itching and numbness.
Does plastic surgery come with any risks?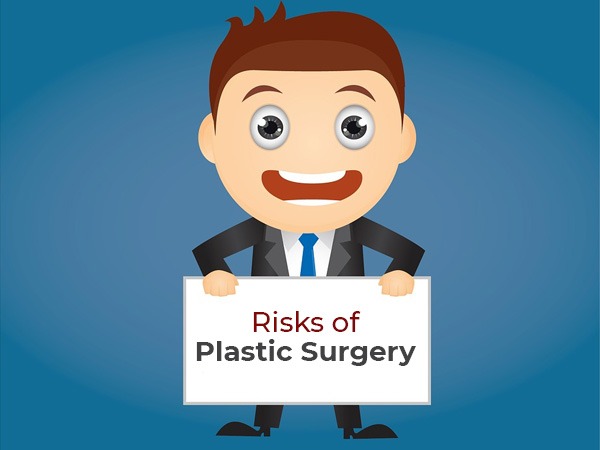 Plastic surgery procedures carry different risks. Cosmetic surgeries pose little risk. Breast augmentations may lead to infection. Rhinoplasties may cause scarring. Liposuctions may lead to infections. Eyelid surgeries pose risks of blindness. Tummy tucks pose risks of death. Facelifts pose risks of paralysis. Hair transplants pose risks of rejection.
Aftercare
Aftercare after any PS procedure is extremely important. People should avoid strenuous activity for at least a week after any cosmetic surgery. People should also avoid lifting heavy objects for at least a month after any cosmetic surgery. If people experience any complications, they should seek medical attention immediately.
Is there anything wrong with teens getting cosmetic procedures?
Plastic surgery can change a person's appearance drastically and improve their self-esteem. However, some teens seek these procedures simply because they want to fit in with the popular culture. If your child wants to look better than everyone else, then he or she shouldn't just go under the knife. Instead, they should learn how to love themselves and accept their true beauty.
Now In the end what we suggest,
Is plastic surgery necessary? Absolutely No, You don't need to undergo PS just because someone else is doing it. If you think you'll regret it later, it might be better to wait until you're older. You should not consider plastic surgery unless you are ready to accept yourself as you are now. If you do not feel comfortable with the way you look, plastic surgery may make you even less confident about yourself. You might become dissatisfied with the results of the procedure.
Moreover, you may end up regretting the decision to undergo plastic surgery, especially after experiencing dissatisfaction with its outcome. But maybe. Sometimes people who do not need plastic surgery can benefit from it.
Frequently Asked Questions
Why do people get plastic surgery?
People get plastic surgery for many reasons. One of the biggest reasons would be if they feel self-conscious about something on their face. Other reasons might include wanting to change the way their nose looks, make scars less noticeable, fix problems with teeth, or even just look different.
How much does plastic surgery cost?
The price of plastic surgery varies depending on where you live, what kind of surgery you want, and who performs the surgery. In general, the average cost of a plastic surgery procedure is between $4000-$8000 which is 3,18,200.20 – 6,36,400.40 Indian Rupees.
What happens after I have my plastic surgery?
After your plastic surgery, you should try to wear clothing that covers your scar. You should also avoid strenuous activity for at least 6 months. After that time, you can slowly start working out again. You should also continue taking care of your wound until it heals completely.
When is the best time to schedule my plastic surgery?
You should schedule your plastic surgery before any major changes occur to your face. For example, if you plan on getting implants in your breasts, then it would be best to wait till those implants are already in place. If you're thinking about liposuction, then you should wait till you aren't dieting and gaining weight.
Is plastic surgery safe?
Yes, plastic surgery is extremely safe. However, you still need to take precautions while recovering from your surgery.