Say Goodbye To Laugh Lines and Hello To A Wrinkle Free Smile
Your face is something that you gaze at the most. Each day, we devote a significant amount of time to inspecting our skin in the mirror. Usually, we have a specific goal in mind, such as carefully examining a small pimple, attempting to remove a bothersome blackhead, or plucking a chin hair. However, sometimes we just do it for fun, to look for any kind of changes in the face. You might have discovered the laugh lines on your face during one of these examination sessions. Everyone has laugh lines on their face, In some people, they are less noticeable whereas in others it is clearly visible. We all get laugh lines and wrinkles as we grow older. These laugh lines also known as nasolabial folds, are particularly obvious and can significantly change the appearance of your face. Although they cause no threat, sometimes it feels very annoying. You might be interested in learning how to get rid of laugh lines or stop them from developing in the first place if you desire skin that is smooth and youthful-looking. Therefore,  in this article, we will cover all you need to know about laugh lines, including what they are, what causes them, how to avoid getting them, how to treat them, and more. Whereas, the best piece of advice we can provide you is to concentrate on embracing them instead of focusing on how to get rid of them.
What are Laugh Lines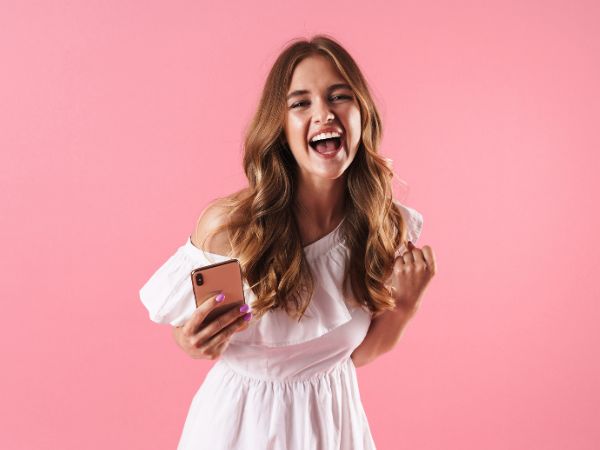 Smile lines are most of the time known as laugh lines, It is actually vertical lines that go from the nose to the corner of the mouth, as well as crinkles or wrinkles around the eyes. The act of smiling induces muscular activation that results in skin wrinkling known as nasolabial folds and crow's feet. Although they are not dangerous and are a natural part of aging. Some people's nasolabial folds are deeper, and the appearance of these facial wrinkles can be frustrating. Most individuals believe they are the only ones who have them, yet developing laugh lines is a fairly common skincare problem. There is a fun fact about the laugh lines, it is not created by laughing or smiling. These wrinkles usually occur over time due to the natural loss of volume that comes with age, but they can also be a genetic trait you possess from youth.
5 Tips To Remove Laugh Lines Naturally
There are several natural cures available that help in removing the laugh lines naturally. Here are some of the nature cures listed below: 
Apply Oil On Your Face –

It is because you need to relax in order to laugh, that it seems logical that a little oil will do the work to conceal your laugh lines or wrinkles. Almost any sort of oil may be used to hydrate your skin and keep it looking fresh. However, coconut and olive oil are the most popular oils. Simply apply a little amount to your fingertips and massage it around your lips and laugh lines. If you apply it on your face and leave it on overnight, the effects will be much better.

Apply Moisturizer Before Going To Bed At Night –

If you want a creamy treatment to remove wrinkles, a bedtime moisturizer will have the most effect on eliminating smile lines. Overnight moisturizers are often thicker, and you have eight hours to let them do their thing. Anti-aging moisturizers with natural components like collagen, antioxidants, nut oils, and vitamin E are ideal.

Increase The Intake of Fruits –

Fruit is good for your health, but putting it on your skin exfoliates and tightens it. During breakfast, dab lemon or pineapple juice on your wrinkles to remove laugh lines. The acid tightens slack skin, while the antioxidants combat free radicals. It is also advised that you drink carrot juice to maintain your skin looking vibrant, youthful, and wrinkle-free.

Increase The Consumption Of Water – Drink more water, you've heard it a thousand times. Let's face it: water is good for your skin, and being hydrated maintains your skin cells lush and young. So, in between moisturizing, masks, and face workouts, drink a glass or two. It will assist in softening your laugh lines!
Exercises For The Face –

Face exercise develops the muscles that prevent sagging and wrinkles. Put your fingertips firmly over your laugh lines, then grin as widely as you can while keeping your lips apart. Hold for 5-10 seconds, then rest and repeat. Aim for 30 repetitions every day. Try it out for a month and let us know what you think.
 Top 2 Exercises To Get Rid Of  Laugh Lines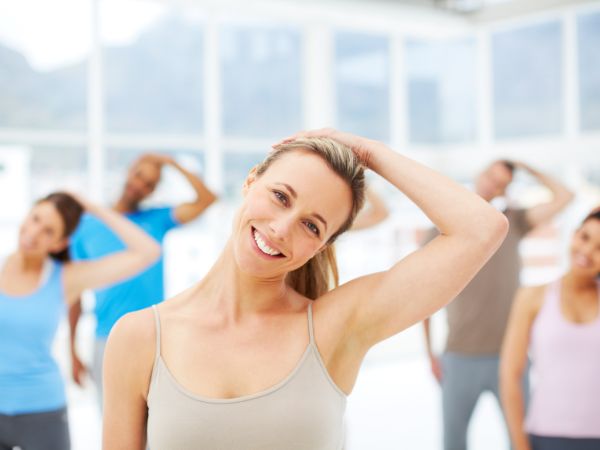 Exercise 1: 
Hook the corners of your lips with your index fingers and slowly pull to the sides.

Don't extend too much; only around 14 inches.

Maintain this posture for a few seconds. Work on the opposite side now.

Draw the corners of your lips together, opposing the action with your index fingers once more.

Relax and do the exercise 25 times more.
 Exercise 2 : 
This practice is also excellent for avoiding laugh lines. Place your fingers firmly over your laugh lines to do the exercise.

Continue to grin as broadly as you can while keeping your lips apart.

Maintain this posture for five seconds. Relax and do the exercise 30 times more.
Treatment Options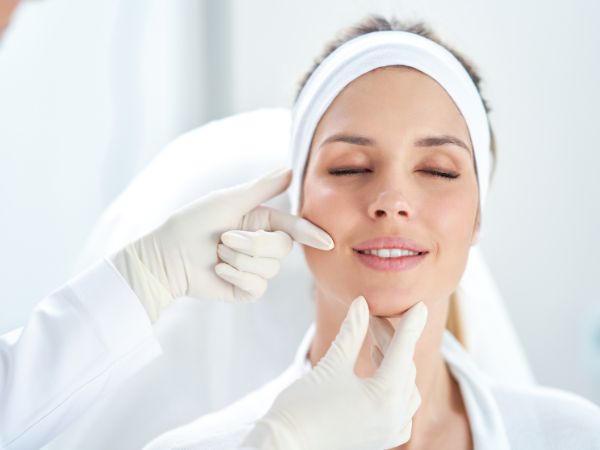 Botox:

Botox is an "anti-wrinkle" injection, although it does not operate like dermal fillers. Botox is created from botulinum toxins, which limit mobility in certain locations by temporarily paralyzing the muscles that cause wrinkles to appear. Although it can be used to smooth out existing laugh lines, it is most commonly utilized as a prophylactic measure. Botox treatment results normally last three to five months before requiring a top-up treatment. Some people, however, have longer-lasting results.

Laser Therapy:

Laser therapy is a skin technique that removes the top layer of skin cells in certain locations of the body. Laser treatments enhance the texture and look of the skin by tightening it and boosting collagen synthesis and cell renewal. For a more youthful look, these treatments help smooth out mild facial lines and lessen the appearance of deep wrinkles.

Cosmetic Surgery: Cosmetic surgery is a more permanent approach to remove laugh lines. A surgical facelift can repair deep-set wrinkles and deliver revolutionary outcomes, but it is substantially riskier than non-surgical therapies. In the United Kingdom, any sort of surgeon can undertake cosmetic surgery, therefore be sure your cosmetic surgeon is a properly certified plastic surgeon who is registered on the GMC specialty registry.