Sleep Hygiene: The Guide For A Good Night's Rest
Introduction to Sleep Hygiene
Good sleep hygiene involves the promotion of quality, restful sleep habits. This is done by developing a routine that promotes comfortable stimuli for sleep and reducing inflammatory stimuli that interferes with sleep. Sleep hygiene may include monitoring the length and quality of one's sleep, controlling the environment for optimal relaxation, improving bedtime behavior, and adopting subtle lifestyle changes such as avoiding caffeine near bedtime or exercising in the late afternoon. Additionally, it may also include relaxation techniques practiced before bed to maximize comfort and support a habit of deep restful sleep.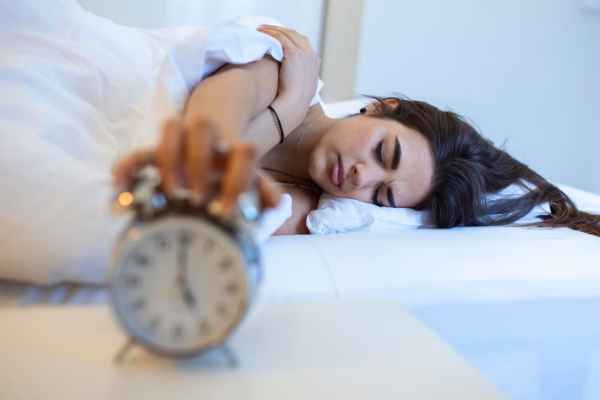 Psychoeducation on sleep hygiene includes understanding the importance of regular sleep schedules, avoiding napping during the day, eating a well-balanced diet, avoiding stimulants such as caffeine late in the day, and engaging in relaxing activities before bed. Psychoeducation also looks at how to create an environment that is conducive to sleeping, such as keeping your bedroom dark and cool or using a weighted blanket or eye mask. Educating yourself on sleep hygiene can help you establish better habits that lead to improved sleep and overall health.
Benefits of Prioritizing Sleep
Practicing good sleep hygiene offers a plethora of benefits. Improved sleep quality can lead to an enhancement in one's overall health both physically and mentally. This allows for the promotion of regular productivity. Furthermore, healthy sleeping habits can help to reduce stress. Which in turn helps with better concentration and improves mood both during the day and night. Other benefits may include weight loss due to an increase in metabolic rate from achieving proper amounts of restful sleep. As well as boosts in immunity. In conclusion, practicing good sleep hygiene is an essential step for leading a healthy lifestyle. Therefore it should not be taken lightly.
Causes of Poor Sleep Hygiene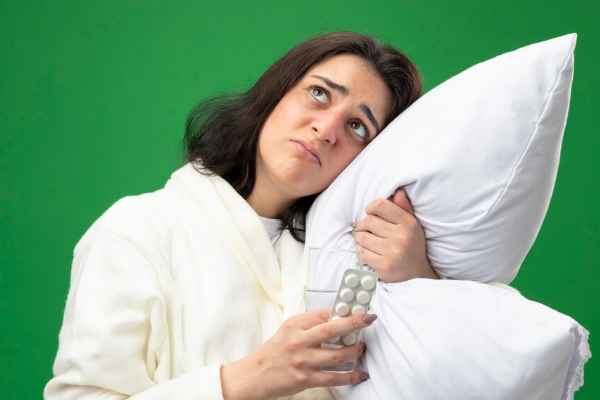 Poor sleep hygiene can result from a variety of factors, including caffeine consumption, afternoon naps, excessive nighttime light exposure, and sleeping in an uncomfortable environment. Unstructured bedtime routines and the use of electronic devices can also contribute to poor sleep hygiene. People who choose to follow an irregular sleep schedule tend to report more daytime sleepiness and trouble falling asleep at night. Furthermore, environmental disturbances such as loud noises or bright lights can cause some people to have difficulty falling or staying asleep. Improper use of sleep medications may also be a contributing factor to poor sleep hygiene.
Steps for Creating Optimal Bedtime Habits
Are you looking to improve your sleep quality and your overall health? Creating optimal bedtime habits can be key to better rest. While everyone has different needs when it comes to adequate sleep, there are a few steps that anyone can take for creating positive bedtime habits. Read on for practical tips for building these patterns into your nighttime routine.
Set an Alarm for Your Bedtime: The first step in creating optimal bedtime habits is setting an alarm for when you'd like to go to bed. This allows you to create consistency in terms of time and helps condition your body so that it knows when it's time to get ready for sleep. You can adjust the alarm as needed depending on how much sleep you need, or the demands of your schedule – but the goal is always ideally to maintain a consistent bedtime across all days each week.
Implement Healthy Sleep Habits: Establishing healthy sleep habits is essential if you want restful sleeping hours every night. Habits such as avoiding screen time at least two hours before going to bed, abstaining from caffeine late in the day, and doing stretching exercises right before sleeping can help your body transition into a state where it's ready for quality restorative slumber.
Engage in Relaxing Activities Before Bedtime: Relaxing activities such as guided meditation, breathing exercises, reading a book, or listening to calming music can help set the tone from just lying down on your mattress until truly being able to fall asleep easily and quickly.
Avoid Late Night Snacking: Limiting snacks after 7 pm is another way of helping ensure better sleep quality throughout the night since this will decrease indigestion while also improving energy levels when awake during the day due to fewer sugar spikes associated with having food too late in the evening prior to climbing into bed.
Create a Sleep-Conducive Environment: The environment where one sleeps plays an important role in promoting healthy slumber as well – everything from darkness levels within the room (or using an eye mask), which type of mattress atop one's springs (optimal firmness range is individually perfect) supporting general quietness outside home affects quality resting experienced deep during pajama party online.
Nutrition for Healthy Sleep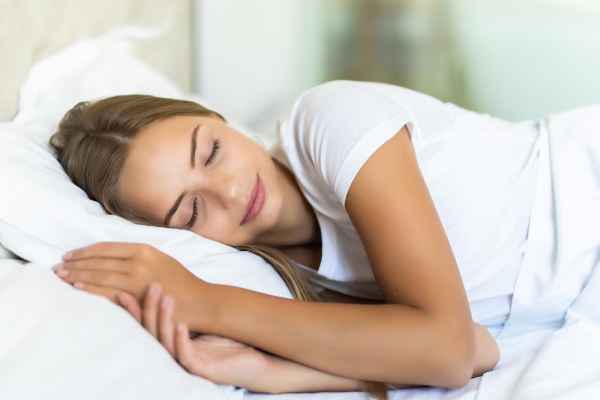 Humans need good nutrition to get a healthy night's sleep. Eating the right foods during the day can help you wake up feeling more rested, energetic, and productive. An important part of achieving restful sleep is getting enough vitamins, minerals, and other nutrients needed for proper brain and body functioning. Eating a well-balanced diet full of whole grains, proteins, fruits, vegetables, and dairy provides your body with everything it needs for restoring energy stores overnight. Focusing on incorporating specific nutrients like tryptophan found in eggs or cheese can help promote deeper sleep as well as reduce feelings of anxiety or stress before bedtime.
How to deal with worrying thoughts at bedtime?
Worrying at bedtime can not only make it hard to fall asleep but can also disrupt sleep. To develop healthy ways of dealing with thoughts, it's important to learn how to acknowledge worry. Also how to let go of the need to control future outcomes. It's also important to establish a specific time for worrying, such as during daylight hours so that unwanted rumination does not take over bedtime. Activities like deep breathing, progressive muscle relaxation, journalling, and mindfulness techniques can also help calm a restless mind so that sleep is more restful and relaxing.
Pre-Bedtime Habits to Develop Good Sleep Hygiene
Developing good pre-bedtime habits can help you practice better sleep hygiene and improve your overall sleep health. Some good habits to develop include creating a calming bedtime routine. This includes reading a book or listening to soothing music. Avoiding caffeinated drinks for several hours before bed. Turning off screens (including phones and TVs) at least an hour before bedtime. And lastly, avoid bright lights from the digital screens of all devices. Developing these habits can help improve both the quality and quantity of sleep. Finally helping you feel more energized during the day.
The Importance of Exercise and Diet on Sleep Quality
Regular exercise and a balanced diet are important for healthy sleep habits. Exercise can be an effective way by helping to reduce stress and promote better circulation. Eating a healthy balance of foods like whole grains, lean proteins, fruits, and vegetables helps to provide fuel. This fuel is needed for physical activity while ensuring optimal health. Proper nutrition is also essential to help maintain consistent energy levels. To support regular physical activity throughout the day, which can lead to improved overall sleep quality.
Avoiding caffeine, alcohol, and nicotine before bedtime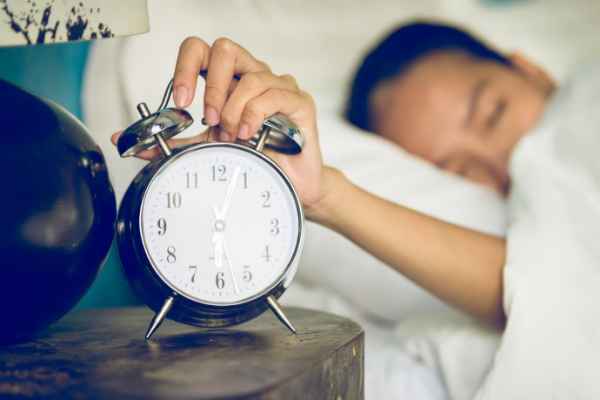 To ensure your body and mind get the best rest possible, it's important to avoid certain substances before bedtime. Specifically, caffeinated beverages such as coffee, energy drinks, and tea should be avoided in the evening. As they can disrupt your sleep-wake cycle and keep you awake longer than necessary. Similarly, alcohol disrupts REM sleep. Leaving you feeling tired in the morning even if you got a full night of sleep. Additionally, nicotine is a stimulant that increases heart rate and makes it harder to drift off. Therefore, avoiding the consumption of caffeine, alcohol, and nicotine close to bedtime is essential for optimal restful sleep.
The importance of "wind-down time" before bed
Wind-down time is vital for healthy sleep and is a crucial part of our bedtime routine. Wind-down time helps signal to your body that it's time to rest, relax, and go to bed. During this pre-bedtime period, you should engage in calming activities like reading books or playing board games. Practicing mindfulness activities such as yoga or meditation can also help ease your mind and body into sleep mode. Setting aside at least 30 minutes of wind-down time before going to bed helps train the mind and body. So you can get a better night's rest.
How Technology Impacts Sleep Quality?
Technology has had a significant impact on the quality of sleep for many people. Not only adults but children as well. With the advent of computers and smartphones, people are able to use them throughout the day and night. Leading to an increase in device-related sleep disturbances or insomnia. The presence of these devices can lead to a disruption in circadian rhythms providing excess stimulation of the brain. This makes it very difficult to shut down at night. Research suggests that increased technology usage is associated with decreased sleep quality and duration. Thus, limiting technology usage in bedrooms and avoiding it before bed promotes better sleep for all.
Lastly, Knowing When to Seek Help for Trouble Sleeping
If you are having trouble sleeping, seeking help from a medical expert may be the best course of action. There are many potential causes of sleep problems. Your doctor can assess these and provide advice about what to do next. They can also recommend medication or therapy that could help improve your sleep habits. As well as refer you to other specialists when needed. Your doctor can also advise you on lifestyle changes that can help improve the quality of your sleep.