Social Media Impact on Health: Is It harming You?
How Social Media is Impacting Your Health: The Good, the Bad, and the Ugly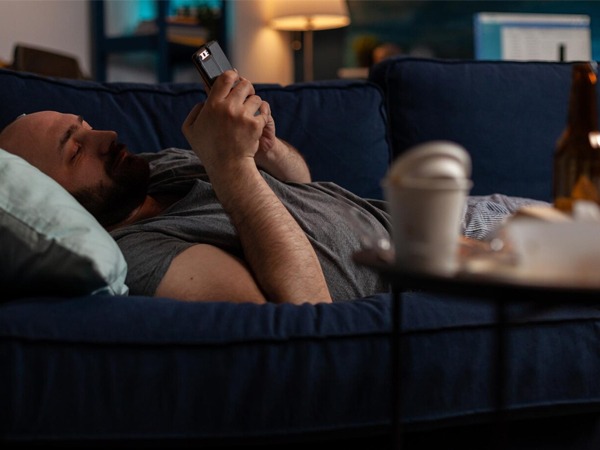 Social Media Impact on Health, as we know Social media is a great way to stay connected with friends and family. The term "social media" refers to online platforms where users share information and ideas. Social media sites have become increasingly popular over the past decade. Facebook was launched in 2004 and now boasts 2 billion monthly active users worldwide. Twitter was founded in 2006 and currently has 500 million monthly active users. Instagram was launched in 2010 and now has 1 billion monthly active users. Snapchat was launched in 2011 and now has 200 million daily active users. YouTube was launched in 2005 and now has 1.8 billion monthly active users. According to research conducted by the University of Michigan's School of Public Health, "social media use was associated with increased odds of depression, anxiety, loneliness, and sleep problems."
These websites allow people to connect and communicate with each other across the globe. People use these websites to stay connected with friends, family members, and colleagues. However, some studies suggest that excessive time spent using social media may negatively affect mental health. The number of people using social media platforms like Facebook, Twitter, Instagram, Snapchat, etc., continues to increase each year. In fact, according to Statista, the global population of users of these platforms grew from 2.9 billion in 2017 to 4.0 billion in 2018. As we move forward, the use of social media platforms is expected to continue increasing. According to eMarketer, the total number of social media users worldwide was estimated at 1.8 billion in 2019. By 2024, the number of users is projected to reach 3.2 billion.
Quick facts to know while considering the social media impact on health: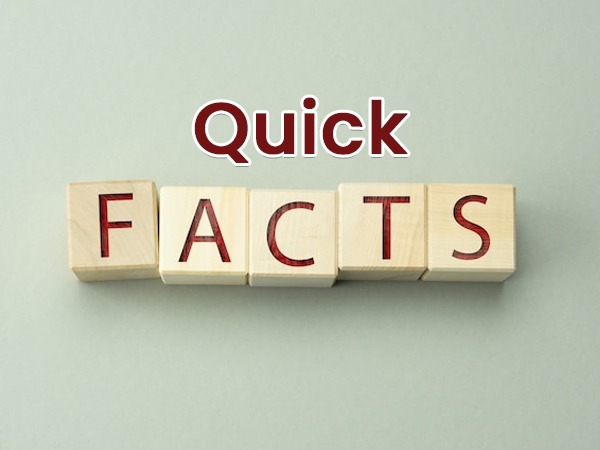 Make sure you're only checking social media at specific times throughout the day. Try to avoid being online for long periods of time, especially late at night.
Avoid posting anything that may upset others or make them feel uncomfortable.
Don't forget about privacy settings! You should always check who can view your posts before sharing any information.
Keep yourself accountable. Set goals for how much time you spend on social media daily, weekly, monthly, and yearly.
Take breaks! When you start feeling overwhelmed, step away from your computer and do something else for a few minutes.
Remember that social media isn't real life. While it might seem fun to share funny memes or pictures of cute animals, remember that these things don't last forever.
Use moderation! Always try to balance your need to connect with people with your desire to maintain a positive mindset.
Talk to someone! Talking to a friend or loved one about your struggles can help you get perspective and find ways to cope.
Consider therapy! Therapy can be extremely effective in helping you deal with difficult situations and feelings.
See a doctor! Sometimes, talking to a professional can help you figure out what's going on with your mental health and provide solutions to problems.
Get enough sleep! Sleep deprivation can lead to anxiety, depression, and even suicidal thoughts.
What do the researchers have to say about social media's impact on health?
A study published in the Journal of Medical Internet Research suggests that excessive time spent using various forms of social media (e.g., Facebook, Twitter) may negatively affect mental health. Researchers surveyed nearly 10,000 participants who were asked questions regarding their use of social media. Participants reported spending an average of 6 hours per day using social media. Those who spent more than 5 hours per day using social networking sites had higher rates of depression compared to those who did not spend any time using social media. In addition, those who spent more than 4 hours per day using social networks were more likely to experience anxiety symptoms compared to those who did less than 2 hours per day.
Let's talk about the positive social media impact on health!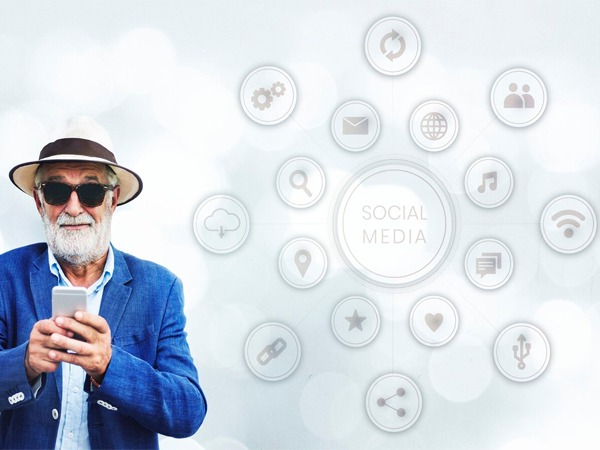 Social Media Helps People Stay Connected To Their Friends And Family: The internet has allowed us to connect with others across the world. We no longer need to leave home to meet someone face-to-face; we can simply type their name into Google and find out everything about them. While this convenience is great, it does mean that we spend less time interacting with real-life people. A study published in Computers in Human Behavior showed that people who spent more than three hours per day using social networking sites were more likely to suffer from loneliness.
Social Media Can Help You Keep Track Of Your Fitness Goals: If you want to lose weight, then you might want to consider joining a fitness group on Facebook. By posting pictures of yourself working out, you can motivate yourself to keep going. If you don't feel comfortable sharing your progress online, then you could join a gym instead. Many gyms offer free classes where you can learn new exercises and share tips.
Social Media Allows Us To Share Our Experiences: We live in a fast-paced society today. When we do take some time off, we often forget to appreciate the little things in life. One way to make sure you never miss out on anything is to post a picture of something beautiful on Instagram. Not only will you enjoy looking back at the moment later, but you'll also help remind yourself to stop and smell the roses.
Social Media Makes It Easier To Find Support From Others Who Are Going Through Similar Things
When you're feeling down, it can be hard to know if anyone else is experiencing similar feelings. But thanks to social media, you can easily search for posts written by people who have been in your shoes. There are lots of groups dedicated to helping people deal with different issues, including depression, anxiety, eating disorders, and body image concerns.
Social Media Is An Effective Way To Get Healthy Information
There are plenty of websites that provide information about nutrition and exercise. But sometimes, reading long articles isn't the best way to understand the basics. Instead, try watching videos on YouTube. Videos are short (usually under 10 minutes) and allow you to watch experts explain concepts without having to read through the dense text.
Use Social Media To Improve Mental Wellness
Studies have shown that people who regularly engage in activities like yoga, meditation, journaling, and mindfulness tend to experience fewer negative emotions. So if you're struggling with depression, anxiety, or any other mental illness, you should consider trying some of these techniques.
How Social Media is Killing You Slowly: the Various Negative Social Media Impact on Health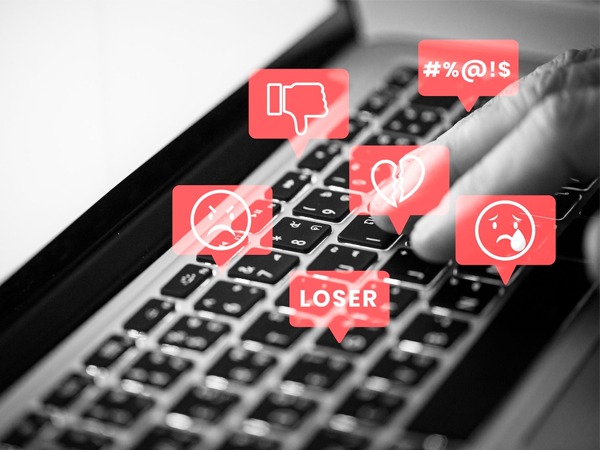 Researchers believe that the negative effects of social media on mental health may be due to several factors. Social media have become a popular way to communicate today. Many social networks out there allow users to post their thoughts about anything they want. People use these sites to share information and connect with others. However, some people may not know how harmful social media can actually be. Here are the different types of negative effects social media can cause on our health.
Stress: Stress is something we face every day whether we realize it or not. We all go through stressful situations at work, school, home, etc. When we encounter stressful situations, our bodies release hormones called cortisol. These hormones help us deal with problems and challenges we face but if we experience frequent stressful events, then our body becomes desensitized to them. As a result, our body starts producing higher levels of cortisol over time. Cortisol is what causes anxiety and depression. In addition, high amounts of cortisol can lead to weight gain and obesity. If you're looking to lose weight, try limiting your exposure to social media and other forms of technology.
Sleep Deprivation: Sleep deprivation is becoming a serious problem among teens and young adults today. Studies show that sleep deprivation affects brain function and mental performance negatively. A study published in 2009 showed that teenagers who spend more than two hours using electronic devices before bedtime had lower grades, were less likely to complete homework assignments, and slept less than those who didn't use electronics before going to bed. Another study conducted in 2013 showed similar results. Teens who spent more than three hours using electronic devices before going to bed experienced poorer academic achievement. Also, kids who played video games right before bedtime had shorter sleeping times. To avoid sleep deprivation, limit screen usage after 8 p.m., especially before bedtime.
Eating Disorders: Eating disorders are conditions where someone's eating habits are unhealthy. Anorexia nervosa is characterized by extreme self-denial and restriction of food intake. Bulimia nervosa involves bingeing followed by purging behaviors like vomiting or taking laxatives. Both eating disorders can affect adolescents and young adults. Adolescents and young adults who suffer from eating disorders often feel isolated and depressed. Many of them stop participating in activities they enjoy due to the fear of gaining weight.
Depression: Depression is a mood disorder that makes individuals feel sad, hopeless, guilty, and worthless. Major depressive episodes last longer than 2 weeks and symptoms include feelings of sadness, loss of interest, poor concentration, fatigue, low appetite, trouble falling asleep, and restless leg syndrome. Depression is treatable; however, only half of those suffering from depression receive treatment. Being aware of the warning signs of depression and seeking help can help you recover faster.
Anxiety: Anxiety is a feeling of worry and nervousness that keeps people awake at night. Most people experience milder forms of anxiety throughout their lives, but for some people, anxiety attacks can be debilitating. Symptoms of anxiety include restlessness, difficulty concentrating, muscle tension, rapid heartbeat, trembling hands, shortness of breath, nausea, dizziness, sweating, and hot flashes. Anxiety disorders are treatable, but untreated anxiety can lead to panic attacks, agoraphobia (fear of open spaces), obsessive-compulsive disorder (OCD) (obsessions with certain things or actions), and generalized anxiety disorder (GAD).
Self Harm: Self-harm refers to intentionally harming yourself without suicidal intentions. Common ways of self-harming include cutting, burning, hitting oneself, scratching, overdosing, and ingesting dangerous substances. Suicidal ideation is a common symptom of self-harm. Individuals who engage in self-harm are at risk for suicide attempts.
The Bottom Line,
Social media is a blessing to society because it helps us connect and communicate with people who live far away from us. It also creates opportunities for businesses to reach out to their customers and increase sales. There are many positive aspects of Social Media Impact on Health. However, if not monitored properly, it could become a negative aspect of society. If you use social media well, you can benefit yourself and others. Here are some tips to help you stay safe online. Be smart about what information you share online. Do not post anything that would hurt someone else's reputation. It is never okay to lie or spread rumors. Stay clear of scams. Never give personal information over the internet unless you know exactly whom you're talking to.
Always read the terms and conditions before using any website. Make sure you understand how everything works before signing up for something. When posting pictures, make sure they are appropriate. Posting nude images may cause problems with your job or education. Have fun! Enjoy your social media experience. Remember that you are responsible for what you say and do online. Even though you think you cannot get caught, you probably can.