Spinal Stenosis: Causes, Symptoms, and Treatment
Find Out Everything You Need to Know About Spinal Stenosis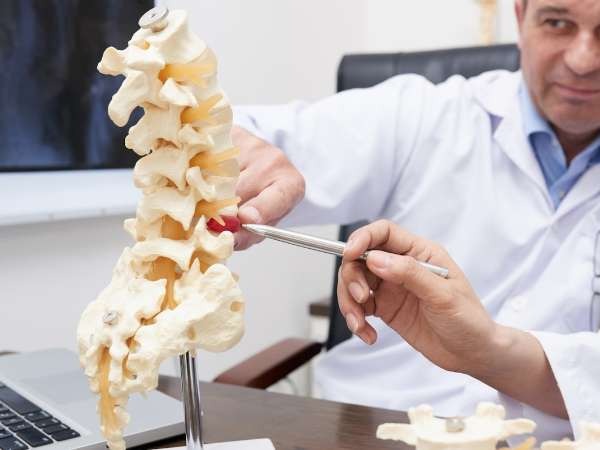 Spinal Stenosis refers to a narrowing of any body passage. In spinal stenosis, the space around the spinal cord narrows, making it difficult for nerve signals to travel between the brain and lower extremities. When the space inside the spine narrows, it puts pressure on the nerves. Pressure on these nerves causes pain and numbness in parts of the body. In some cases, people may not feel any symptoms at first. Over time, however, they may experience tingling, weakness, and loss of feeling in their arms and legs. If left untreated, this condition can lead to permanent nerve damage.
There are three different types of spinal stenosis: central, lateral, and foraminal. Each type affects the body differently and requires treatment based on its location.
Central spinal stenosis (or cervical stenosis) generally begins in the neck and compresses the spinal cord. This type of stenosis involves compression of the spinal cord and root ganglia, leading to neurogenic claudication. Neurogenic means related to or affecting the nervous system. Claudication refers to leg cramps or muscle spasms. In severe cases of central spinal stenosis, patients may experience extreme pain and difficulty walking and moving; therefore, surgical intervention is often necessary.
Lateral spinal stenosis (lumbar stenosis), however, primarily affects the lumbar region of the spine. Patients with this condition complain of low back pain and radiating leg pain.
Foraminal spinal stenosis (foraminal stenosis) begins in the lower back and extends downward into the buttocks. Patients with this condition have similar complaints as those with lateral spinal stenosis, only the affected area is further away from the brain.
Causes
Spinal stenosis occurs as a result of the narrowing of the spaces between vertebrae in the neck or lower back called intervertebral discs. As the disks narrow, the space inside them decreases causing pressure on nerve roots and leading to back pain. Other factors contributing to the narrowing of the disc spaces are age, being overweight, degeneration of bone due to osteoporosis or arthritis, smoking, lack of exercise, trauma, and certain medical conditions.
Diagnosis
A diagnosis of stenosis can only be made after taking a thorough case history and performing a physical examination. Your doctor may order radiographs, CT scans, MRI studies, blood tests, x-rays, electrodiagnostic testing, including electromyography (EMG), and nerve conduction velocity assessments to help determine what type of treatment would be best suited to you.
What Are the Symptoms of Spinal Stenosis?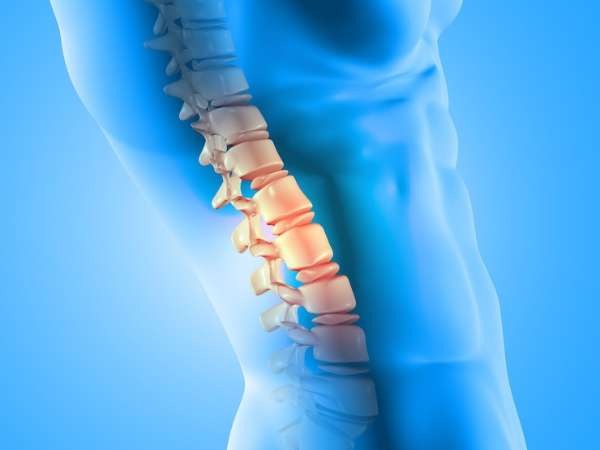 The following points outline some of the symptoms of spinal stenosis and how they relate to the condition of having back pain. There may be many reasons for back pain, and spinal stenosis is not always the cause of the problem. However, if you have any of these symptoms, you should consult your doctor for further advice.
Pain: The first symptom of stenosis is pain. You may feel pressure down your back, neck, legs, or arms. Your symptoms may worsen if you bend over or lift heavy objects. If you have numbness or tingling in your hands or feet, you may have nerve damage.
Weakness: Weakness means that you cannot move your body normally. You may not be able to walk without help, climb stairs, or do simple tasks. You may need someone else to drive you places.
Difficulty Sleeping: You may wake up at night due to discomfort. You may find yourself lying awake thinking about your condition.
Changes In Mood: Mood changes mean that you may become depressed or anxious. You may experience anger, irritability, or sadness.
Balance Problems: Balance problems happen when you lose control of your balance while standing or walking. You may fall easily.
Loss Of Strength And Energy: Loss of strength and energy means that you don't have enough energy to perform daily activities. You may have trouble lifting things or moving around.
Numbness Or Tingling: Numbness or tingling means that you have lost feeling in parts of your body. You may notice changes in temperature or skin sensation.
How Common Are Stenosis Cases?
The National Institute of Neurological Disorders and Stroke estimates that about 1 million Americans have been diagnosed with  stenosis. That's roughly 5 percent of the population over age 60. More than half of those affected live in the United States.
Who Gets Spinal Stenosis Most Often?
People who get stenosis often have conditions that increase the risk of developing the disease. These include obesity, arthritis, osteoporosis, and diabetes. Women are twice as likely as men to develop the condition.
How Does Spinal Stenosis Occur?
The cause of stenosis is not fully understood. However, some factors may contribute to its occurrence. These include age, genetics, obesity, injury, arthritis, and certain medications.
Who Gets Spinal Stenosis And When Do People Get It?
Spinal stenosis occurs primarily among older adults. According to the National Institute of Neurological Disorders and Stroke (NINDS), people over 60 years old have a higher risk of developing this condition than those who are younger. Other risk factors include being overweight, having diabetes, smoking cigarettes, and taking certain medications.
What Treatments Are Available For Stenosis Patients?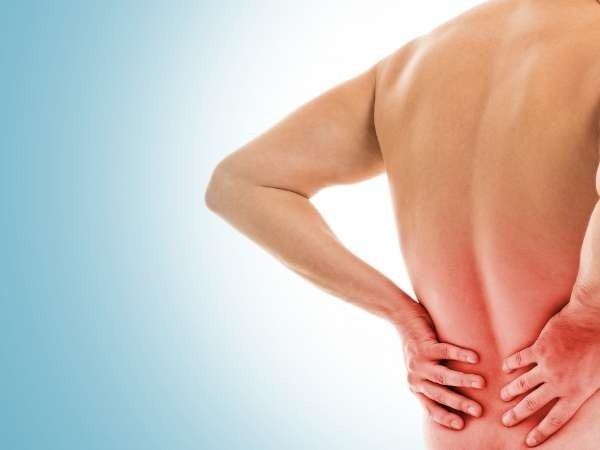 Treatment options for stenosis depend on the location of the problem. Surgery may be necessary if conservative treatments fail. Medications may help relieve symptoms. Physical therapy may improve mobility and strengthen weakened joints.
Physical Therapy: Physical therapy is a type of treatment that involves using physical activity to help treat stenosis symptoms. To do this, therapists use exercises that focus on strengthening muscles and stretching out tightness in the back and neck area. These exercises may involve walking, swimming, biking, yoga, or even tai chi. If these activities aren't enough, then patients may need to try other types of treatments, such as massage therapy, acupuncture, chiropractic care, or epidural steroid injections.
Surgery: Surgery is another option for treating stenosis symptoms. Because surgery isn't always possible, many people choose to have physical therapy first before they consider having surgery. However, if the pain becomes unbearable after trying physical therapy, then surgery might be considered. Surgeries tend to be done under general anesthesia, meaning that the patient won't be awake while their surgeon operates on them.
Two different surgeries are commonly performed for stenosis: decompression laminectomy and fusion. Decompression laminectomy removes bone and soft tissue from around the spine to relieve pressure on nerves. Fusion involves removing damaged vertebrae and inserting metal rods and screws to stabilize the spine. Both procedures require several weeks of recovery time.
Medications: Medication is another way to reduce the severity of stenosis symptoms. Doctors prescribe medications to help ease the pain associated with spinal stenosis. Examples of medication include antidepressants, muscle relaxants, anti-inflammatories, narcotics, and others.
Conservative Management
This includes exercises and lifestyle modifications aimed at reducing tension in the back and strengthening weak muscle groups. These measures include stretching, massage therapy, physiotherapy, chiropractic care, use of seatbelts, avoiding prolonged sitting, regular aerobic exercise, and weight loss if appropriate.
Final Takeaway,
How Can You Prevent Spinal Stenosis From Happening?
Preventing spinal stenosis requires maintaining good posture throughout life. Avoid lifting heavy objects and bending down frequently. Exercise regularly to maintain strong muscles and bones. Maintain a healthy weight by eating nutritious foods and exercising daily. If you already suffer from spinal stenosis, avoid activities that put pressure on your spine, such as long car rides, standing at workstations for hours, and sitting for extended periods.
What Are the Risk Factors Associated With Spinal Stenosis Development?
Risk factors associated with spinal stenosis include:
Age-related changes in bone density
Osteoarthritis (degenerative joint disease)
Rheumatoid arthritis
Smoking
How Will I Know If My Condition Has Improved After Treatment?
If spinal stenosis is diagnosed early enough, treatment may prevent permanent damage to the nervous system. Your doctor may recommend physical therapy to regain lost range of motion and flexibility. He or she may prescribe medication to reduce inflammation and pain.