Vegan diet and 7 others that may help in weight loss
Different diets for weight loss
People who follow the vegan diet only consume plants and plant-based foods. Vegans do not consume anything related to animals, such as meat, eggs and even dairy products.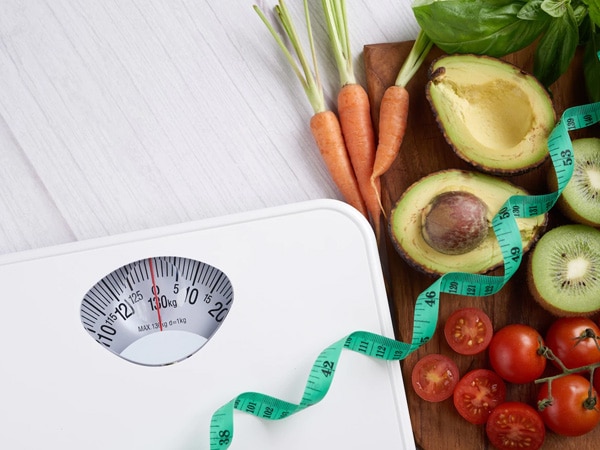 1. Vegan diet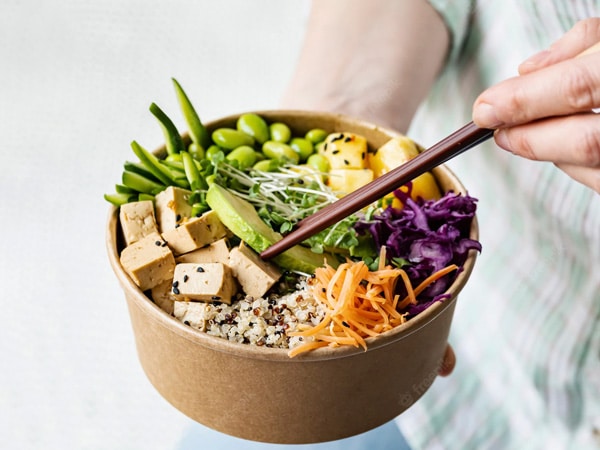 Following a vegan diet may reduce the risk of diseases such as heart disease, cirrhosis, kidney failure, brain haemorrhage etc. The vegan diet is a great choice for losing weight and detoxifying the body.
An issue with the vegan diet is the apparent lack of protein-rich foods. However, there are still some great vegan food options that are rich in proteins.
2. Paleo diet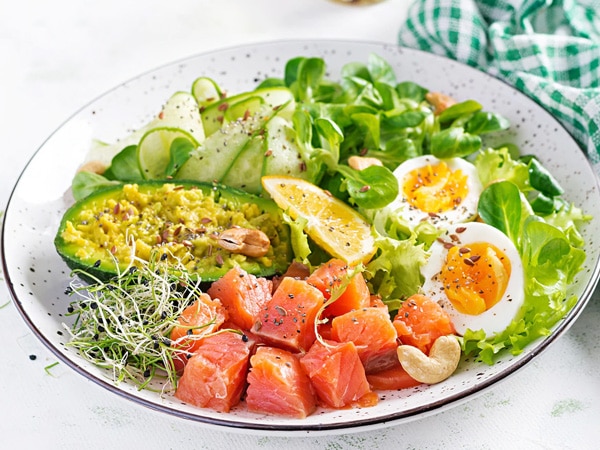 Paleo or paleolithic diet consists of foods that humans used to eat in the paleolithic era. It includes foods such as meat, eggs, nuts, fruits and vegetables. The Paleo diet avoids the use of processed foods that are available in the market and focuses on a natural diet. 
This diet is quite popular with bodybuilders and is rich in healthy fats and proteins. It also promotes weight loss. However, people who follow the paleo diet have a higher risk of suffering from heart disease, diabetes and other medical conditions.
3. Intermittent fasting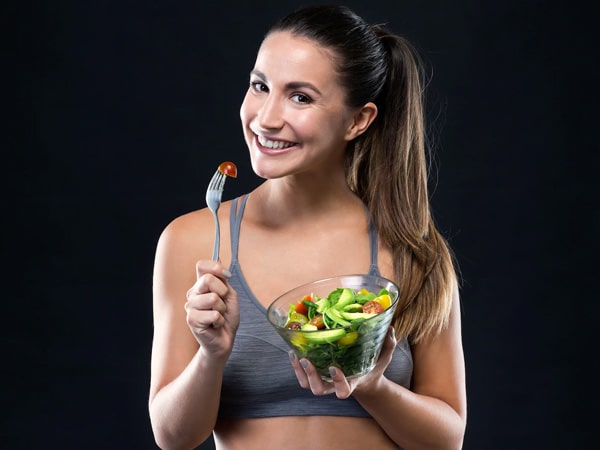 More of an eating routine than a type of diet, Intermittent fasting is a popular technique to shed some kilos. In intermittent fasting, there are specific periods for eating and fasting. The most popular forms of intermittent fasting are the 16/8 method and the 12-12 method. In the 16/8 method, a person fasts for 16 hours and then eats food only for 8 hours. For example- breakfast at 11 AM, lunch at 2 PM and dinner by 7 PM. 
Intermittent fasting helps increase metabolism and reduce excess fat from the body. It forces the body to use fat as an energy source and helps in weight loss.
Also read: Guide to eat right: Is intermittent fasting safe for people living with diabetes? – TV Health
4. Keto diet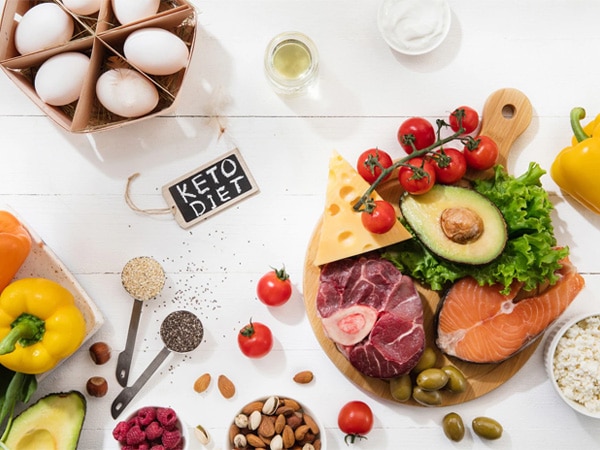 The keto diet includes foods that are rich in good fats such as salmon, mackerel, chicken, yoghurt, cottage cheese, eggs, vegetables etc. Different Keto diets have specified amounts of fat, protein and carbohydrates that one should consume every day. The Keto diet is rich in fats and low in carbohydrates.
The Keto diet forces our bodies to get energy from fats. This allows the body to reach a metabolic state known as ketosis. Ketosis substitutes carbs with fats as the energy source for the body. Ketosis improves metabolism and helps in weight loss. 
Also read: What are Omega 3 fatty acids? their benefits and foods that are rich in Omega 3
5. Dukan diet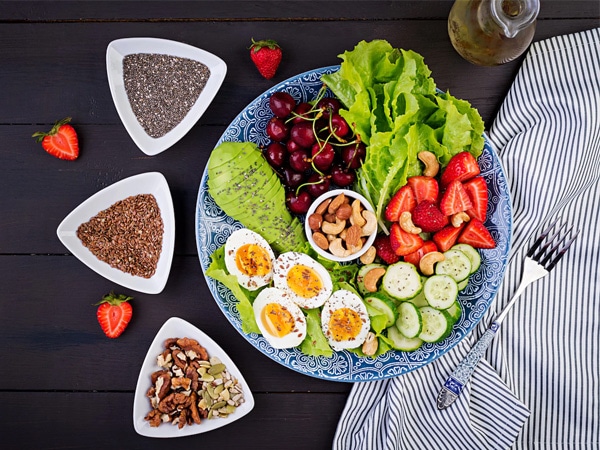 The Dukan diet was invented by Pierre Dukan back in the 1970s. It is a fad diet which advocates a high protein, low carb and low-fat diet. It consists of foods that are rich in protein such as lean meats, fish, fat-free dairy, oats etc. 
The Dukan diet consists of 4 steps- the attack phase, the cruise phase, the consolidation phase and the stabilisation phase. Some people claim that the Dukan diet helped them lose weight but it is still considered a fad diet by dieticians and experts.
6. Pescatarian diet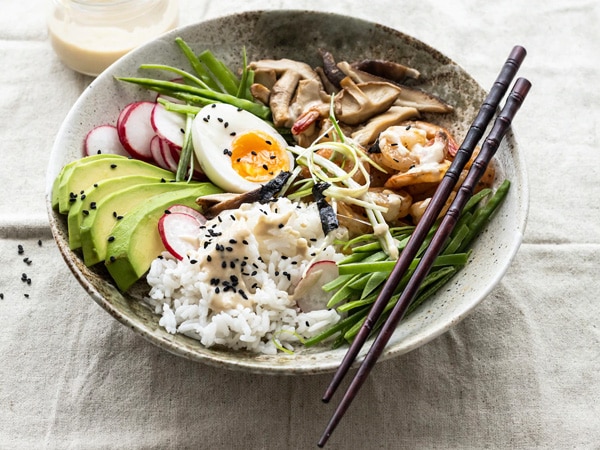 Pescatarian diet consists of vegan foods along with fish and other kinds of seafood, eggs and dairy products. A Pescatarian diet does not include any other kinds of meat than fish. People who follow the Pescatarian diet are called Pescatarian or Pesco-vegetarians.
Pescatarians eat fish because it is rich in proteins, a nutrient that is mostly lacking from plant sources. Following a Pescatarian diet can help reduce weight because it contains low amounts of saturated fats and is rich in protein.
7. Sattvic diet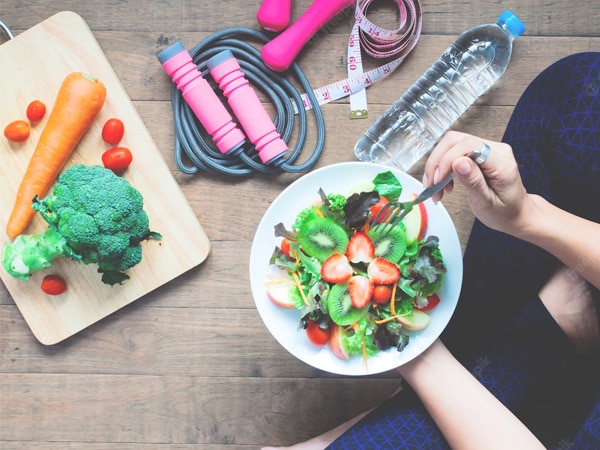 The sattvic diet is an ancient Indian diet that was followed by yogis and learned people in the ancient period. The sattvic diet focuses on foods that are light and increase energy in the body. It includes foods that are anti-inflammatory and reduce stress. The Sattvic diet consists of vegetarian foods such as whole grains, milk, milk products, vegetables, fruits, natural oils, nuts, seeds, natural sweeteners such as honey, and herbs and spices that are good for our bodies. Sattvic diet not only helps in weight loss but also improves mental and gut health.
Also read: Weight Loss Tips based on Healthy Diet, Lifestyle changes and an effective Exercise
8. Mediterranean diet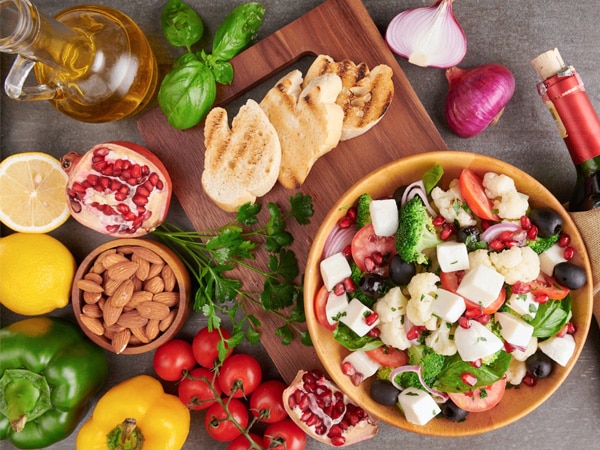 The Mediterranean diet consists of foods that are eaten in the Mediterranean region. It includes the cuisine of North Africa, the Middle East, France, Italy, Israel, Greece and Spain. People of the Mediterranean region are considered one of the healthiest in the world and the obesity rates in these places are very low. The Mediterranean diet consists of foods such as whole grains, pasta, olive oil, fish, fresh fruits, coffee and wine. The Mediterranean diet consists of very little meat and dairy products. 
The Mediterranean diet is good for heart health, reduces the risk of diabetes, improves the blood flow in the body, and helps in weight loss.