Weight Loss Drinks: Sip Your Way to a Healthier You
Introduction
In the ever-evolving landscape of health and wellness, the quest for effective weight loss solutions remains a prevalent pursuit for many individuals. Amidst this journey, weight loss drinks have gained considerable popularity in the health and fitness world. These beverages, crafted with a blend of natural ingredients, have been hailed for their potential to aid weight management and improve overall health, making them an enticing addition to various diet plans.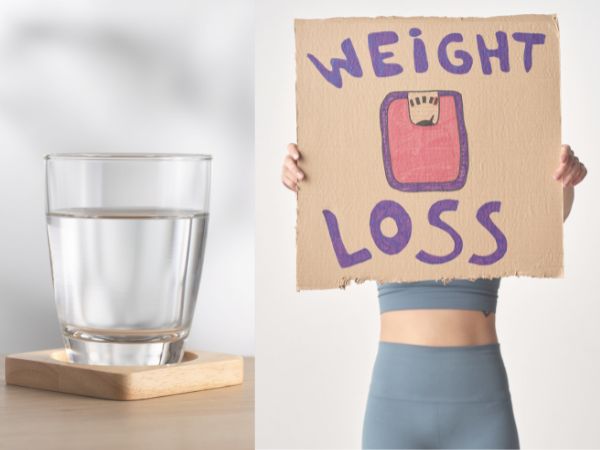 The allure of weight loss drinks lies not only in their refreshing flavors but also in their purported ability to boost metabolism, curb appetite, and support fat burning. As individuals seek sustainable and wholesome approaches to shedding excess pounds, these beverages have emerged as a convenient and enticing option, resonating with health-conscious individuals around the globe.
In this blog, we embark on a delightful exploration of the world of weight loss drinks, uncovering the science and secrets behind their effectiveness. From classic concoctions like green tea and lemon-infused water to innovative smoothie bowls and herbal infusions, we will unveil a range of delicious and nutritious options that can seamlessly integrate into daily routines. Whether you're looking for a morning kickstart or a post-workout refreshment, these weight loss drinks offer a flavorsome path to achieving your fitness goals while nourishing your body with essential nutrients.
So, grab your favorite beverage and join us on this delightful journey of discovering the potential benefits and flavors of weight loss drinks, as we sip our way towards a healthier and more vibrant version of ourselves. Cheers to a refreshing and invigorating exploration!
The Science Behind Weight Loss Drinks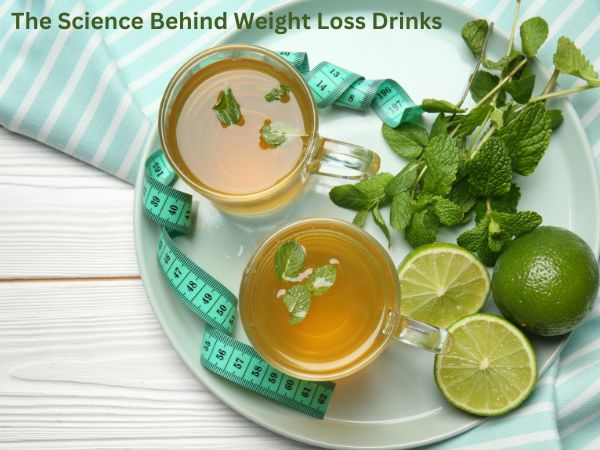 The Science Behind Weight Loss Drinks lies in the specific ingredients they contain and their effects on the body's metabolism and appetite regulation. Drinks like green tea, coffee, and apple cider vinegar have been found to boost metabolism due to their catechins, caffeine, and acetic acid content, respectively.
These compounds increase thermogenesis and fat oxidation, leading to more calories burned. Additionally, weight loss drinks can suppress appetite through ingredients like fiber-rich seeds, ginger, or peppermint, creating a feeling of fullness and reducing overeating tendencies. Understanding these mechanisms can help individuals make informed choices to support their weight loss efforts with these beneficial beverages.
1. Water: The Unsung Hero
Water performs an indispensable function in weight loss and usual health, but it regularly goes unnoticed amidst the plethora of weight loss drinks. Staying accurately hydrated is vital for weight management as it helps manage the urge for food by decreasing the urge to eat when the body is virtually thirsty.
Additionally, water enhances metabolism, permitting the body to burn energy greater efficiently. Moreover, it promotes higher digestion, aiding in nutrient absorption and waste elimination. 
2. Green Tea Elixir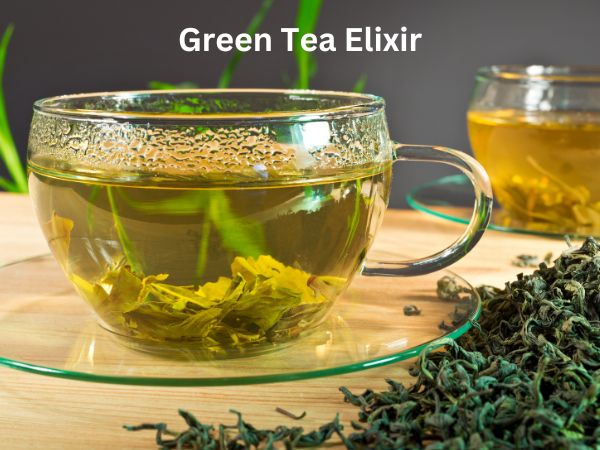 Green tea has gained significant popularity as a liked weight loss drink, thanks to its myriad benefits. Packed with effective antioxidants like catechins, it helps fight oxidative stress and inflammation in the body. The caffeine content material in green tea stimulates the central nervous system, elevating metabolic fees and advertising fat oxidation.
Its thermogenic properties enable the physique to burn greater calories, contributing to weight loss. Regular consumption of this fresh elixir now not solely aids in shedding pounds but additionally boosts typical health, making inexperienced tea a perfect addition to any weight administration regimen. You can opt for these green teas Sencha, Matcha, Long Jing, Gunpowder, Genmaicha, Bancha, Gyokuro, and Mao Feng, are some of them.
3. Lemon and Warm Water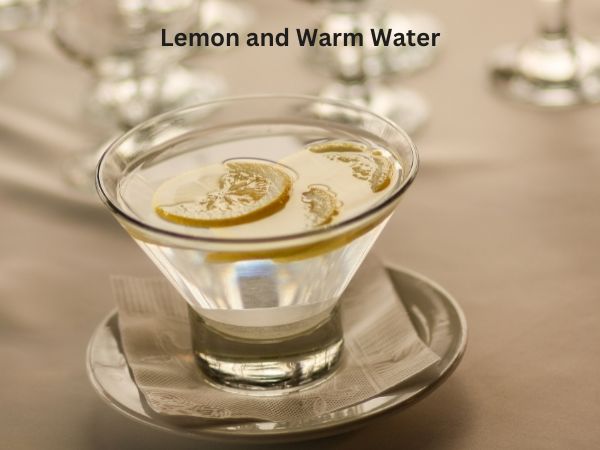 The humble aggregate of lemon-infused heat water is a powerful elixir for weight loss and overall health. This simple drink works wonders by way of detoxifying the body, helping to flush out toxins and aid in digestion. The excessive nutrition C content material in lemons supports the immune device and assists in breaking down fat cells.
Additionally, warm water can boost metabolism, making this concoction a tremendously useful resource in weight loss efforts. Incorporating this easy-to-make drink into your everyday events can grant numerous benefits, advertising a healthier and greater balanced lifestyle.
4. Apple Cider Vinegar Magic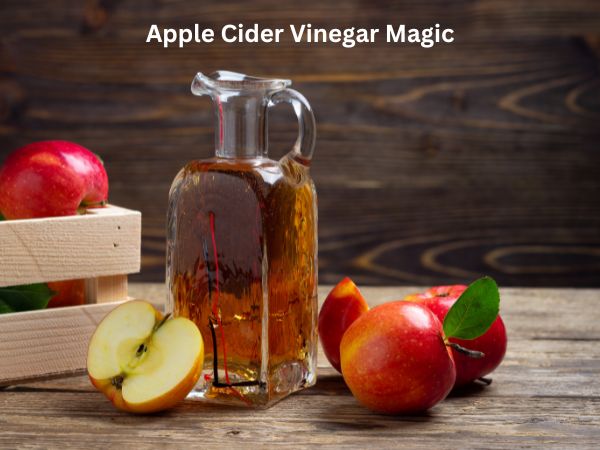 Apple cider vinegar has earned its popularity as a mighty weight loss ally. Its acetic acid content is believed to aid in decreasing stomach fat via concentrated visceral fat accumulation. Additionally, it has proven promise in stabilizing blood sugar levels, potentially stopping spikes that can lead to cravings and overeating.
The magic of apple cider vinegar would not end there; it can also improve metabolism, assisting the body burn energy more effectively.
5. Protein-Packed Smoothies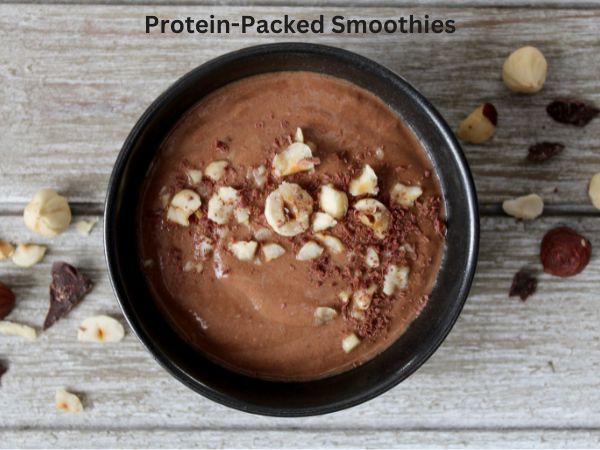 Protein smoothies present a scrumptious and nutritious choice for weight loss. These pleasurable liquids can hold you full for longer and curb unhealthy snacking. By blending a variety of fruits, vegetables, and protein sources like Greek yogurt, almond milk, or protein powder, you create a powerhouse of nutrients that guide your weight loss journey.
Experiment with mixtures of berries, spinach, chia seeds, and nut butter for a flavorful and filling treat. 
6. Herbal Infusions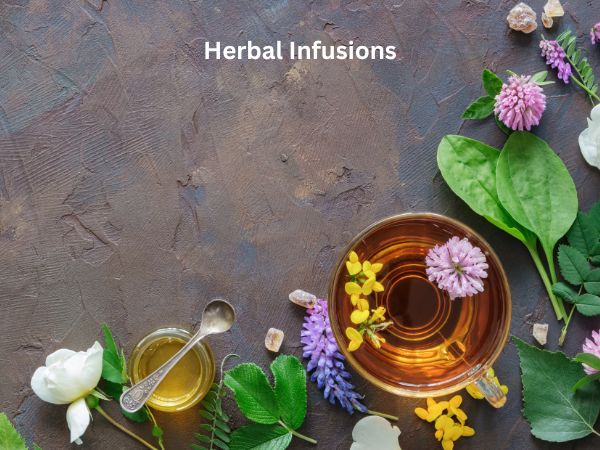 Herbal teas like peppermint, ginger, and chamomile provide promising advantages for weight loss. Peppermint tea aids digestion, reducing bloating and discomfort, whilst ginger tea can increase metabolism and suppress appetite. Chamomile tea soothes stress and anxiety, probably stopping stress-related eating.
These herbal infusions provide a natural and calorie-free alternative for curbing cravings and helping weight management. Sipping on these comforting teas no longer solely promotes weight loss but also enhances average well-being. Making them a delightful addition to any weight loss journey.
7. Fruit and Vegetable Juices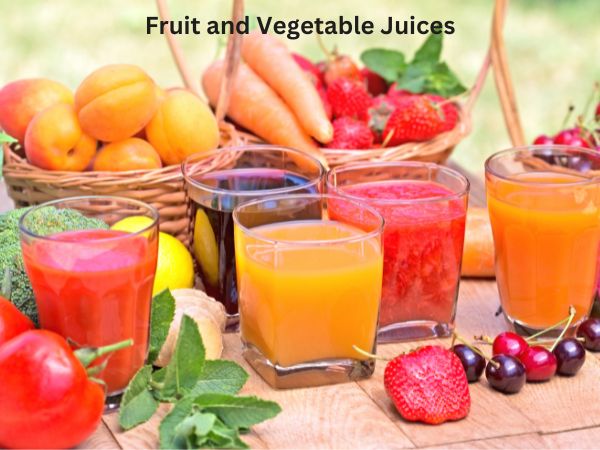 Fresh fruit and vegetable juices provide a nourishing and low-calorie option for weight loss. These juices are wealthy in vitamins, minerals, and antioxidants that aid basic health while being low in calories, making them a magnificent addition to any weight loss plan.
By blending a variety of colorful produce like spinach, kale, berries, and citrus fruits, you can create nutrient-packed concoctions that keep you energized and satisfied. Experiment with one-of-a-kind combinations and add a splash of lemon or ginger for added flavor. Embrace the goodness of nature in a glass and enjoy the advantages of these scrumptious and weight-loss-friendly juices.
8. Detox Drinks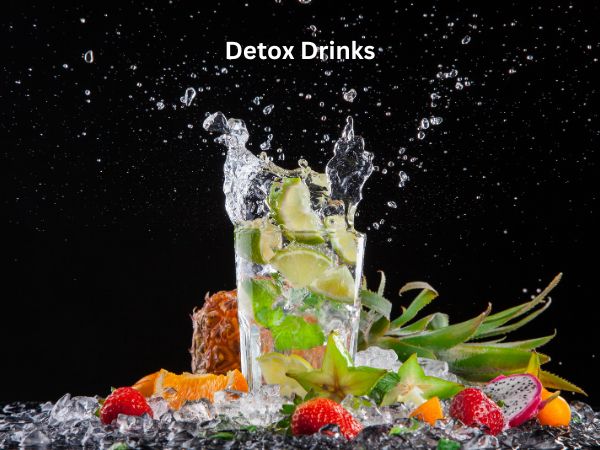 Detox drinks have received a reputation for their attainable position in aiding weight loss and cleaning the body. These beverages are designed to flush out toxins and impurities, promoting better digestion and metabolic efficiency. Including elements like lemon, cucumber, mint, and apple cider vinegar, detox drinks offer a fresh and nutritious way to jumpstart weight loss efforts.
Try an easy lemon and cucumber-infused water. Or a fresh apple cider vinegar and honey elixir to kickstart your detox journey. Embrace the strength of natural elements and revitalize your body with these detoxifying drinks.
9. Smoothie Bowl Delights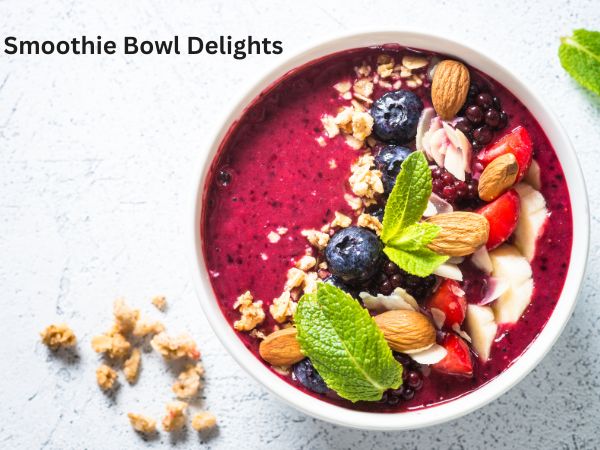 Smoothie bowls offer a delightful and healthy weight loss alternative that satisfies both style buds and nutrition needs. Blending together a variety of fruits, vegetables, and protein sources creates a nutrient-packed base. Whilst toppings like clean fruits, nuts, and seeds add texture and flavor.
Try a shiny acai bowl topped with sliced bananas and granola. Or an inexperienced smoothie bowl decorated with kiwi and chia seeds. These visually attractive creations no longer only make for an Instagram-worthy breakfast. But additionally provide essential vitamins, minerals, and fiber to fuel your weight loss journey. Enjoy the goodness of smoothie bowl delights and embrace a tastier course to your health goals.
Conclusion
Weight loss drinks have emerged as valuable tools in achieving weight management goals. Offering various benefits such as boosted metabolism, suppressed appetite, and improved digestion. From the simplicity of water to the magic of green tea and the detoxifying properties of herbal infusions. These beverages present enticing and effective options for those seeking a healthier lifestyle.
Embracing weight loss drinks as part of a balanced and healthy routine can complement a nutritious diet. Also, regular exercise accelerates progress toward fitness goals. So, why not embark on a refreshing journey of trying these delicious concoctions? Incorporating these effective weight-loss drinks into your daily life contributes to improved overall health. Cheers to a tastier and healthier future!