West Nile Encephalitis and Its Global Impact
Significance of West Nile Encephalitis as a global health issue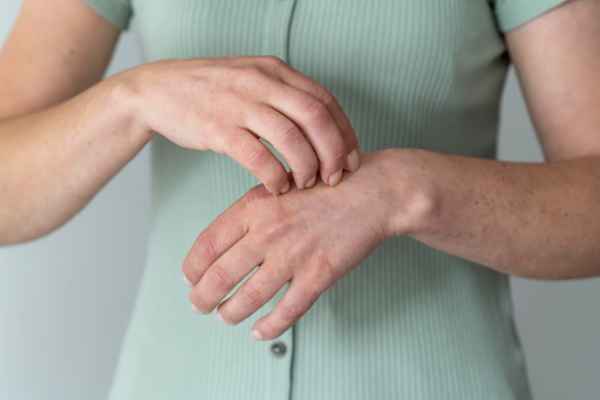 West Nile Encephalitis is a viral infection transmitted by mosquitoes, primarily from infected birds to humans. It has gained global attention due to its impact on public health. Numerous research studies have highlighted the significance of West Nile Encephalitis as a growing global concern. These studies have shed light on the increasing number of cases, the geographical expansion of the disease, and its potential long-term effects on human health. Understanding the transmission patterns, symptoms, and complications associated with West Nile Encephalitis is crucial for effective prevention and control measures. Ongoing research and studies play a vital role in deepening our knowledge and developing strategies to combat this global health threat.
Global impact of West Nile Virus and an increasing number of cases
The impact of West Nile Virus on human health is significant and has been on the rise worldwide. This mosquito-borne disease can lead to West Nile Encephalitis, a potentially severe neurological illness. The virus can cause symptoms ranging from mild flu-like symptoms to more severe complications, including meningitis and encephalitis. In recent years, there has been an increase in the number of reported cases globally, affecting regions that were previously unaffected. This rise in cases underscores the need for increased awareness, prevention measures, and research efforts to better understand and combat the spread of West Nile Virus and its impact on human health.
Here are the basics of West Nile Encephalitis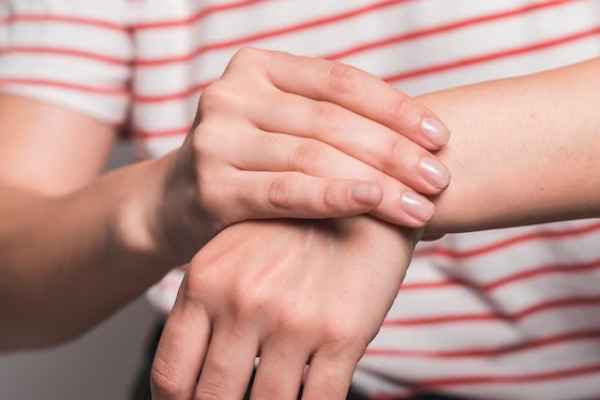 Causes & Transmission – West Nile Encephalitis is a viral infection that affects the central nervous system. It is caused by the West Nile Virus (WNV), primarily transmitted through the bite of infected mosquitoes. The virus cycles between mosquitoes and birds, with humans and other mammals as incidental hosts. When an infected mosquito bites a human, the virus can enter the bloodstream and potentially reach the brain, causing inflammation and neurological symptoms. While most people infected with WNV experience no or mild symptoms, a small percentage can develop severe illness, including encephalitis or meningitis. Understanding the causes and transmission of West Nile Encephalitis is crucial in implementing effective prevention strategies and controlling its spread.
The Role of Mosquitoes as Vectors – Mosquitoes play a critical role as vectors in the transmission of the West Nile Virus (WNV). Female mosquitoes of certain species, particularly the Culex species, become infected with WNV when they feed on infected birds. The virus then replicates within the mosquito's body. Subsequently, when the infected mosquito bites a human or another animal, it can transmit the virus through its saliva. The WNV enters the bloodstream of the host, potentially causing illness. Mosquitoes act as the intermediary, facilitating the spread of the virus from infected birds to humans and other mammals. Controlling mosquito populations and implementing preventive measures, such as wearing protective clothing and using mosquito repellents, are essential in reducing the transmission of WNV.
Geographical distribution and prevalence of the disease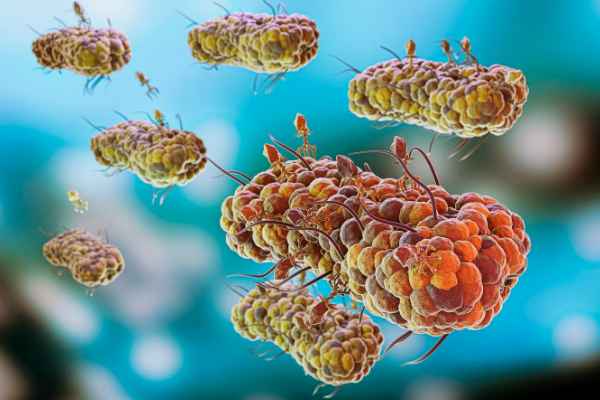 The geographical distribution of West Nile Encephalitis varies, with its prevalence in different regions worldwide. The virus was first identified in Uganda in 1937 and has since spread to multiple continents. It is found in Africa, Europe, Asia, the Middle East, and North America. Within these regions, its prevalence can vary from year to year and may be influenced by factors such as climate, mosquito populations, and bird migration patterns. Certain areas, such as parts of the United States, have experienced significant outbreaks. Monitoring the geographical distribution and prevalence of the disease is crucial for implementing targeted prevention and control measures in affected regions.
West Nile Encephalitis' Global Reach
The expansion of West Nile Virus (WNV) beyond its initial boundaries has been a notable phenomenon. The virus, once confined to Africa, has now spread to other continents, including Europe, Asia, the Middle East, and North America. The reasons for its expansion are multifaceted and include factors such as increased global travel, urbanization, climate change, and the adaptation of mosquito vectors to new environments. The movement of infected birds and the introduction of new mosquito species also contribute to the geographical expansion of WNV. This expansion highlights the need for heightened surveillance, public awareness, and preventive measures to effectively control the spread of the virus.
Notable outbreaks of West Nile Virus (WNV) have had a significant impact on different continents. In North America, the United States has experienced several prominent outbreaks, particularly in the early 2000s, resulting in thousands of human cases. Europe has also witnessed substantial outbreaks, with countries like Greece, Romania, and Italy reporting high infection rates. In the Middle East, regions such as Israel and Iran have faced severe outbreaks as well. These outbreaks have had a considerable impact on public health systems, causing illness, hospitalizations, and even fatalities. They have prompted increased surveillance, mosquito control measures, and public awareness campaigns to mitigate the impact of WNV on affected continents.
Several factors contribute to the global spread of the West Nile Virus (WNV), including travel and climate change. Increased global travel allows for the movement of infected individuals and vectors, aiding in the dissemination of the virus to new regions. Mosquitoes can hitch a ride on planes or vehicles, introducing WNV to previously unaffected areas. Climate change also plays a role as it affects the distribution and behavior of mosquitoes, potentially expanding their habitats and increasing their population. Changes in temperature and rainfall patterns can influence the prevalence and transmission dynamics of WNV. Understanding these contributing factors is crucial for developing effective strategies to monitor and control the global spread of WNV.
Global Impact on Human Health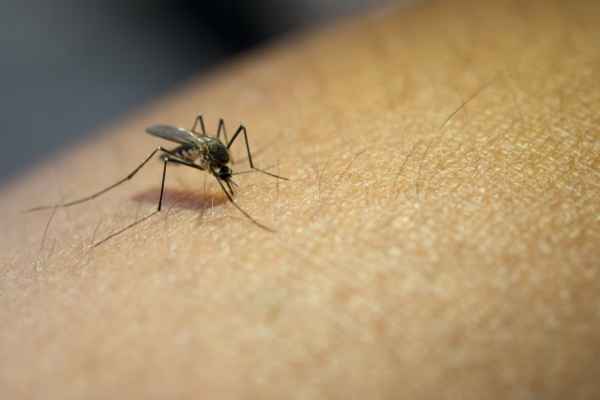 Symptoms of West Nile Encephalitis can range from mild to severe, with some cases being asymptomatic. Mild symptoms include fever, headache, fatigue, body aches, and swollen lymph nodes. However, in more severe cases, individuals may experience neurological symptoms such as stiff neck, muscle weakness, tremors, confusion, seizures, and paralysis. West Nile Encephalitis can lead to potentially life-threatening complications, including inflammation of the brain (encephalitis) or the lining of the brain and spinal cord (meningitis). These complications can result in long-term neurological damage or even death. Prompt medical attention is crucial to diagnose and manage the symptoms and complications associated with West Nile Encephalitis effectively.
The severity of West Nile Encephalitis can vary greatly among individuals. While many infected individuals experience mild or no symptoms, some may develop severe illness. The elderly and those with weakened immune systems are more susceptible to severe forms of the disease. Potential long-term effects can include persistent fatigue, weakness, memory problems, and difficulty concentrating. In some cases, individuals may experience long-term neurological complications such as muscle weakness, tremors, and movement disorders. Rehabilitation and supportive care play a crucial role in managing and improving the long-term effects of West Nile Encephalitis, highlighting the importance of early detection, proper medical management, and ongoing monitoring.
The socioeconomic impact – West Nile Encephalitis can have a significant socioeconomic impact on affected individuals, communities, and healthcare systems. Infected individuals may experience financial burdens due to medical expenses, loss of income from inability to work, and ongoing rehabilitation needs. Communities with a high prevalence of the disease may face economic setbacks due to decreased tourism and outdoor activities. Healthcare systems can be strained with increased hospitalizations, diagnostic tests, and treatment costs. Additionally, the long-term care and support required for individuals with severe complications can place additional strain on healthcare resources. Understanding the socioeconomic impact is crucial for implementing effective prevention strategies, supporting affected individuals, and allocating resources appropriately.
Surveillance and Prevention Efforts – Surveillance systems play a crucial role in tracking and monitoring West Nile Encephalitis. These systems enable early detection of the virus, allowing for timely intervention and control measures. Surveillance helps identify the geographical distribution of the disease, track its spread, and identify high-risk areas. It provides valuable data on the prevalence of West Nile Virus and helps identify patterns and trends over time. By monitoring mosquito populations, viral activity, and human cases, surveillance systems assist in assessing the effectiveness of prevention strategies and guiding resource allocation. With comprehensive surveillance, public health authorities can take proactive measures to protect communities, reduce the impact of West Nile Encephalitis, and ensure timely public health interventions.
Discuss preventive measures and strategies recommended by health authorities
Health authorities recommend several preventive measures and strategies to reduce the risk of West Nile Encephalitis. These include:
1. Avoiding mosquito bites by using insect repellents, wearing long sleeves and pants, and staying indoors during peak mosquito activity.
2. Removing standing water sources where mosquitoes breed, such as stagnant pools, flowerpots, and bird baths.
3. Installing screens on windows and doors to prevent mosquitoes from entering living spaces.
4. Utilizing mosquito nets while sleeping, especially in areas with high mosquito activity.
5. Supporting community-wide mosquito control efforts, including larviciding and adulticiding.
6. Encouraging bird owners to protect their avian pets from mosquito exposure.
7. Raising public awareness through educational campaigns on prevention, symptoms, and reporting cases.
Adhering to these preventive measures can significantly reduce the risk of West Nile Encephalitis and help protect individuals and communities from the virus.
The Role of public health campaigns & Community Engagement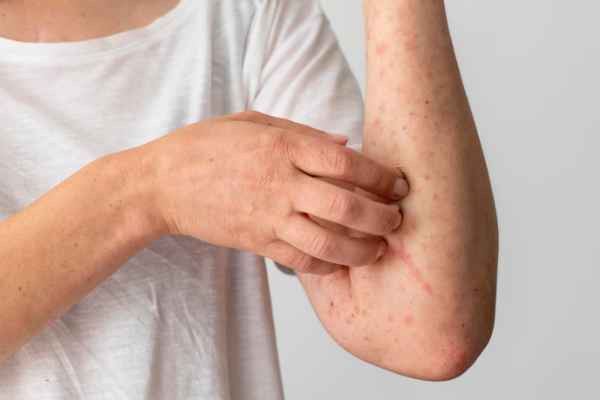 Public health campaigns and community engagement play a crucial role in preventing West Nile Encephalitis. These initiatives raise awareness about the disease, its transmission, and preventive measures. They educate individuals about the importance of personal protection and mosquito control measures. Public health campaigns promote behavior change, encouraging the use of insect repellents, eliminating mosquito breeding sites, and seeking medical attention for symptoms. Community engagement fosters a sense of collective responsibility, encouraging individuals to actively participate in mosquito control efforts and report potential breeding sites. By empowering communities and fostering collaboration, public health campaigns and community engagement contribute to the prevention of West Nile Encephalitis and the overall well-being of the population.
Research and Future Outlook
Ongoing research efforts are focused on enhancing our understanding of West Nile Encephalitis and developing effective treatments. Scientists are investigating various aspects, including the virus's molecular structure, transmission dynamics, and host immune responses. They are studying the factors contributing to the varying severity of the disease and the potential long-term effects on individuals. Additionally, researchers are exploring potential antiviral drugs and vaccines to combat West Nile Virus. Animal models and clinical studies are being conducted to evaluate their efficacy and safety. Continuous research is crucial for advancing our knowledge, improving diagnostic capabilities, and ultimately developing effective treatments and preventive measures for West Nile Encephalitis.