World Hepatitis Day: Celebrate A Healthy Liver!
Get Involved in World Hepatitis Day and Help Spread Awareness!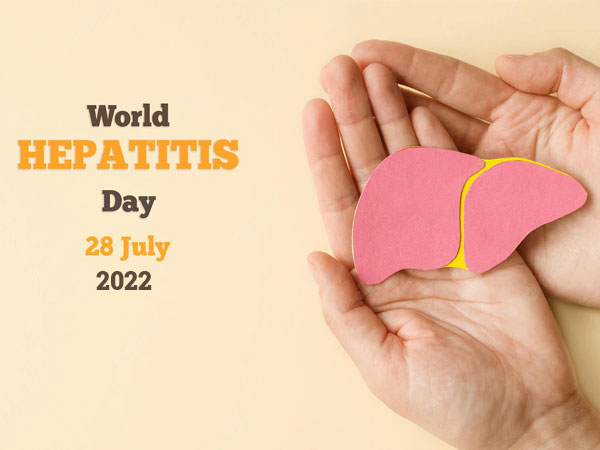 "The theme for World Hepatitis Day 2022 is 'Bringing hepatitis care closer to you. "This demonstrate that No matter what type of hepatitis a person may have, they should have better access to treatment and care.."
It's World Hepatitis Day! Want to know what it is?
World Hepatitis Day is an annual day to raise awareness about hepatitis, which is a preventable infection that can lead to serious health problems. It is celebrated yearly on 28th July. On World Hepatitis Day, people around the world come together to fight hepatitis by spreading knowledge about this deadly virus and raising funds for liver disease research.
The aim of World Hepatitis DAY is to mobilize communities and individuals as key stakeholders toward ending hep C epidemics globally by 2030. On this day, we are all reminded of the importance of battling hepatitis. This deadly disease is easily preventable, but unfortunately, there are still millions of people worldwide who suffer from it each year.
This day is a good opportunity to reflect on the risk factors for hepatitis and to discuss ways to avoid or reduce exposure to the virus. Vaccinating yourself against hepatitis is one of the best ways to prevent it. Vaccines are available for many different infections, including hepatitis A, hepatitis B, and hepatitis C.
If you think that you may have contracted hepatitis, you should visit a doctor as soon as possible. The doctor can perform a number of tests to determine if you have the virus and whether treatment is necessary. Vaccination is the best way to prevent hepatitis, but it is not the only way. There are many ways to help prevent and fight hepatitis, and World Hepatitis Day is a good opportunity to do so.
Also read: Hepatitis: Don't Ignore! It Could Be Costing You Your Life
Why do we need to know about it?
World Hepatitis Day was created in memory of those who have suffered from viral hepatitis and their families. There are over 400 million people infected worldwide, of which 2.8 million die annually. About 1.25 million new cases occur each year. More than 80% of the deaths occur in developing countries where access to treatment is limited.
What is Hepatitis & How Can You Prevent It?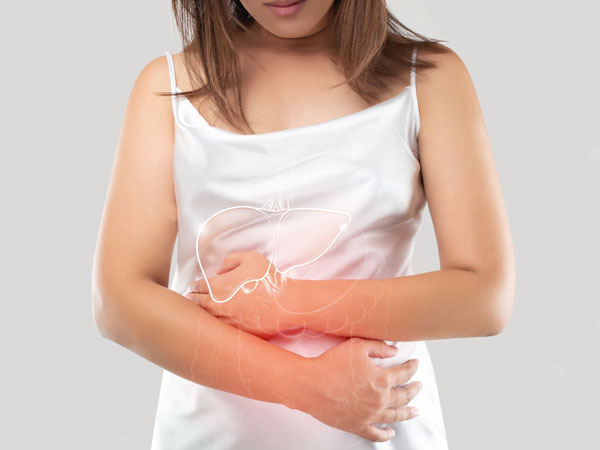 Hepatitis is a disease that affects the liver. It is a liver disease that happens due to infection with hepatitis A virus (HAV), hepatitis B virus (HBV), or hepatitis C virus (HCV). All three viruses cause inflammation of the liver. There are different types of hepatitis, including acute, chronic, and fulminant. Acute hepatitis occurs when the virus enters the body and causes inflammation of the liver. Chronic hepatitis occurs when the virus remains in the body without causing any symptoms. Fulminant hepatitis refers to a type of viral hepatitis that results in rapid deterioration of liver function and death.
Quick Fact: The World Health Organization (WHO) estimates that about 240 million people worldwide have been infected with hepatitis B or C viruses. About 780,000 people die each year due to complications associated with hepatitis. In addition, approximately 1.8 million people develop cirrhosis and 600,000 people die annually from cirrhosis-related complications.
There are two main causes of hepatitis A, B, and E: food poisoning and sexually transmitted infections. Food poisoning can occur if someone ingests contaminated water or food. Sexually transmitted infections can cause hepatitis A, B, or E. Commonly spread through sexual contact, these infections are happened by the Hepatitis A virus (HAV), Hepatitis B virus (HBV), and Hepatitis E virus (HEV). At birth, mothers can also pass on these viruses to their babies, though they don't always do so.
Symptoms may include jaundice, fatigue, nausea, vomiting, abdominal pain, dark-coloured urine, clay-coloured stools, yellowing of the eyes and skin, fever, chills, loss of appetite, weight loss, and muscle aches. In severe cases, hepatitis can lead to death.
Prevention is the best way to avoid getting hepatitis. There are several ways to prevent hepatitis. First, make sure that you wash your hands often with soap and water. Make sure that you do not share personal items such as toothbrushes, razors, towels, etc. If you have sex, use a condom. Do not drink alcohol while using drugs.
Prevention: There are several ways to prevent hepatitis A, B, C, and E:
Avoiding exposure to hepatitis A, B, C, and E.

Wash hands frequently with soap and warm water and uses alcohol-based hand sanitizers.

Use latex condoms to avoid getting STIs.

Keep razors and toothbrushes to yourself.

Eating safe foods.

Cook meat thoroughly before eating.

Boil eggs before consuming them.

Make sure ice cream and frozen yogurt are free of raw ingredients.

Don't eat undercooked shellfish or unwashed fruits and vegetables.
If you think that you might have hepatitis, go to your doctor immediately. Your doctor will test you for hepatitis and tell you if you need treatment. Treatment includes medication to treat the symptoms of hepatitis and possibly a blood transfusion.
A number of factors can contribute to developing hepatitis. People who use illicit drugs and share needles are at greater risk of contracting hepatitis C. Sexually transmitted infections are also associated with hepatitis A and B. Alcohol consumption is linked to hepatitis B, C, and E. Obesity increases the risk of hepatitis A. In addition, people with certain medical conditions, such as HIV/AIDS, diabetes, autoimmune disorders, and cancer, are at higher risk of developing hepatitis.
Also read: How should you handle an HIV-positive situation?
How does hepatitis affect our body?
The liver is responsible for processing blood and performs many functions. Viruses cause damage to the cells lining the inside of the liver. If the liver becomes severely damaged, it cannot function properly. Symptoms of acute hepatitis include fever, fatigue, loss of appetite, nausea, vomiting, and abdominal pain. Chronic hepatitis may not produce any symptoms at first. However, if left untreated, it can progress to liver failure. Cirrhosis, cancer, and death may result.
Is there any cure?
Yes. Most people recover from acute hepatitis without treatment. People who develop serious complications should seek medical attention immediately. Treatment includes rest, fluids, medication, and special diets to control high fevers. The virus may destroy red blood cells in some patients who need blood transfusions. You can replace your liver by the process of liver transplants, but these procedures are challenging and one can only perform these procedures in some centers which have a speciality for them.
Can I get vaccinated against hepatitis?
Pregnant women, children under two years old, people with immune system problems or HIV/AIDS, and anyone with clotting disorders should avoid getting vaccinations. Vaccines are still in process and it could take several years before adequate protection is available. Until then, preventive measures can protect you from catching hepatitis. Use condoms, and avoid sharing sex toys, or using them with someone else. Avoid contact with people who have hepatitis. Be careful around anyone who shows any signs of having hepatitis.
Alongside World Hepatitis Day, Treat Your Liver the Best Way to Avoid Risks
There is no doubt liver health is of utmost importance. If not treated, ailing livers can lead to various illnesses and even death. Sadly, due to the increasing prevalence of lifestyle-related diseases globally including obesity and hepatitis C, liver disease has now become one of the leading causes of death in both adults and children across many countries.
World Hepatitis Day was first observed on July 28th each year since 1992 as a means of raising public awareness about this serious global problem. The day provides an excellent opportunity for us all to learn more about Liver Health & Prevention so that we may take steps towards preserving our livers from harm!
Approximately 350 million people are estimated to be infected with hepatitis worldwide, with 170 million people estimated to be affected by hepatitis C. There are a number of ways to treat your liver on a daily basis, to help it work as best as possible. One common way is to drink plenty of water, avoid excessive alcohol consumption, eat a healthy diet, and exercise regularly, as all of this helps to keep the liver healthy.
Additionally, it is important to take regular breaks from stressful work or study tasks and to eat a balanced diet that includes plenty of fruits and vegetables. These are all important steps to take to help your liver get the best possible care and to ensure that you have a long and healthy life. World hepatitis day is an important reminder to take regular breaks from stressful work or study tasks, and to eat a balanced diet that includes plenty of fruits and vegetables. These steps can help to keep your liver healthy and can help you have a long and healthy life.
What should I do if I have the Hepatitis virus?
If you think you might have hepatitis, wash your hands thoroughly, cover your mouth and nose with a tissue when sneezing or coughing, and use hand sanitizer gel or soap if soap and water are not available. Do not drink alcohol while taking antiviral medications. Avoid contact with ill people and keep away from food that others have touched, especially raw meat. Call your doctor right away if you notice any symptoms of hepatitis.
The Final words, 
If you or anyone you know have hepatitis, please reach out to your doctor or health care professional. You may be eligible for a cure or treatment that could save your life. Meanwhile, you should consider taking the vaccination against hepatitis if you are at risk and visiting a doctor if you have any concerns about the virus.
Poll: [ays_poll id=8]