World Prematurity Day 2023: Celebrating The Tiny Miracles
Every year on November 17th, the globe observes World Prematurity Day to promote awareness of preterm births, including prematurity-related mortality, obstacles, and economic strategies to prevent them. On this day, various national and international organizations, including the World Health Organization (WHO)/ Pan American Health Organization (PAHO), the United Nations International Children's Emergency Fund (UNICEF), and the March of Dimes, as well as hospitals, non-profit organizations, and healthcare professionals, come together to conduct activities and special events to raise awareness of the challenges and burdens of premature birth around the world. Therefore, in this blog, we are going to shine a spotlight on something extraordinary which is World Prematurity Day. As we know this day is all about celebrating the tiniest miracles in the world, the babies who are born too soon.
Understanding World Prematurity Day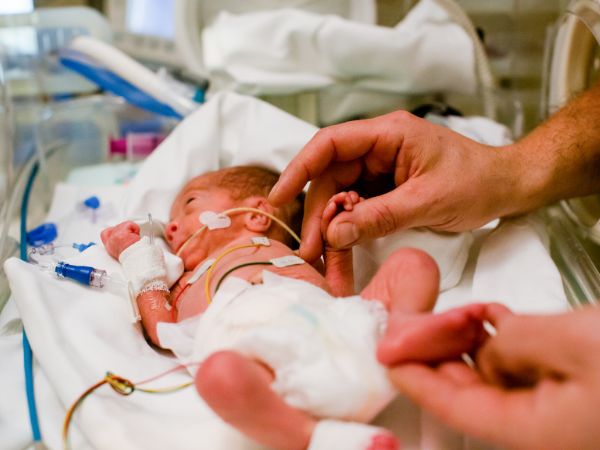 World Prematurity Day is a special day on November 17th. It's about talking and learning about babies born too early, before 37 weeks of pregnancy. We call them "preemies." These tiny fighters need extra care in hospitals to grow strong. Doctors and nurses help them a lot. Even though we're not doctors, we can help by telling people about this day and supporting organizations that care for these tiny fighters. Therefore, on this day, people worldwide join together to support these little superheroes and their families. We share love, raise awareness, and help organizations that care for preemies. It's a day to show that every small baby is a big deal. Purple is the color associated with World Prematurity Day. People might wear this color to express their support. So, let's celebrate World Prematurity Day 2023 by spreading kindness and understanding for these brave, tiny miracles!
Importance of World Prematurity Day
World Prematurity Day is significant because it honors the world's smallest superheroes – premature newborns. These little combatants require special attention to become powerful. Every year on November 17th, we honor and raise awareness about them. Why? Because we can help if we know about it! Doctors and nurses work tirelessly to ensure that these tiny miracles have the greatest possible start in life. World Prematurity Day lets us appreciate that, despite their small size, preemies are remarkably powerful. We show families with preemies that they are not alone by talking about it and supporting organizations. In other words, this day serves as a reminder to care for the smallest creatures of our vast universe. It's like extending a giant hug to all of the premature babies and their families. That, my friend, is why World Prematurity Day is so important: every small superhero deserves a chance to develop, flourish, and be surrounded by love.
Understanding Kangaroo Mother Care (KMC) and Kangaroo Father Care (KFC):
Kangaroo Mother Care (KMC) is like a warm hug for tiny babies, especially those born too soon. Imagine a baby kangaroo snuggling close to its mom – it's a bit like that. In KMC, a premature baby is held skin-to-skin against their mom's chest. This cuddle not only feels nice but also helps the baby grow strong. It keeps them warm, and cozy and lets them hear their mom's heartbeat, just like being in a comfy pouch.
Now, let's talk about Kangaroo Father Care (KFC). It's like a tag-team cuddle! Dads can also do the kangaroo cuddle with their little ones. This skin-to-skin time with Dad is just as important and comforting. So, whether it's mom or dad, both can be superheroes in the Kangaroo Care team, giving their tiny baby the love and warmth they need to grow big and strong. It's like a magical cuddle that makes everything better for the tiniest members of our families!
How To Take Care of Premature Babies At Home?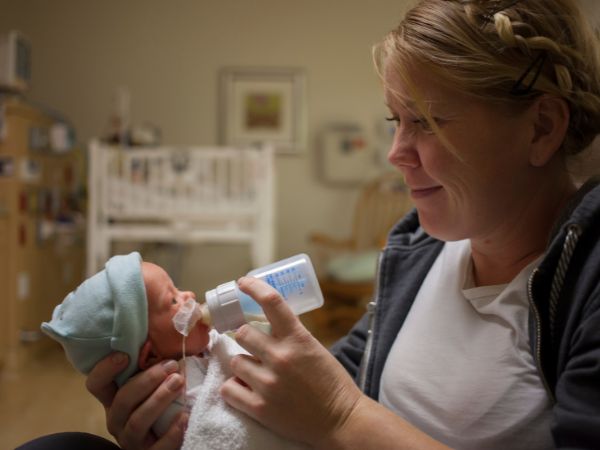 Taking care of premature babies at home requires extra attention and love. Here's a simple guide:
Keep It Warm and Quiet:

Make sure the atmosphere is calm and welcoming. Premature newborns are fragile flowers, so keep the noise to a minimum and use soft blankets to keep them warm.

Feedings regularly:

Feed your baby frequently, even if it's just a small bit at a time. little tummies require more frequent meals, as well as little snacks throughout the day.

Touch with Care:

Take care of your infant. Because their skin is delicate, apply soft strokes and avoid hard motions. This makes them feel secure and appreciated.

Keep an eye out for Signs:

Pay attention to your baby's hints. Allow them to sleep if they are tired. Give them some milk if they're hungry. Paying attention to their signals allows you to better grasp their requirements.

Doctor Visits:

It is critical to get regular check-ups with your doctor. It aids in ensuring that your infant is developing normally and meeting developmental milestones.

Stay Clean:

To avoid germs, wash your hands before handling your baby. A clean atmosphere promotes your child's health.

Cuddle Time:

Skin-to-skin cuddles are enchanting. Holding your infant close is like giving them a warm embrace from within.
Remember that caring for a preterm infant is a collaborative effort. Every tiny step forward is a great stride forward!
Reasons Behind Premature Delivery
The cause of preterm delivery is frequently unknown. Certain circumstances, however, are known to enhance a woman's chance of premature labor. Premature delivery is more common in pregnant women who have any of the following conditions:
Diabetes and cardiovascular disease

kidney disorder

blood pressure 
World Prematurity Day Facts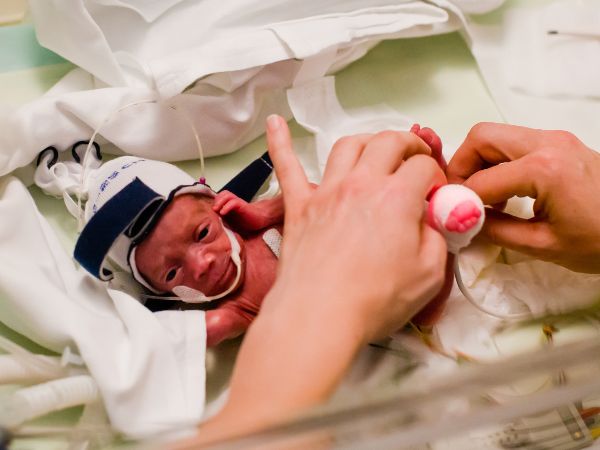 Global Issue:

Premature birth is a worldwide issue, affecting families in every country. It is the foremost cause of death for newborns globally.

Prevalence:

Around 15 million babies are born prematurely each year, which is more than 1 in 10 births.

Definition of Prematurity:

A baby is considered premature if born before 37 weeks of pregnancy are completed. Full-term pregnancies last about 40 weeks.

Health Challenges:

Premature babies may face health challenges because their organs, especially the lungs and brain, are not fully developed. 

Survival Rates: Advances in medical care have improved the survival rates of premature babies.
Worldwide Initiatives:

Organizations, healthcare professionals, and communities around the world use World Prematurity Day to raise awareness, share information, and advocate for policies to improve the care of preterm infants.

Support for Families:

World Prematurity Day also emphasizes the importance of providing support to families with premature babies. It can be a challenging and emotional journey for parents, and awareness campaigns aim to offer understanding and resources.

Color Purple:

The color purple is often associated with World Prematurity Day. Many people wear purple clothing or use purple lights to show their support and raise awareness.

Social Media Campaigns:

Social media plays a significant role in spreading awareness on World Prematurity Day. Hashtags like #WorldPrematurityDay are used to share facts, stories, and messages of support.
Conclusion
On World Prematurity Day 2023, we celebrate tiny heroes and the strength of families. World Prematurity Day is a special day on November 17th. It's about talking and learning about babies born too early, before 37 weeks of pregnancy. We call them "preemies." These tiny fighters need extra care in hospitals to grow strong. From this blog learned that prematurity is a global challenge, but with awareness and support, we can make a big difference. Let's continue to wear purple, share stories, and stand by families on this journey. Every small action counts, and by coming together, we're creating a world where every premature baby gets the love and care they deserve. Here's to hope, health, and a future where premature birth is no longer a challenge.
Also, Read: