Wrist Tendonitis: Know Cause, Symptoms, Treatment and More
Introduction of Wrist Tendonitis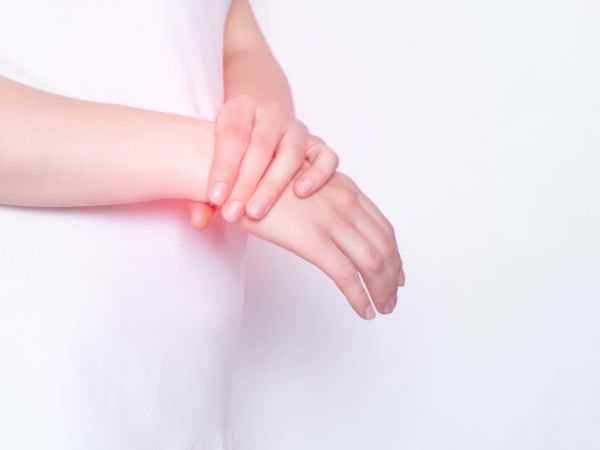 The wrist is one of the most used parts of our body and most of our daily activities involve the wrist. Therefore, it is common for wrist sprain or stiffness to occur several times and after that, the wrist has to be rested for a few days. As you also know that sprained wrist is sometimes painful, but still it is a common problem and gets cured on its own. Therefore this situation is ignored. But sometimes wrist pain is not a common sprain or stiffness but indicates some serious disease, for which it is very important to get checked as soon as possible. The initial symptoms of these serious diseases are similar to those of common wrist-related diseases, but later the problems increase. In this blog, we are going to discuss everything about wrist tendonitis such as its cause, symptoms, treatment, and more.
Wrist Tendonitis
Wrist tendonitis is an inflammation of the wrist tendons. Tendons are connective tissues that link muscle to bone and are involved in joint movement. Wrist tendonitis can damage one or more tendons and is most frequent where tendons cross or pass over a bony structure.
Tendinitis is caused by injuring or overexerting the fibrous connective fibers that link muscles to bones. Many people get tendinitis as a result of hobbies or employment that require repeated actions that might strain tendons. When doing repetitive sports motions or job-related activities, it is extremely crucial to employ proper technique.
Types Of Wrist Tendonitis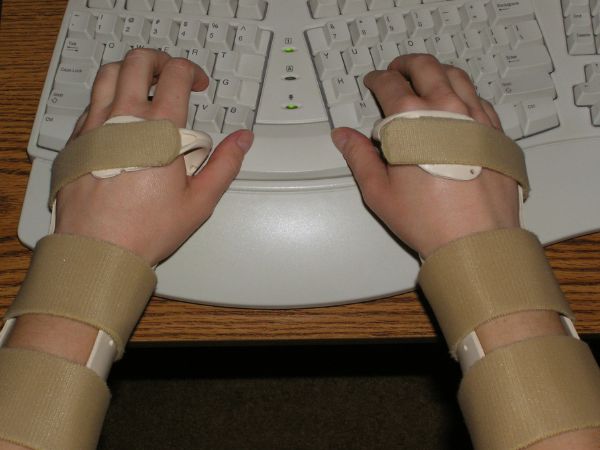 Extension Wrist Tendonitis: Extension wrist tendonitis is caused by frequently bending the wrist backward. Extension wrist tendonitis includes extensor carpi ulnaris tendonitis and intersection syndrome (inflammation of a group of four tendons in the wrist region). 
Flexion Wrist Tendonitis: Flexion wrist tendonitis is caused by frequently bending the wrist forward. Flexion wrist tendonitis is characterized by flexor carpi radialis tendinitis.
Tennis, golf, rock climbing, and rowing are some sports that might result in these ailments. Tendon degeneration or inflammation causes chemical changes, which are detected by nerves and sent to the brain as pain signals.
Cause
Wrist discomfort can be caused by a number of various disorders. The following are some of the most common causes of wrist tendonitis:
Typing often and using a computer mouse

Texting or playing video games 

Writing with a pen incessantly

Hammering, gardening, crocheting, cutting wood, painting, and digging holes are examples of repetitive jobs.

Tennis or other racquet sports, rowing, golf, or rock climbing all involve the use of the wrists.
Symptoms Of Wrist Tendonitis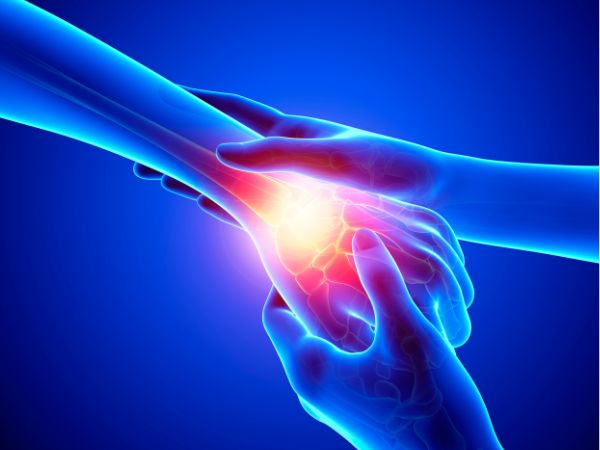 Wrist discomfort can be caused by a number of various disorders. While each case is different, the following are some of the most common symptoms of wrist tendonitis:
Pain is generally exacerbated by usage or exercise.

Swelling in the tendinitis area

Crepitus is a creaking sound.

There may be warmth or redness.

Reduced mobility and strength
Is wrist Tendonitis Common?
Wrist tendonitis, such as de Quervain's, is uncommon. According to medical science, It occurs in around 0.5% of males and 1.3% of women.
Treatment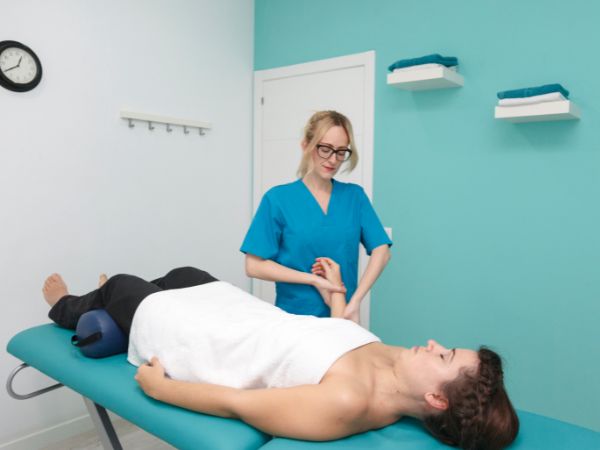 Early tendonitis care comprises controlling the inflammation and allowing the tendonitis to recover. This might include:
Immobilization:

The use of a splint or cast to avoid additional inflammation and to allow for rest.

Ice:

Applying ice many times each day helps alleviate inflammation, discomfort, and swelling.

Hand Therapy:

Hand therapy may consist of stretching and strengthening exercises, ultrasonic treatment, and the creation of a personalized splint or support.

Cortisone Injections:

Cortisone injections can help decrease inflammation and numb discomfort.
Prevention  For Wrist Tendonitis
The most essential approach to avoid wrist tendonitis is to avoid activities that irritate it. This might include:
Taking frequent pauses

Change your desk layout and think about ergonomic equipment.

Reduce the strain on tendons by changing your posture, stretching, or strengthening.

Exercises to build strength

Before and after workout stretching

Applying a protective splint as directed by your hand therapist
Wrist Tendonitis Treatment At Home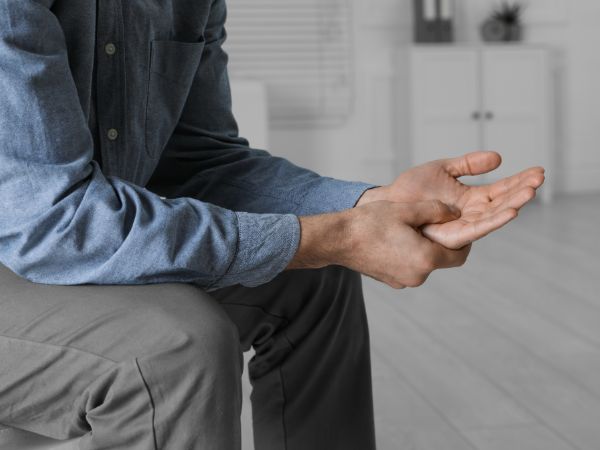 Massage:

Massaging the hand and the region where the wrist and forearm connect can help to relieve muscular tension and soreness. When done weekly and followed by regular self-massage at home, a professional hand massage can improve grip strength. Massage treatment also helps to alleviate tension, anxiety, and sadness.

Stretching and exercise:

Exercises focusing on the tendons and muscles of the hand might be provided by a physical therapist or occupational therapist. This stretches and strengthens these muscles, allowing them to absorb more stress on hand joints and lessen discomfort. It also improves the flexibility of the fingers and thumb.

Bracing or splinting:

A hand brace or splint aids with wrist stabilization and appropriate finger and thumb positioning. It is frequently advised to support the injured region, allowing the muscle or tendon to rest and recover. Bracing or splinting also allows inflammation to subside, which can alleviate discomfort and tingling.

Taking Proper Rest:

Rest may be required if hand discomfort is caused by overuse or repeated actions, such as typing, writing, sports, or physical labor. Resting the wrist and hand for 48 hours aids in the reduction of inflammation and discomfort. Activities that aggravate or cause discomfort should be avoided.

Foods derived from plants:

Many diets are heavy in fat and sugar, both of which contribute to inflammation. Diets that are high in fruits, vegetables, whole grains, and other plant-based foods provide anti-inflammatory elements. This can increase function while also reducing discomfort.
Wrist Tendonitis Exercises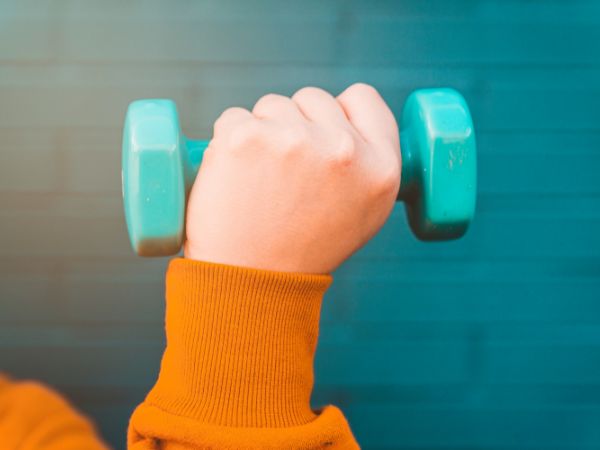 Wrist stretch:

Press the back of your hand and keep it down for 15 to 30 seconds to help bend the opposite wrist down. After that, stretch the hand back by squeezing the fingers backward and holding it for 15 to 30 seconds. During this exercise, keep your elbow straight. Perform three sets on each hand.

Extension wrist tendonitis:

Stretch your wrists by standing at a table with your hands down, fingers flat, and elbows straight. Lean forward with your entire body weight. Maintain this posture for 15 seconds. Rep three times.

Wrist flexion stretch:

Place your hands on the back of a table, palms up, fingers pointing toward your body, and elbows straight. Step back from the table. Maintain this posture for 15 to 30 seconds. Rep three times.
Conclusion
Wrist tendonitis is an inflammation of the tendons that links the bones in your fingers to your lower arm. When you hold and raise items, or move your wrist or fingers, the condition might cause pain. Rest, medication, injections, or splinting are typically effective treatments for wrist tendon discomfort. However, some people require surgery. If you work or play a sport that requires repeated wrist motions, make sure to take frequent pauses to stretch and relax your wrists.
Also, Read: