Brain-Eating Amoeba: All About The Invisible Enemy!
Introduction: What is Brain-Eating Amoeba?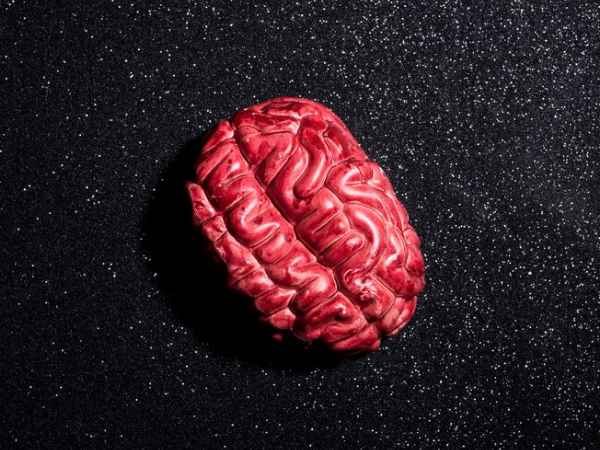 A brain-eating amoeba or Naegleria fowleri is a microscopic organism. It is present in warm freshwater bodies in the Americas, Asia, Africa, Australia, and even Europe. Ingestion of water containing this organism causes severe primary meningoencephalitis. Symptoms of this infection are fever, headache, stiff neck, altered mental state, seizures, and coma. If not detected right away it can lead to death within a few days.
How Does It Enter the Body?
This deadly form of amoeba enters the body via the nose. Mostly when people plunge or dive into contaminated warm freshwater lakes and ponds. The amoeba travels up through the nasal passages until it reaches the brain. Where it starts destroying tissue leading to meningoencephalitis on an extreme level. This can also take life within five days of the initial symptoms taking place.
Where Brain-Eating Amoeba are found?
Brain-Eating Amoebas In Freshwater:

 Brain-eating amoebas are mainly found in warm, still bodies of freshwater such as lakes, rivers, canals, and hot springs. They may also be found in smaller man-made containers of still water such as swimming pools or poorly maintained fountains.

Brain-Eating Amoebas In Salt Water:

 Amoebas have also been known to inhabit saltwater sources although they are much less common than their freshwater counterparts. Infections may occur when a person swims or dives in infected seawater or is exposed to aerosolized droplets from a geyser or hot spring contaminated with the amoeba's cysts.

Brain-Eating Amoebe As Symbionts Of Other Animals:

 In addition to living freely in the environment, some species of brain-eating amoeba have been found living inside fish and shellfish as symbionts (mutually beneficial organisms). These animals appear to act as transport hosts for the parasites carrying them around until they come into contact with an appropriate host (such as a human).
Where Else Can You Find Brain-Eating Amoeba?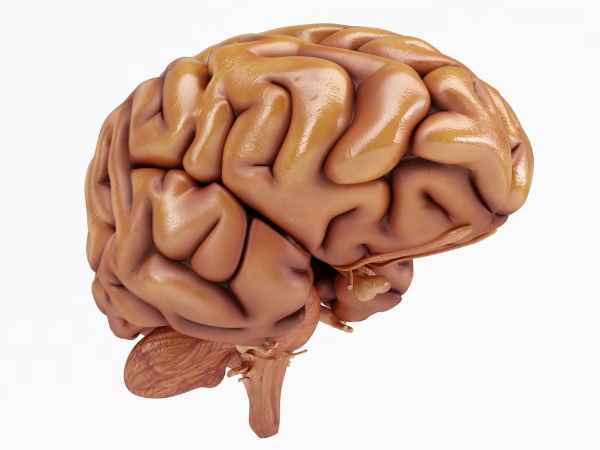 Some species of brain-eating amoebae have also been found living on land. For example, Acanthamoeba polyphagia has been isolated from soil samples taken near recreational areas such as beaches and parks. It is not clear how dangerous this species is to humans but it is likely best avoided whenever possible. Additionally, some species are known to colonize clean drinking water supplies so it is important to always take precautions by boiling tap water before using it for drinking or cooking purposes.
How does the amoeba enter the brain?
Entering the brain is a difficult process for amoeba, as it requires them to pass through an intricate network of capillaries and cells that form the so-called "blood-brain barrier." To bypass this formidable obstacle, amoebas employ several strategies. The most common is by passing into small blood vessels in the sinuses of the meninges (protective tissue surrounding the brain and spinal cord). They can also enter by seeping through regions of weak cell-to-cell connections or "tight junctions" between the cells making up the barrier. Amoeba may also use phagocytosis to infect a host, consuming macrophages that may have eaten cerebral material passed from an infected individual.
How are brain-eating amoebae transmitted?
Brain-eating amoebae are usually found in warm, standing freshwater sources, such as ponds and lakes. The amoebae can enter the body through the nose if it comes into contact with contaminated water while swimming or diving. They can also be contracted by either consuming contaminated food or drinking contaminated water in an area where these amoebae are present. Other likely routes of transmission include inhalation of nasal sprays containing contaminated water and ritual nasal rinsing. People who come into contact with these stagnant water sources are most likely to contract brain-eating amoebae.
Common symptoms of infection by a brain-eating amoeba
Symptoms of brain-eating amoeba infection can appear between one and nine days after infection and may include severe headache, fever, vomiting, stiff neck, confusion, loss of balance, and seizures. Additional symptoms in the later stages of the disease can include hallucinations, lack of attention to people and activities around an individual, memory loss, sleepiness, and coma. Quick diagnosis and treatment are key for helping to prevent further damage caused by the infection.
Causes and Risk Factors of Brain-Eating Amoebae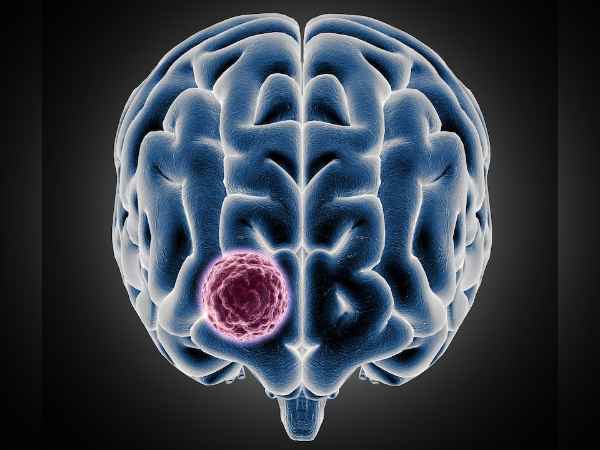 Brain-eating amoeba is a rare but potentially fatal infection. It is caused by a single-celled organism, called Naegleria fowleri, which can be found in bodies of warm freshwater such as ponds, lakes, and hot springs. Risk factors for contracting this serious infection include swimming or other activities that involve contacting contaminated water. Other factors increase the risk of contracting brain-eating amoeba including providing proper treatment of contact lens cases and using properly chlorinated swimming pools. Prevention involves avoiding areas where the risk is higher and wearing protective equipment when participating in related water activities.
How does the amoeba infect humans?
Amoeba infections in humans occur when water-containing amoeba enters the body either through inhalation, ingestion, or open wound in the skin. The most common source of infection is drinking contaminated water or swimming in infected lakes and pools. Inhalation of contaminated aerosol droplets is also possible. Once inside the body, the amoeba can cause a range of infectious diseases, including meningoencephalitis and skin ulcerations. Early diagnosis and proper treatment are critical for a successful recovery from these serious conditions.
Prevention of amoeba infections
Amoeba infections are typically caused by ingesting or coming into contact with contaminated water, food, soil, or other objects. It's important to take the proper steps to avoid contracting an amoeba infection. Including avoiding swimming in warm freshwater lakes and rivers such as those commonly found in tropical areas. Following good hygiene practices is also essential, like washing your hands often and storing food properly. Additionally, wearing nose clips and avoiding putting your head underwater while swimming can help prevent these infections.
Diagnosis & Treatment for Brain-Eating Amoebae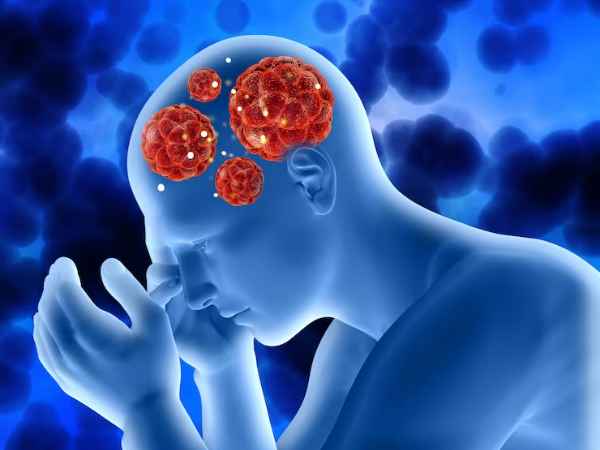 Brain-eating amoebae, or Naegleria fowleri, is a rare condition that can result in death within days of infection. Symptoms can include headache, fever, nausea and vomiting, and stiff neck. To diagnose, medical professionals will do an MRI or CT scan of the brain. Treatment involves administering anti-amoebic medications such as miltefosine or prednisolone. Alongside other supportive care such as antibiotics to cultivate the best possible outcome and prevent additional infections. Additionally, it is very important to take measures to reduce the risk of being exposed to these amoebas. By avoiding activities that might involve contact with warm freshwater.
Prevention Strategies to Avoid Infection from Brain-Eating Amoeba
The most important prevention strategy is to avoid swimming or diving into bodies of warm freshwater. Water lovers should always check the health ratings of any open lakes, rivers, or other natural bodies of water first. Additionally, people should also wear nose plugs when jumping into these types of waters. This will stop contaminated water from entering the nose and reaching the brain. Lastly, helmets and life jackets are recommended for any recreational activity in new bodies of water. To ensure safety and reduce the risk of possible hidden dangers below the surface.
Lastly, The Future of Brain-Eating Amoebas
Brain-Eating Amoebas as Therapy:

 The future of brain-eating amoebas may involve their use as therapy for degenerative brain disorders. Such as Alzheimer's or Parkinson's disease. Research has shown that these single-celled organisms produce enzymes that have been known to help kill off harmful molecules. Such as those found in Alzheimer's plaques and tangles which accumulate in the brains of Alzheimer's patients. Furthermore, they can also enter into cells and alter gene expression. Providing promise for their possible utilization in gene therapy against neurological conditions.

Harnessing Their Potential:

 To harness the full potential of brain-eating amoeba, scientists need to find ways to safely deliver them into the body. While minimizing their risk factors. This could include developing more effective vectors (such as other species of amoeba). Or creating new delivery methods such as pills or patches that contain live cultures of these organisms. Additionally, it is important to understand how these organisms interact with humans on an individual basis. To ensure maximum safety without sacrificing any beneficial therapeutic effects.

Safety Concerns:

Although there is still much research to be done, one thing that everyone agrees on is that safety should be the top priority. When it comes to utilizing brain-eating amoeba for medical purposes. To date, fatalities from PAM caused by contact with contaminated water are extremely rare. However, great caution should still be taken when experimenting with this sensitive species. As its exact mechanism of action is not yet fully understood or documented. Scientists will need to continue studying its behavior and safe applications before any attempts are made.