Paresthesia Disease: How Long Does It Last?
Introduction to Paresthesia Disease: Definition and Symptoms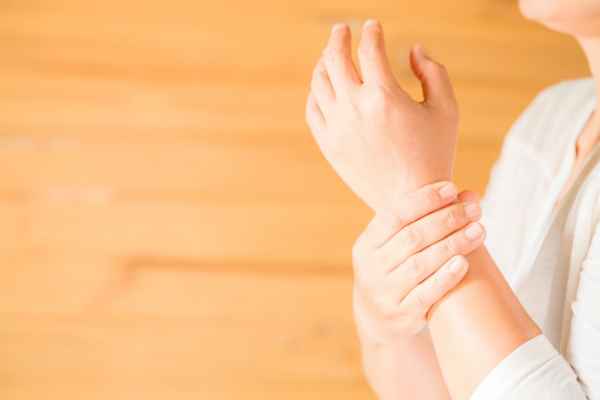 Paresthesia disease is a tingling sensation that can be felt in the face, arms, legs, and other parts of the body. It is also referred to as 'pins-and-needles' because it can cause feelings of itching, burning, or prickling on the skin. It generally lasts for a few seconds but can last for longer periods – even hours in some cases. Paresthesia is caused by nerve damage or decreased blood flow limiting sensory signals from being received correctly. Symptoms vary depending on how long the condition has been present and which nerves were affected. Common symptoms of paresthesia include numbness, pain, burning sensations, and prickling sensations like those experienced during pins and needles. In more severe cases there could also be impaired motor function or paralysis as well as changes in temperature sensitivity and/or changes in perception.
What is Paresthesia Disease?
Paresthesia Disease, also known as tingling or numbness of the skin, is a symptom attributed to an abnormality or dysfunction of the sensory nervous system. It can cause alterations in the perception of body parts such as burning, prickling, and buzzing sensations. It can also affect mobility and the sensation of touch which can be disabling and interfere with a person's quality of life. Paresthesia is caused by diseases such as diabetic neuropathy, multiple sclerosis, and stroke. Treatment includes medications such as painkillers and nerve medication to reduce inflammation or relax muscles. Your doctor can also suggest surgery in extreme cases. 
Causes of Paresthesia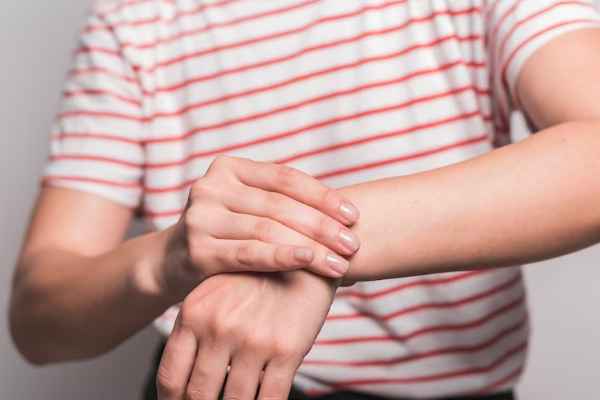 There are many potential causes of paresthesia, ranging from minor issues such as sitting in an awkward position for too long, to more serious underlying medical conditions such as nerve damage or circulatory problems. It can also happen to medication side effects, over-exertion, vitamin deficiencies, and some metabolic disorders. Additionally, dehydration or psychological stress may lead to paresthesia in some cases. Because this condition may have a wide range of causative factors, it is important to speak with a doctor if the symptoms persist even after removing the triggers.
Diagnosis of Paresthesia Disease
A trained healthcare provider like a doctor or nurse will take your medical history and perform a physical examination to determine the affected areas, the type of sensations you are experiencing, and any accompanying symptoms. Your doctor may then conduct tests such as an MRI scan and X-ray imaging to detect any underlying disorders. In some cases, your doctor may recommend blood tests to look for deficiencies in minerals as well as other markers related to paresthesia. 
How Long Does Paresthesia Last?
It is common for paresthesia to be temporary, but it can also be a chronic condition in some cases. One should always take medical advice if the paresthesia is more than a long period. As it could be an indication of an underlying medical issue or neurological condition. Treatment may include changes to lifestyle such as improving posture and sleeping habits, medication, and therapies such as physiotherapy and massage.
Treatment Options Available for Paresthesia Disease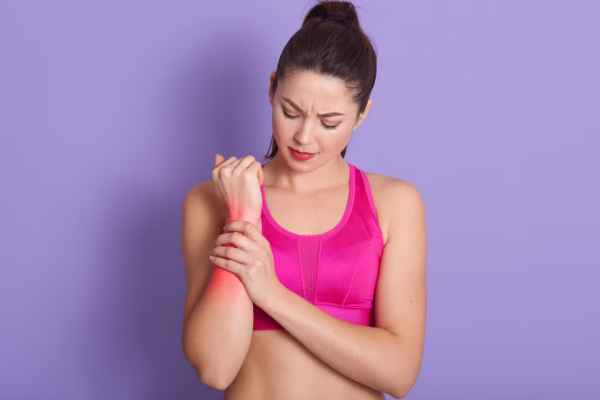 Medication:

 Some medications have been found to be beneficial in treating paresthesia. Some of these medications include anticonvulsants, opioids such as hydrocodone or oxycodone, antidepressants such as 

amitriptyline

 and 

nortriptyline

, 

carbamazepine

, 

gabapentin

, or 

Lyrica (pregabalin)

. Depending on the underlying cause of your paresthesia symptoms and your medical history, your doctor may recommend one or more medicine.

Physical Therapy:

 Exercises and stretches that target affected areas may help reduce pain associated with paresthesia. Physical therapy can also reduce muscle tension that can lead to nerve entrapment that worsens your symptoms. Gentle massage techniques may also help relieve discomfort caused by this condition

Lifestyle Changes:

 Sometimes making simple lifestyle adjustments can go a long way when dealing with paresthesia symptoms. Some suggestions include avoiding smoking and reducing alcohol intake to maintain healthful blood pressure levels; exercising regularly; limiting caffeine intake; improving sleeping habits; and managing stress through relaxation techniques such as yoga or meditation. In addition to these lifestyle changes, consider vitamins either alone or in combination with medication if prescribed by your doctor.

Alternative Therapies:

 In addition to traditional medicated treatments for paresthesia disease, some people find relief from acupuncture, chiropractic treatment, and therapeutic massage among other alternative therapies which aim at relieving chronic pain conditions like 

PADTS

 (Pressure Area Damage Following Treatment Syndrome). Other holistic treatments such as yoga therapy also successfully lessen the discomfort that happens by PADTS in many instances. Patients should research potential remedies thoroughly before engaging in alternative treatments for PADTS. However, you should speak with your doctor beforehand. 
Home Remedies for Paresthesia Disease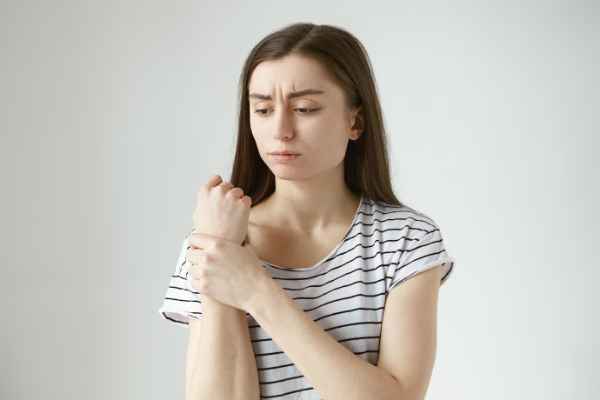 Eat Vitamin-Rich Foods:

 Eating foods that are high in essential vitamins and minerals can help improve overall health and reduce inflammation that can cause or worsen paresthesia symptoms. Include plenty of nutrient-dense foods such as leafy greens, nuts and seeds, poultry, fish, and fruits in your diet to ensure you get adequate amounts of these nutrients daily.

Take Homeopathic Remedies:

 Homeopathic remedies may target specific symptoms of paresthesia. This form of natural medicine is based on the belief that very small amounts of certain substances can activate a person's self-healing process when given in specific doses. Consult with a qualified homeopath to choose an appropriate remedy for your case.

Use Massage Therapy:

 Massage therapy relieves tension from muscles that may be contributing to paresthesia sensations in certain locations of the body. Massaging affected areas gently will increase blood circulation and relax affected nerves helping reduce uncomfortable sensations significantly. Be sure to use massage creams or oils containing ingredients such as lavender oil, chamomile, or eucalyptus which have calming properties too.

Practice Yoga Exercise:

 Exercising regularly has numerous benefits including alleviating pain caused by various disorders like paresthesia. As well as improving overall mental and physical well-being. Practicing yoga is an excellent way to target all these benefits. Since it involves stretching exercises designed specifically for calming both the mind. And body while increasing flexibility at the same time. 
Potential Complications Associated with Paresthesia
Paresthesia is not always easy to diagnose and treat. Due to the potential for complications such as persistent itching, pain, and changes in sensory perception. In some cases, paresthesia may damage the nerve itself. Or it may be related to an underlying condition such as diabetes, vitamin deficiencies, dehydration, or Lyme disease. If left untreated, paresthesia can become increasingly severe. One should discuss the disabling with their doctors first.
Supporting Patient Well-Being and Managing Symptoms of Paresthesia
To help support patients with this condition, it's important to focus on managing their symptoms. This could include providing relief through massages, acupuncture, or physical therapy. Engaging in cognitive behavior therapies to help manage stress and anxiety. Educating and encouraging self-care as relaxation breathing and meditation. Offering access to assistive tools, such as braces or splints. Establishing an appropriate diet through nutritional counseling. And utilizing medications meant to improve blood flow and treat any underlying issues that may be contributing to these symptoms. By supporting patient well-being, it's possible to better equip them for managing the ongoing effects of living with Paresthesia.
Factors that May Affect the Duration of a Paresthesia Episode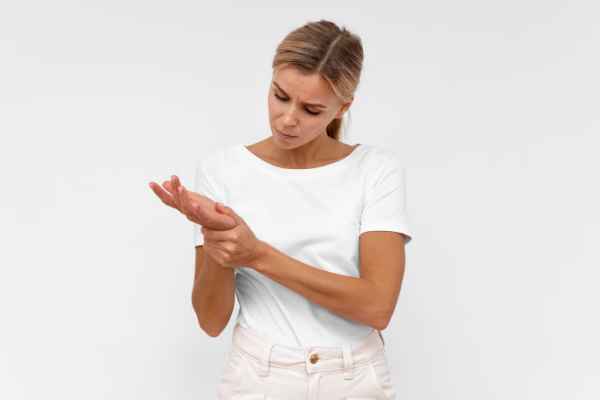 Paresthesia is a medical condition in which people experience abnormal skin sensations ranging from burning and tingling. To prickling and numbness. The duration of this episode can vary from minutes to days with factors such as temperature and stress levels. Additionally, levels of physical activity and the type of pillow used may also impact the duration of a paresthesia episode. Moreover, certain neurological conditions such as multiple sclerosis (MS) can cause episodes of paresthesia. Lasting for an extended period of time due to nerve damage caused by the disease. For these cases, You can opt for various treatments. In order to reduce symptoms and manage the condition properly.
Tips on Managing Symptoms and Improving Prognosis of Paresthesia
To manage symptoms and improve prognosis, it's important to seek medical advice immediately upon diagnosis. Some tips for managing paresthesia may include regular exercise to keep the affected area active and healthy. Relaxation techniques for stress reduction, avoiding activities that can cause trauma and injury in the affected area. Other helpful strategies are positioning changes throughout the day to increase circulation. Accessing various therapies such as acupuncture and massage. Seeking help from mental health professionals for related anxiety or depression. Taking medications as prescribed by the doctor and following through on chosen forms of treatment. By using these tips on managing symptoms and improving the prognosis of paresthesia, individuals can better manage their condition.
Conclusion
Understanding more about paresthesia disease is essential before one seeks medical help on time. This will reduce the risk factors associated with this annoying medical condition. An experienced physician's opinion partnered with personal effort plays a vital role while recovering from nerve interference caused by various factors discussed here!