Pimple Free Skin: The Ultimate Guide For Clear Skin!
Getting Rid of Pimples: What Do You Need to Understand?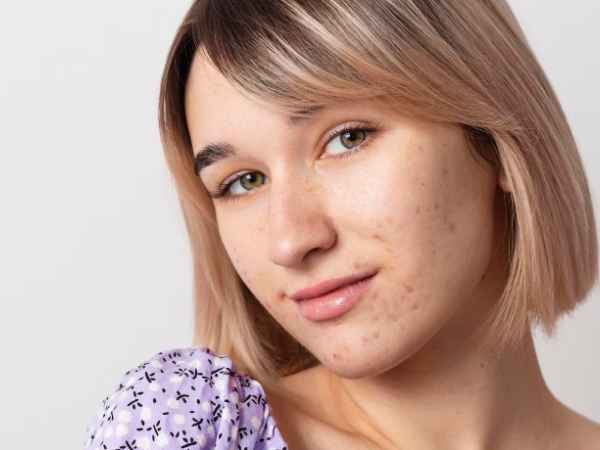 Having a clear, healthy complexion is important to everyone's self-esteem and confidence. Not only does acne affect the way you look but it can also cause physical discomfort, too. A clear complexion speaks volumes about your skin health. The appearance of your skin is one of the first things that people notice about you. And it can be an indication of how well you take care of yourself. A blemish-free complexion speaks volumes about your overall skin health and level of cleanliness. Even if you don't suffer from severe acne, having some occasional breakouts can make your skin look unhealthy and dull. In this article, we'll explain why it is so important to have a pimple-free skin.
5 Reasons You Have Pimples 
Excess Oil on the Skin: As sebaceous glands create oil, it can build up around your pores and lead to clogged follicles. This trapped oil creates an ideal breeding ground for bacteria which leads to higher levels of acne-causing bacteria. Removing excess oil by using a gentle cleanser multiple times per day can help reduce breakouts.
Hormonal Imbalances: Fluctuations in hormones due to puberty or menopause results in increased sebum production. However, this combination of increased oil production and pore blockage leads to frequent bouts of acne. Working with a dermatologist to regulate hormones through medication could reduce symptoms significantly.
Poor Cleansing Habits: If you don't remove makeup every night and/or let sweat sit on your skin after working out then all that dirt, oil and sweat is sure to accumulate around your pores creating more opportunities for bacteria growth and pimple formation. To prevent future breakouts make sure you always cleanse twice a day by wiping off with micellar water.
Certain Medications: Oral contraceptives have been linked to increased chances of developing breakouts. This is because they contain compounds that stimulate sebum production. While certain antibiotics also can cause inflammation of some facial pores. If any medications you're taking seems tied directly causing blemishes, talk with your doctor.
Stress: Stress levels produce oils on our face which over time gets stored in our follicles resulting in blocked pores. This could become inflamed leading to acne outbreaks when left unchecked long enough. So take time each night to relax before bed. In addition, eating high-sugar foods increase glucose levels which triggers insulin production thus creating stress hormone release. This results in additional blemishes forming overnight so it's best to avoid sugar altogether if possible.
The Connection Between Stress and Acne: 4 Ways to Keep It Under Control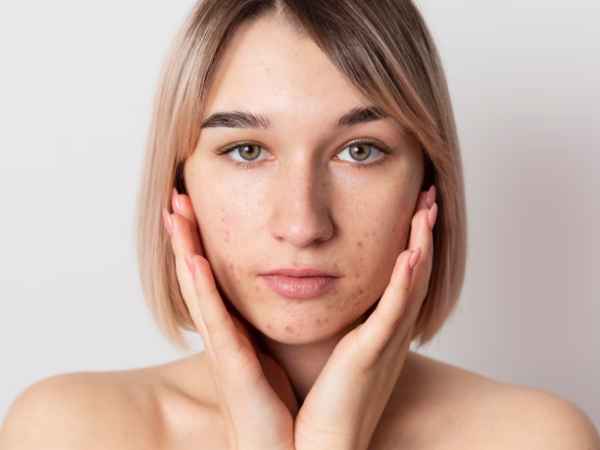 Although the connection between stress and acne may seem far-fetched to some. There is scientific evidence that suggests an intricate relationship between the two. Stress can trigger physiological changes in the body, and these changes can lead to worsen existing skin conditions. In this article, we'll explore exactly how stress can make your acne worse – and what you can do about it.
When under chronic stress, our bodies produce more cortisol than usual. Cortisol seeks out an equilibrium of proteins in our bodies which are necessary for healing skin wounds. Also other conditions such as acne-prone skin. The results of this hyperactivity of cortisol production leads to increased sebum (oil) production. Thus leading to breakouts on the skin caused by blocked pores due to excess oil secretion. Also when in distress people have a tendency to indulge in comfort eating which often leads to hormonal imbalance. Also leading towards pimples and acne formation on certain parts of the body where there secretion has been concentrated. (This result in higher insulin concentration).
How Can You Combat Stress-Related Acne?
The best thing you can do is avoid stressful situations when possible. Or at least manage your stress levels effectively with regular exercise and relaxation techniques. Such as meditation or journaling.
Other steps you should take include changing up your diet – focus on whole foods that are high in vitamins A, C, E & B12 which help promote healthy cell turnover while avoiding processed foods that tend be high in sugar & salt content; as well as using gentle skincare products specifically formulated to treat acne prone skin instead of harsh cleansers which may strip natural oils from your face thereby exacerbating any existing breakouts; Lastly don't forget experimenting with alternative therapies like acupuncture which helps regulate blood flow underneath the skin thus helping scarring heal quicker along with fighting bad bacteria that cause zits entirely.
Get Plenty of Restful Sleep: Getting enough quality sleep can significantly reduce your stress levels, which in turn could help clear up your skin. Aim for around 7-8 hours per night, depending on how much rest you need to feel recharged in the morning.
Eat Healthily: Eating a balanced diet full of essential vitamins, minerals, and antioxidants will give your body the nutrients it needs to fight off any potential breakouts caused by stress. Try to include plenty of fresh fruits and vegetables, whole grains, lean proteins (such as fish or tofu) as well as healthy fats like olive oil and nuts in your diet.
Reduce Stressors In Your Life: Do whatever works best for you when it comes to managing your stress levels – whether it's yoga, meditation, or deep breathing exercises; taking a warm bath, getting outside, spending time with friends, or even writing in a journal will help take your mind off of stressful situations or worries.
Talk To A Skincare Specialist: If home remedies alone don't seem to be doing the trick when it comes to clearing up any existing breakouts, talk to a board-certified dermatologist. They may recommend pharmaceutical solutions such as topical creams that target specific causes of your breakout(s).
Diet For Pimple-Free Skin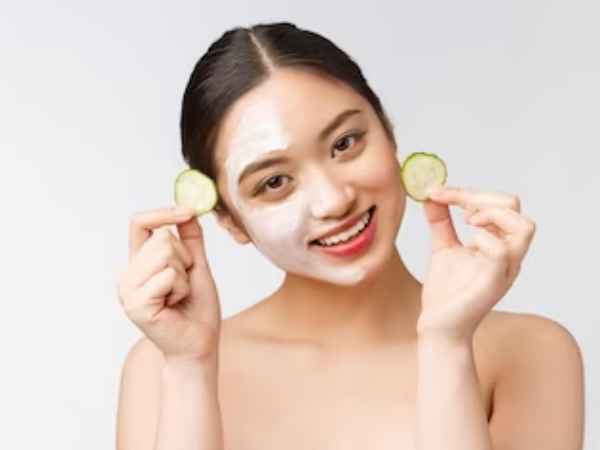 Research has shown that changes in diet can help bring a pimple-free skin. Here's how you can adjust your diet to get pimple-free skin.
Eat More Healthy Fats: Consuming healthy sources of fat  is beneficial for promoting consistent overall health. Eating healthy fats also helps to keep your skin soft and supple. This reduce the number of clogged pores which can lead to breakouts.
Cut Back on Refined Carbs: Refined carbs like white breads and pastas breaks down quickly by our bodies. This leads to spikes in blood sugar levels which can trigger an increased production of hormones related to acne formation. Try switching from white/refined carbs to healthier alternatives such as buckwheat or sweet potato for pimple-free skin.
Consume Foods Rich in Vitamin C: Vitamin C-rich foods are essential for maintaining youthful-looking skin as well as promoting optimal overall health. Incorporate plenty of fruits and vegetables into your diet that contain high amounts of Vitamin C. Such as bell peppers, oranges, kiwis, tomatoes and berries on a consistent basis. Do this if you want to maintain clear skin devoid of blemishes.
Reduce Dairy Intake: Studies show that dairy intake may lead to milk-induced acne. This is due to the presence of hormones connected with an increase in sebum production. This can then lead to blockages in the pores and an outbreak of unwanted breakouts. Try experimenting with different dairy-less alternatives. Such as oat milk or almond milk if diary products need to be cut back on drastically.
Home Remedies that Will Help Clear Your Facial Skin Overnight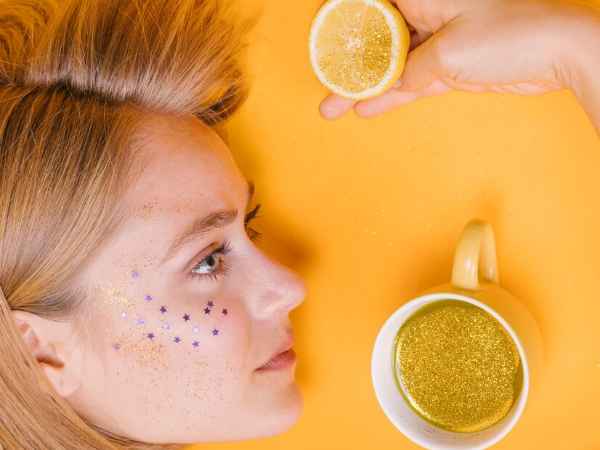 Steam Your Face: Steaming your face is one of the most effective home remedies that helps open up clogged pores and remove excess sebum and dirt on the surface of your skin. To do this, simply boil some water in a pot and place it in front of your face. Cover your head with a towel to contain steam while also protecting yourself from scalding hot water droplets. Within eight to ten minutes, steam will loosen any material blocking your pores and bring them back to life.
Apply Tea Tree Oil: Tea tree oil is an anti-inflammatory ingredient often used for its anti-sebum properties. Its antimicrobial mechanisms help reduce the growth of bacteria on facial skin which can cause breakouts and inflammation if left untreated. To apply tea tree oil, dab a drop or two onto a cotton pad before lightly spreading it across your clean face, focusing more on problem areas such as forehead or chin if needed.
Apply Yogurt Mask: Yogurt is full of lactic acid which helps exfoliate the face while moisturizing it at the same time. To make your own yogurt mask at home, measure out one teaspoon of plain yogurt then mix it with either oatmeal or honey. Both ingredients have their own cleansing benefits. Before spreading the paste over your face in circular motions. Allow it to sit for five minutes before rising off with warm water. Doing this regularly should help bring back clarity and shine lost during waking hours!
Spread Aloe Vera Gel Across Your Face: Aloe vera gel is known to have powerful healing effects due to its high content of antioxidants and antibacterial agents. While aloe vera gel can be applied directly onto irritants or rashes elsewhere on our bodies, we should take extra caution when using it around our delicate facial area since its highly concentrated form can cause slight stinging sensations when spread across sensitive skin!
Put Ice Cubes Over Blemishes & Pimples: If you're suffering from active blemishes or redness around acne spots, applying ice cubes directly onto them has been proven to work wonders in reducing inflammation. All you need to do is wrap one or two ice cubes inside a cloth towel then gently rub against affected areas. Usually doing this twice a day should be enough. Until blemishes subside or disappear entirely!
How to Make Your Own Facial Cleanser for A Flawless Complexion
Good skin health starts with proper cleansing and moisturizing. These two simple actions go a long way in helping your skin maintain its natural beauty and preventing acne breakouts. But why buy expensive cleansers when you can make your own perfect facial cleanser right in your kitchen? Here's how to do it:
Choose an Oil as the Base Ingredient: The first step to making a great facial cleanser is to choose the right oil as your base ingredient. While you can use any type of oil, the best choices are avocado, jojoba, hemp, and virgin coconut oils because they're rich in essential fatty acids that help to nourish the skin while they cleanse.
Add Some Castile Soap:  Adding castile soap adds cleansing power to your homemade facial cleanser and makes it bubbly like store-bought products. Choose a shredded or liquid version depending on your personal preference; both will work effectively for this purpose.
Mix in Essential Oils for Added Benefits: Once you have a basic mix of oil and castile soap, add some essential oils for added benefits. Lavender oil is soothing for dry skin but tea tree oil is great for people with oily complexions because it has natural anti-bacterial properties that reduce acne breakouts.
Customize With Other Liquid Additives: For added hydration, you can also customize your homemade facial cleanser by adding humectants like honey or aloe vera juice or liquid vitamins like vitamin E oil which provide additional antioxidant protection against environmental damage.
Pour Into A Container & Enjoy: Once all ingredients are mixed properly pour into a jar or container and store at room temperature away from direct sunlight exposure. It will last about one month if stored properly so be sure to label it clearly so it's not accidentally used up too quickly! Enjoy your custom facial cleanser and enjoy pimple-free skin!